Delicious Wild Peanut Butter made with wild peanuts. A little milder than regular peanut butter and super easy to make at home. You'll love this nut butter!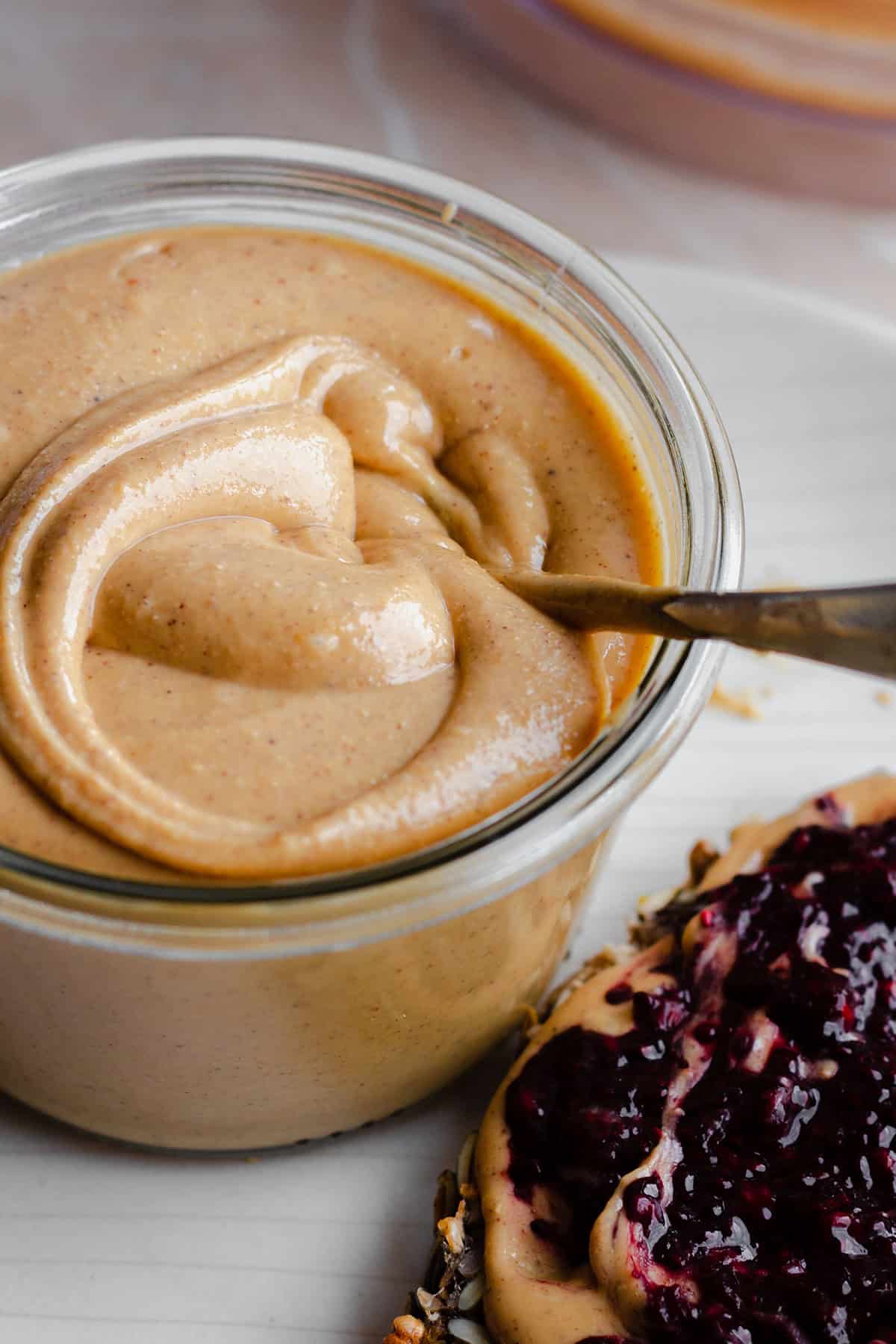 What makes this recipe special?
The Wild Jungle Peanuts make this nut butter extra special and so different than your regular peanut butter you can buy in the store!
Wild peanuts are a healthier peanut variety and we know eating wild foods and foraging is known to have many health benefits.
Good news! You don't have to run around the Amazon forest looking for these but you can still enjoy their benefits and awesome taste!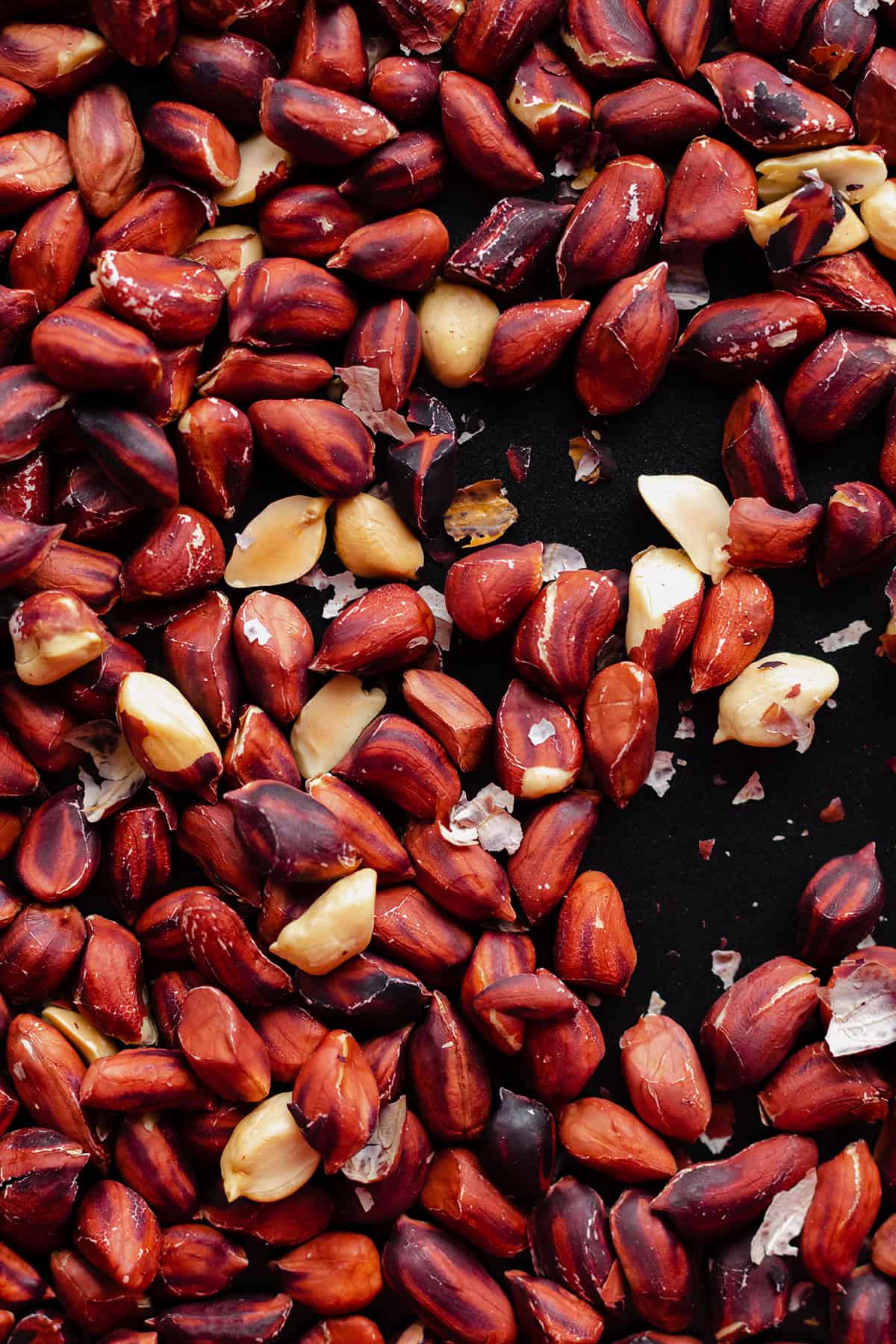 What's the difference between regular peanuts and Wild Peanuts?
Jungle Peanuts have a milder taste than regular peanuts and their skin has purple strikes on the skins. They are much prettier than their domesticated siblings.
I actually prefer wild peanut butter over the cultivated variety because regular peanut butter always tasted so overwhelming to me.
The flavor of these is similar but much nicer and it still goes well with jam. Spread it on toast with this chia strawberry jam, it's awesome!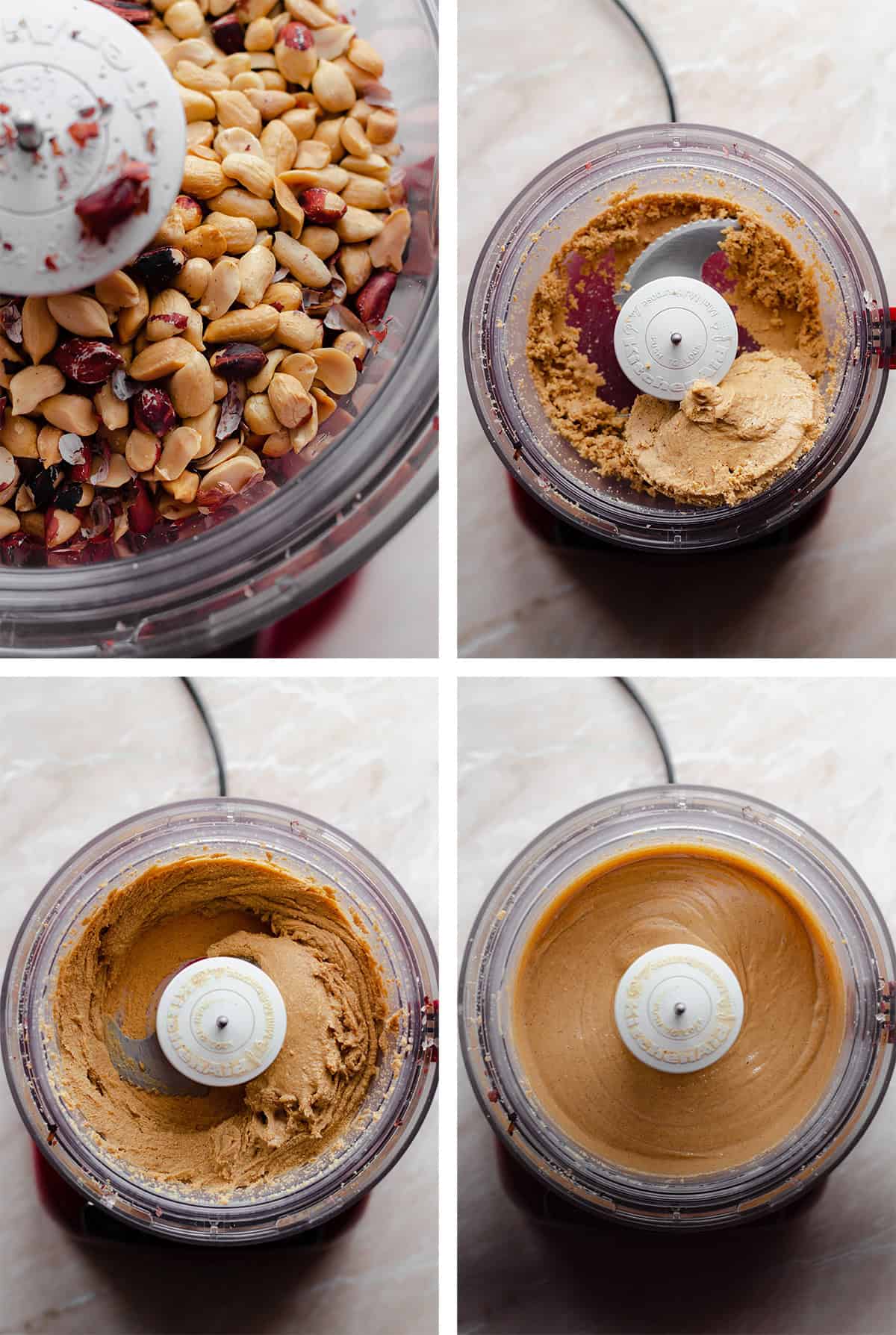 Wild Jungle Peanuts Q&A:
Where do Wild Peanuts come from?
Wild Jungle Peanuts are an heirloom variety of the cultivated peanuts we're so used to seeing everywhere. They originated in South America in the Amazon jungles.
Wild Jungle Peanuts remain true to how peanuts and the plant itself originally looked thousands of years ago. Regular peanuts are actually heavily cultivated to all look and taste the same.
Where to buy Wild Jungle Peanuts?
Depending where you live, wild peanuts might be difficult to find. I like buying them online. My favorite two brands are Wilderness Poets and Sunfood.
Is it safe to eat unroasted peanuts?
Yes! It's perfectly safe to eat unroasted peanuts. This is true for both the Wild Jungle Peanuts and the cultivated peanuts.
Are Wild Jungle Peanuts Healthy?
The nutritional value is fairly similar when you compare wild peanuts to regular peanuts but the wild variety is healthier because it doesn't develop the invisible mold regular peanuts tend to develop while in grocery stores due to all the processing. The molds are actually what most people are allergic to instead of the actual peanuts. (This is not medical advice. Always consult a doctor before changing your diet.)
Can you add a sweeter to the Wild Peanut Butter?
Yes, definitely. Use dry sweetener (brown sugar, coconut sugar, date sugar, or maple sugar), not liquid. Liquid sweetener is going to react with the fat in the peanuts and it's gonna thicken the peanut butter a lot and it's going to be much stickier.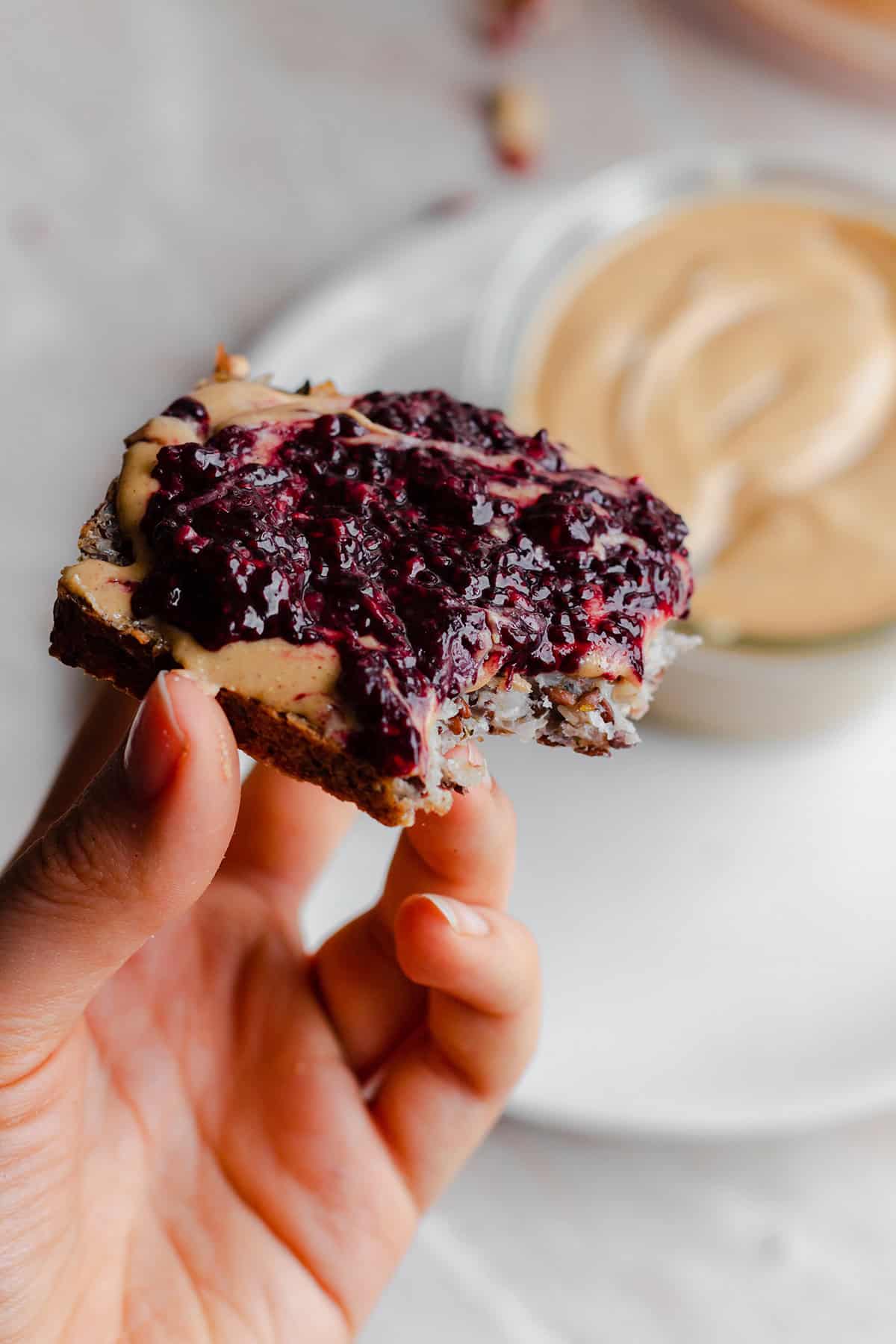 Wild Peanut Butter recipes to try: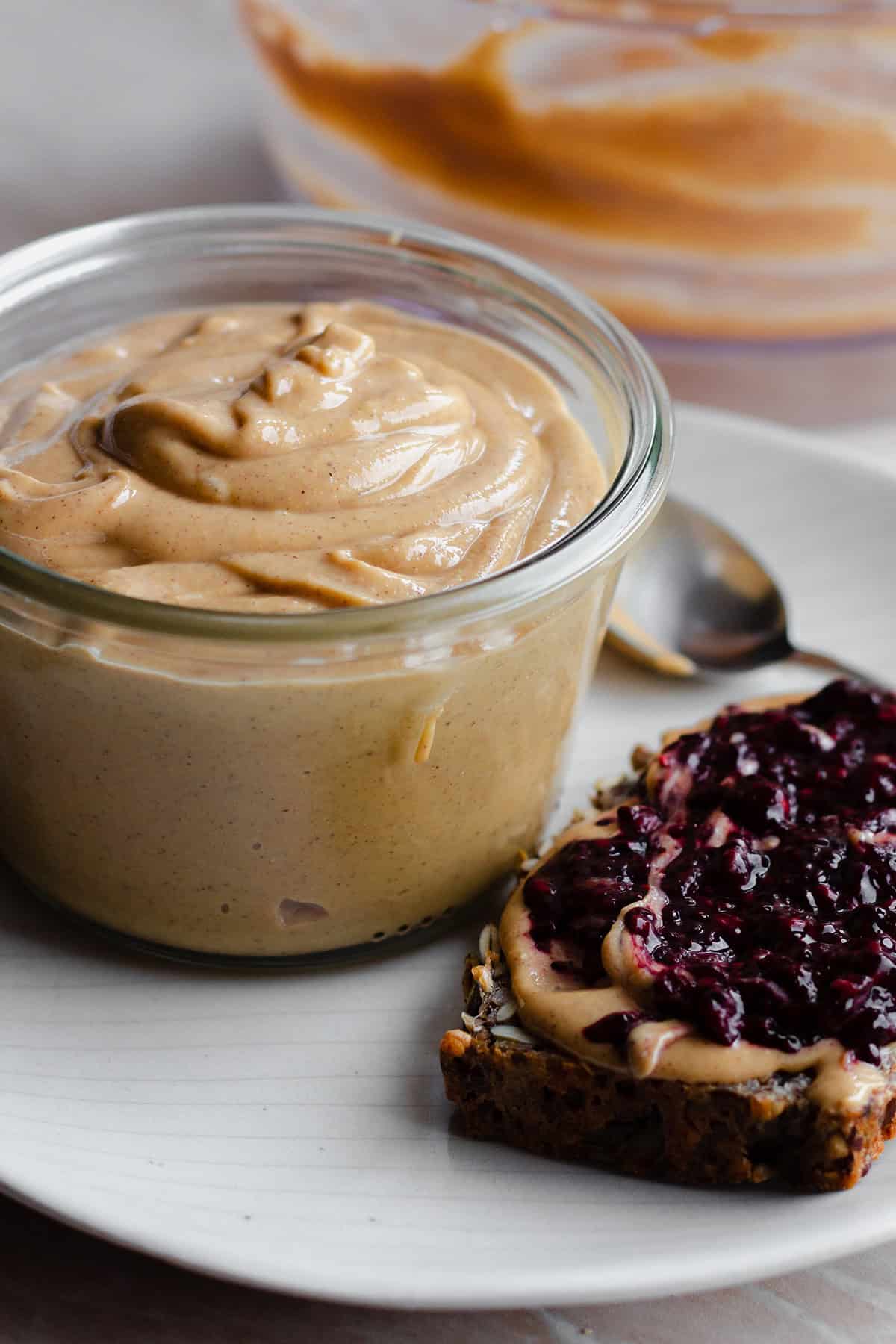 Print
📖 Recipe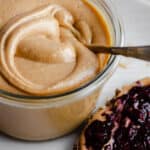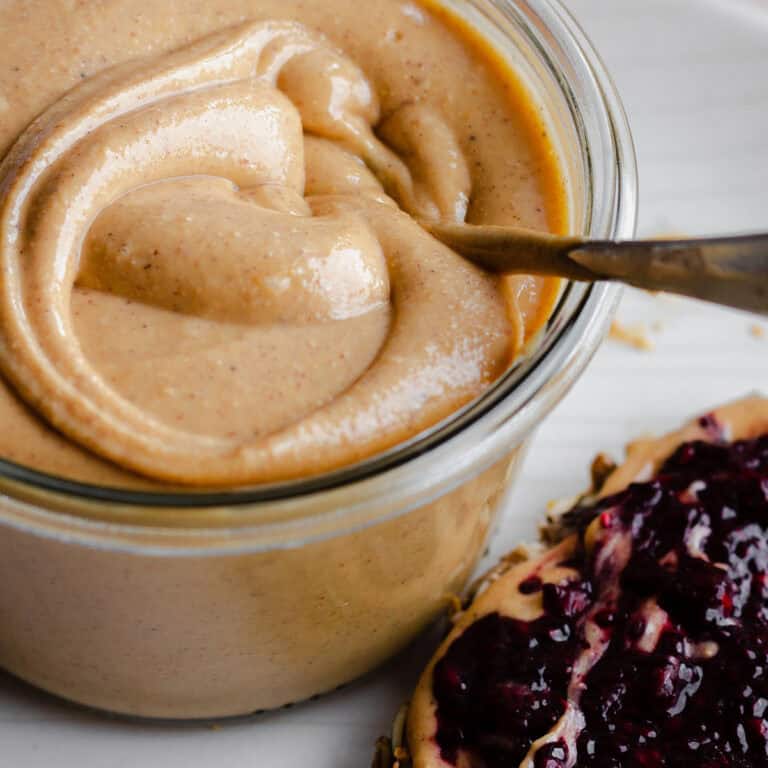 Wild Peanut Butter
Author:

The Healthful Ideas

Prep Time:

20 mins

Cook Time:

20 mins

Total Time:

40 mins

Yield:

1 ½ cup

1

x

Category:

nut butter

Method:

Roasting

Cuisine:

American

Diet:

Vegan
---
Description
Switch from regular store-bought peanut butter to this delicious homemade wild Peanut Butter. Incredibly easy and delicious
---
3 cups

raw wild peanuts

¼ tsp

sea salt (optional)
---
Instructions
Preheat your oven to 170°C (325°F).
Roast the peanuts for 20 minutes or until slightly golden brown.
Let them cool down.
Remove most of the skins using a clean towel or a paper towel (it's ok if you don't get all of them off).
Add the nuts into a food processor and process until creamy. This can take anywhere from 10-20 minutes. You might need to scrape down the sides a couple of times.
To make crunchy peanut butter, add ¼ cup of the nuts to the food processor first, pulse a few times, add to a small bowl, and set aside. Process the rest of the nuts into smooth nut butter, then add the ¼ cup of pulsed peanuts and process for just a few seconds to incorporate.
Store in an airtight glass jar in the fridge for up to 3 weeks.
---
Notes
You can use this recipe to make regular peanut butter too if you can't find wild peanuts.
If you want to add a sweetener, add a dry sweetener of choice, not liquid. Coconut sugar, brown sugar, date sugar, or maple sugar are great options.
Keywords: nut butter, wild, peanuts