Storytime! (and if you have a blender also smoothie time yay!)
This past week has been sort of a blur. So much has been going on. I was moving from one Airbnb to another and then finally to my own apartment. There were times I just wanted to throw my luggage out the window tbh - so much stuff! The good news is that I finally have a permanent place to stay, it puts my mind at ease a little. It's a studio apartment in downtown Toronto on the 41st floor (insane, I know - you need to check out my Insta stories, I often share the view, it's crazy). I admit, the place is fairly small but it's clean and almost new and really pretty, plus the view is really good so all in all, it's the perfect first apartment. It's the paperwork and the logistics of it all that have been driving me crazy. I mean, it's the first time I'm living alone and it's 6000km from home which doesn't make things any easier. So many things are different here, it's so confusing. Adulting is hard I gotta admit.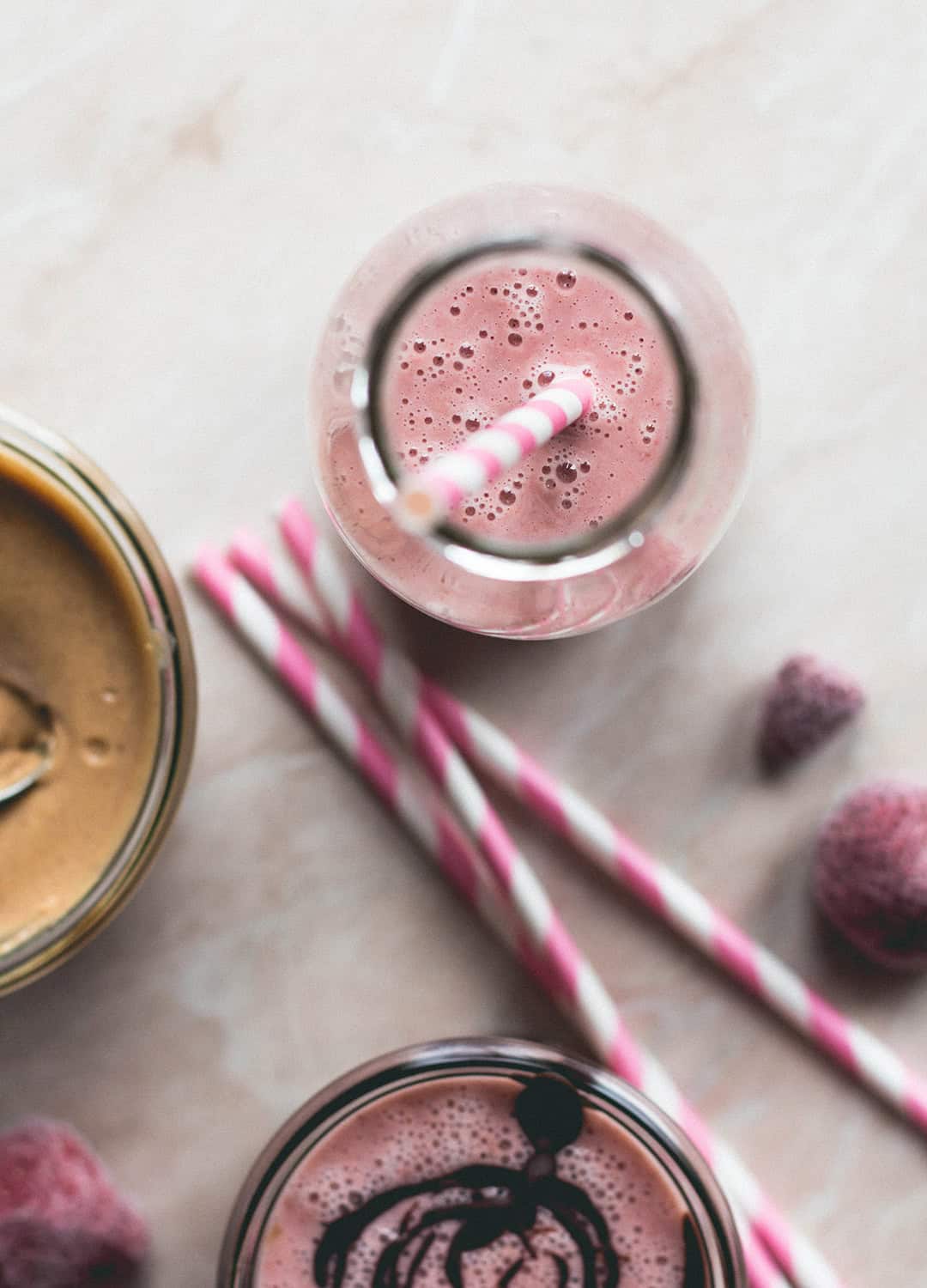 Storytime? More like rant time - ops! Read of if you want to know the struggles of living along for the first time.
There are so many things that don't occur to you when you move to a new apartment for the first time. Just yesterday, I wanted to open a can of chickpeas. Such a mundane thing to do, right? Well, not when you realize you don't have a can opener a little too late. I also don't have a ladle or a whisk. I also need to buy mason jars. There are so many things you don't think of that need to get done. I mean, you have to buy your own salt and pepper, not to mention you have to start paying for the internet, which I'm not yet (currently sitting at Starbucks downstairs writing this).
Then there's the pressure to get a good job to make enough money to afford all those ladles and whisks, not to mention rent.
The weather is finally better today so right after I finish this post I'm going out to print a bunch of CVs and I'm just going to walk around the neighborhood handing them out to shops and cafes that spark my interest. You gotta start somewhere, right? To be honest, what I'd really like is to get a job at a place like Henry's or other camera shops or places like ZARA or Urban Outfitters where I'm also definitely going. Wish me luck!
So many people come here and they all make it in the end and I'm sure I'll make it too eventually. It just needs some effort and when you try hard enough, the right opportunity will come along eventually.
I'll let you know how everything's going in next weeks post and until then, you can enjoy this awesome Wild Peanut Butter Strawberry Milkshake smoothie. Man I wish I had a blender so I could make it too! Gotta at least buy the NutriBullet soon.
xo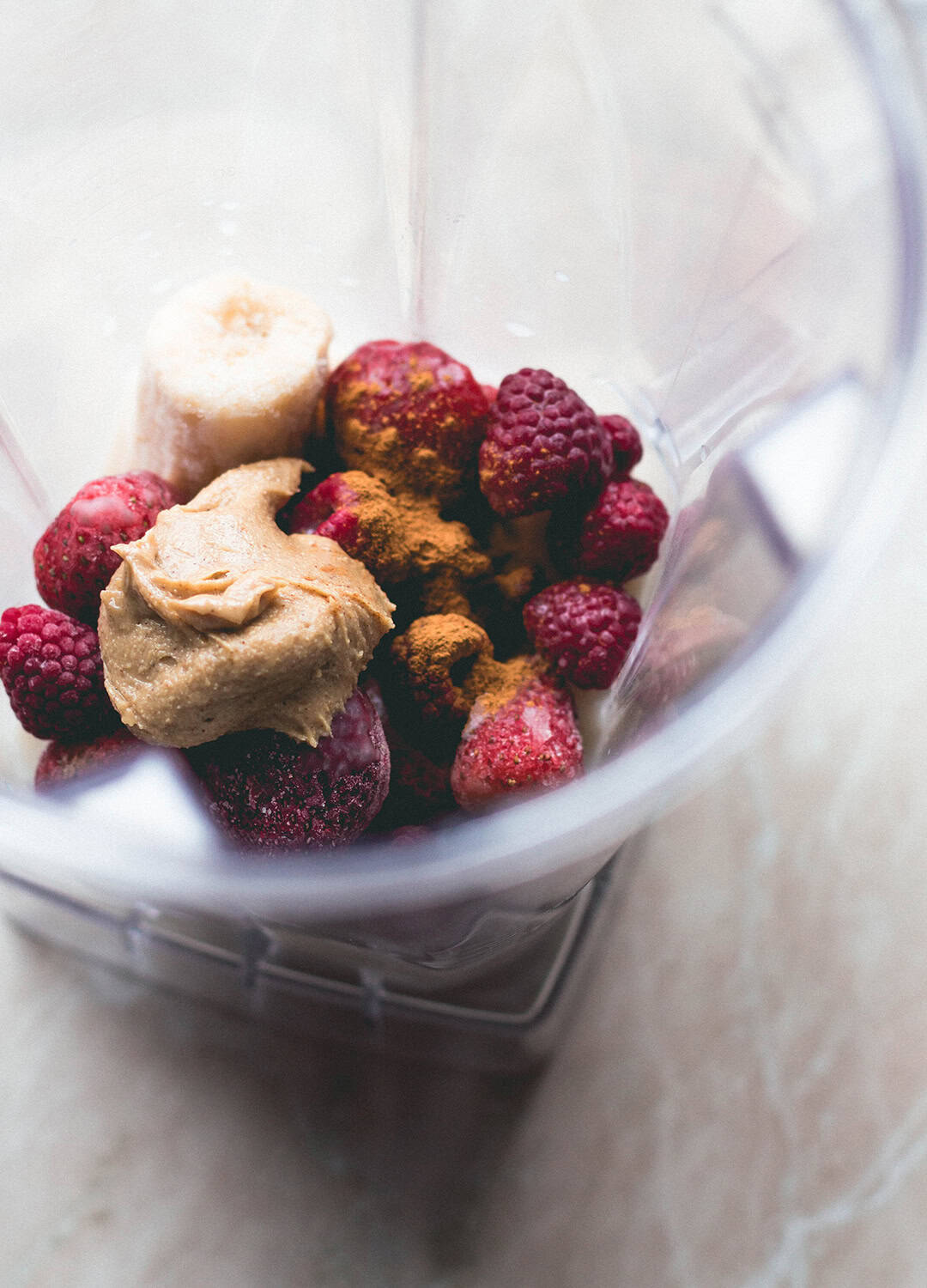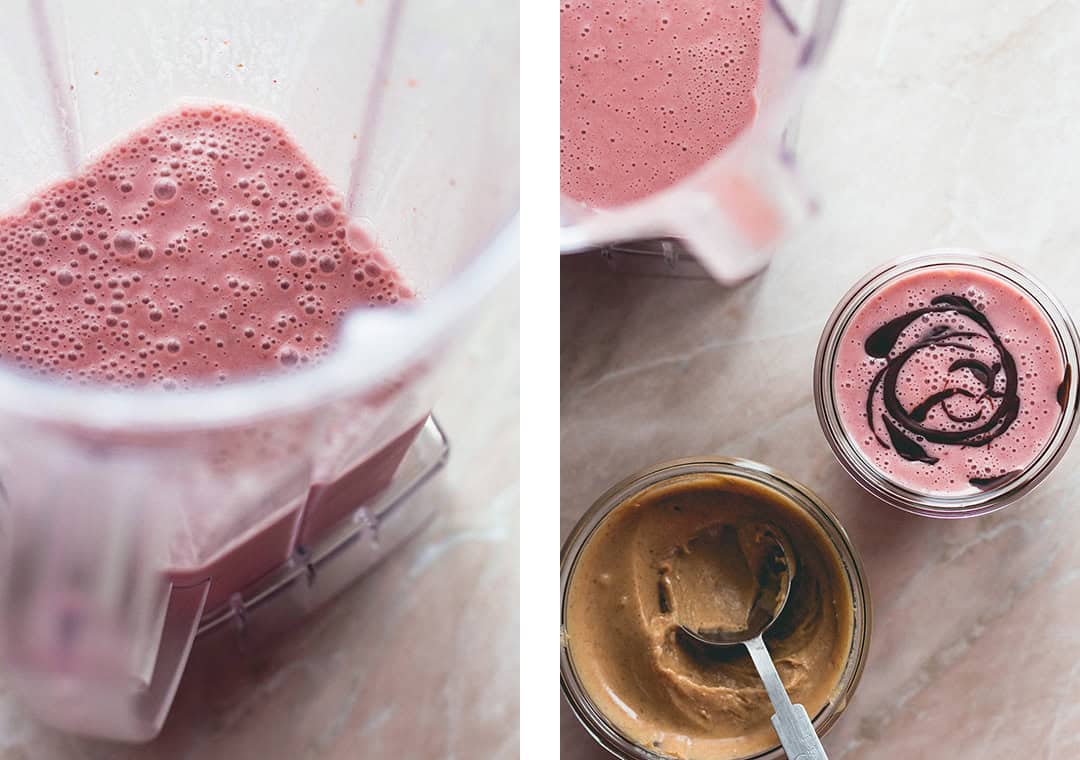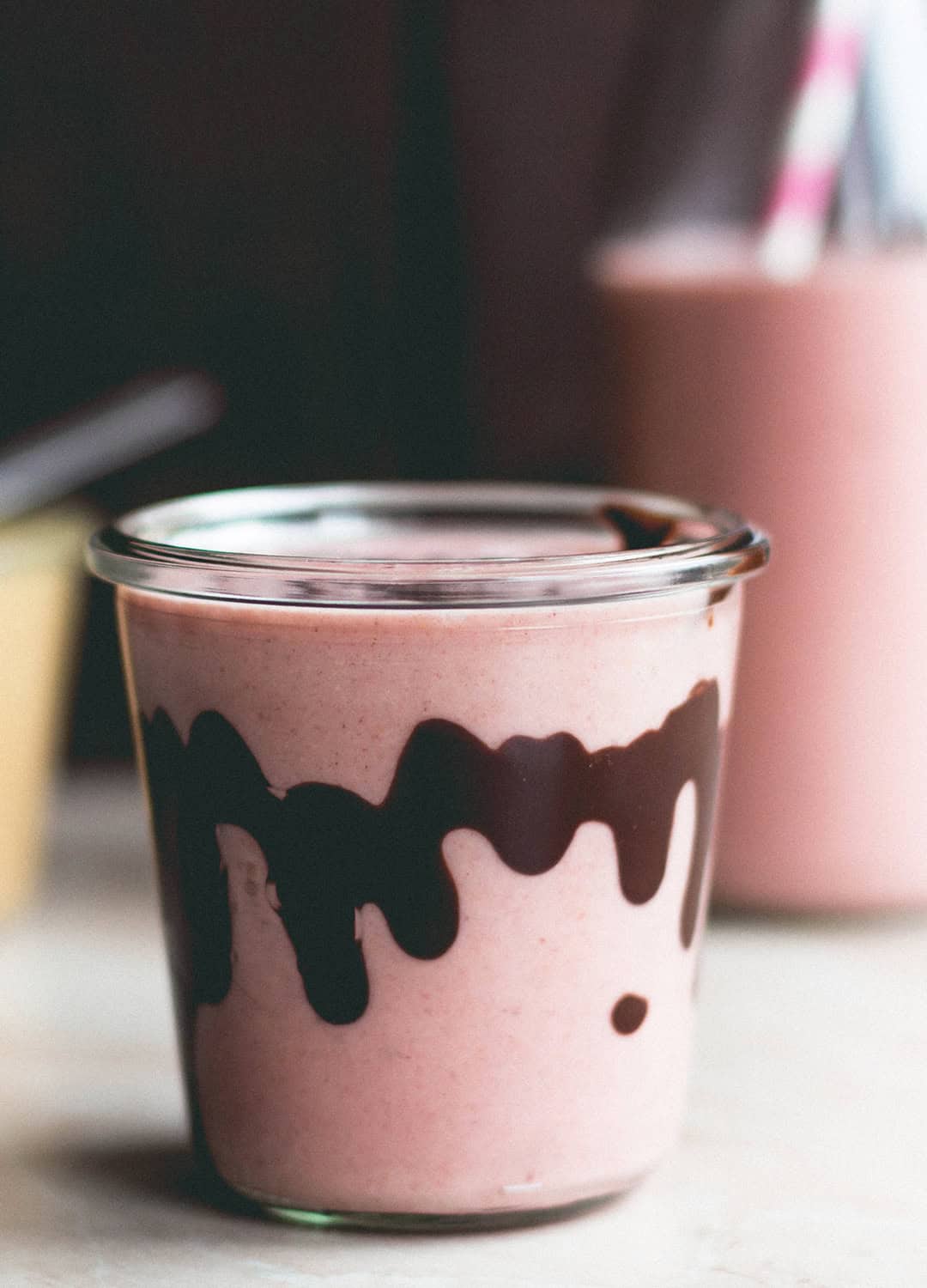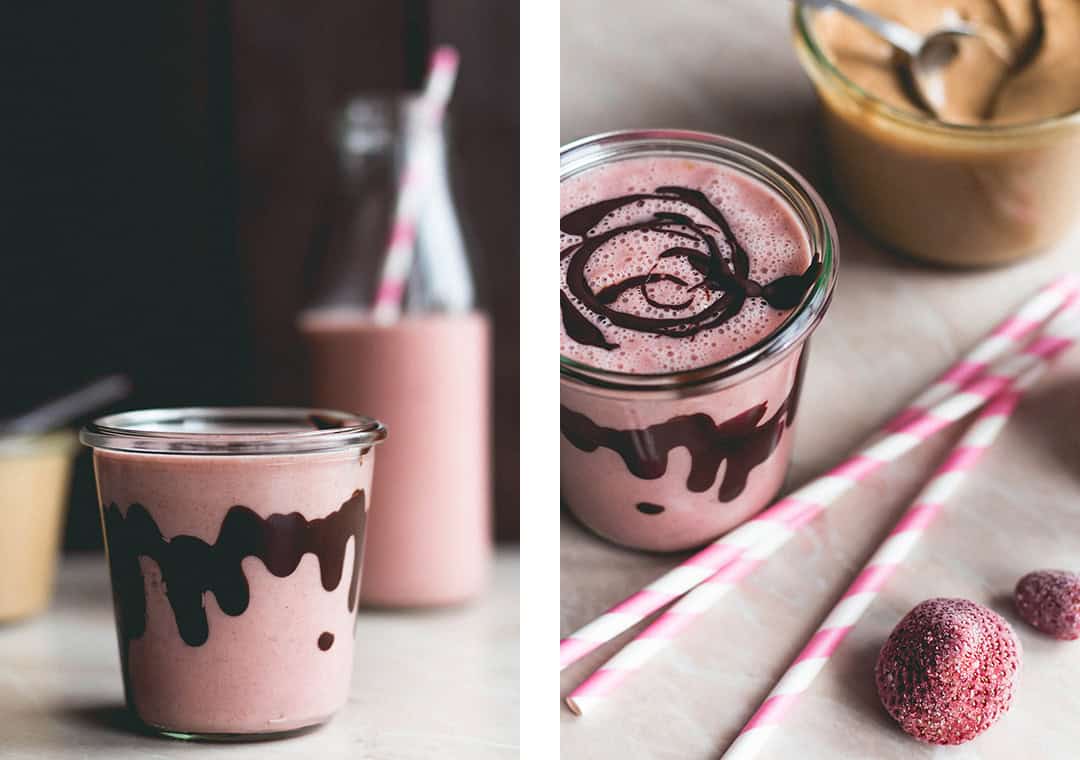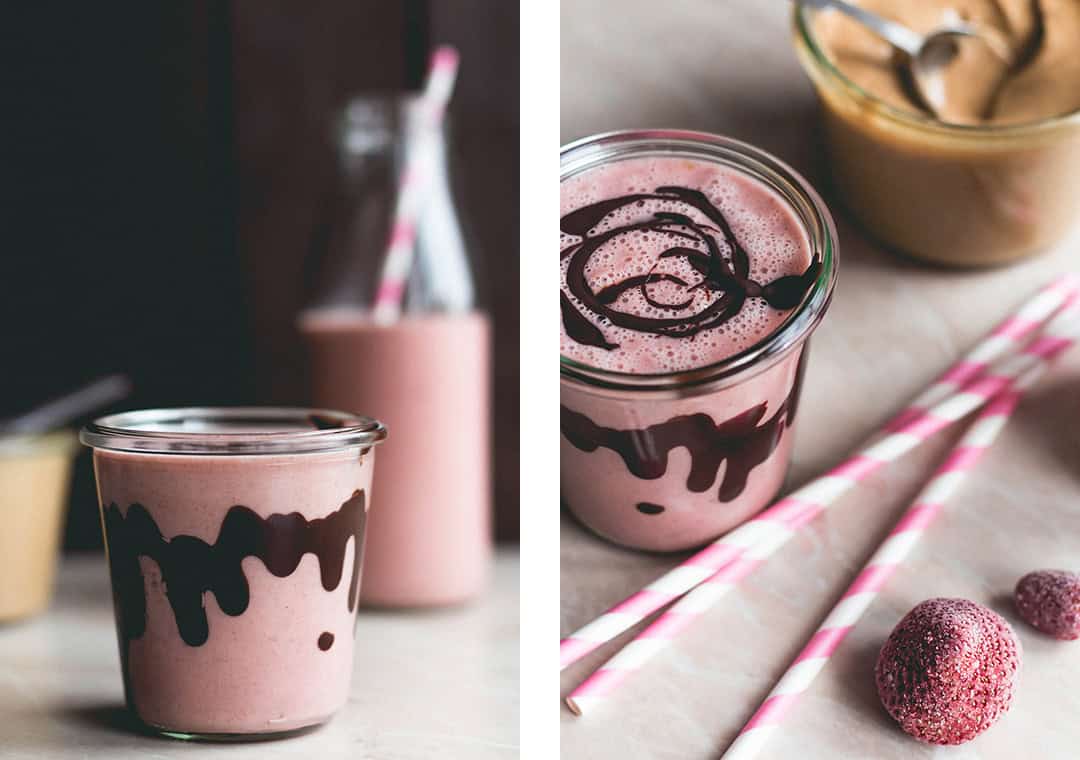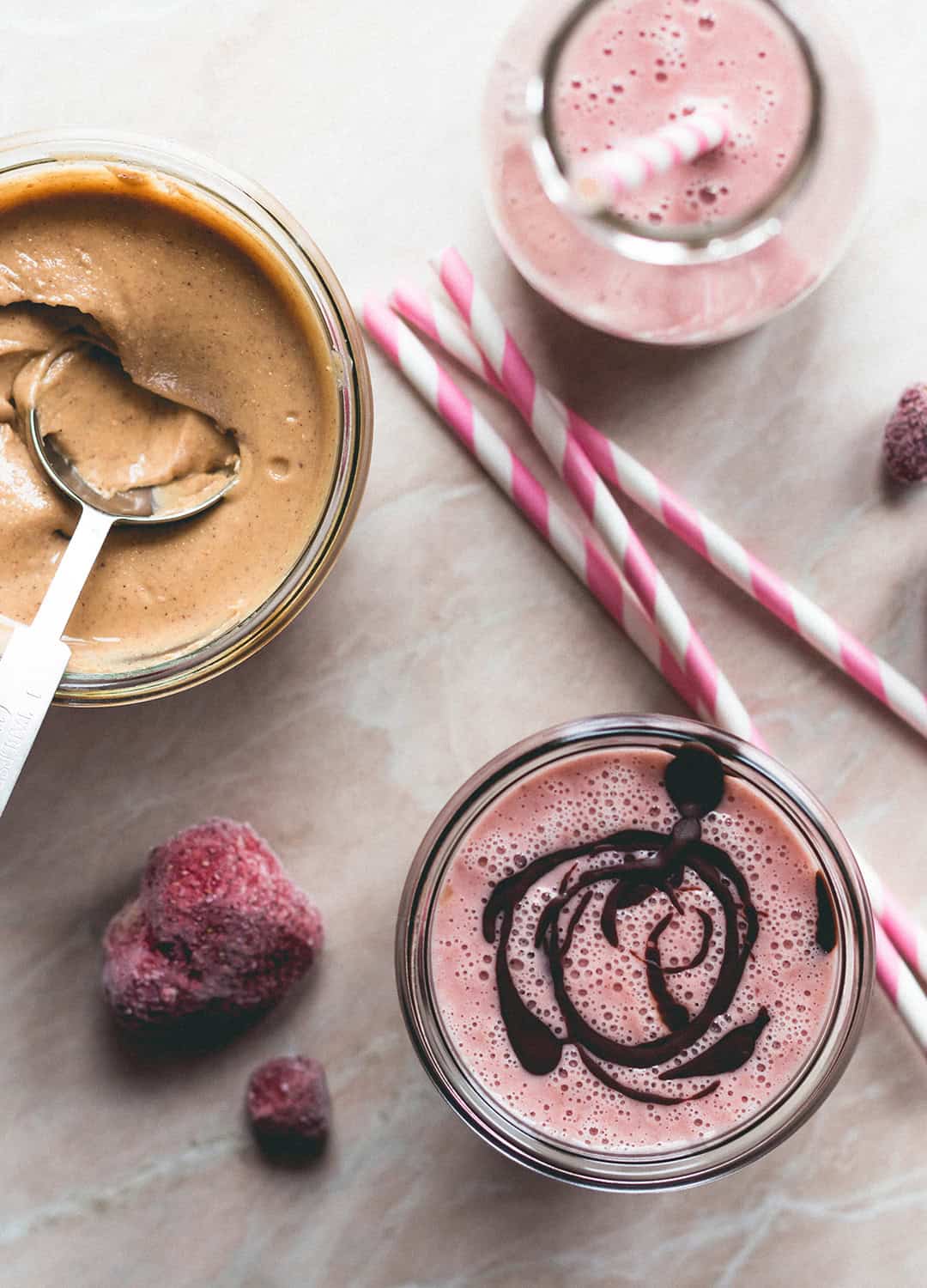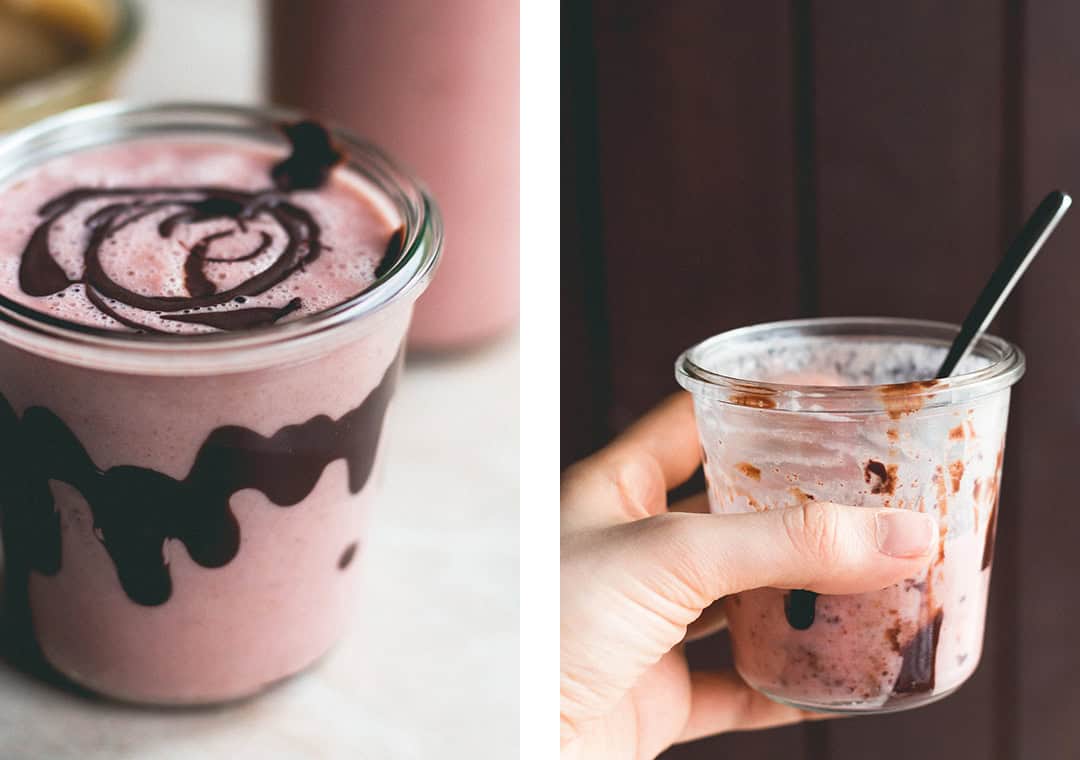 If you haven't checked out my wild peanut butter recipe yet, you should definitely get on that! ;) This Wild Peanut Butter Strawberry Milkshake is obviously made using it but you can totally make it using regular peanut butter. I just like to use wild peanuts because I feel like my body processes those better and they're generally better for you.
I love the taste of this milkshake! It's made with frozen fruits, almond milk, and the already mentioned wild peanut butter and it's absolutely amazing and you 100% need to try it.
Print
📖 Recipe Wild Peanut Butter Strawberry Milkshake (vegan)
Author:

The Healthful Ideas

Prep Time:

10 mins

Cook Time:

1 min

Total Time:

11 mins

Yield:

1

1

x

Category:

Smoothie
---
1 ½ cup

almond milk
a big handful strawberries (I used frozen but you can use fresh)

1

frozen banana

1

-

2

tablespoon homemade wild peanut butter

1

Medjool date (optional)
pinch sea salt

¼ tsp

vanilla powder (or sub vanilla extract)

¼

cinnamon (optional - it compliments the flavor but I add it mostly because it regulates blood sugar)

1 tbsp

chia seeds (optional, for extra fiber)
---
Instructions
Place everything into a high-speed blender and blend on high until smooth and creamy.
Serve immediately or store in a glass jar in the fridge for 1-2 days.
---