Oh hi there! Long time no see. I feel like I haven't posted on here in ages! So much for my "post twice a week" resolution, right? But life happens and I'm back. I can't wait to share this salted caramel nut butter with you as well other recipes I've been loving lately. There aren't so many, though. Mostly because I don't have the time to actually test any as I'm at work 24/7. Okay, I'm obviously not but it totally feels like it. Working in retail is crazy tiring. It depends on how busy the shop you work at is but it's generally more demanding than you might think. Especially when your management wants you to go above and beyond without any benefits. That's why I'm really excited to be working part-time starting today!! With only spending a little over half the time at work, I'll hopefully have more time for the blog. I actually plan on shooting about 2-3 months worth of recipes ahead (crazy? definitely! doable? hopefully!) because as you probably already know, I'm moving to Toronto in May (yay!!) and I'm not sure about my living situation there so I want to be prepared for not being able to shoot for the first couple of months. I have a busy couple of months ahead of me and as crazy and challenging it might be, I'm still super excited and can't wait to update you on everything that happens!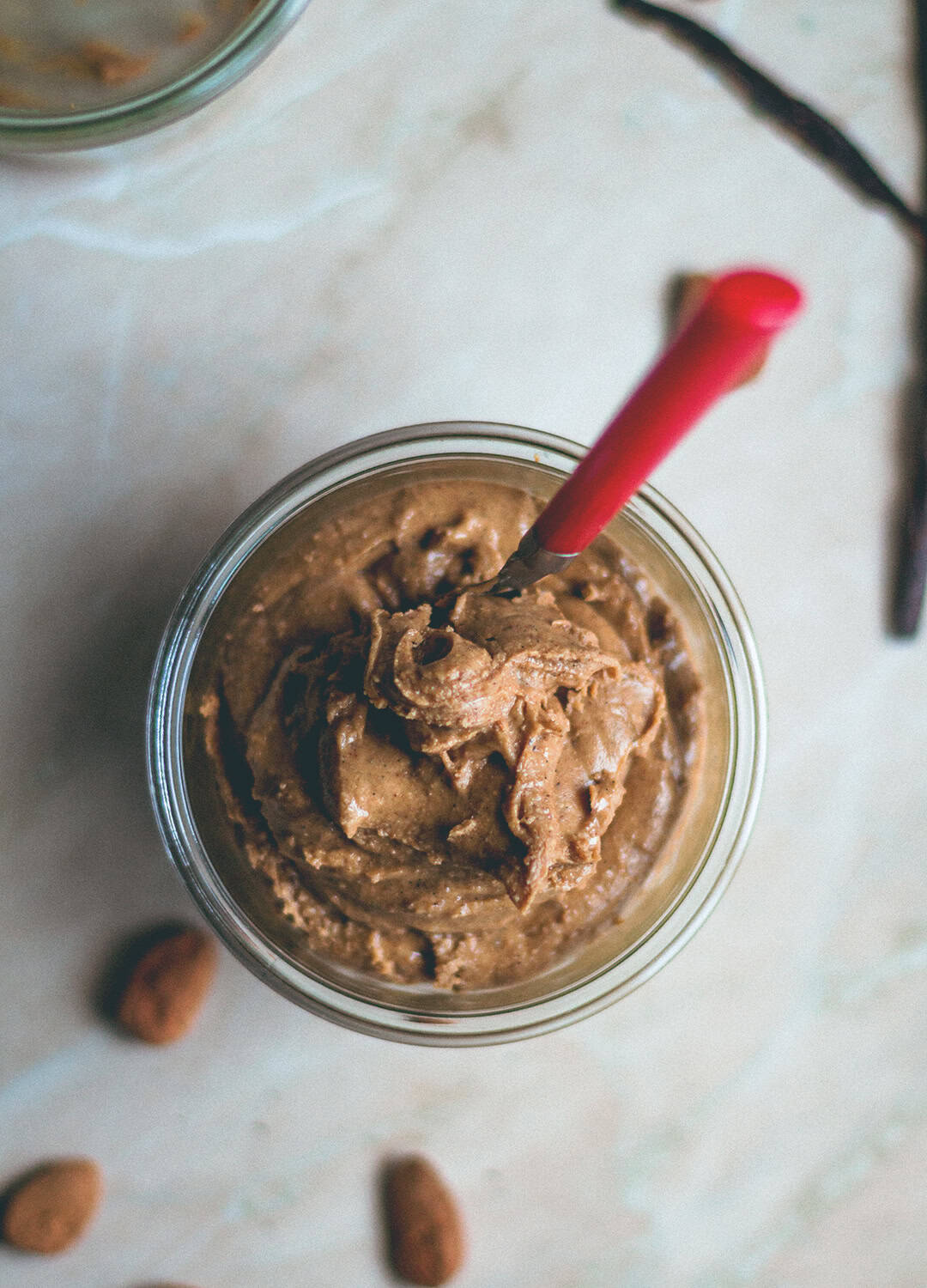 Hopefully, this is the month when I finally try to film my first youtube video. I've been meaning to make videos for over a year now and I feel the need to start now more than ever before the space gets too crowded. I actually wanted to go buy a new tripod yesterday but ended up at Zara instead buying clothes for the same amount of money the tripod would have cost sooooo… What can I say? I mean, the sweater I bought is so snug I want to wear it all day every day. SO COMFY! Although I spent more money than I wanted yesterday, I don't actually buy clothes as often nowadays as I used to and I really think about what I buy. I used to buy cheap random items all the time that didn't actually go with anything in my closet so I usually ended up not wearing most of them at all. Such a waste. I genuinely LOVE everything I bought yesterday. I got an oversized gray coat, a cozy pink sweater (you might have seen it on my insta stories), a huge cozy scarf, and black high-wasted jeans. I tend to try on so many different types of jeans/trousers but somehow I always end up buying black ones. They're all different I promise! Well, at least in my eyes they are heh.
I'm still going to buy that tripod though. Maybe next week? I really want to start making overhead recipe videos so that's why I need a tripod I can shoot straight overhead with. Ahh I can't wait to film. I've never even used iMovie before so that should be fun! Oh right I haven't told you!! I FINALLY bought a macbook pro! I'm so excited. It's been a long time coming. Up until now I've only ever used Windows so it's pretty much all new to me (I do have an iPhone but still). So far I'm loving it, everything is so easy to do and understand. And I'm actually a really big fan of the new keyboard. I actually think I write faster with it because it's so easy to move my fingers from one button to the other. It's super responsive and much easier to use than regular "non-butterfly" laptop keyboard I had before. I actually like it much better than regular big old PC keyboard! God, I love the new MacBook pro so much.
Okay, moving on. I feel the need to express how much I love this Salted Caramel Nut Butter to you. Let's just say it lasted only a couple of days. I mean, I still love my plain Almond Butter but this one is another level awesome. I love the cashew/almond combo. And with the coconut sugar, vanilla, maple syrup, and sea salt it's to die for. The salt brings out the sweetness of the butter and makes it oh so amazing. You might want to skip the maple syrup or sub it with more coconut sugar (or maple sugar) if you don't want your nut butter to be so extremely sticky and thick. The rule is to never put liquid sweeteners in your nut butter because the fat from the nuts reacts with it and it ends up being very VERY thick and sticky. That being said, I actually wanted it to be sticky (bcs hello? caramel!!) so that's why I added the maple syrup. When you blend it in, it forms a ball (see the bottom left picture below) but when you process it some more, it does get creamy and smooth again. You could stop at the ball phase and make small energy balls with it, it's like a super creamy cookie dough. Yes please!
I'm actually (I lost count of the number of times I said the word actually in this post) planning to share a cookie recipe where the main star of the show is this nut butter so stay tuned! I still need to test it a couple times but it's going to be a good one! ;) Anyways, I hope you love this nut butter as much as I do and I'll check in with you next Monday when I share the best recipes of January, stuff I love that I think you might like too, and more life updates.
Salted Caramel Nut Butter (vegan)
Author:
The Healthful Ideas
Ingredients
2 cups cashews
1 cup almonds
¼ cup coconut sugar
1 tsp vanilla powder (or the seeds of 2 vanilla beans or vanilla extract)
½ tsp sea salt
1 tbsp maple syrup (this will make it VERY sticky, sub 1 tbsp coconut sugar if you want it runnier, or omit completely)
Instructions
Preheat your oven to 170C (325F).
Roast the nuts on a baking sheet for 15 minutes or until slightly golden. Let cool completely.
Add them to a food processor and process into flour (1 minute or so), then add the coconut sugar, vanilla, and sea salt and process until creamy butter forms. This can take anywhere from 10-25 minutes. When you think it's done, process some more.
If you don't want the butter to be thick and sticky like it is in the pictures (almost cookie dough consistency) DO NOT add a liquid sweetener of any kind. Add more coconut sugar instead or no sugar at all if you feel like it's sweet enough.
When you add the maple syrup, it will form a ball but if you blend it some more, it will get somewhat creamy again. If it gets too hot from the blending, turn the food processor off and give it a break before blending some more.
Store in the fridge for 2-3 weeks (if it lasts you that long). Wait until it cools down before placing it in the fridge, though.