The first time I tried this combination was actually in New York at Juice Press juice bar. I absolutely love it there, all the juices and smoothies I tried were divine. This one smoothie stood out in particular because it was super refreshing, sweet, and tart at the same time from the pomegranate powder. When I came back home, I knew I had to recreate it so here it is!
It was actually there when I first came across pomegranate powder and I've been in love ever since. The combination of all the flavors completely blew me away. It's literally so good!
If you're new to smoothies, I'm confident to say this is the one to start with. Also, if a kids crave something sweet and you want to get them to eat more fresh fruits, this is the way to go!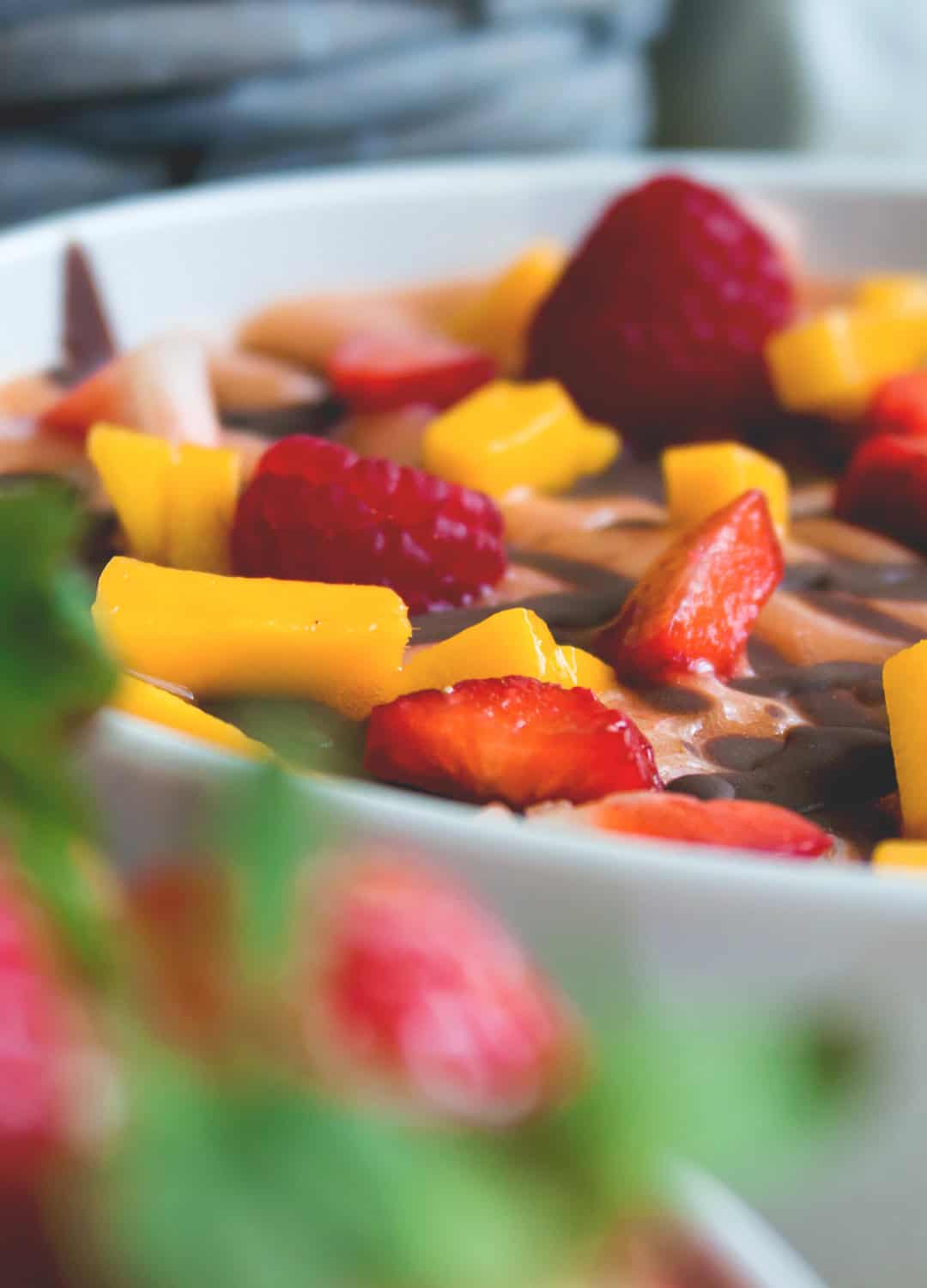 This smoothie includes lots of seasonal summer fruit, and don't get me wrong, I'm all about eating what's in the season, but sometimes, I like to take advantage of the wide selection of tropical fruits at our local shop all year round.
Why do I like and use pomegranate powder? Well, first it's really delicious and it's filled with vitamins, especially vitamin C. And second, it's super convenient, because, let's be real, who has the time to get all the seeds out if a pomegranate in the morning. Plus I was never one to know how to do it right. If you're one of those people who can open a pomegranate in no time with no mess, know that I have deep respect for you.
I use coconut water in this recipe, which you can replace with regular filtered water, but it will take away the coconut taste, obviously. I always open one young Thai coconut and use most of the water for the smoothie, scrape out the meat and put some of it in the smoothie for extra creaminess. Note: if your blender isn't so powerful and the meat quite thick, I wouldn't add it, because it never completely blends and you're left with chunks in your drink.
All the fruit I added is frozen, because I like the sorbet texture it has when blended, but feel free to use fresh fruit if that's what you have on hand.
To make it extra tasty, pour the smoothie into a bowl and top with my raw chocolate sauce.
This smoothie is super simple and really delicious, give it a try and let me know in the comments below how you liked it!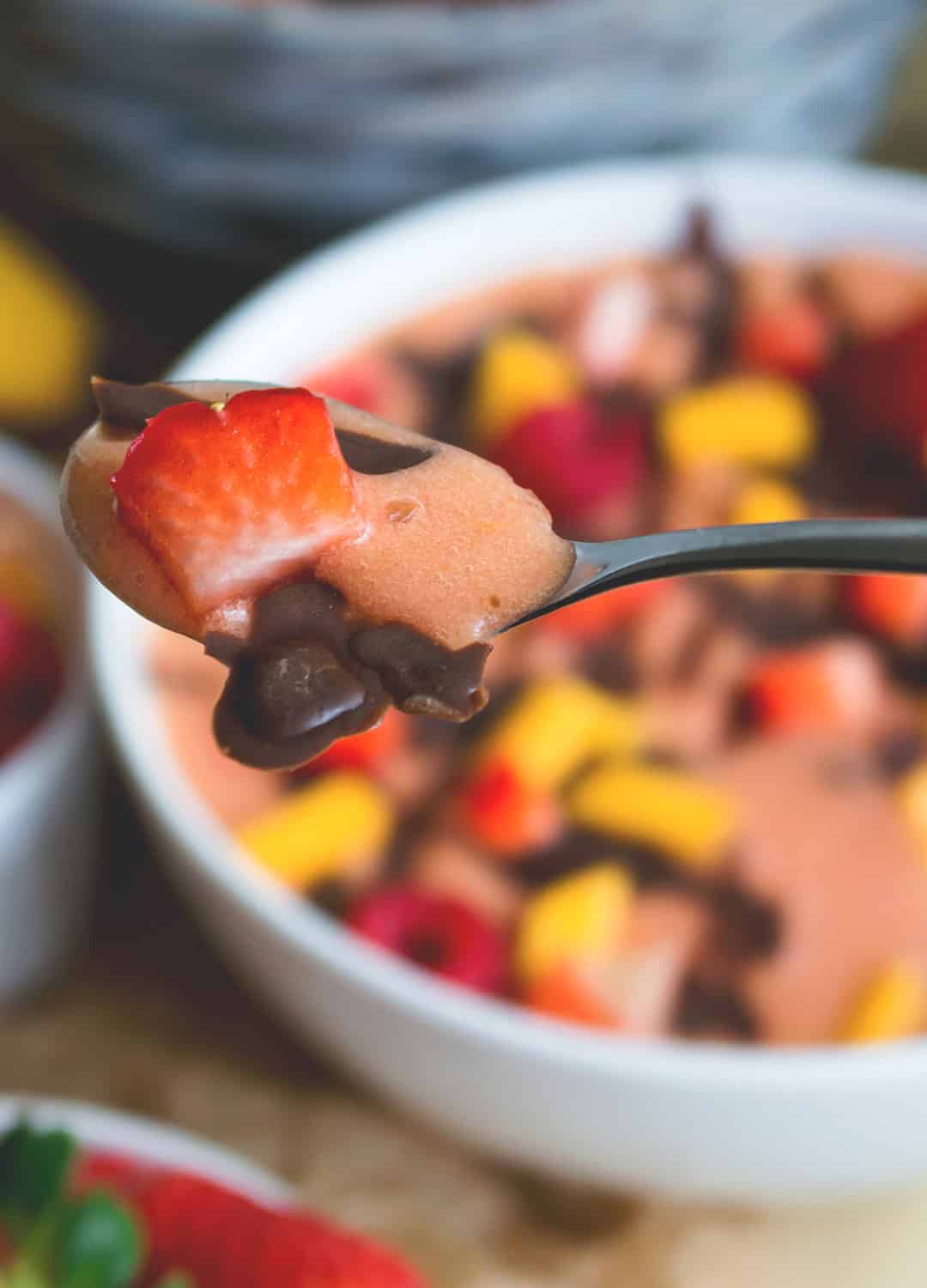 Print
📖 Recipe Tropical Pomegranate Coconut Smoothie
---
Description
Delicious sweet & tangy smoothie with a slight hint of coconut.
---
1

frozen banana

½ cup

frozen mango

½ cup

frozen raspberries

½ cup

frozen strawberries

2 tsp

pomegranate powder

1 tsp

coconut nectar or another liquid sweetener of choice (optional)

1

-

2

cups coconut water
---
Instructions
Let the fruit thaw for 10-15 minutes.
Place everything into the blender and blend until smooth.
Pour into a nice glass or a bowl and top with more berries, passionfruit or chocolate sauce.
Enjoy!
---