I love raw chocolate sauce! Do you? If you've never tried it before, definitely do so, it's out of this world and you won't believe it's healthy. I used it in my Colorful pancakes with Chocolate Sauce and Berries recipe because there's nothing better than pancakes with chocolate. Am I right or am I right?
I remember the first time I came across coconut oil quite clearly. I saw a youtuber rave about how good of a skin moisturiser it is about two years ago. I wanted to try it too, but at that time, I had no idea where to get it. Later on, I found it's actually edible and I distinctly remember being weirded out by the fact that you could actually eat a moisturiser. Sigh, I was such a health food newbie.
What's happened between me and coconut oil since then is sort of a blur, but nowadays I have a hundred uses for it. I love coconut oil, I go through a jar of it so fast, you wouldn't believe.
I moisturize and clean my skin with it, I use it as a hair mask or even to clean my teeth which is called "oil pulling" (read more about that later on in this post). I use it for cooking, baking, put it into smoothies, make raw chocolate with it, and last but not least, I make this amazing raw chocolate sauce with it.
Speaking of raw chocolate, you could double or triple the recipe, pour it into ice-cube molds and let it set in the fridge for at least 30 minutes. That's it, the easiest small batch of raw chocolates. You could also add some nuts or dried fruit to make it special.
The real chocolate flavor
I feel like nowadays, people don't even know what real chocolate tastes like. With all the ingredients such as sugar, milk fat, soy lecithin, and other nasties, one doesn't even taste the chocolate. Commercial chocolate bars are also heavily processed so the amazing nutrients found in raw cacao aren't even there. Did you know that chocolate addiction is said to be associated only with the processed form of cacao? Cacao allergies are also extremely rare. When people think they're allergic to chocolate, they're most likely allergic to all the other ingredients it may contain, such as soy or milk.
The best chocolate should have only 3 ingredients. Cacao butter, cacao mass or powder, and some sort of a sweetener (coconut nectar/sugar, maple sugar/syrup). Buying organic chocolate is important because cacao beans are one of the most heavily sprayed crops with pesticides on the planet. Good idea is buying fair-trade chocolate which means supporting local farmers, better future for their families and most importantly no child labour. You might think buying one bar of chocolate won't do anything or save anyone, but every purchase matters.
If more people chose the raw organic fair-trade chocolate over the overprocessed sugar and soy filled chocolate that doesn't support anyone but the owner of the company, a huge shift would happen. Luckily, it's happening, people are starting to be more aware of the things that are going on in the word and about what they put into their mouths. Be part of it.
Buying something means voting for it. Vote for better future.
When you check the ingredient list on packaged food, notice the order of the ingredients. If it's first on the list, it means there's most of it and if it's last there's least of it. Therefore, if the list goes – sugar, milk, cocoa butter, cocoa powder, milk fat, soy lecithin, salt; you know where you stand. I never buy chocolate containing milk or lecithin because I don't really need that in my life. I don't consume milk, in any form and the emulsifier in chocolate is irrelevant. Don't get me started on fructose-glucose syrup or even worse, high-fructose corn syrup – that one is always a red flag. When you see that, you should literally run for the hills and never come near it again. Try to avoid corn and soy as much as you can. There's really no use for it in chocolate or anything else other than a corn cob (shocker!) . Plus avoiding it is the best way to stay away from GMOs because you can be sure that 99% of the soy & corn is genetically modified.
I know raw organic chocolate can get expensive, but it's really about quality over quantity here.
To sum it up: Buy raw, organic, and fair trade. Avoid GMO soy, corn, sugar, and other nasty ingredients that have nothing to do with chocolate.
And please, please don't eat store bought chocolate sauce, I hate that stuff with a passion. It's just so bad. This super easy raw chocolate sauce, on the other hand, is the best thing ever. So good I pour it on everything and use "it's healthy!" as an excuse. Weirdly enough, it really is healthy!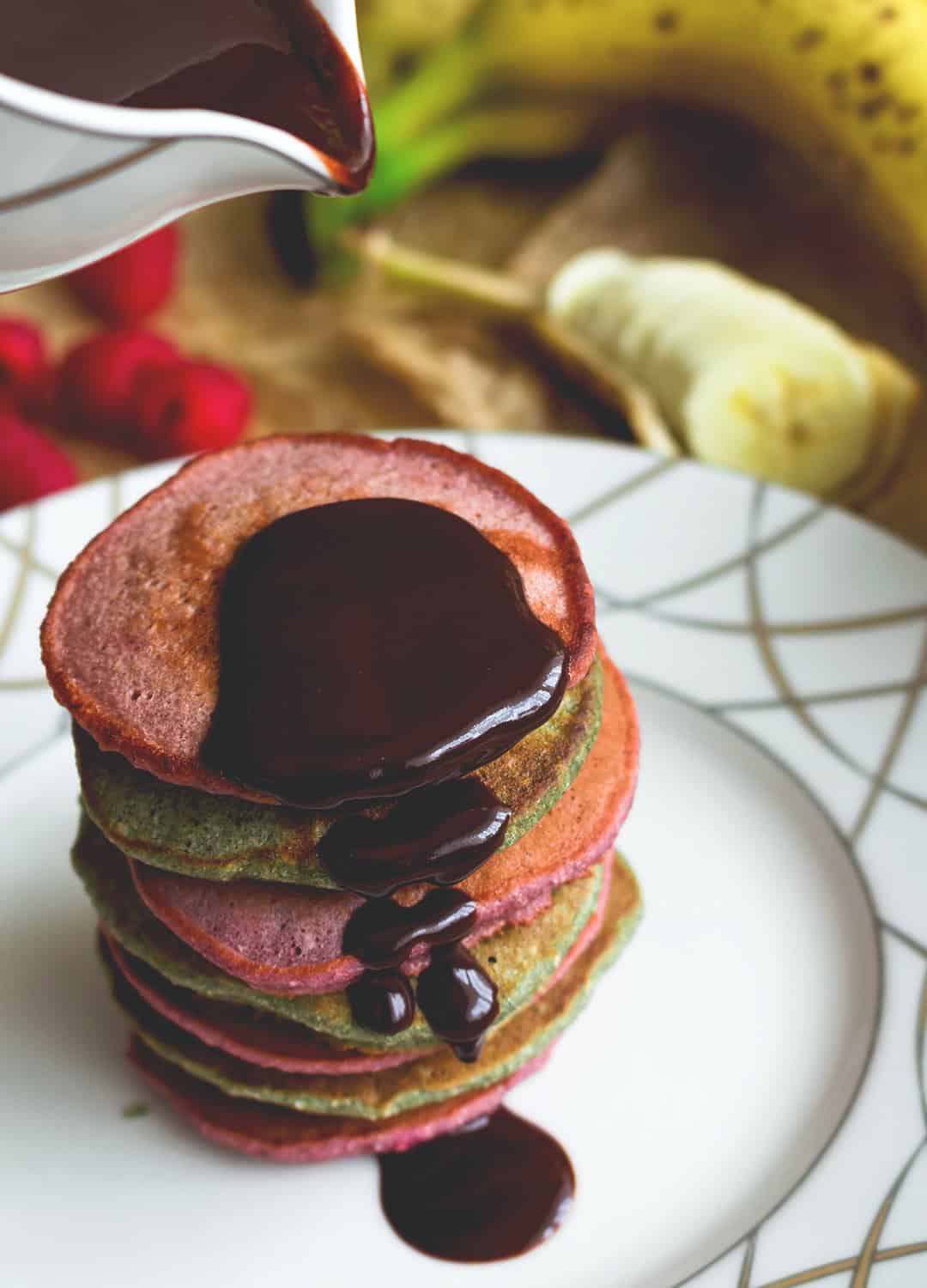 Oil pulling
Coconut oil has amazing anti-bacterial properties so it's great for cleaning your teeth. Oil pulling is basically rinsing your mouth with coconut oil – first thing in the morning you take 1tbsp of coconut oil and swish it around your mouth for 10 mins, spit it out (into anything else other than the sink because it'd clog it) and proceed with cleaning your teeth with regular toothpaste. The more natural toothpaste the better. Try to stay away from fluoride, caragenaan, SLS, parabens, and artificial flavors & colors. You can even make your own toothpaste with baking soda, coconut oil and peppermint or other essential oil. I have yet to try that.
Oil pulling does wonders over time, it helps with gums problems, it whitens your teeth and in general improves your oral health. It takes time to get used to the feeling of swishing oil inside your mouth, but it's worth it!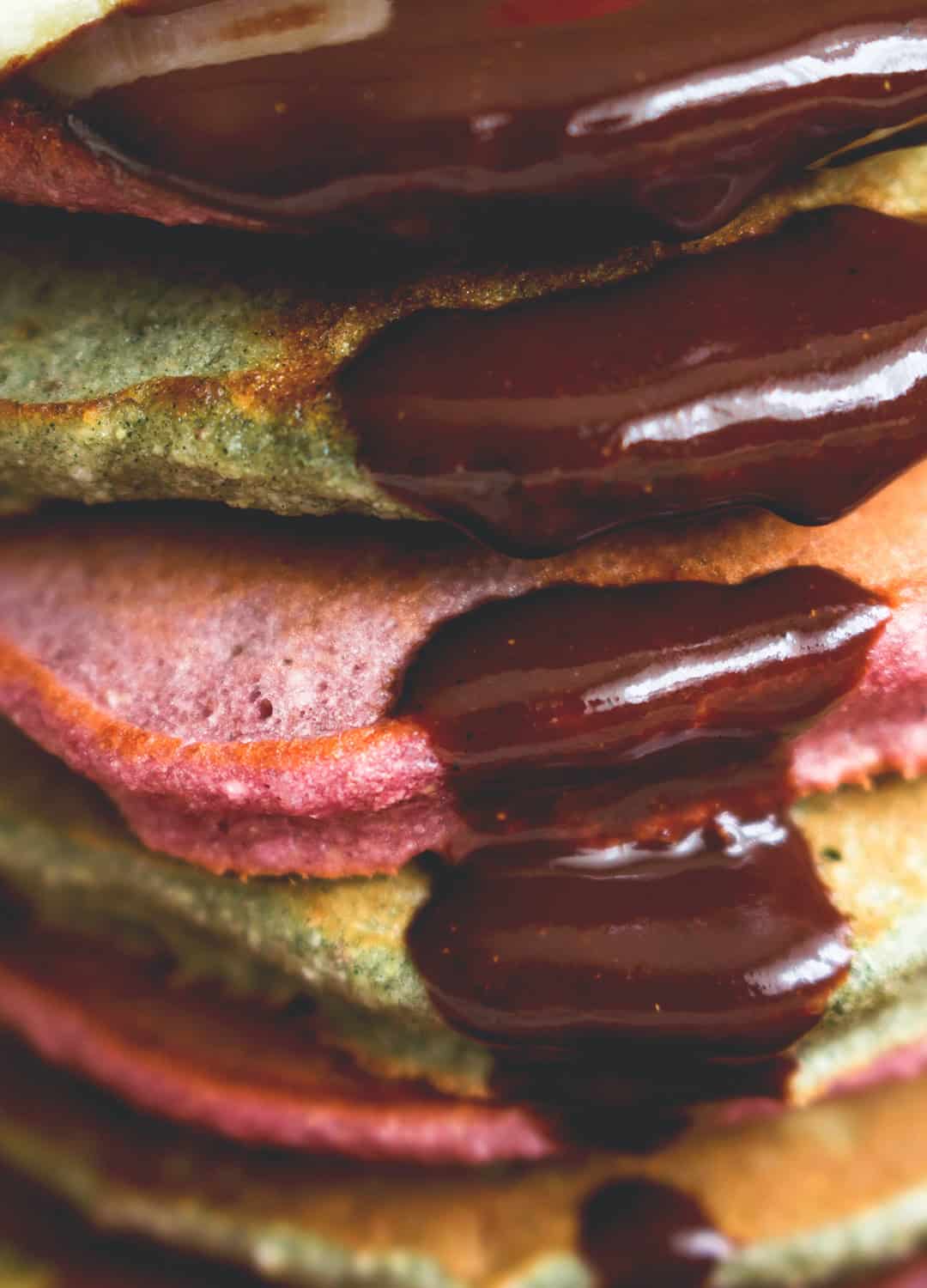 Raw Chocolate Sauce
Delicious, easy chocolate sauce that is actually good for you. Great as a topping for ice cream, smoothies, cake, oatmeal, pancakes - anything really!
Author:
The Healthful Ideas
Ingredients
2 tbsp coconut oil
1 tbsp maple syrup (or coconut nectar to keep it 100% raw)
2 tbsp raw cacao powder
pinch of sea salt
¼ tsp vanilla powder (optional)
¼ tsp maca powder (optional)
½ tsp lucuma powder (optional)
Instructions
Put the oil into a small saucepan and heat it up over VERY low heat just so it melts. If you live in a warmer climate and it's already melted, don't heat it up.
Add the rest of the ingredients and stir until smooth.
Top whatever you please with it and enjoy!