There we go again with the fake gingerbread. Spoiler alert: it traditionally shouldn't have any ginger in it — in the Czech Republic, anyway. I know, right?! It boggles my mind too! It has loads of amazing spiced, though, and it always makes the house smell like Christmas. I know I don't eat sugar or gluten, or dairy — or anything you'd normally put in gingerbread cookies for that matter — but I might just make a batch to put them on my presents as decoration or something just to be able to bake them and enjoy the process. I'd have to but all the ingredients, though! I have no wheat flour, no milk, no butter, no eggs, or regular oil in the house (I kind of forgot what you put in gingerbread dough???). OR better yet, I may try to make gluten-free, healthy, vegan gingerbread cookies because the thought of eating all those ingredients together topped with powdered sugar and egg whites doesn't sound too delicious to my stomach. I'll keep you updated how those turn out if I end up making them.
If you're in the mood for even more weird unique gingerbread flavored recipes, you can check out this Gingerbread Quinoa Porridge with Toasted Coconut I posted the other day or these Gingerbread Pancakes and Gingerbread Granola from last year. The two from last year have some different spices in them but they're equally as delicious. There are actually many variations of gingerbread here, it just depends on personal taste and family tradition.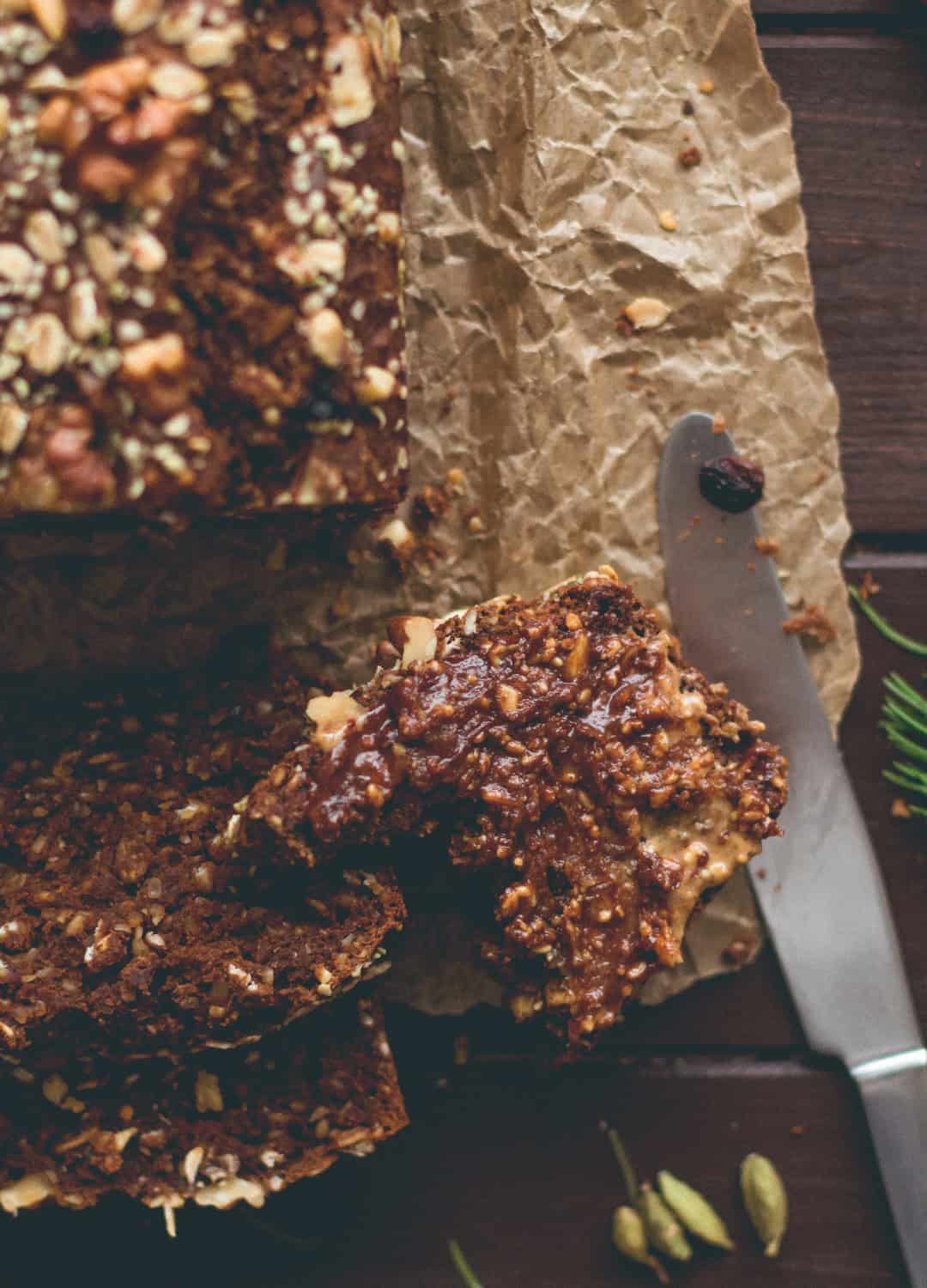 It's such a nice day today. It's a bummer that the sun sets so early these days but that makes us appreciate it even more. Gazing into the sunset is one of my favorite activities (I know, I'm so basic) and it was such a beautiful sunset the other day, it was literally breathtaking. I was at work that day and I was staring at the sun setting from the inside of our shop and it was the best thing ever. I work in retail and the sun sets literally in front of our eyes — it's perfectly visible — and I love to stare at it through the glass windows. I was just going to the stock room when the sun was setting and then when I came back out only minutes later, the sun was already lower and it was that perfect moment when the golden hue illuminates the sky while it's actually already dark blue. It wasn't the golden hour anymore, I don't think, but the sky was such a beautiful shade of yellow and pink and blue it was incredible.
I love sitting at the computer and writing my blog this time of the day when the sun starts to set and it illuminates the whole room. Can we take a moment though to think about the fact that it's 2:30pm and the sun is already setting?? Everything is golden and I love it. I wish you could see it!
I've been pretty much just relaxing today as I'm actually sick at the moment with a cold. On one hand, it sucks to be sick but on the other, I finally have time for my blog so I'm not really complaining. I have time to try out new recipes and maybe even shoot some for next month! To be honest, I've been seriously contemplating going part time. I miss working only part time because I had so much more time for the blog and everything around it that way. Testing recipes, taking pictures, editing them, writing posts, social media, planning, getting inspired, etc. I've been starting to get almost burned out lately. I felt really uninspired, I had no idea what to write in my posts except 'look this recipe is amazing! make it!' so that's why I'm sort of happy about my sick leave. I'm still weighing out all the pros and cons of going part time so we'll see but I hate not being able to work on my blog so might just happen.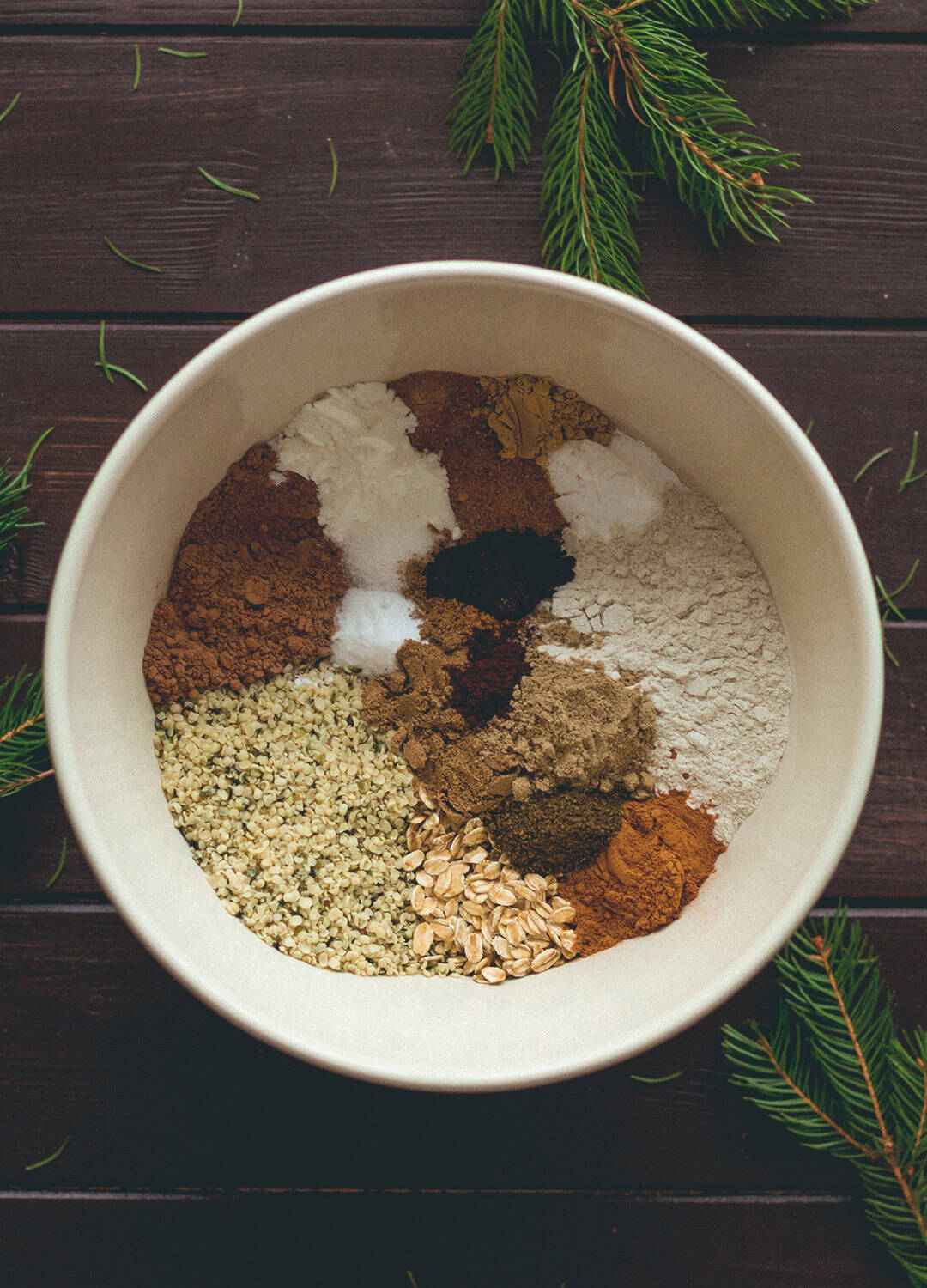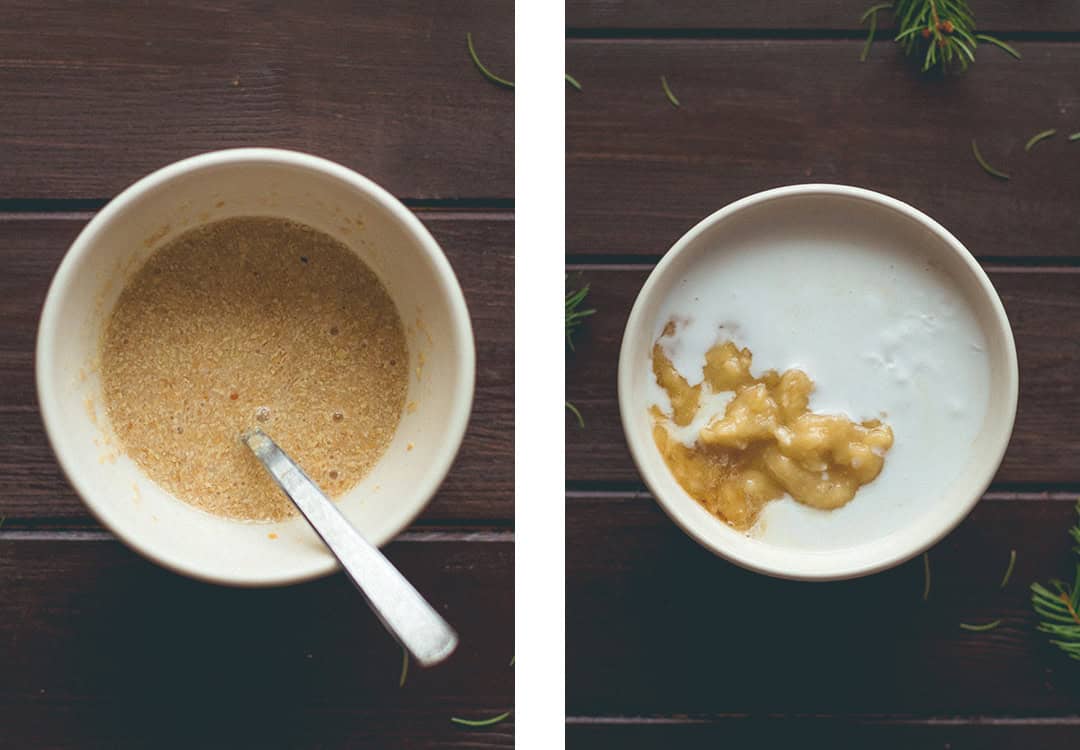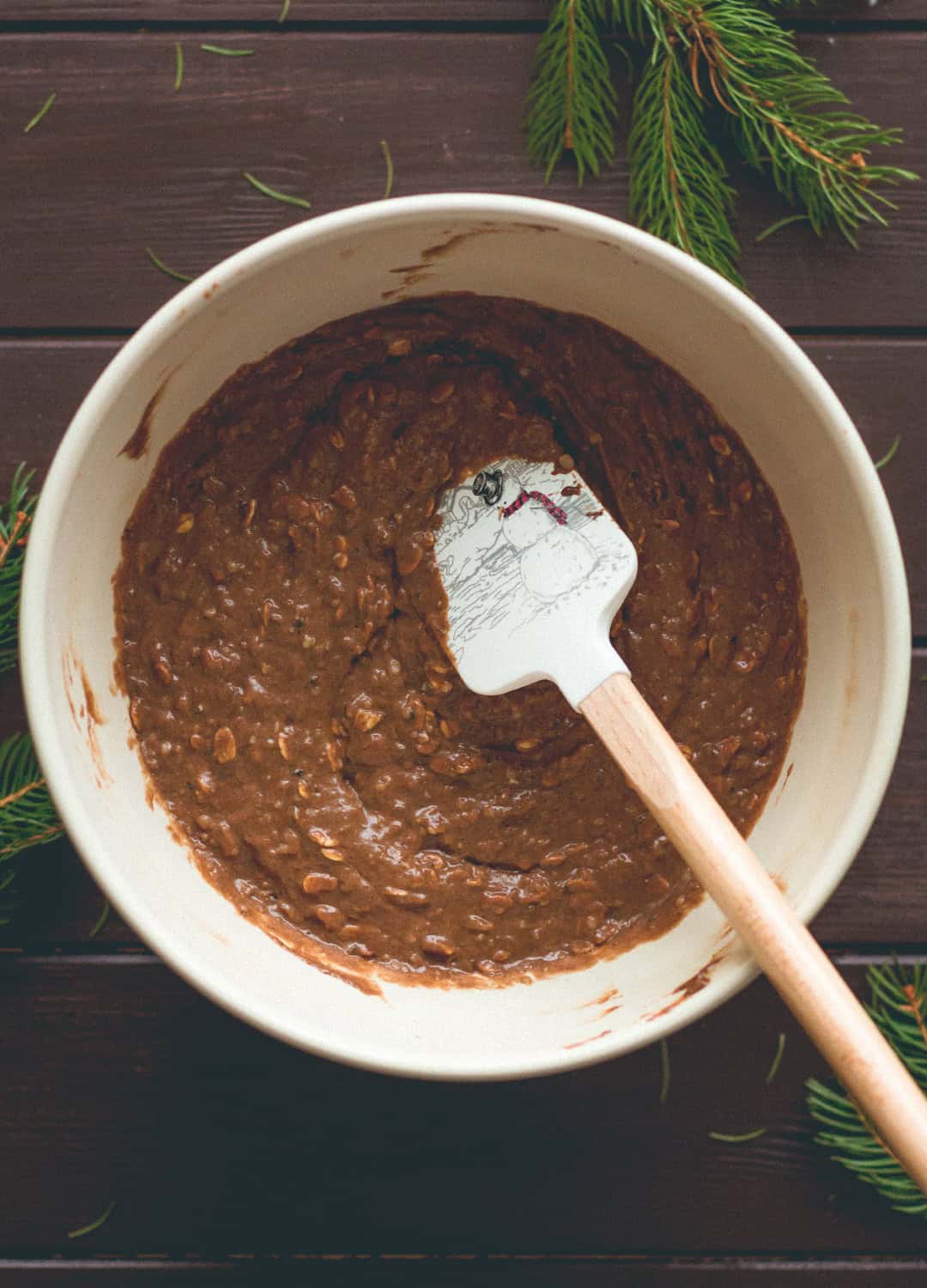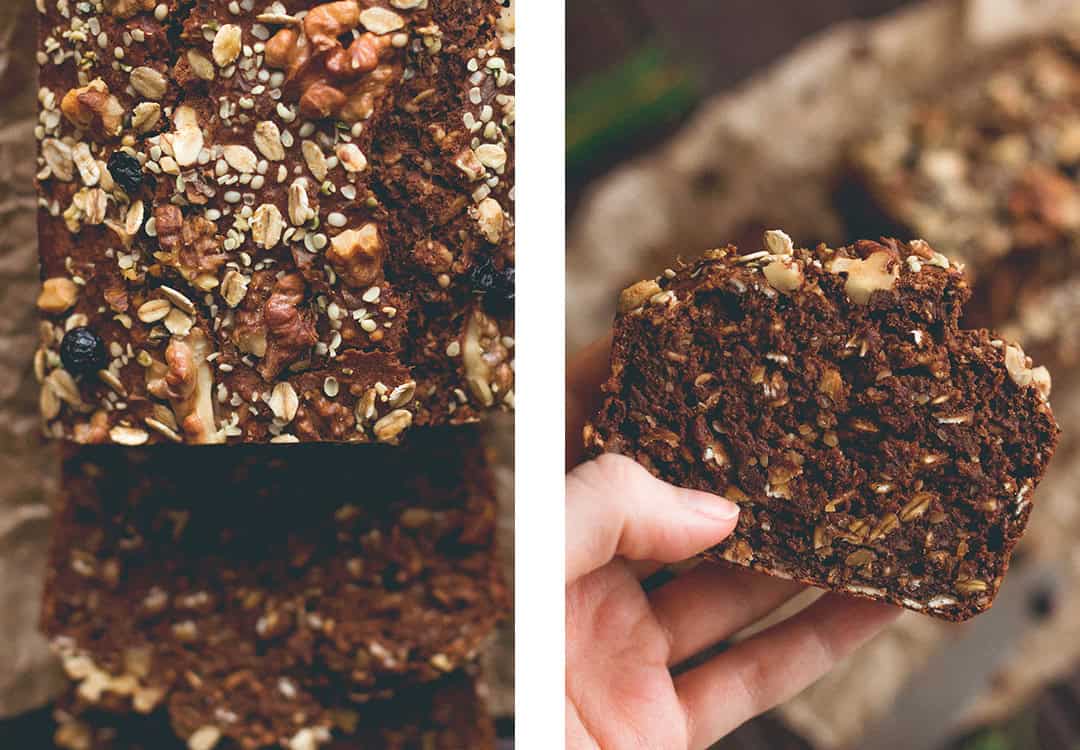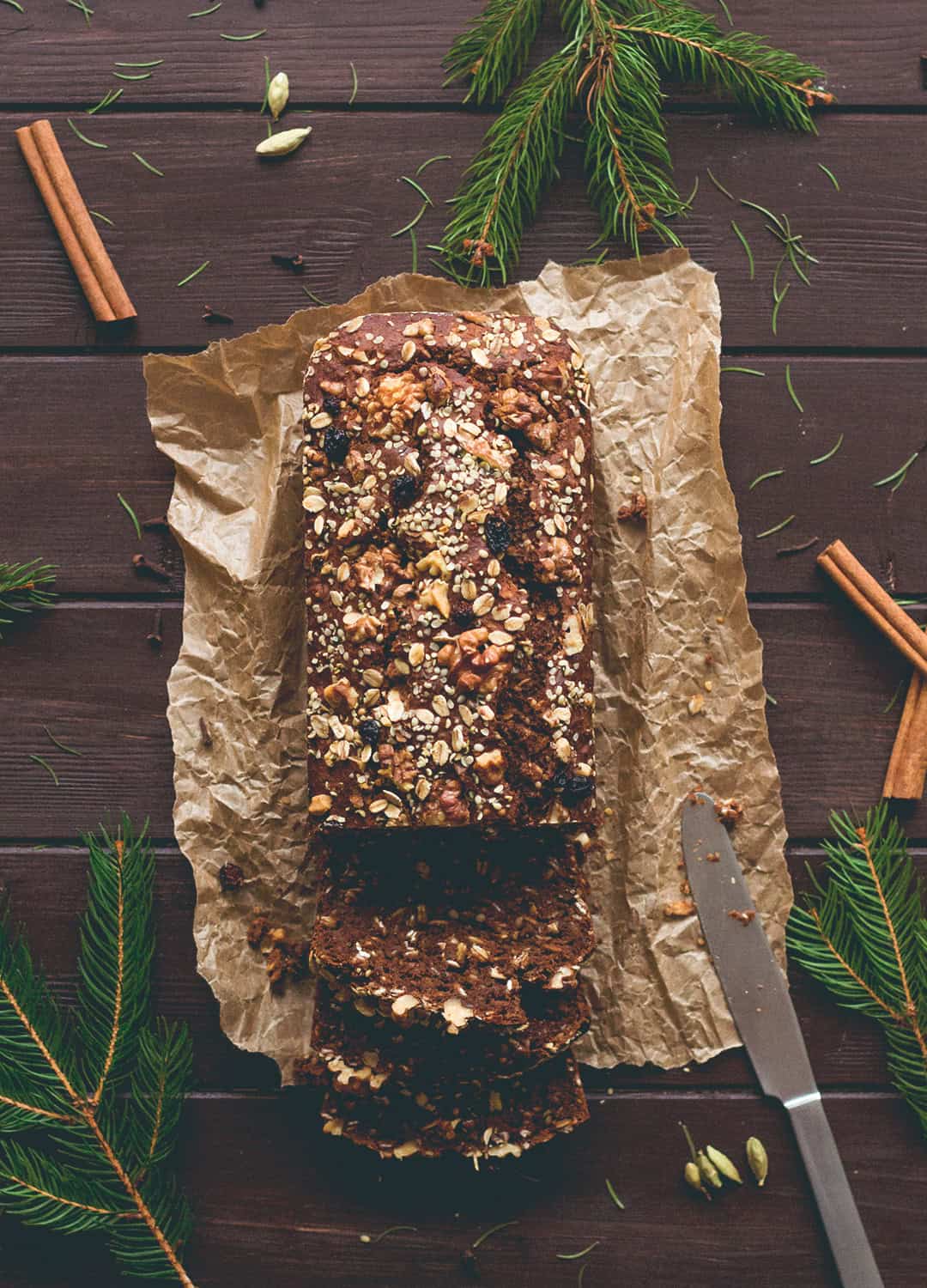 5 reasons you need this Gingerbread Banana Bread in your life
It's both gluten-free AND vegan yet it has great texture, it's soft, sweet, and delicious and you'd never guess it's healthy!
it's not your average gingerbread banana bread as it has more spices than just ground ginger and cinnamon
it's always great to have a delicious loaf of banana bread on hand for an afternoon snack attack (I can't tell you how many times I've been happy I had banana bread on hand to help me get through a busy day!)
it's full of protein thanks to the hemp seeds so it'll keep you going
and well, it's the Christmas season so a gingerbread-spiced everything is a necessity.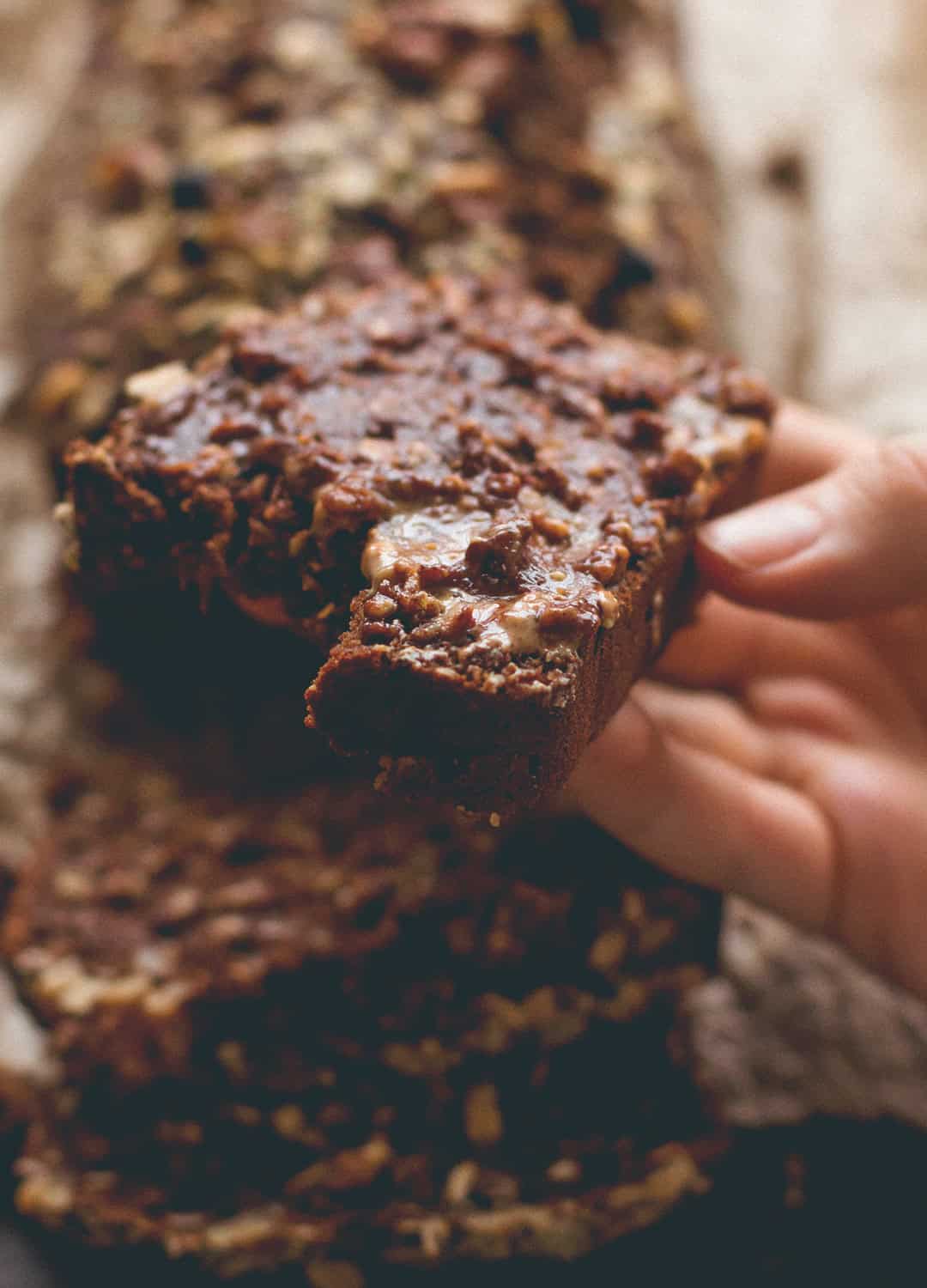 Print
📖 Recipe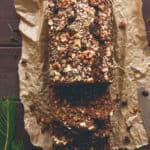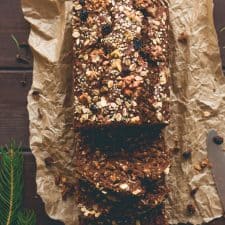 Gingerbread Banana Bread
Author:

The Healthful Ideas

Prep Time:

15 mins

Cook Time:

55 mins

Total Time:

1 hour 10 mins

Yield:

1

loaf

1

x

Category:

Baking
---
1 cup

rolled oats

1 cup

buckwheat flour

½ cup

hemp seeds

¼ cup

tapioca starch

¼ cup

+

2 tbsp

coconut sugar

3 tbsp

cacao powder

2 tsp

baking powder

½ tsp

baking soda

½ tsp

sea salt

2 tsp

cinnamon

1 tsp

ground anise

1 tsp

ground coriander seeds

1 tsp

ground ginger

¼ tsp

ground cloves

1 tsp

vanilla powder (optional)

¾ cup

+

2 tbsp

coconut milk

¾ cup

mashed banana ( about

2 ½

bananas)

¼ cup

maple syrup

2

flax eggs (see notes on how to make this)

1 tbsp

melted coconut oil (plus more for greasing the loaf pan)

½ tsp

lemon zest (optional)
---
Instructions
Preheat your oven to 175C (350F) and grease your loaf pan with a tiny bit of coconut oil.
Start by making the flax egg so you have it ready.
In a big bowl mix all the dry ingredients, then in a smaller bowl mix all the wet ingredients and the lemon zest.
Pour the wet into the dry and mix well with a whisk or a spatula until everything is well incorporated.
Pour the mixture into your prepared loaf pan, sprinkle on some chopped nuts, seeds, and raisins if desired and place into the oven.
Bake for about 55 minutes or until a toothpick inserted in the middle comes out clean.
Take it out of the oven and let it rest for 10 minutes before taking it out of the pan.
Cool completely before cutting (if you have the power to wait that long).
Store at room temperature for 3-4 days.
---
Notes
How to make a flax egg (you need two for this recipe): in a small bowl mix 1 tablespoon ground flax seeds with 3 tablespoon water and let it soak for 10 minutes until it becomes sort of jelly-like