Well, what can I say, I've been watching Gilmore Girls pretty much nonstop this past week which resulted in me not finishing my post on time. Definitely a guilty pleasure of mine. I'm watching the whole series in order for the first time ever and I'm addicted! That being said, I did manage to shoot 7 recipes this week which I'm very happy about. Rather than actually writing posts and finishing them, I've been creating new ones because the fact that I'm moving to Canada soon is getting to me and I really want to have 2 months worth of posts ready in advance which is stressful. On a lighter note, I have this amazing vegetable stir fry recipe for you today (one I wasn't planning on sharing until later this month but it's just too good not to share it now). I added a sunflower seed dressing which is just a cherry on top. I saw this roasted sunflower seed butter at the store the other day and got the idea to make a sunflower seed sauce instead of peanut butter sauce to make it more interesting. It's a nice change and good for all those who are allergic to peanuts.
This is one of my most favorite recipes I've posted so far and I hope you love it as much as I do!
PS: I love those take out boxes I served it in! I bought them a few months ago and finally found a use for them. So cute, right?!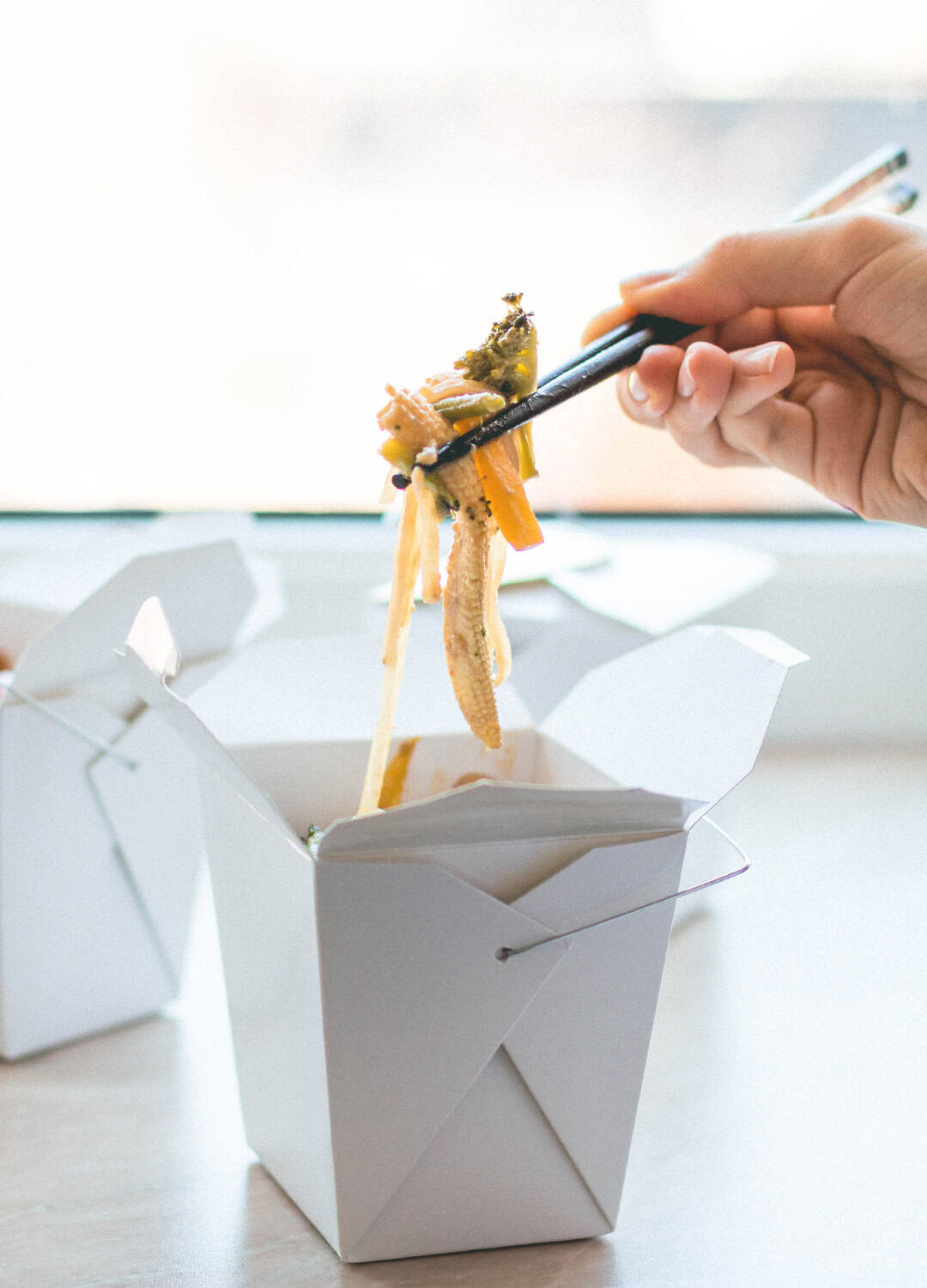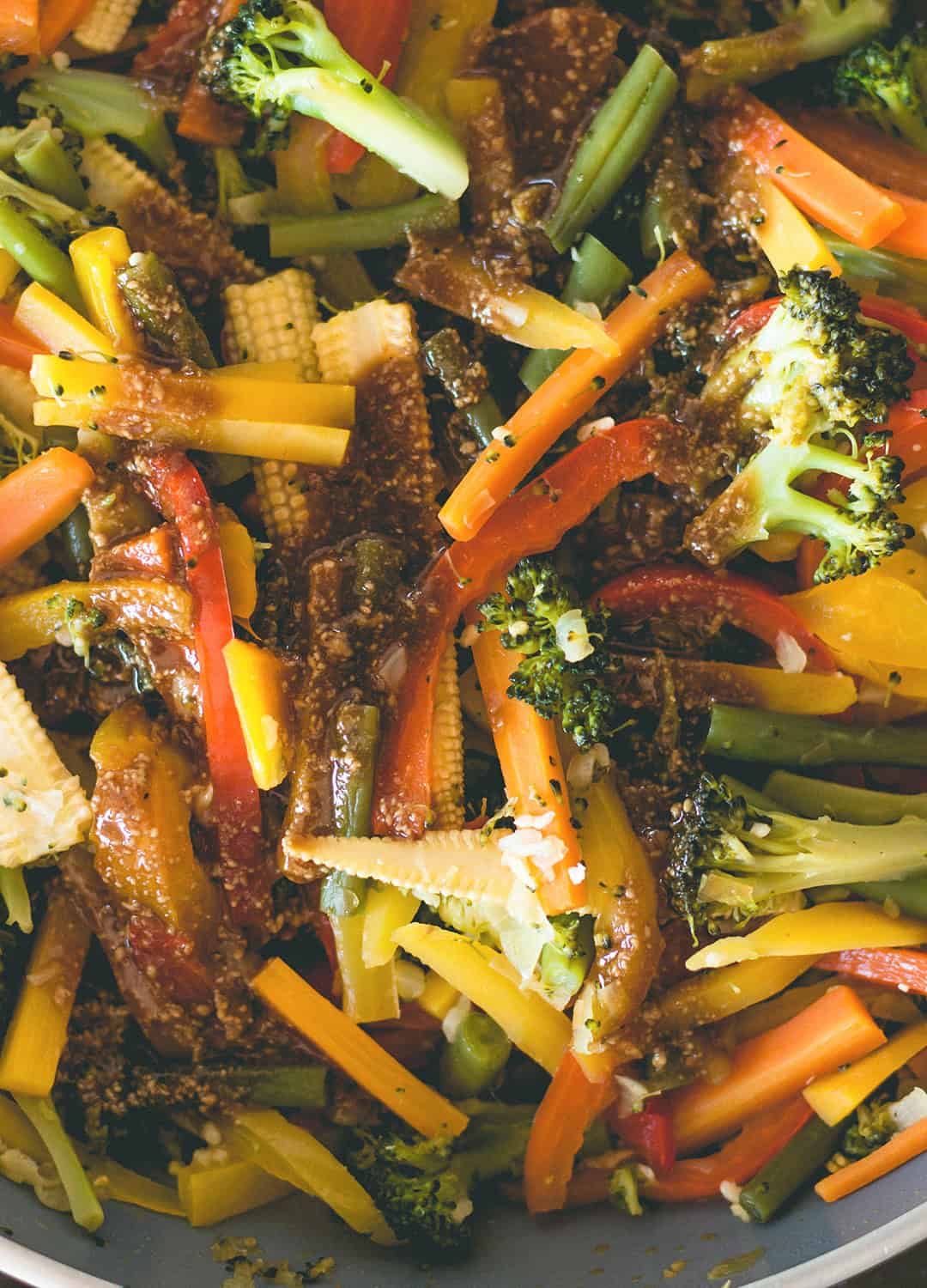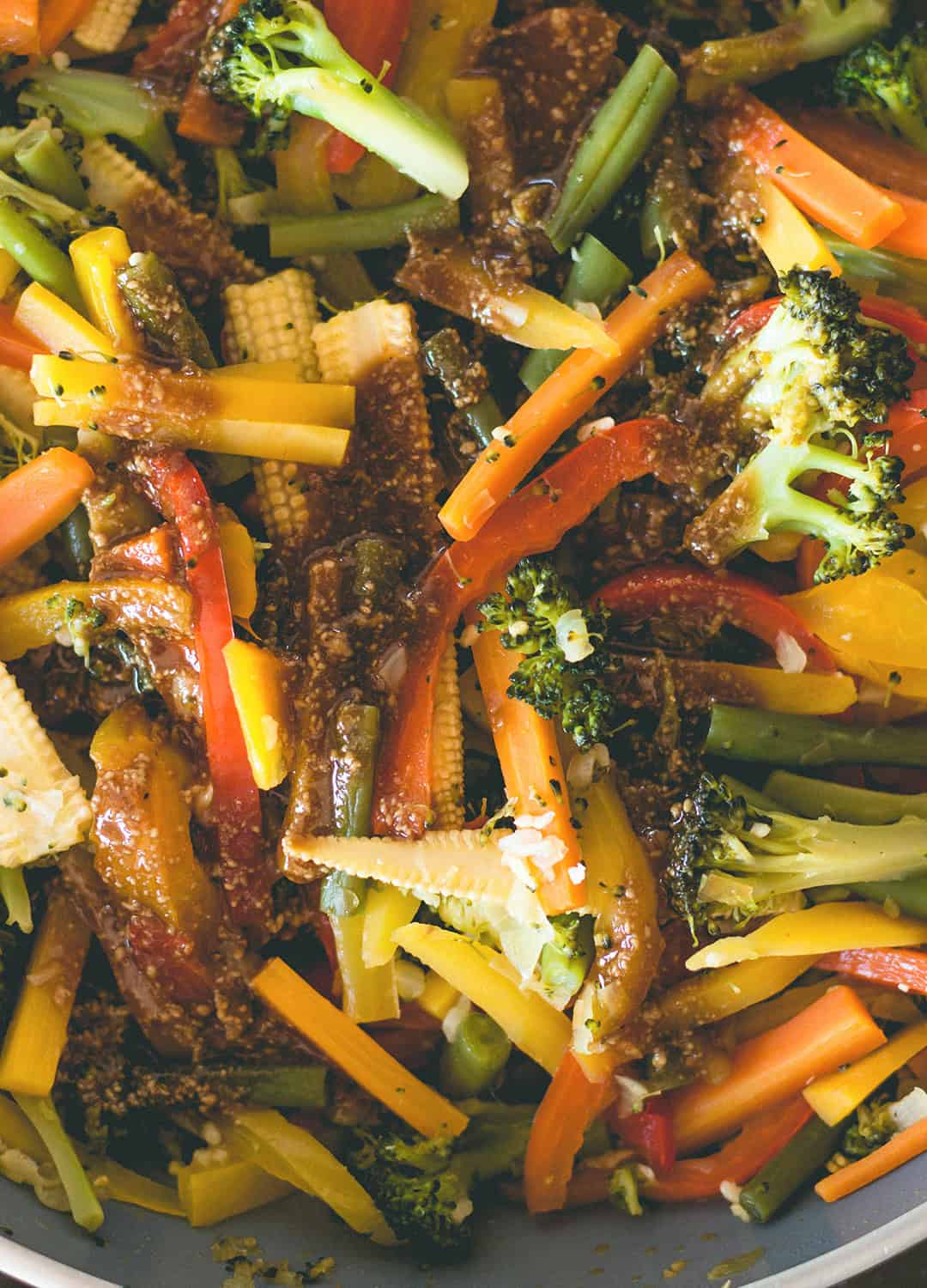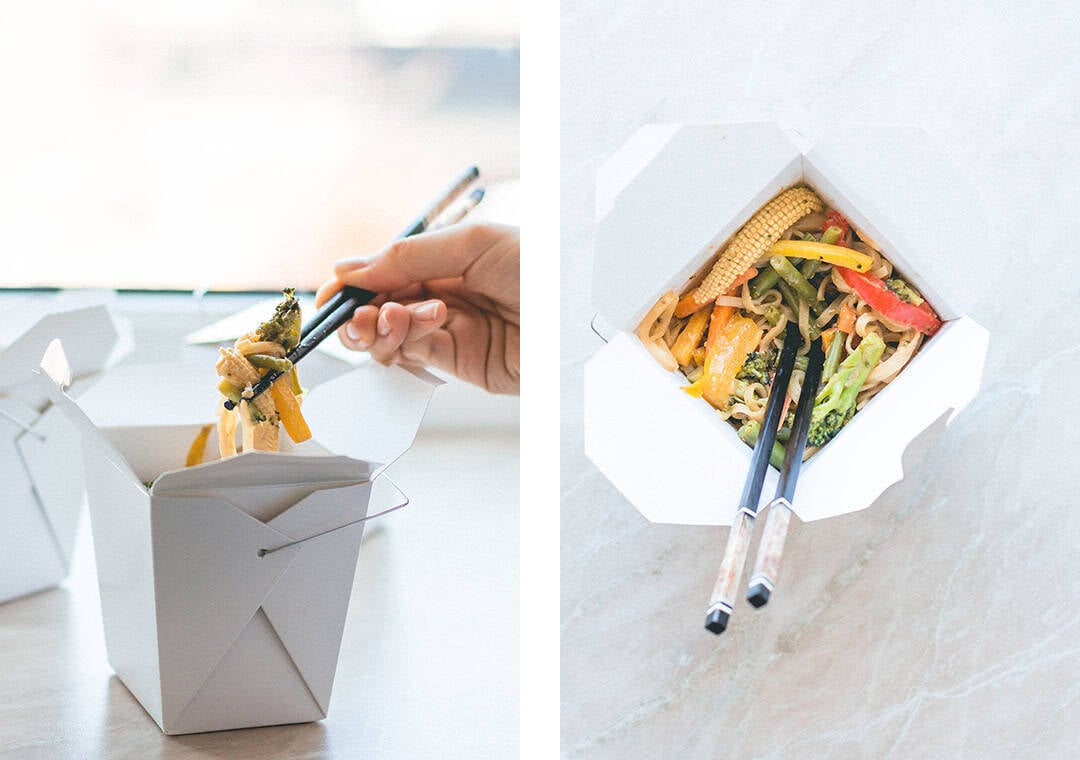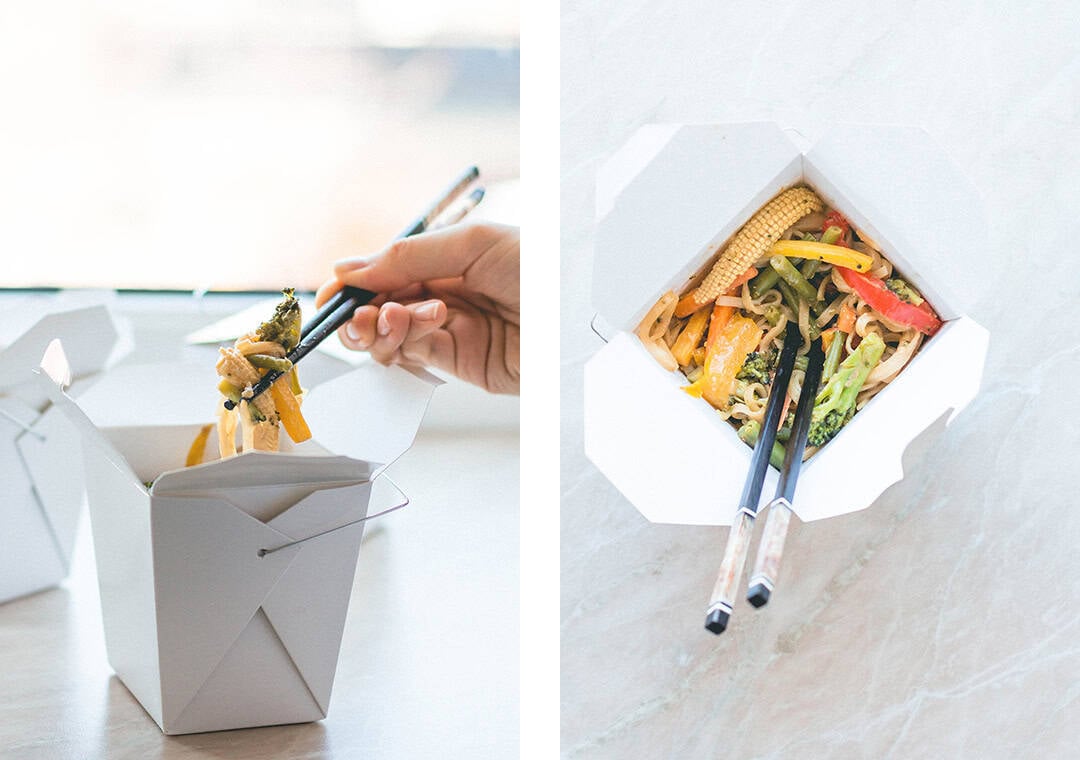 Moving across the world is strange. You can't just go back to your old house if you forget something, you actually have to book a plane and spend a day traveling just to get the thing you forgot or have someone ship it to you, in hopes, you won't have to pay customs for your own stuff. I'm moving at the end of April and yes I'm excited but I'm also starting to get nervous. I wasn't at first but after a thousand people ask you if you're nervous and scared, you start to change your mind. I'm still more excited than scared, it's just all that precedes the move is crazy. If you've ever experienced a move this big and have any tips, please let me know!
I was planning to keep posting two recipes a week and have at least two months worth of posts ready so I don't have to worry about the blog too much when I get to Toronto but man is it HARD! Today is actually my last day at work where I quit a few weeks before the move so that I have time to get things in order. I really need to create a daily work schedule for myself so I actually get things done. I'll start working on posts that aren't just recipes next week because I've always wanted more diversity in what I'm posting and besides, it'll be hopefully easier to manage and get done than just recipe posts. I'll let you know on what kind of posts I decided on via my Instagram stories (I've been cheating on Snapchat lately - sorry about that - I should post there more).
I'm gonna stop babbling on now and let you get to the actual stir fry recipe. Please make it, you'll love it! :)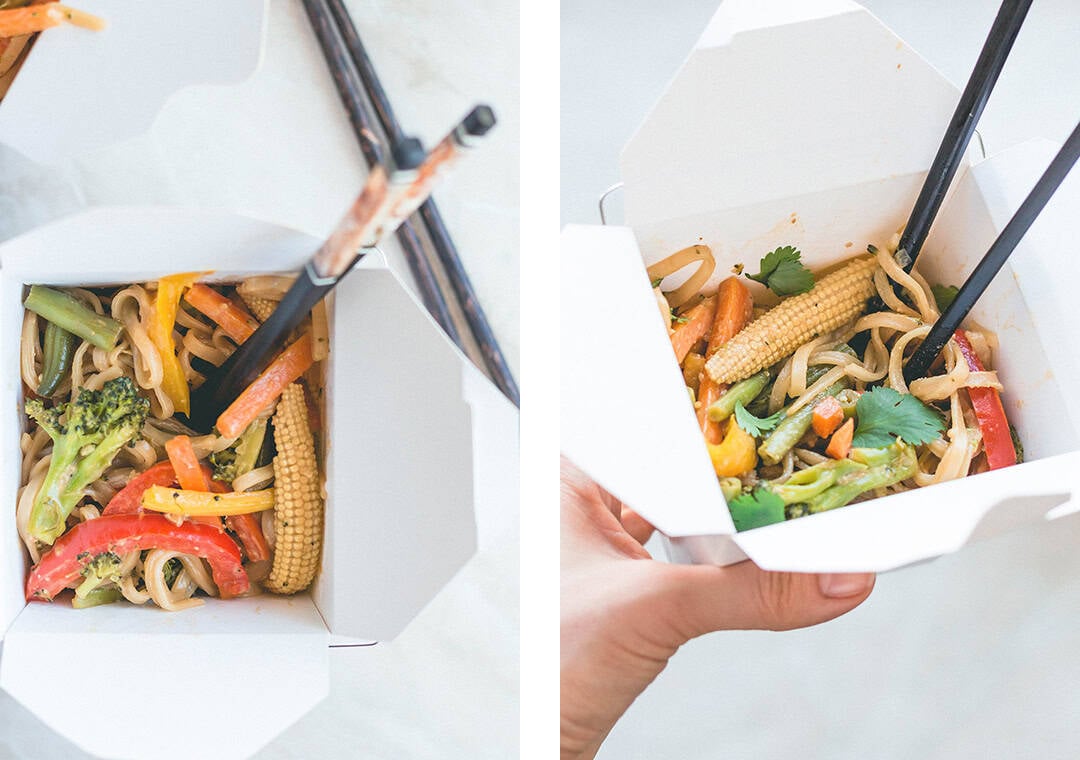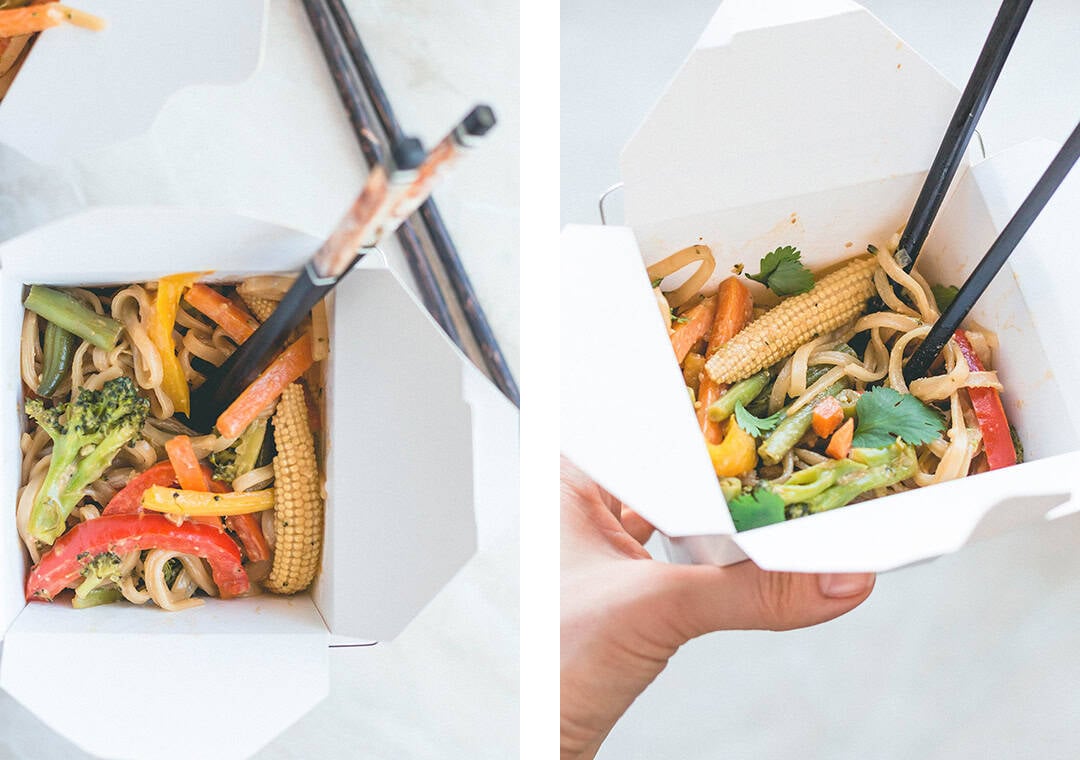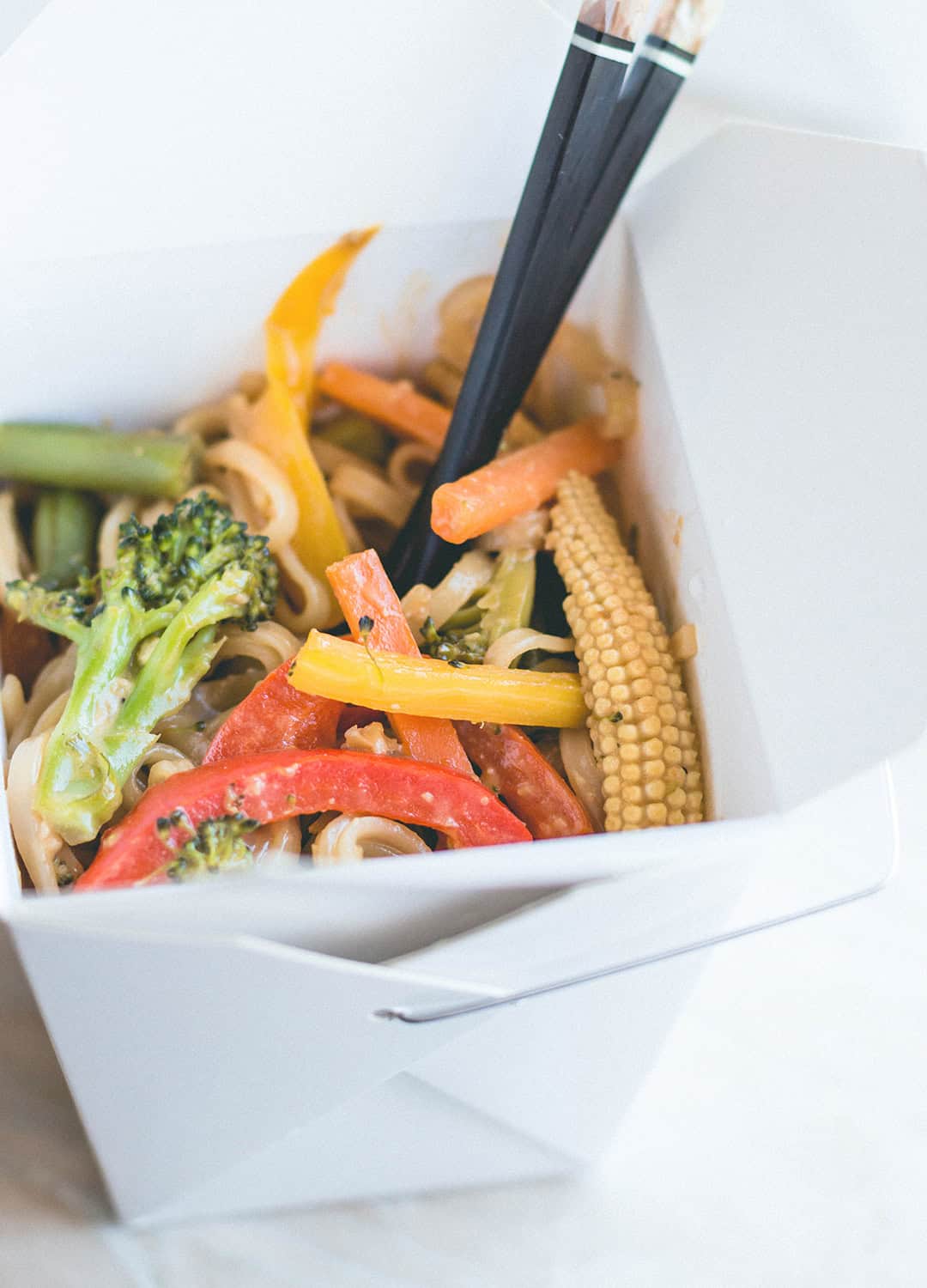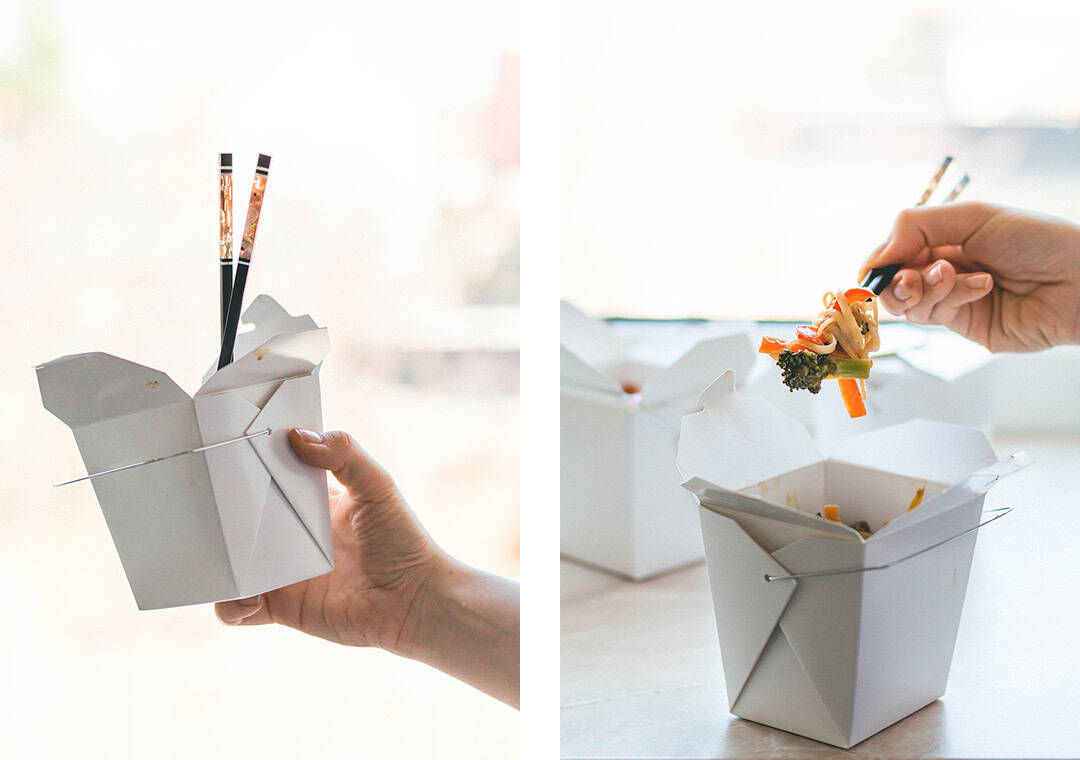 Print
📖 Recipe Vegetable Stir Fry with Rice Noodles and Sunflower Seed Sauce
---
1 tsp

coconut oil (or other cooking oil)

1

small yellow onion, finely chopped

3

cloves garlic, minced

1

small head of broccoli, chopped into small florets
handful green beans, ends removed and chopped

3

medium orange carrots, julienned

3

medium yellow carrots, julienned
Handful baby corns, halved

1

packet rice noodles
Sunflower Seed Sauce:
2

-

3

tablespoon tamari (add less if you want it to be less salty)

1 tbsp

sesame oil

2 tbsp

maple syrup

2 tbsp

sunflower seed butter (roasted or raw, I like roasted)

¼

-

½

teaspoon ground ginger
Freshly cracked black pepper to taste
---
Instructions
Heat the coconut oil in a big pan over medium-high heat,
Add the onion and cook it for about 3 minutes, then add the garlic and cook for 1 more minute.
Add all the vegetables, stir together, add a splash of water, cover with a lid, and cook for about 15 minutes, stirring occasionally. Add more water if necessary.
While the vegetables are cooking, cook the rice noodles according to package instructions.
Adjust the cooking time depending on how soft or crunchy you want the vegetables to be.
To make the sauce, mix all the ingredients together in a bowl or a small mason jar.
Pour the sauce over the vegetables, add the noodles, and stir to cover everything with the sauce.
Plate and enjoy!
---
Notes
Keeps in the fridge for 2-3 days.