Fries are something I've always loved. Especially those really salty fast food ones. But ever since I started eating healthily, I stopped going to all those fast food chains and stopped eating those oily fries and frankly, I don't crave them at all anymore. What I crave are oven roasted sweet potato fries. And here I present to you these show stopping Tandoori Masala Sweet Potato Wedges (which are essentially just thicker and not so symmetrical fries). I've been putting tandoori masala seasoning on everything lately ( hello Curry Oatmeal with Tandoori Masala Roasted Zucchini) so it was only a matter of time before I made sweet potato fries with these spices too.
These are really easy to make, you essentially just dust the chopped sweet potatoes with the spices and roast them in the oven for 40-50 minutes checking on them only once or twice and then they're done! What could be easier, right?
I'm actually making a similar version to this for my meal prep for work lunches for the next few days. I just dice the sweet potatoes into small pieces instead of slicing them into wedges and add them to my salads. So tasty!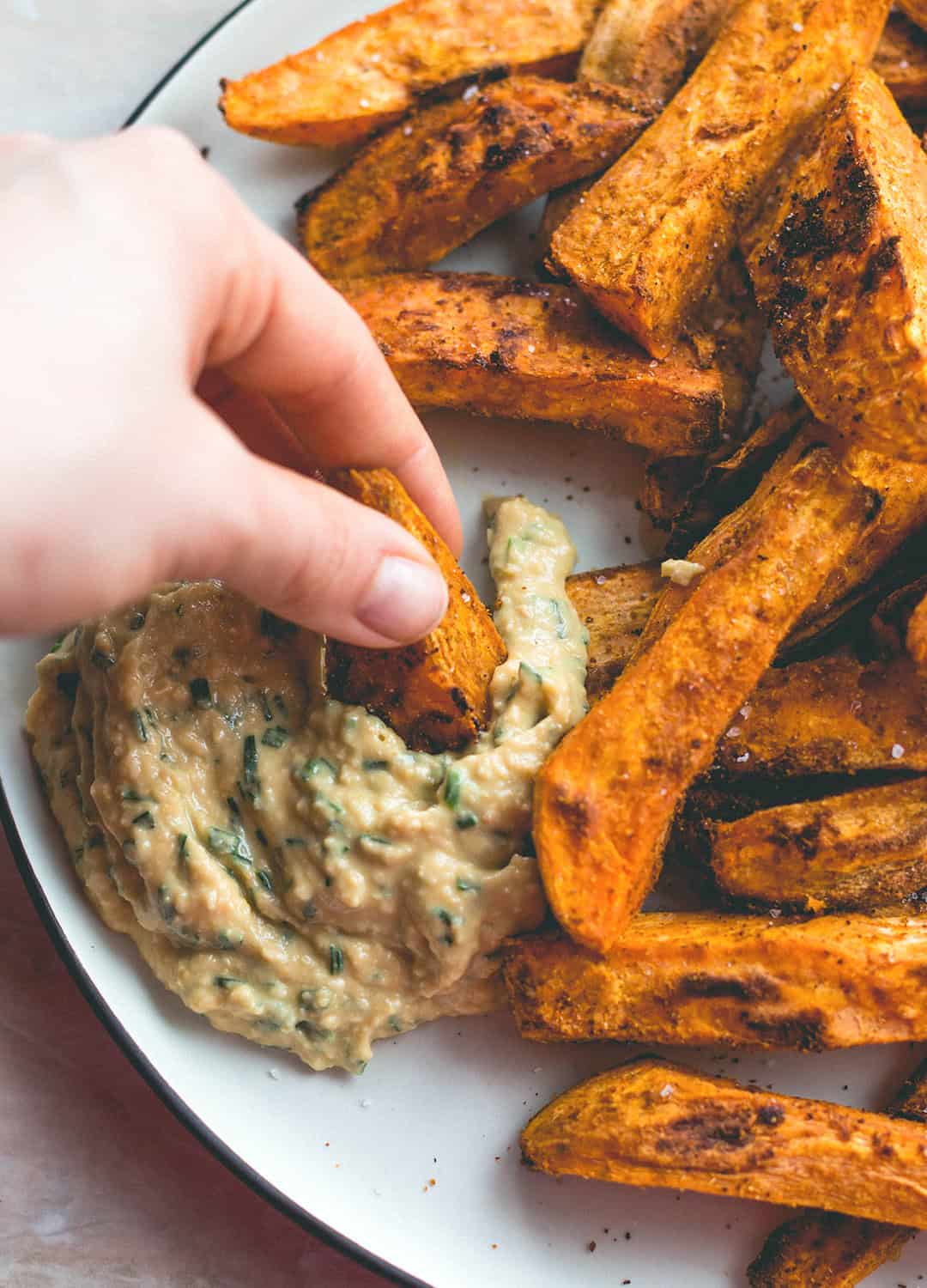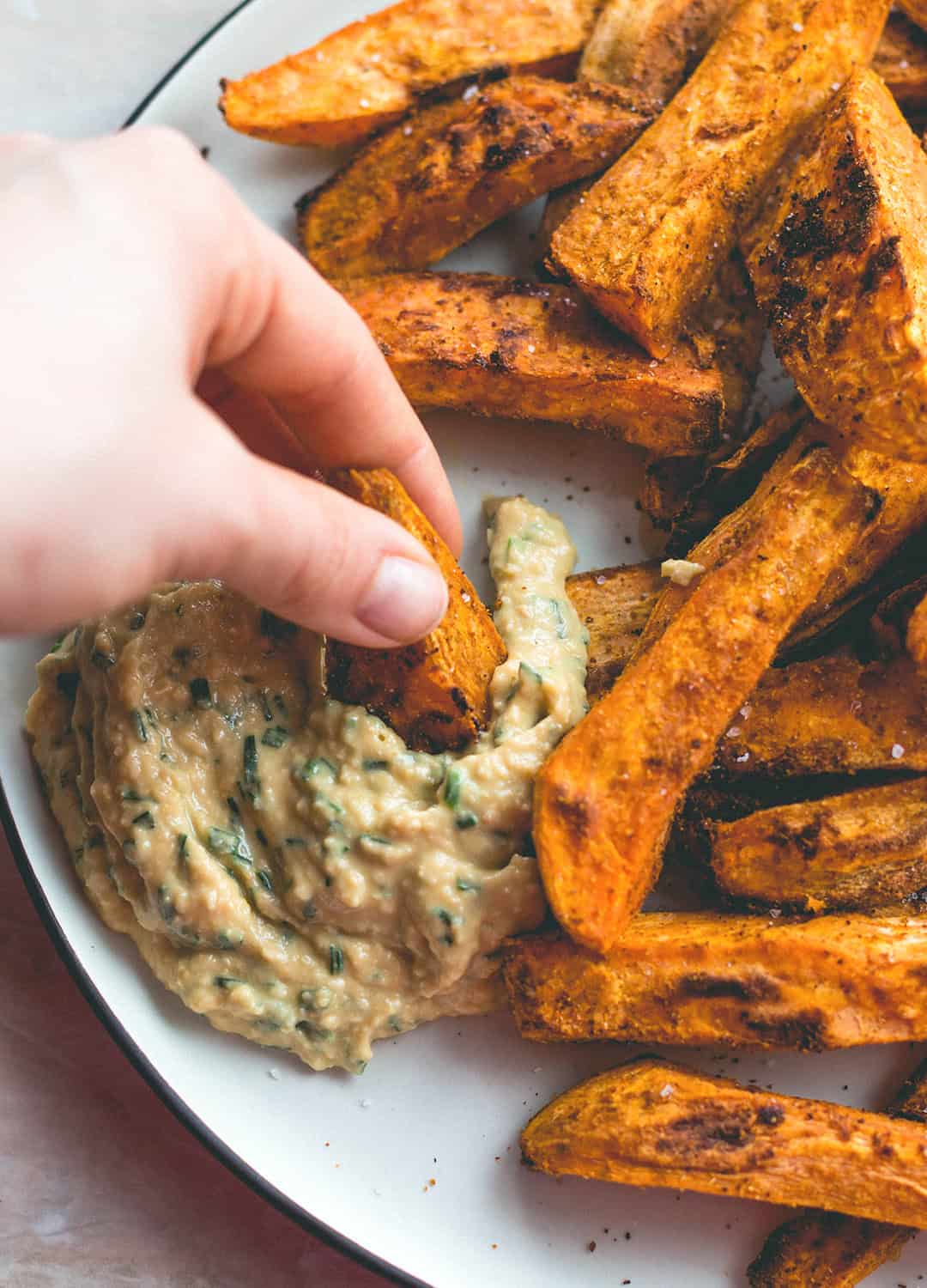 Right after I finish this post I'm going to get my notebook and write down my meal plan for the rest of the week and also for next week later when I know my work shifts (would it kill them to plan the shifts at least two weeks ahead smh - I get really anxious when I don't know what my schedule is going to look like). Anyways, I'm trying really hard to finish this post first and then go plan out my meals. Procrastination and multitasking are my worst enemy tbh.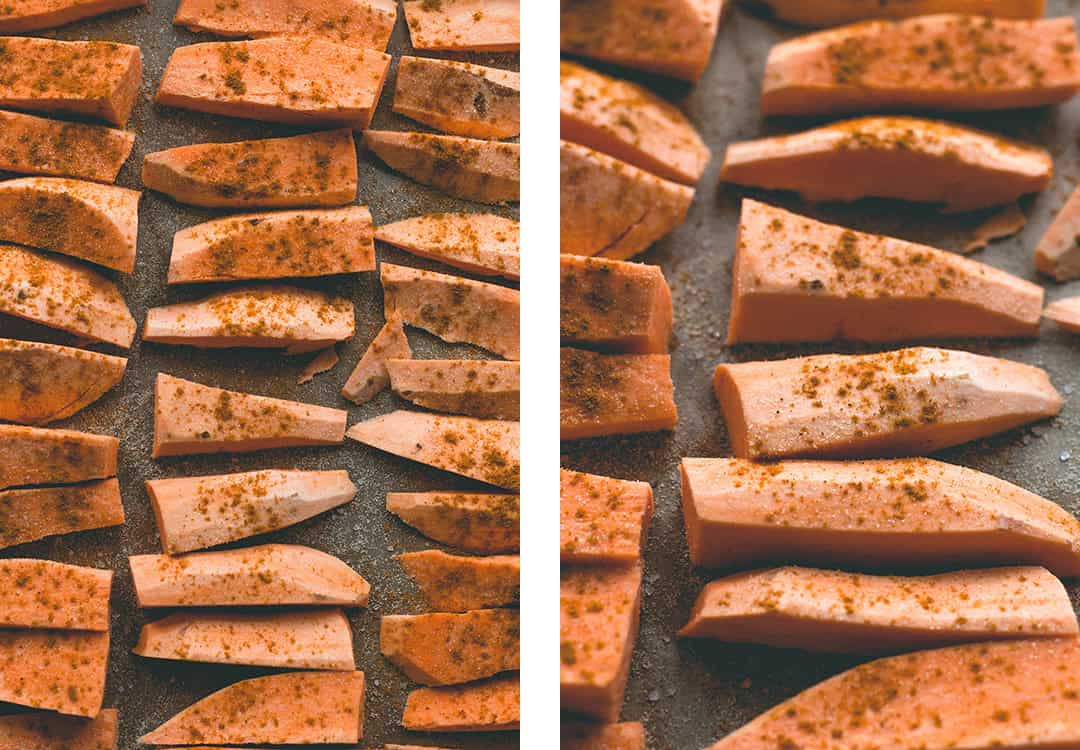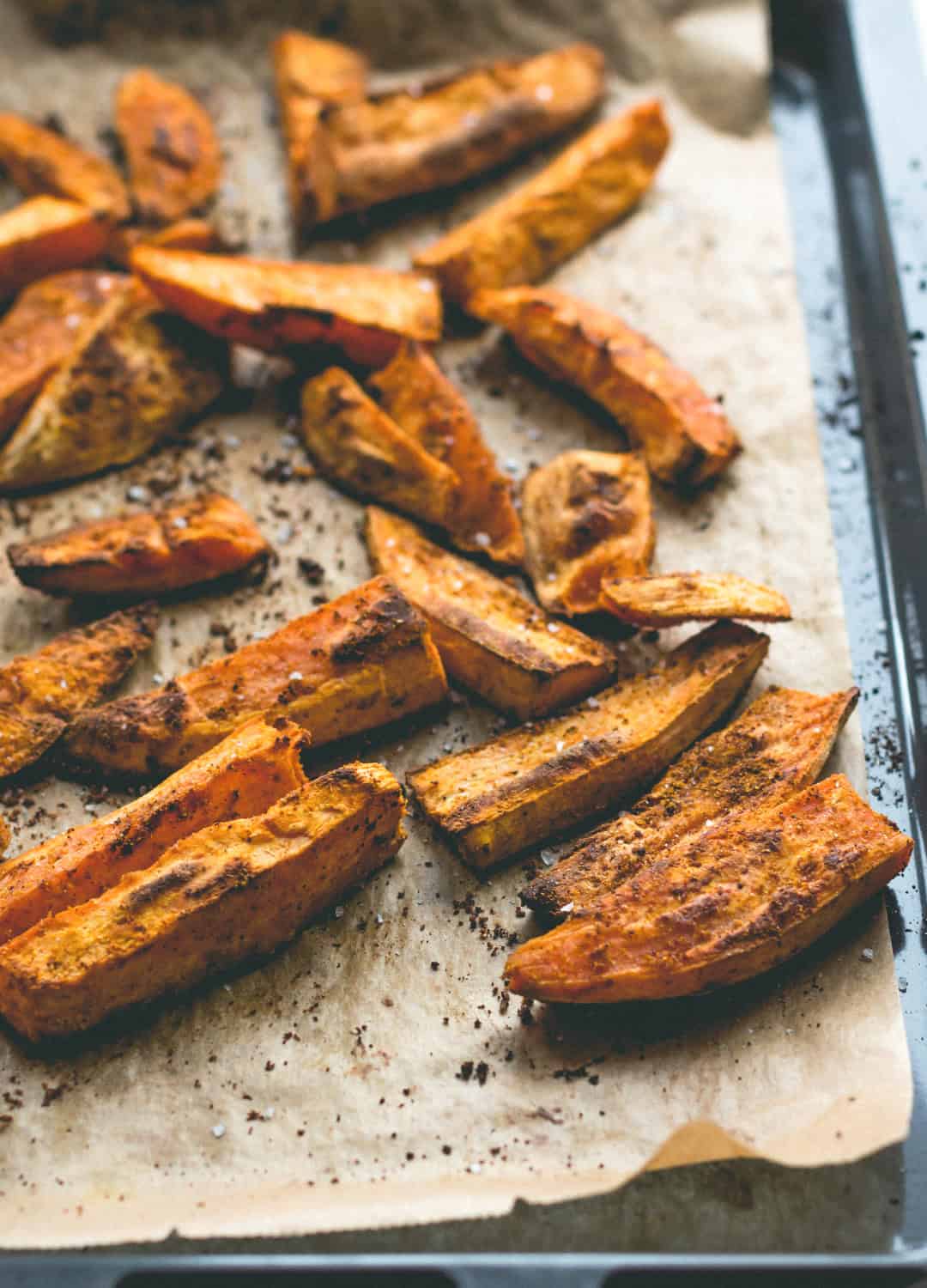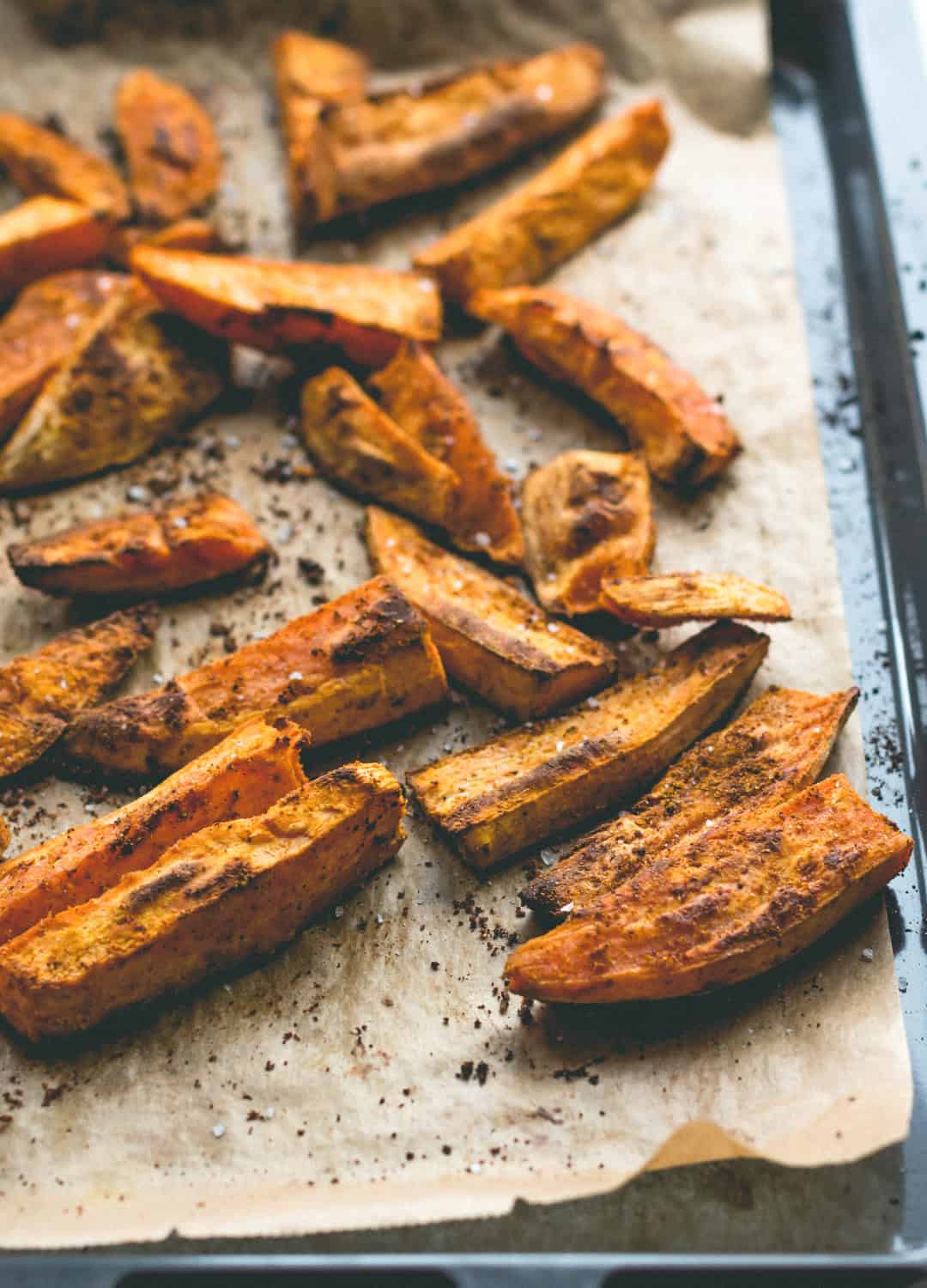 I really want to start planning my meals in advance again and generally think more about what I eat. I also want to roughly start counting calories. I know, I know - you shouldn't do that. But the thing is, I need to have a better understanding of the things I eat. I eat healthily. I don't eat processed food, I don't eat processed sugar, bad oil, sugary drinks, or even table salt. I'm really good at the "just eat healthy food" thing. What I'm really bad at is portion control.
Calories are energy and when I'm sitting at my computer all day, I probably don't need that giant bowl of chocolate oatmeal with a big spoonful of almond butter followed by two slices of bread with hummus for snack, a big lunch, more snacks, and a huge late dinner followed by dates with homemade chocolate. I'm guessing I end up eating much more than I need on days when I don't work out or even more much for that matter. When I get an understanding of how many calories the foods I eat have, I'll stop writing it all down and relax a little but for now, I need to be strict.
I'm about 95% positive I suffer from binge eating. I tend to snack 24/7 and even when the food I eat is healthy, calories are still calories. I eat even when I physically feel and know I'm full. It's probably emotional eating and I'd love to write more about all this in a future post. Maybe when I come out of the other side, I can share with you how I did it and all my ups and downs. I'd also love to share with you my weight loss journey. I've wanted to share it for so long but honestly, I just don't feel like I made it yet. I still struggle with so many things and I just can't share my journey when I'm still far from the finish line. As hard as it is to admit it, I've gained weight in the past few months and I'm not happy about it. It doesn't help that I already dislike my body and now with the additional kilos, it's even harder to keep a positive mind and look at yourself with love. Ahh the journey to self-love, that's one rocky path. Just when you think you made it, you stumble over a big-ass rock.
I love the My Plate app (no, this is not sponsored) for tracking my calorie intake. It also tracks your exercise and water intake which is cool. If you have any other similar apps you like, please recommend them to me!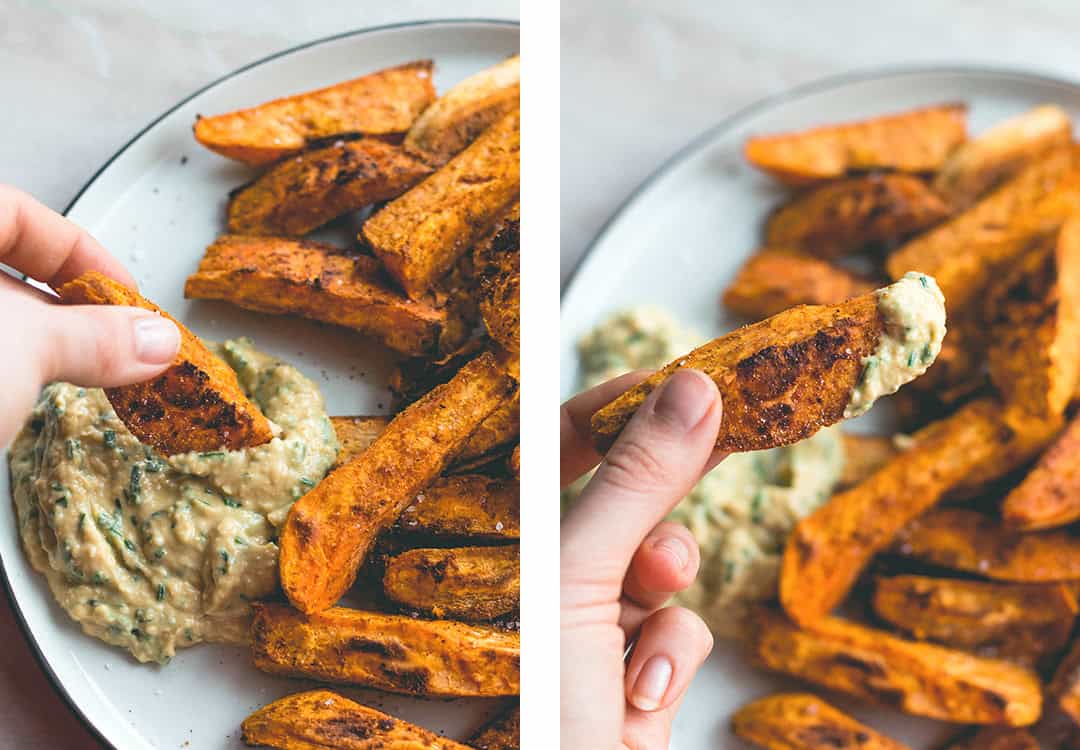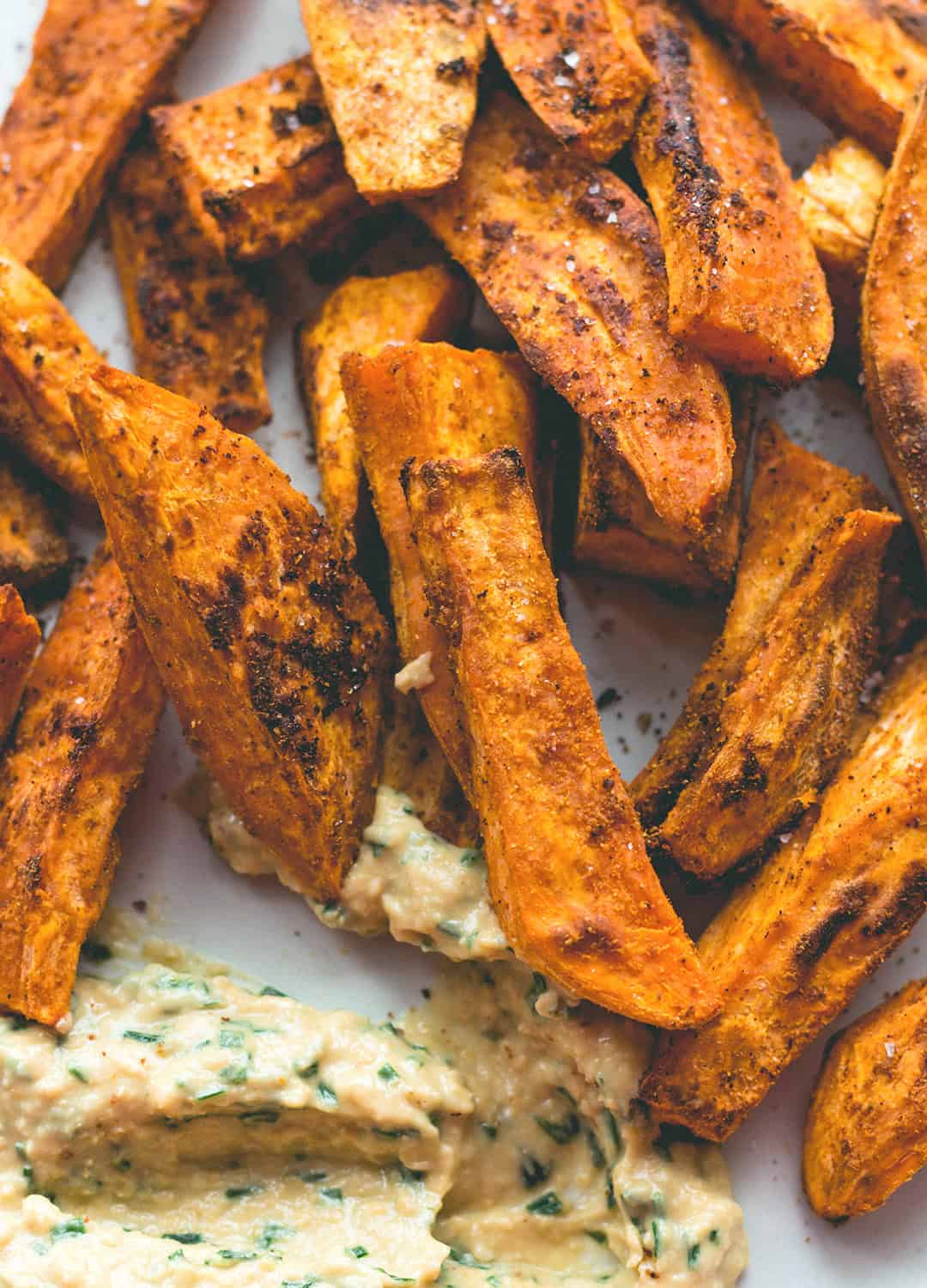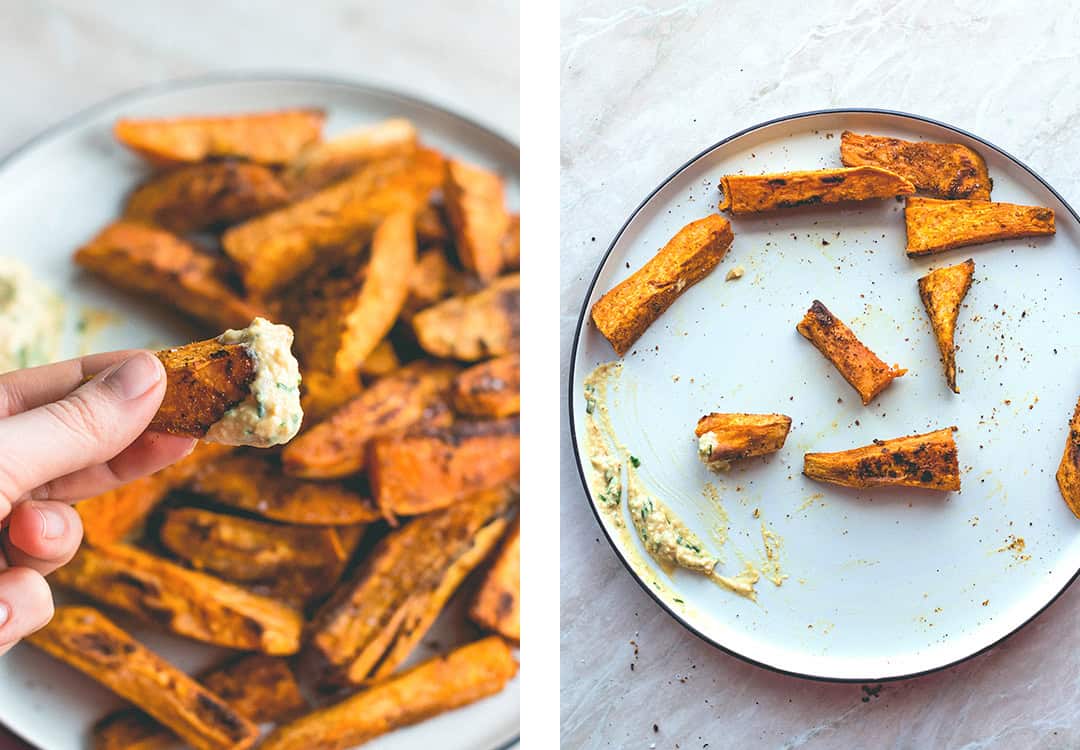 Print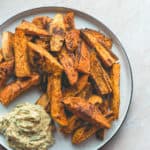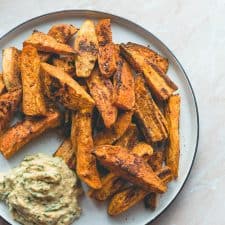 Tandoori Masala Sweet Potato Wedges
Author:

Yield:

2

-3

1

x

Category:

Side
---
2

medium sweet potatoes (mine were quite big but there are no perfect measurements here, if they're really big, just add more seasoning)

½ tsp

onion powder

½ tsp

garlic powder

2 tsp

tandoori masala

½ tsp

smoked paprika (optional)
sea salt, pepper to taste

2 tsp

melted coconut oil
---
Instructions
Preheat the oven to 200°C (392°F).
Peel the sweet potatoes if you want, cut them into wedges (thick fries, basically) and season with all the seasonings. Toss to combine, add the coconut oil, toss again to coat.
Roast in the oven for 30 minutes, toss and then roast for 15-20 more minutes until tender.
Serve alone with hummus, guacamole. or as a side dish.
Store in the fridge for up to 4 days.
---