Raw buckwheat porridge has officially become my new obsession. I've tried so many different flavors it's not even funny (though to be honest, a lot of them are chocolate-themed because who doesn't add chocolate to everything, right?!). Last month, I posted my first ever buckwheat porridge recipe on the blog:  Raw Blackberry Orange Buckwheat Porridge and believe me, there's much more where that came from. I don't want to keep posting only breakfast recipes so you don't get bored of them but breakfast bowls are honestly my favorite recipes to make and if I could eat breakfast food all day every day I would. (Who says I can't though, right?) Whether it's regular oatmeal, raw porridge, porridge made with amaranth, buckwheat, quinoa, or creamy smoothie bowls, I always have many ideas for new ones and I never get enough. Don't get me wrong, I do love my salads but nothing beats a sweet delicious breakfast!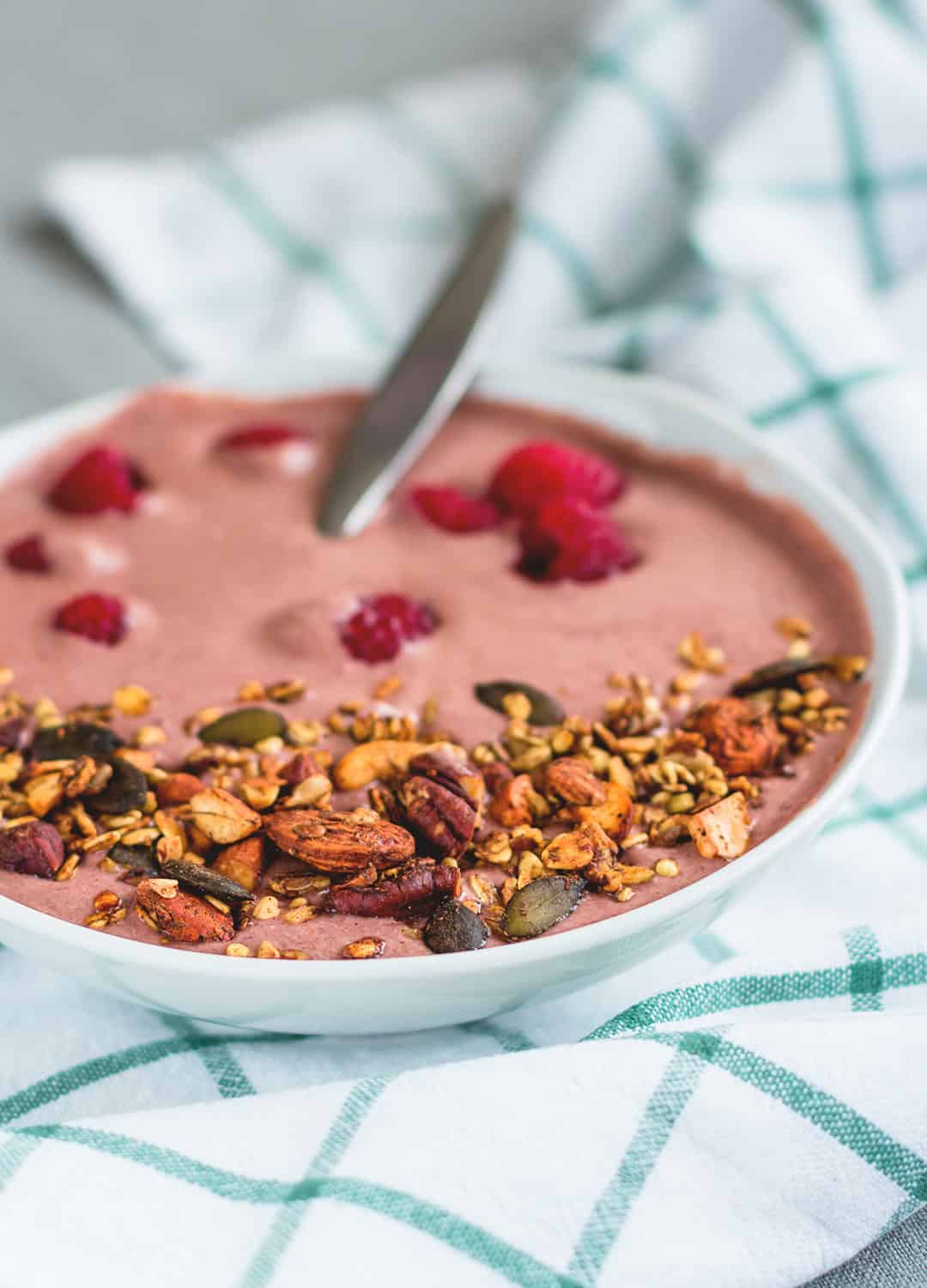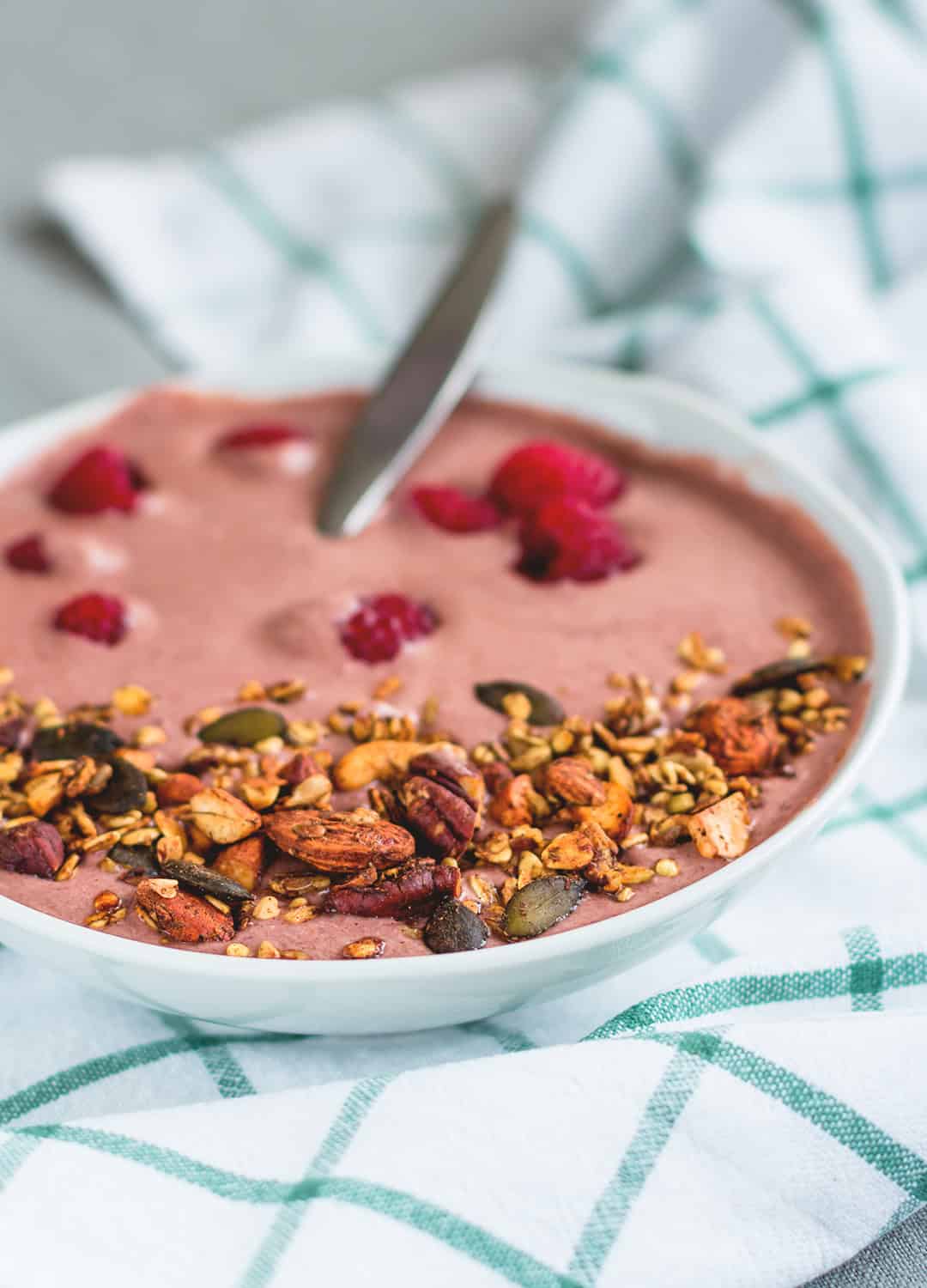 What makes raw buckwheat porridge so special? Well, there's the benefit of soaking the buckwheat as it gets rid of enzyme inhibitors, which helps you to digest the buckwheat better and absorb more nutrients. And then there's also the fact that it's creamy, completely raw, it kind of tastes like porridge but also like a smoothie without it being extremely cold as smoothies usually are when you blend up frozen fruit. That's what I love about buckwheat porridge. You can make it super fruity but as long as there isn't like twice the amount of frozen fruit as there is buckwheat, it's not going to be freezing. That is a big plus for me! The reason I choose oatmeal over smoothies in the winter is that I'm always freezing for two hours after I finish a smoothie bowl. (first world problems) And with a big bowl of creamy buckwheat porridge, I can have a bit of both. Winning!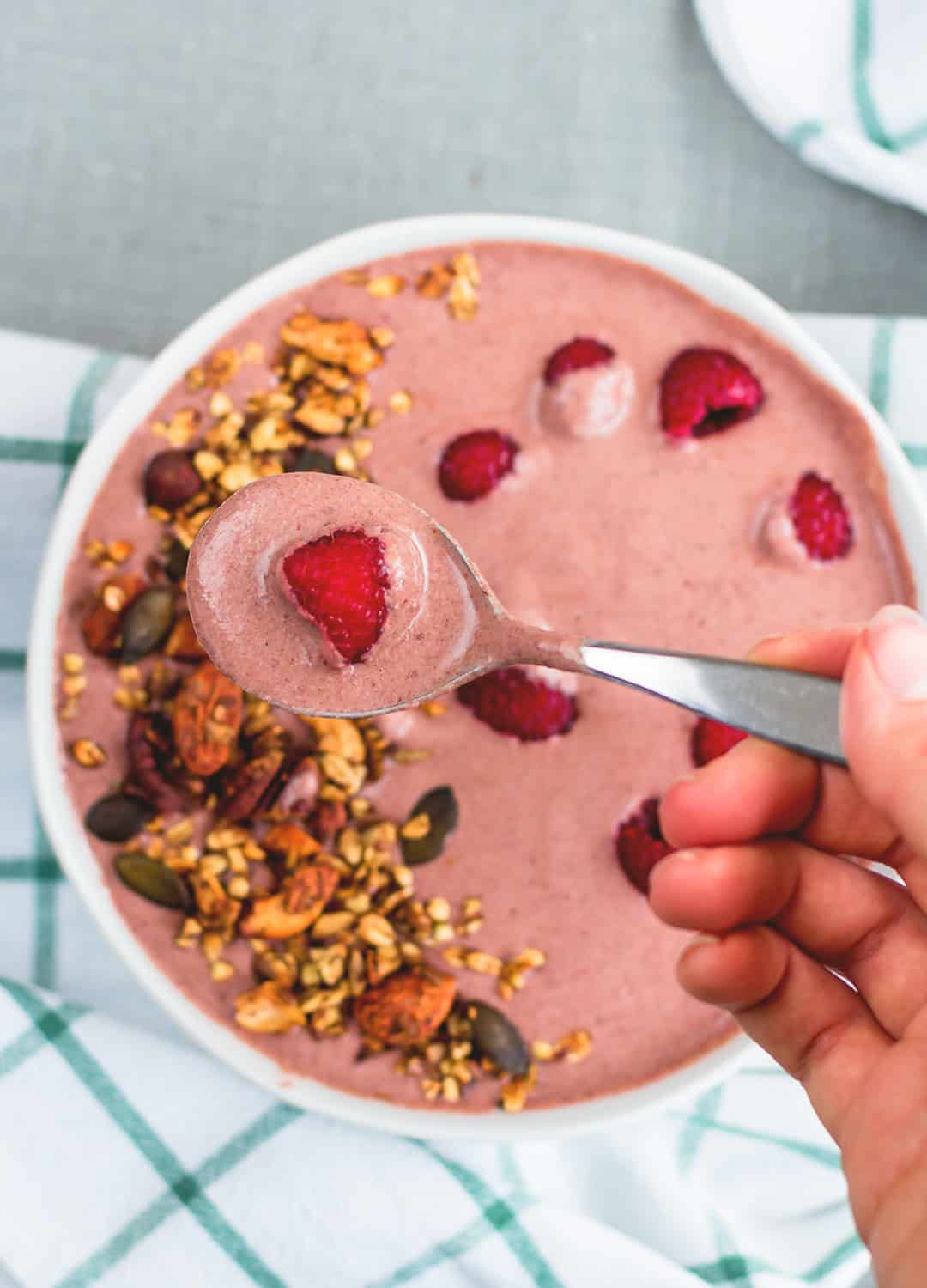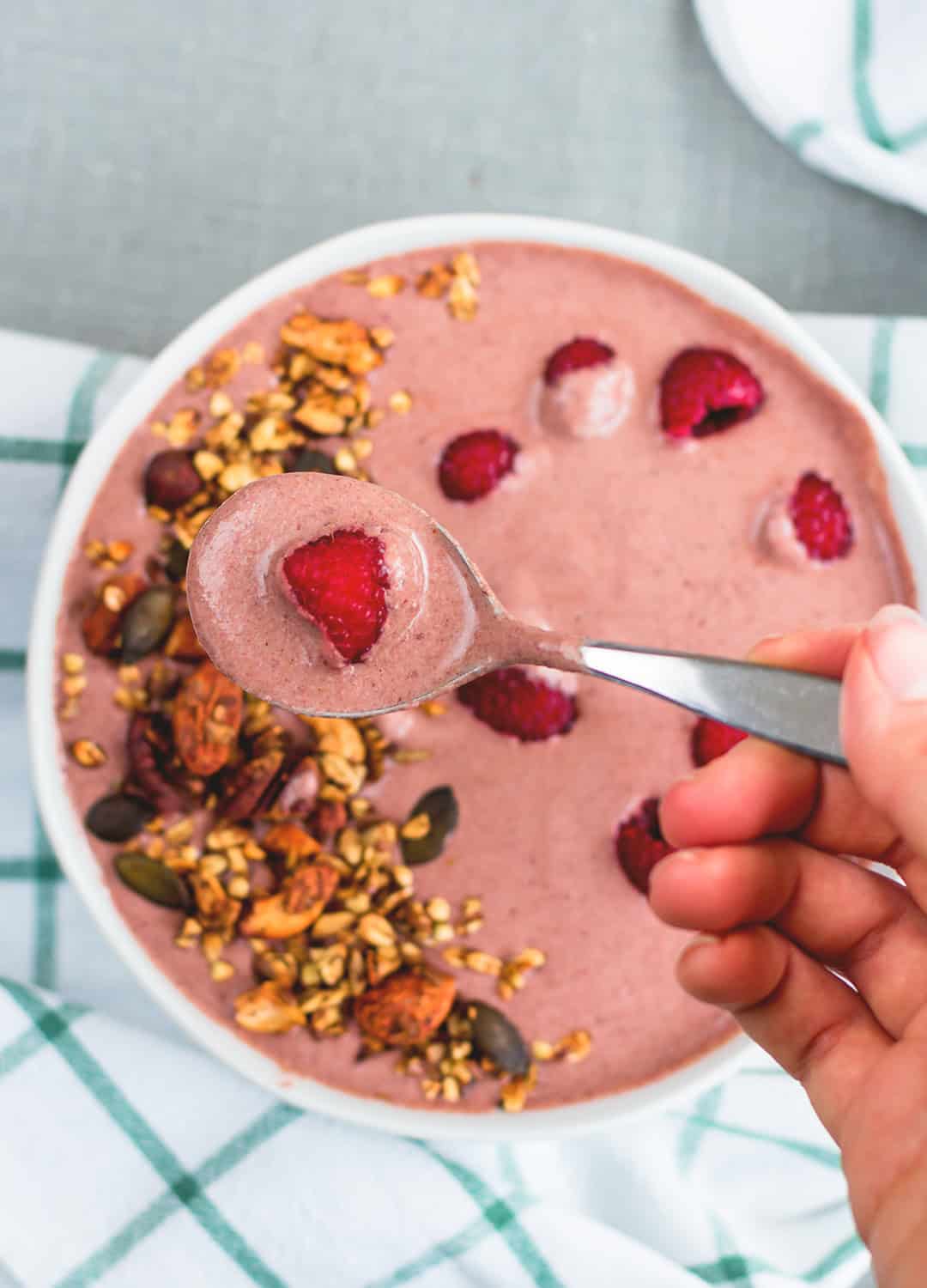 I already have another buckwheat porridge recipe coming either next week or the week after that and I'd be lying if I said I'm not tempted to share even more similar recipes!
It's always seemed crazy to me that some people don't ever eat breakfast. I mean, each their own but how isn't breakfast your favorite meal of the day??? I get the whole "I'm not a sweets person"(and I have deep respect for those people because I can't stop eating desserts to save my life) but breakfast doesn't always have to be sweet. I know a lot of people who say they just can't swallow anything in the morning and I don't think I'll be ever able to understand that. I quite literally live for breakfast. Do you also sometimes find it hard to fall asleep because you can't stop deciding what you'll have for breakfast the next morning? No? Only me? Please tell me I'm not the only one. I know I'm not.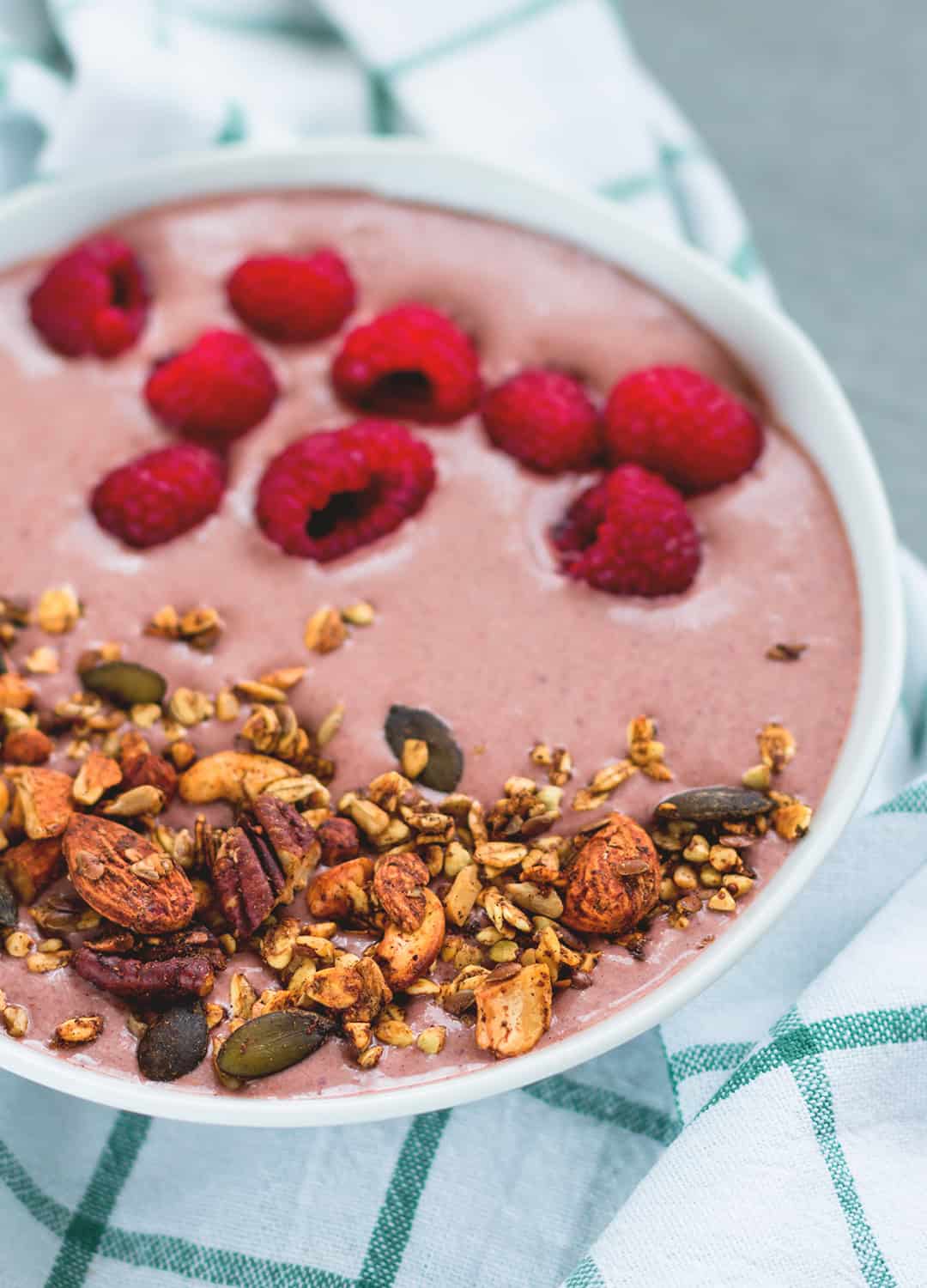 Speaking of upcoming posts, see that granola on top of that tasty porridge? Yep, it's a delicious batch of simple gluten-free that's coming to the blog in the following weeks. You're gonna love it, it's incredibly simple and really tasty. I always enjoy making granola because it's essentially just throwing stuff in a bowl and mixing it with a spoon. So easy.
Anyways, enough about granola, I'm gonna let you read the recipe in peace now. If you make it, don't forget to take a picture and tag me in it, I'd love to see how you liked it! :)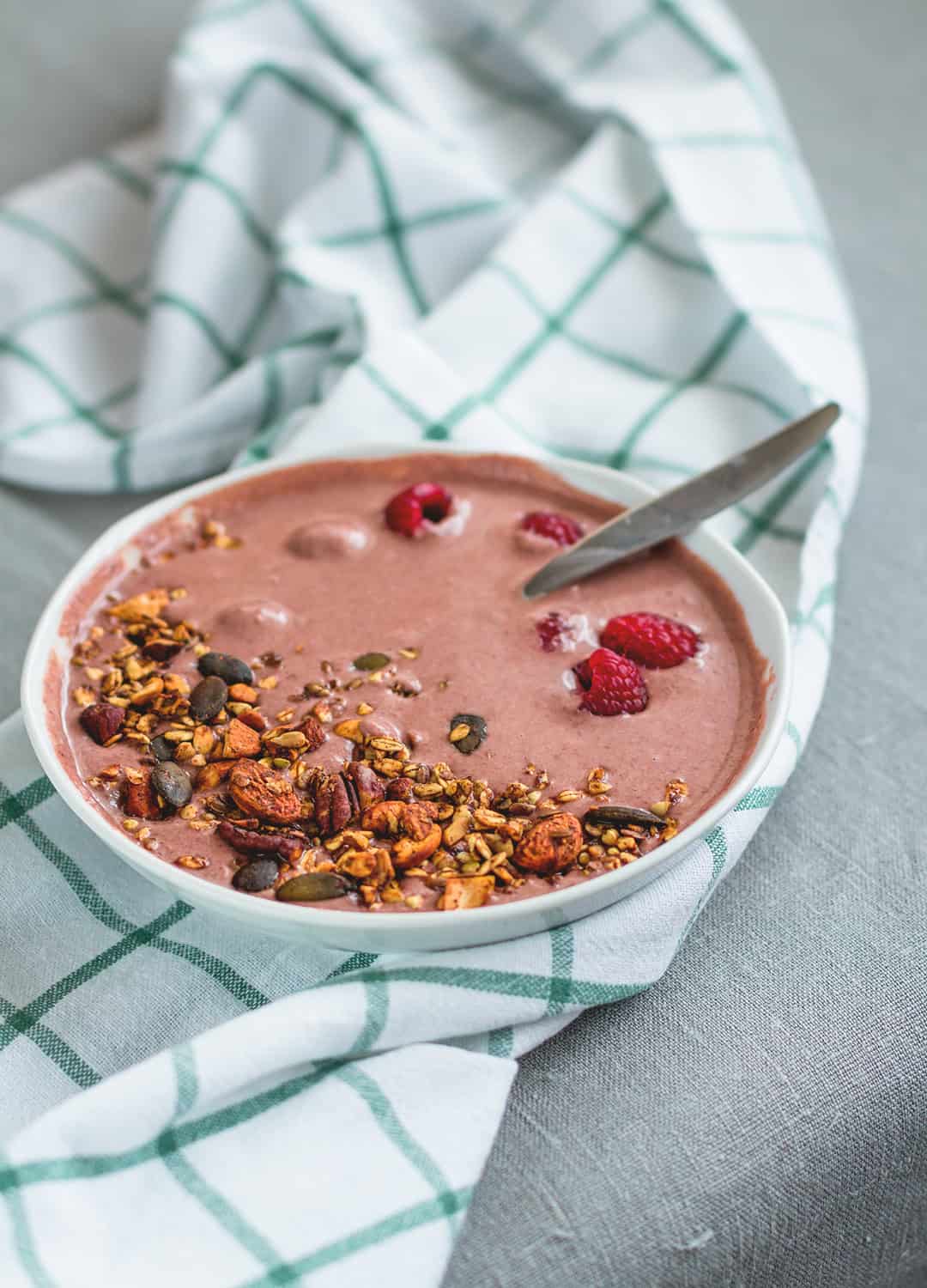 Print
📖 Recipe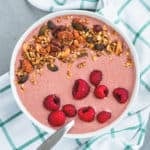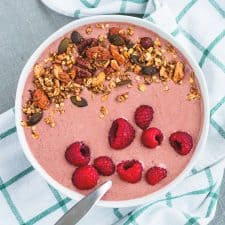 Raw Sour Cherry Chocolate Buckwheat Porridge
Author:

The Healthful Ideas

Prep Time:

10 mins

Cook Time:

1 min

Total Time:

11 mins

Yield:

2

1

x

Category:

Breakfast
---
1 cup

buckwheat (soaked overnight or at least

4

hours)

1 tsp

lemon juice

1 ½ cup

sour cherries (frozen and pitted)

3 tbsp

cacao powder

2 tbsp

maple syrup

1

-

2

tablespoon almond butter

½ tsp

cinnamon
---
Instructions
Rinse the buckwheat, place into a medium bowl and cover with water (about 1-2cm). Add the lemon juice and stir. Cover with a cloth and let soak overnight at room temperature.
In the morning, drain and rinse well the buckwheat and add to the blender along with the rest of the ingredients. Blend on high until smooth and creamy.
Serve immediately with berries, cacao nibs, nut butter, or other favorite toppings.
---