Hey there, long time no see! I had so much fun in Toronto you guys. I'm always bad at uploading when I'm traveling, I don't know why. But I'm back and I have a lot to tell you!
Well, first off, you know I went to Toronto to go to Justin's concert and I gotta say it was amazing! It was such a great show, I'm glad I went. I actually have tickets for his concert in Prague this November and I can't wait! (because apparently one isn't enough for me)
And then there's the working holiday visa I applied for. I got a response from the embassy while i was in Toronto that it got approved which means I can move to Canada and work there for a whole year!! I have a year from now to get there and then I can stay a year in any Canadian city I want, though I'll probably choose Toronto. I still don't know when I'll move out there but it probably isn't going to be sooner than the beginning of next year because I just got a job here in Prague at Raph Lauren which I want to keep for a bit.
And last but not least, there's the ebook I created and posted a week ago! Right now, I'm actually in a process of redesigning it (the front cover and a few things inside) but you can still check out the first version HERE if you want. So many exciting news, right?! Well, at least for me they are!
So many exciting news, right?! Well, at least for me they are! I'm actually also planning to start a Youtube channel so that you can visually see how to make each recipe which is gonna be so much fun!
Now that we got all the news out of the way, let's get to the recipe!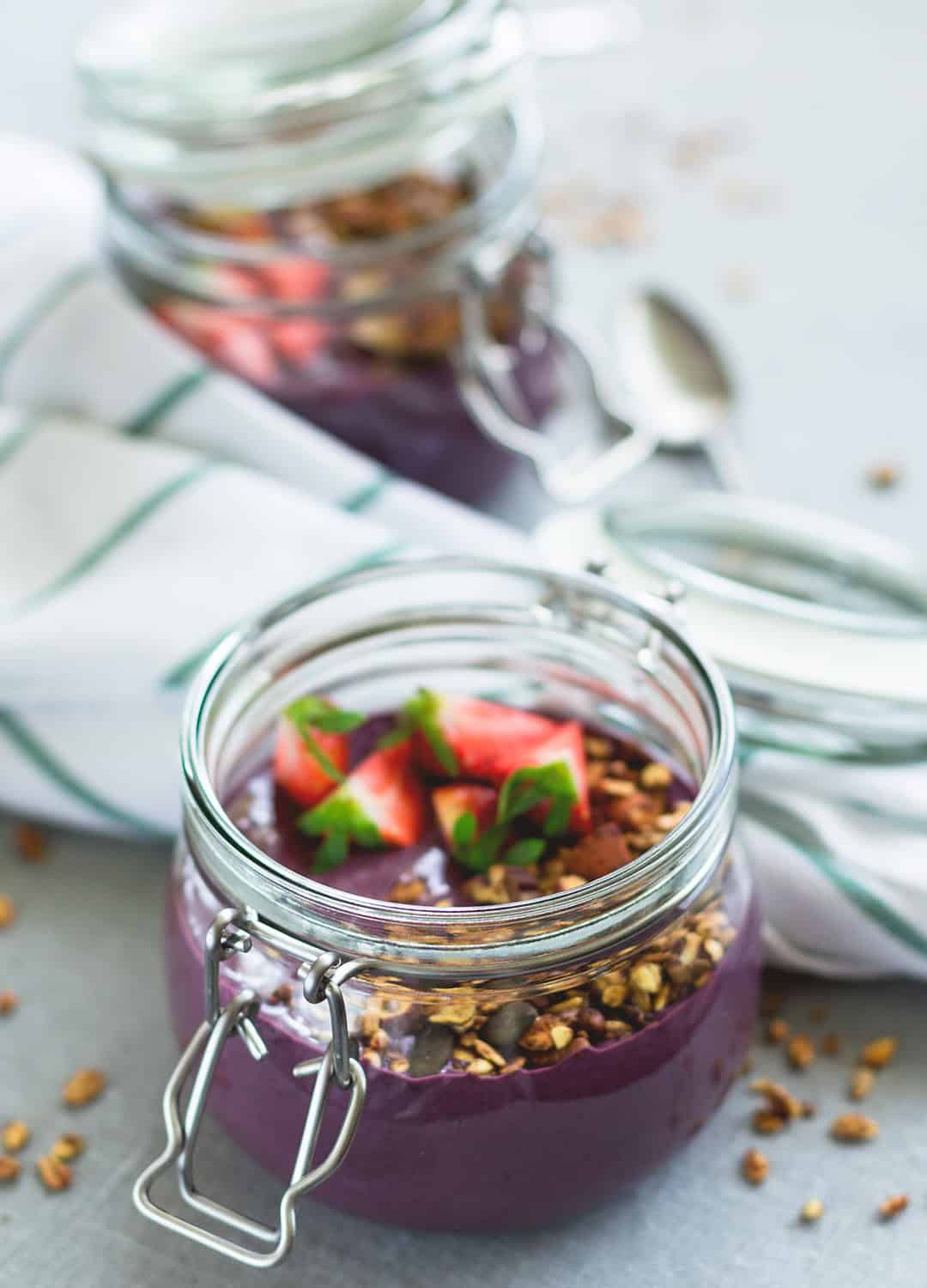 The pictures speak for themselves, don't you think? I'm really happy how these turned out by the way. Don't they make you want to dig right in? I know I want to.
Raw buckwheat porridge has become a staple for me. I don't know when exactly I started obsessing over soaked buckwheat but I do know that I don't want to ever stop making it and creating new flavors. There are so many options. This one has maqui berry powder and cacao powder which is a match made in heaven. You definitely have to try this one, it's out of this world! If you've never tried any of the recipes I post, this is the one to start with. Well, I say that about a lot of my recipes but this one is seriously good. I love how creamy raw buckwheat porridge is. I appreciate that it's not hot like regular oatmeal, which is great for the summer months, but it's not too cold either. There is some frozen fruit but not too much that it'd be as cold as a smoothie — which I also appreciate. And if you're anything like me and don't like it when your brain freezes while eating an ice cold smoothie, this is the perfect breakfast for you.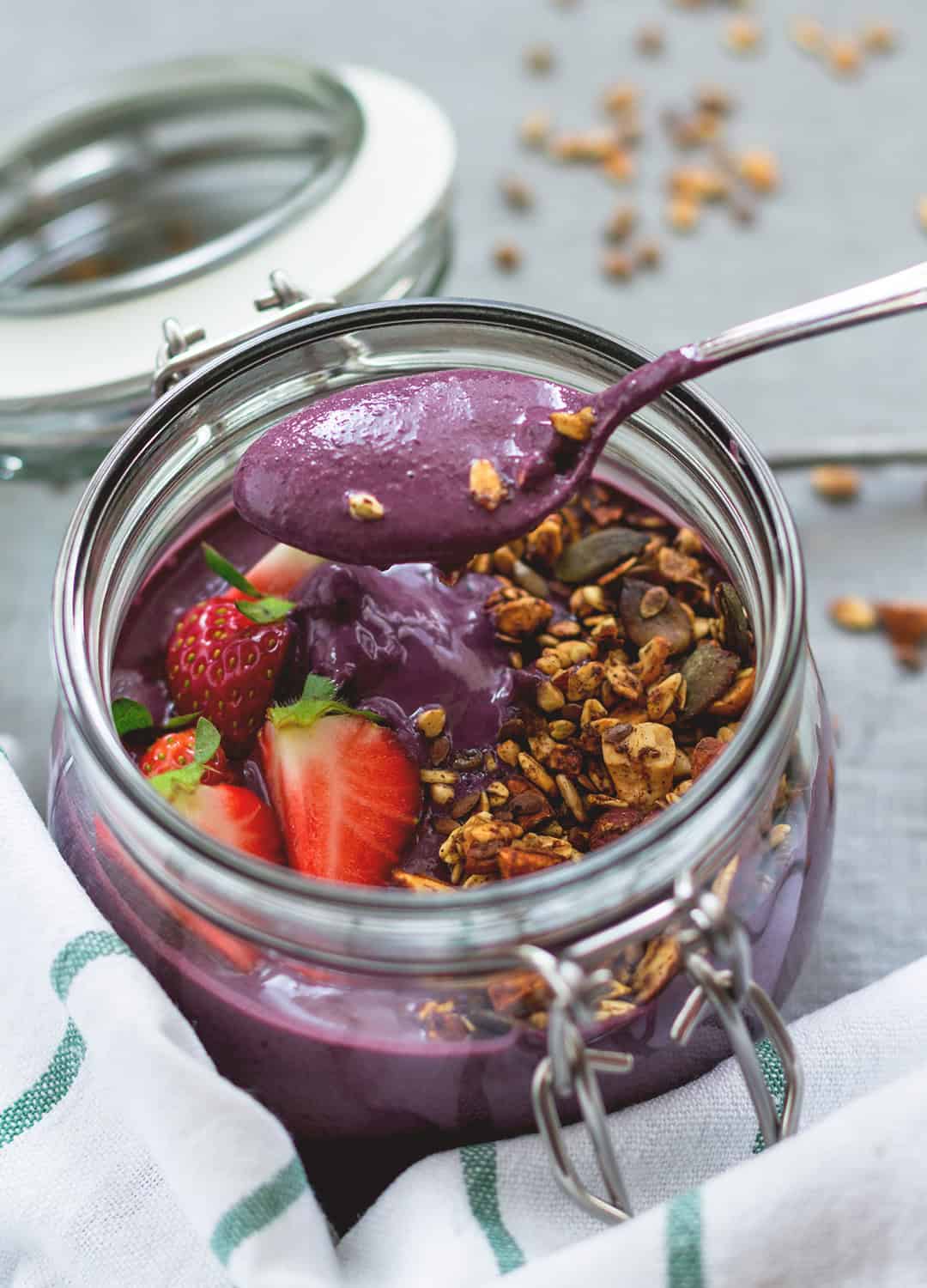 I topped this one with my basic maple banana granola, which I'm going to post on the next week, and some strawberries. You can pick basically any fruit to top this delicious porridge with. Kiwi, orange, any berries, peach, nectarine, or any nuts or seeds.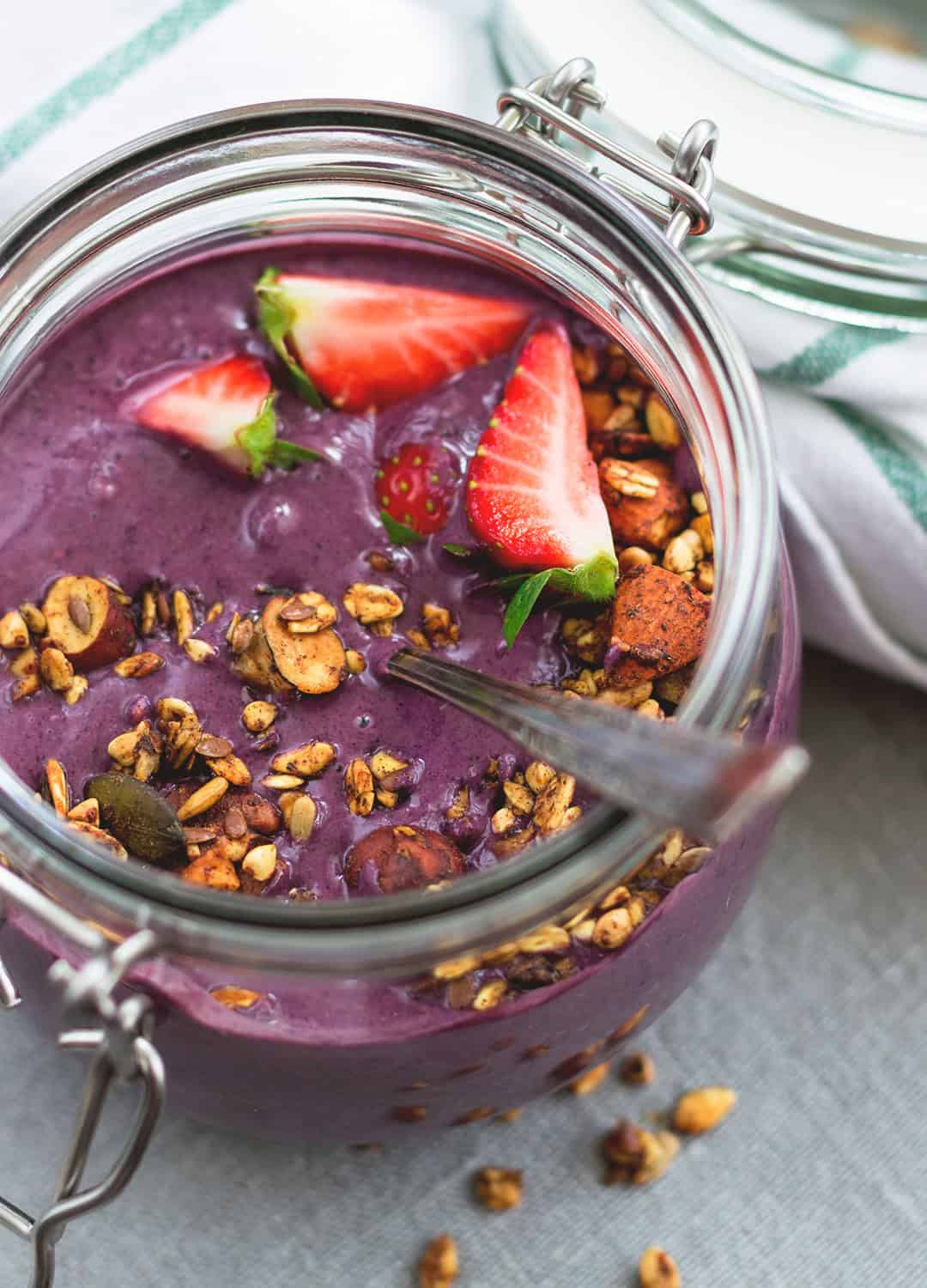 I know I've been sharing a lot of breakfast recipes lately and I promise I'll start developing more main dish recipes soon but I just couldn't not share this one with you. It's too delicious not to! The maqui berry with combination with the raw cacao powder is somethin' else, believe me. I like to mix and match my superfoods so sometimes I add acai instead of maqui berry powder or I add both half and half but maqui tastes a little different than acai. I actually like maqui berry powder more than acai and if you get the chance you should definitely try it. It's full of antioxidants, vitamins, and minerals and it's best to consume it raw as that preserves most nutrients.
I'm gonna stop rambling now and let you read the recipe below. Try it try it try it! ;)

Print
📖 Recipe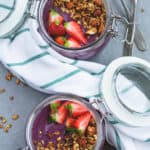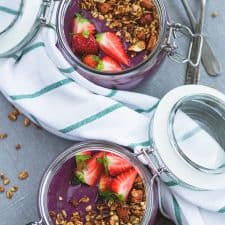 Raw Maqui Berry Buckwheat Porridge
Author:

The Healthful Ideas

Prep Time:

10 mins

Cook Time:

1 min

Total Time:

11 mins

Yield:

2

1

x

Category:

Breakfast
---
1 cup

buckwheat, soaked overnight or for at least 4 hours

1 tsp

lemon juice

1 cup

frozen blueberries

1 cup

plant-based milk (I chose oat milk)

2 tbsp

maqui berry powder

2 tbsp

cacao powder

½ tsp

cinnamon

½ tsp

chlorella (optional)

1

-

2

tablespoon maple syrup (or coconut nectar/sugar to keep it 100% raw)
optional toppings: berries, nut butter, cacao nibs, granola, etc.
---
Instructions
In the evening, rinse the buckwheat and put it in a bowl and cover with water. Add 1 teaspoon of lemon juice and cover with a washcloth and let soak overnight at room temperature.
In the morning, drain and rinse the buckwheat well.
Add everything into a high-speed blender and blend on high until smooth and creamy.
Serve immediately with toppings of choice.
---