Oh hello there, chocolate.
I'm posting these random chocolate bars while probably every single blogger in the world is posting a pumpkin recipe. I don't actually have a single pumpkin recipe on my blog (well apart from this Butternut Squash soup but that's different, right? I mean, it's a squash) and I'm not sorry about that  because here's the thing - I never really cared for pumpkin. Pumpkin pie isn't really a thing here in the Czech Republic so I actually ate my first pumpkin spice flavored food at the age of 20 when I bought a pumpkin spiced muffin at Whole Foods in NY. I gotta admit — it was delicious, but they don't sell pumpkin puree here and I just don't care enough to make it myself.
What I do care about is chocolate. Oh yes. In any form. Raw chocolate bars, chocolate oatmeal, chocolate smoothies, chocolate ice cream, chocolate sauce, chocolate cake — you name it, I want it all. I've always been a chocolate person. When I was a kid and my mom used to order a cake for my birthday, I always wanted the most chocolatey one while all the other kids were into the basic white vanilla cake with fruit on top and they never wanted to eat my chocolate cakes. The joke's on them, though, because that always meant more leftovers for me. HA!
Nowadays, I only seem to hang out with chocolate lovers and they happily devour anything chocolate flavored I bring them and they absolutely LOVED these chocolate orange energy bars! If you're not one of my childhood friends and you happen to be obsessed with chocolate as much as I am, definitely make these! If fact, let's make them together because I'm craving these yet again.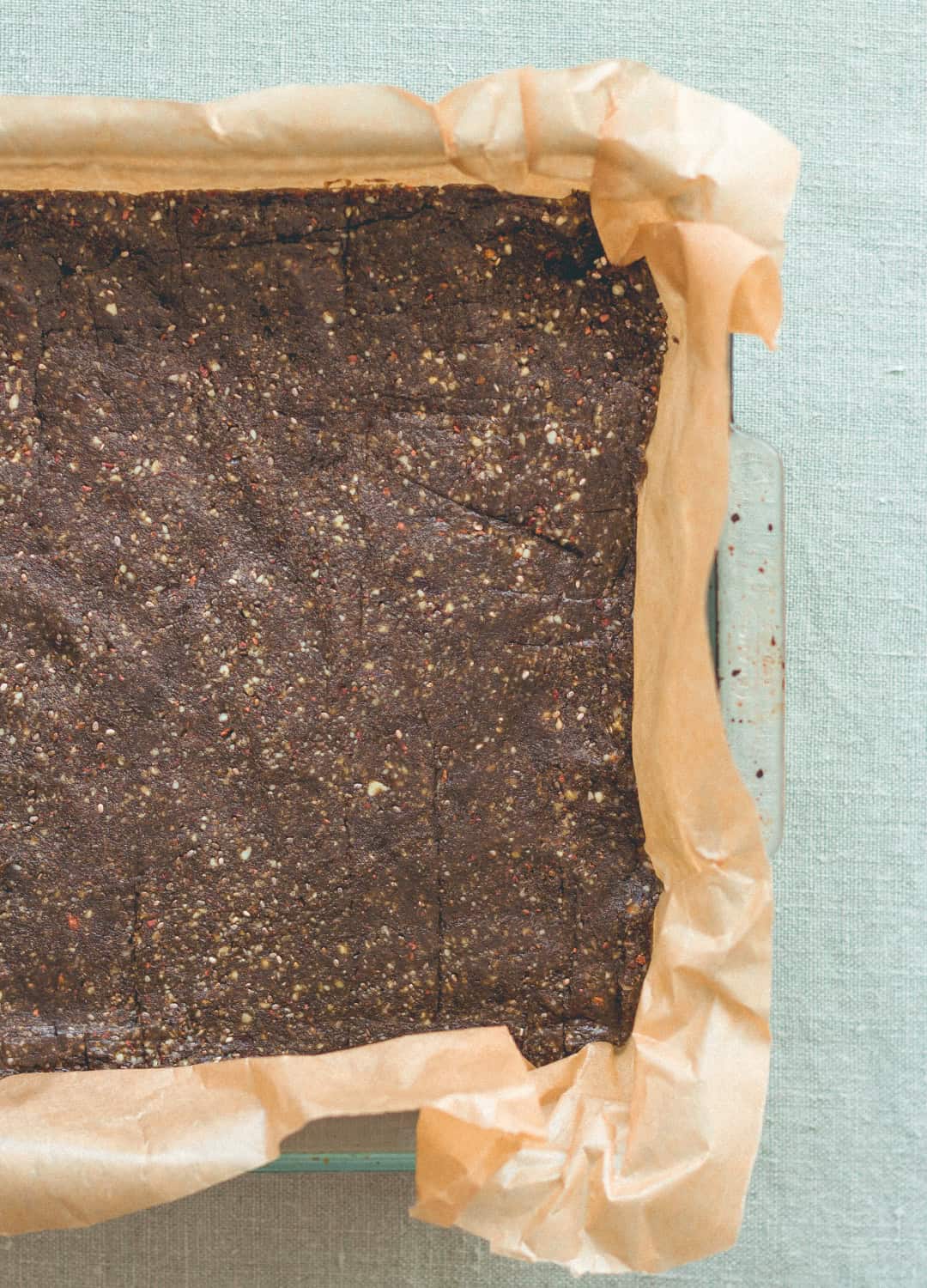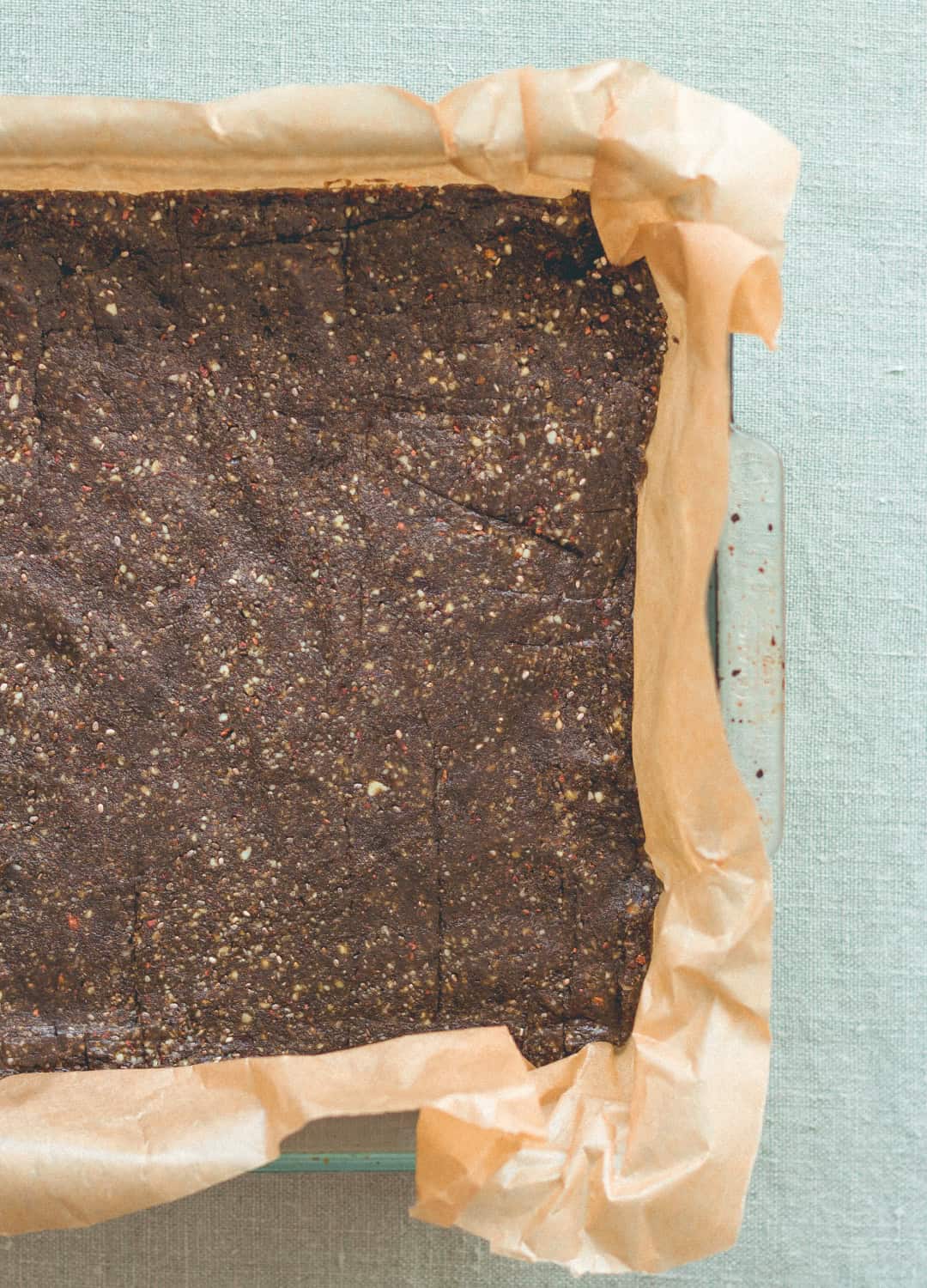 I don't know if you're into personal what's-up-with-my-life kind of posts but today I just gotta share with you some exciting updates.
I just had three much needed days off and today I'm going back to work again for a very long work day which isn't very fun but we're opening a new store so I'm excited to see how it all goes.
On a happier and more fun note, I went to a Justin Bieber concert here in Prague on Saturday!! As you may already know, I already experience Purpose tour in Toronto this spring but this was the first time Justin visited Prague so I couldn't skip it! It was so much fun you guys! I actually had the ''pit'' seats (not really seats because we were all standing) which is basically the best spot to be because it's right in the middle of the stage. I was so close to him, to the music, to everything and it just couldn't be better! He also looked so happy here and in such a good mood which naturally meant I was in a good mood. I dare say the concert here was even better than the one in Toronto because of his energy and mood. SO MUCH FUN.
I don't want to go on a rant here because this is a post about chocolate energy bars, not Justin Bieber buuut.. if you're not a Bieber fan, I totally respect that as long as you respect that I am. I've had so many people look at me weird or even laugh when I told them I like Justin's music. I don't get it. I wouldn't laugh at you if you said you liked Beyonce while I didn't (side note: I love Beyonce) so don't judge me for my taste in music. Let's all be adults and stop judging each other. I'm not gonna get into the tabloids Justin drama where he seems to do something wrong every single day of his life but it's not even that, people are still hung up on him singing Baby and rocking the "Bieber" hair. Like, please grow up, move on. He's changed in all ways possible to the better, he's grown up, I obviously don't know him personally but I believe he's a kind person with a good heart and (this will sound super cheesy but w/e) I couldn't be proud of him. When he smiles, when I see him genuinely laugh, it makes me happy. When I'm one meter away from him and see his eyes tear up because he sees the signs everyone is holding that say "we'll always be here for you" I feel proud that we did something to make him feel the love.
Showing the love is the least I can do because, all jokes aside, his music helped me through a lot and still helps me every day of my life. Whether you like Justin or not, if you listen to music, any at all, you probably know what I'm talking about. Music is powerful and it can change your mood completely and Justin's music happens to always brighten my day. I feel so full of positive energy and pure happiness after the concert, I can't even describe it.
What's my point here? I don't really know, I guess I just wanted to share with you my love for Justin because I don't do that very often nowadays (or, well, ever since I stopped using my Tumblr shh — where are my 2012 Tumblr friends at?!). My love for him won't go away no matter what anyone thinks or says. I'm affirmed of that every time I see him live. I used to actually avoid talking about Justin with others, almost ashamed of liking him. Isn't that just ridiculous? I was afraid they'd judge me for it which is just a total BS.
That's probably the moral of the story — stop caring what people think. Don't ignore your favorite music, hobbies or anything else you like. Embrace it. If it makes you happy, nothing else matters!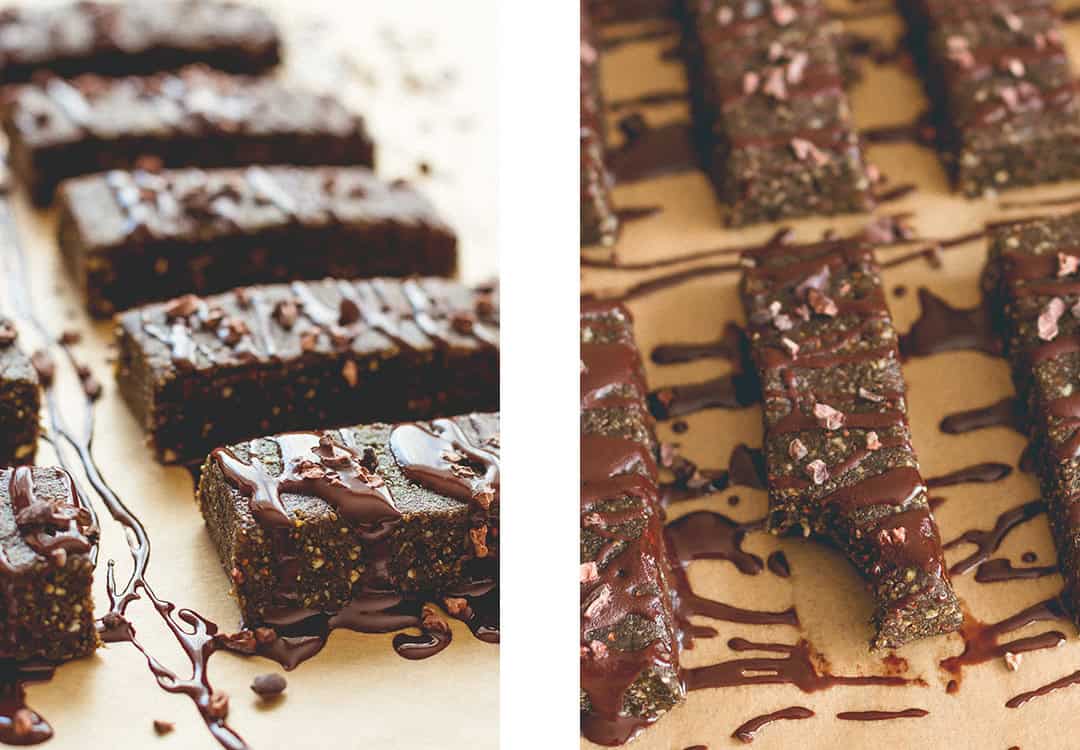 Anywayyyy... I could talk about Justin probably all day but let's get back to these energy bars.
5 reasons why you need these raw chocolate orange energy bars in your life:
because everyone needs chocolate in their life
because these aren't just delicious, they're also nutritious (there's spirulina hidden inside but shhh)
spirulina is really high in protein and so are the nuts in these energy bars so they are a great post workout snack
these are the perfect snack to pack to work, I mean, the title says it all — energy bars
and lastly, because you just have to try these. The orange-chocolate-date-nut combo is out-of-this-world delicious!
Okay, that's enough talking for today, I'm going to let you read the recipe now. Hope you love it! :)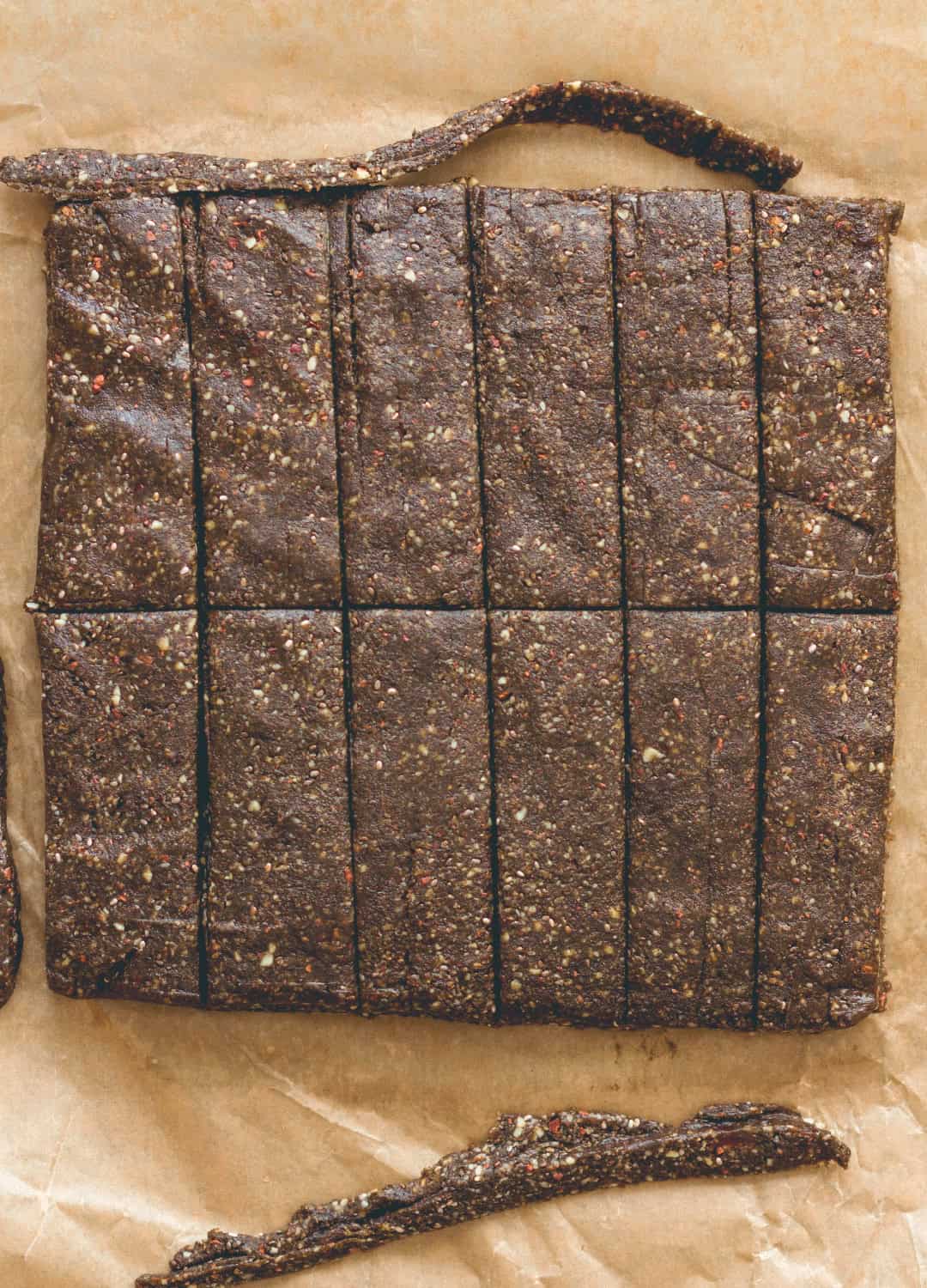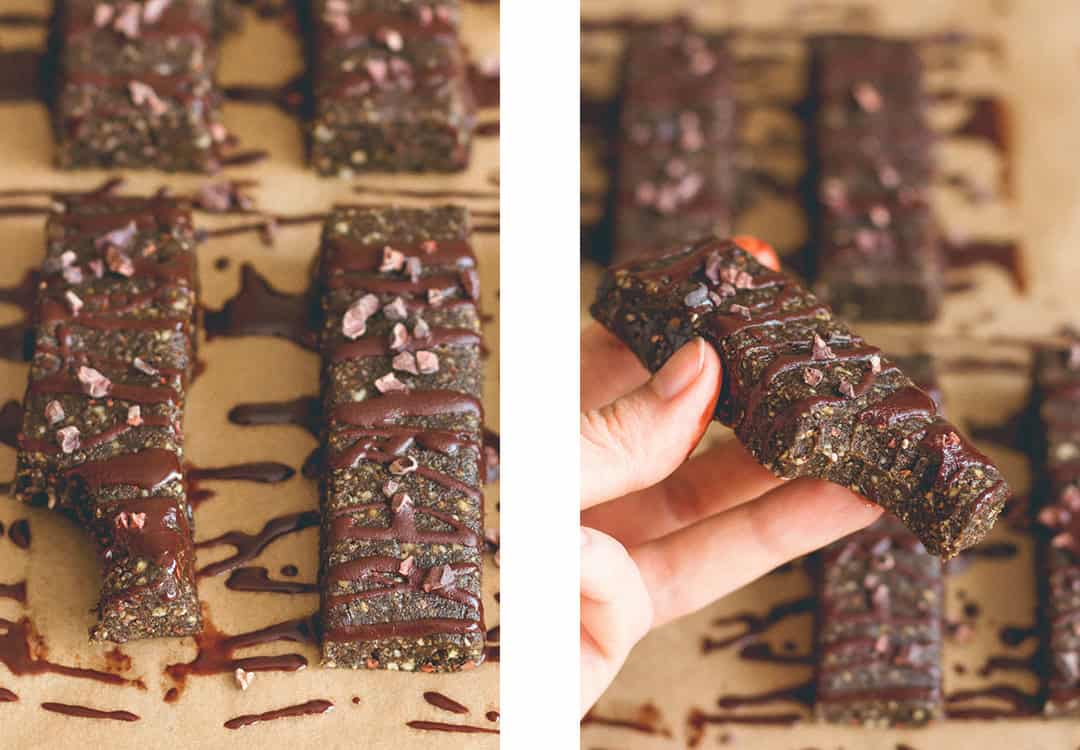 Print
📖 Recipe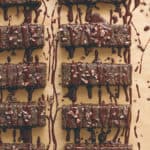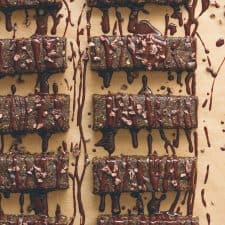 Raw Chocolate Orange Energy Bars
---
CHOCOLATE BARS:
1 cup

cashews

½ cup

almonds

¼ cup

shredded coconut

¼ cup

raw cacao powder

¼ cup

cacao nibs (+ more for sprinkling)

2 tbsp

chia seeds

1 tbsp

spirulina

¼ tsp

sea salt

20

Medjool dates, pitted

1 tsp

orange zest

4

-

5

drops lemon essential oil (optional)
optional add-ins: hemp seeds, other nuts or seeds, coconut oil, cacao butter, chlorella, maca, lucuma, mesquite or any other superfood powders
CHOCOLATE SAUCE (see notes):
2 tbsp

coconut oil

2 tbsp

maple syrup
pinch sea salt

3 tbsp

cacao powder
dash cinnamon (optional)
---
Instructions
Pulse the cashews and almonds in a food processor a few times to break them up into small pieces.
Add the shredded coconut, cacao powder, cacao nibs, chia seeds, spirulina, and sea salt and pulse to combine.
Add the dates, orange zest, and lemon essential oil and process until all the dates are processed and the mixture forms a sticky dough.
Line a square baking pan with parchment paper and press the dough evenly into it using either wetted hands or a spatula.
Place into the freezer to set for 30-60 minutes.
Take it out of the freezer and remove the dough from the pan. Cut into 12 bars. You can cut off the sides of the dough to make the bars look pretty and even.
Lay them on a baking paper and drizzle with the chocolate sauce and sprinkle with cacao nibs.
Place them into the freezer or fridge to set.
Store in an airtight container in the fridge for 1-2 weeks or in the freezer for up to 1 month.
---
Notes
To make the chocolate sauce: melt the coconut oil in a small pan over very low heat, then add the rest of the ingredients and mix with a spoon until smooth.