Just when you thought I was going to post a refreshing summer smoothie, I come out with yet another oatmeal recipe. Hazelnut oatmeal is my new obsession and it will be yours too when you try it, especially with the caramelized pistachios.
In case you're new here and you don't know about my oatmeal obsession yet, here is a post that speaks for itself - 21 Oatmeal Recipes You Need to Try. Those are all recipes I shared on my blog. I can't believe I've shared so many considering the fact that I tend to eat the same version every single day lol. My favorite version is oats, blueberries, cherries, acai, cacao, chia, cinnamon, ginger, pumpkin spice, a few drops of Luo Han Guo for sweetness, and I sometimes add 1-2 drops of lemon essential oil. I know, the weirdest combination of flavors but I swear it works!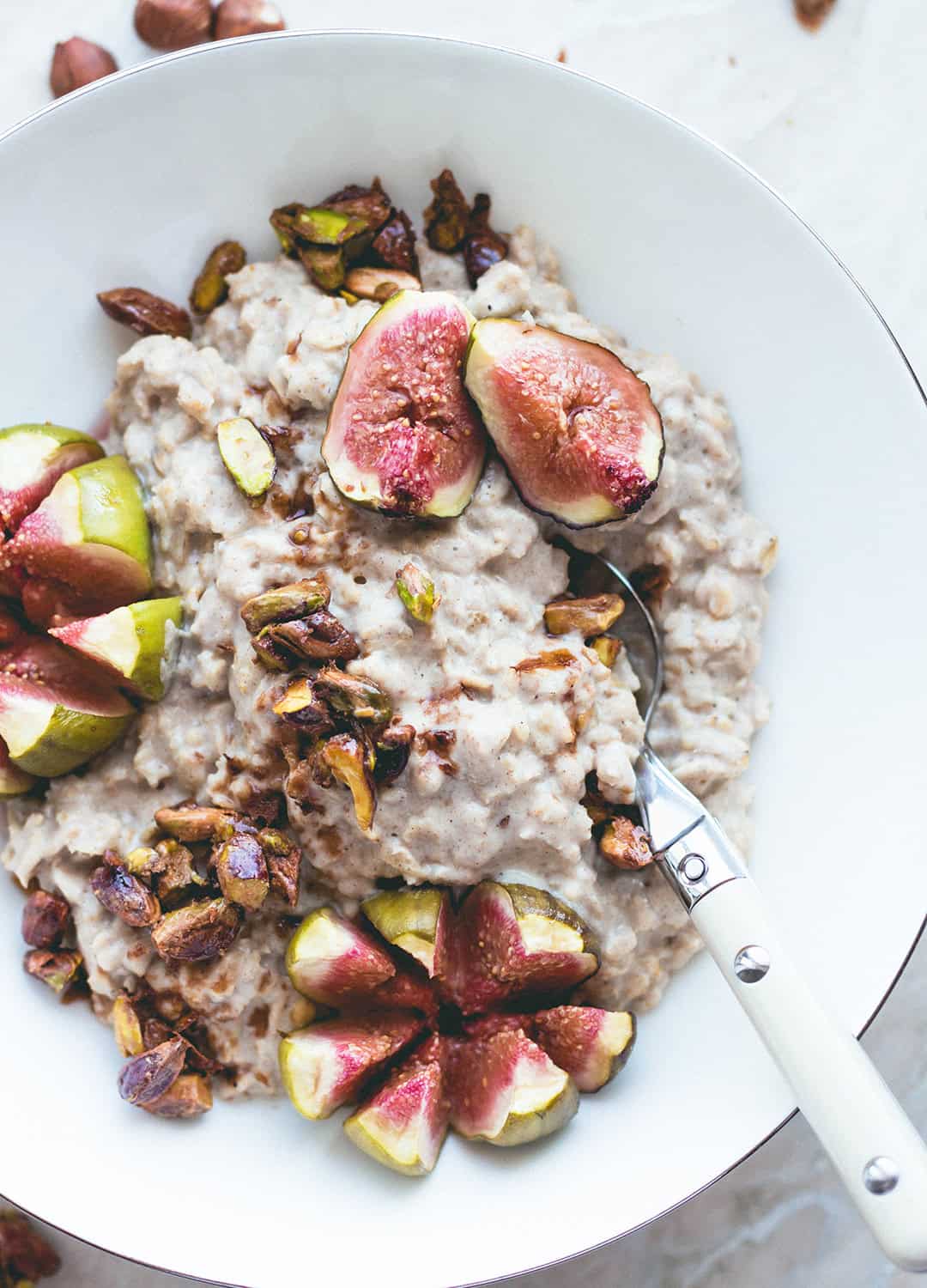 Figs are so amazing. If you haven't tried figs yet, you really need to get on that. I know I topped the oatmeal with the whole figs with the skin on but I don't actually eat the skin. I know so many people throw chopped figs into salads but when I don't know for sure if the figs are organic, I don't eat the skin, it just seems weird to me. Just like it seems weird to me to eat the greens on strawberries you normally chop off. Yep, those are edible! Pro tip: If you have some organic strawberries lying around and the greens still look good, throw them whole into a blender when making a smoothie.
I love the figs with the caramelized pistachios in this recipe. If you want to save time, you can totally just chop them and throw them on the oatmeal without roasting them - still delicious. It would also be great to make your own hazelnut milk. I definitely plan on posting the recipe for that in the future. Making your own nut milk is so much fun. I actually don't have a big blender now so I can't make it but once I buy one, I'll definitely share my take on hazelnut milk.
Anyways, I hope you're having an amazing day and I'll see you next week. ;)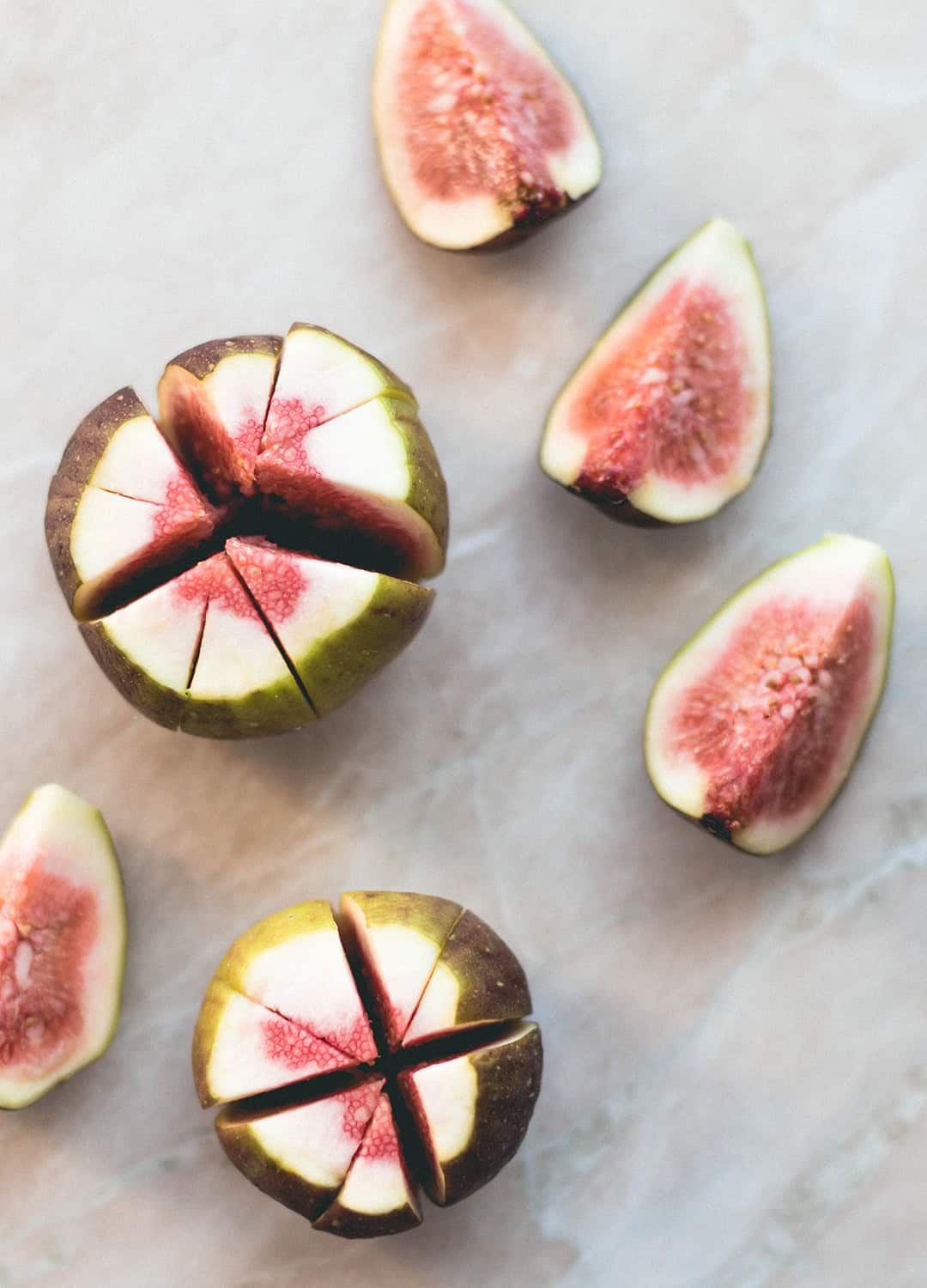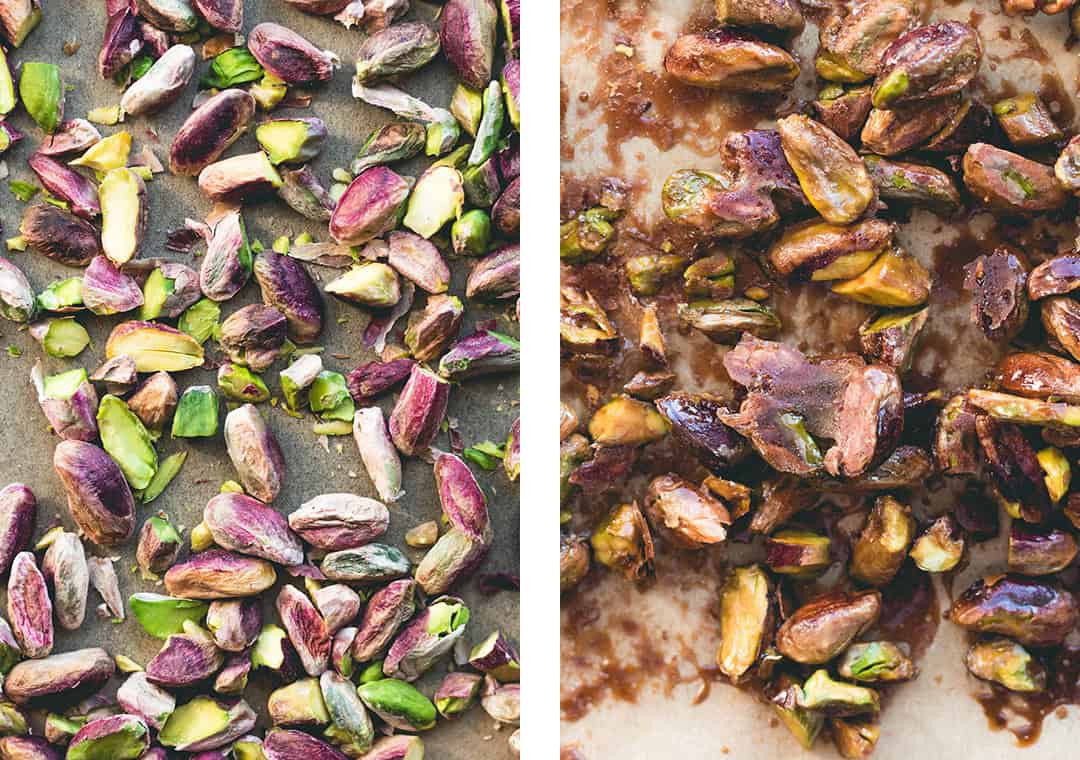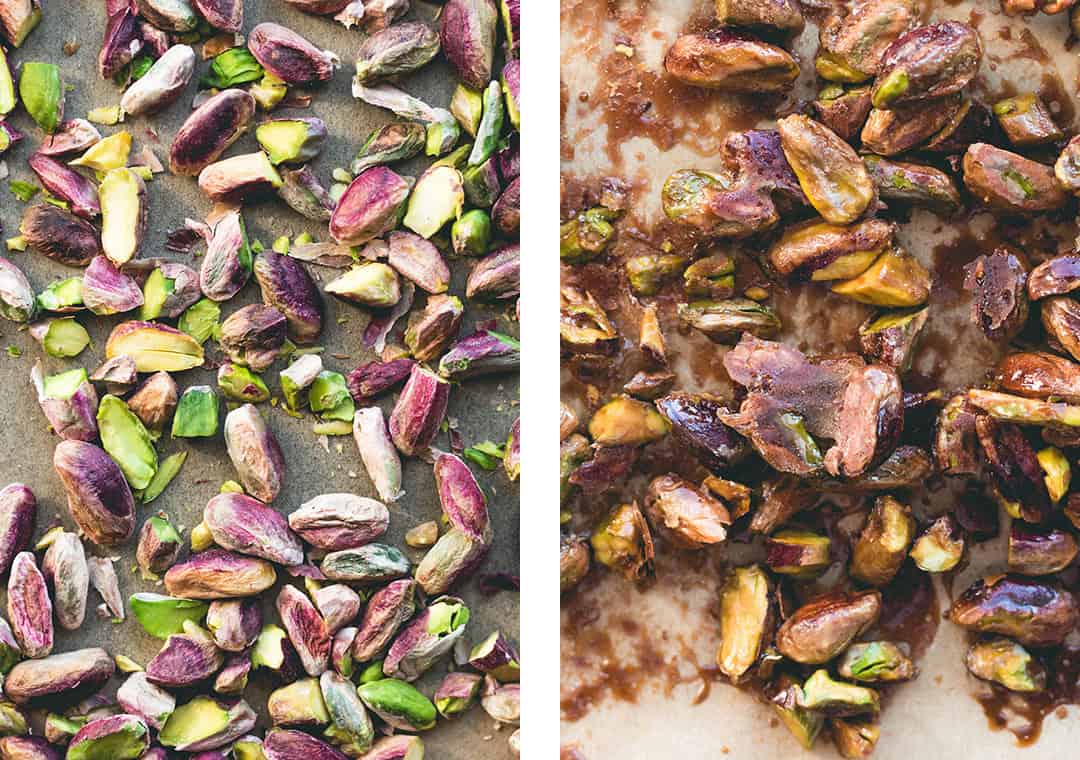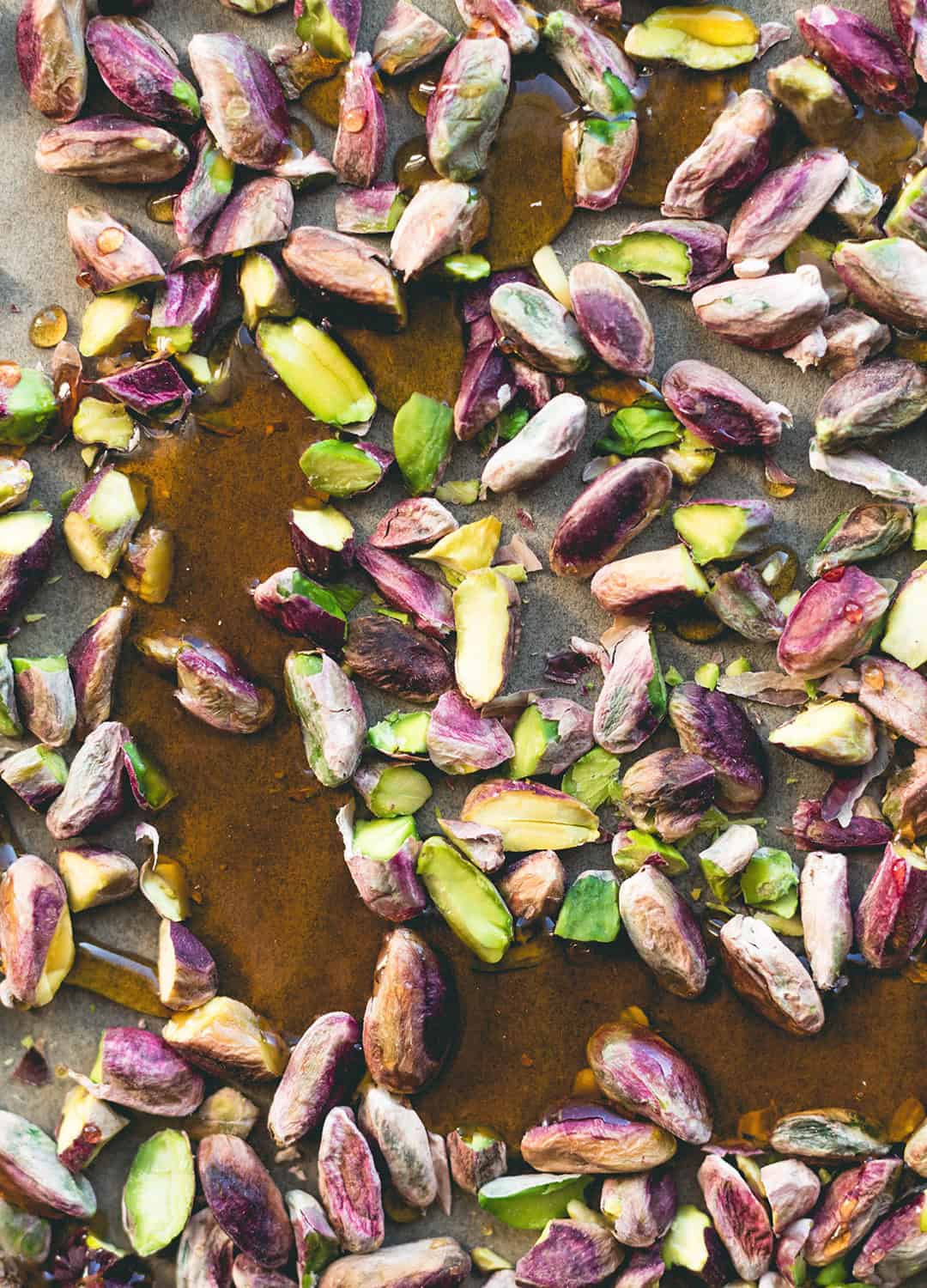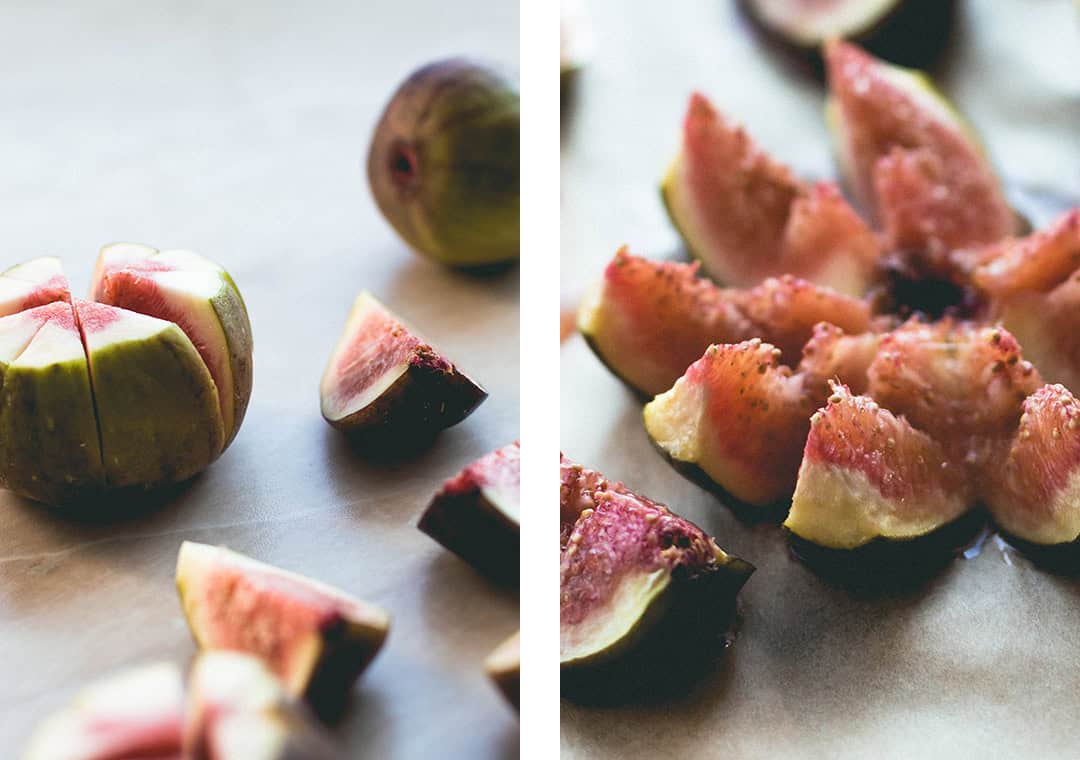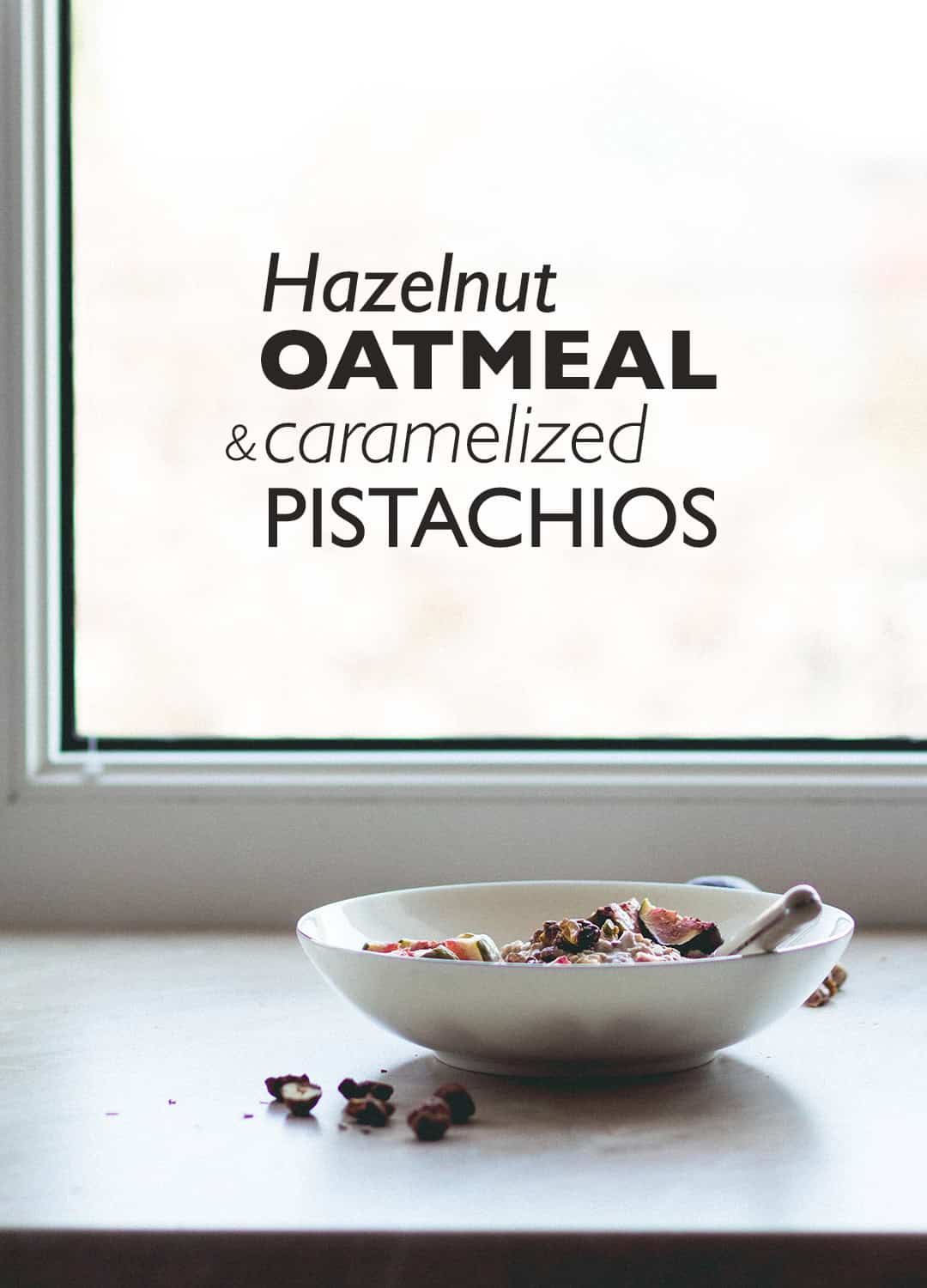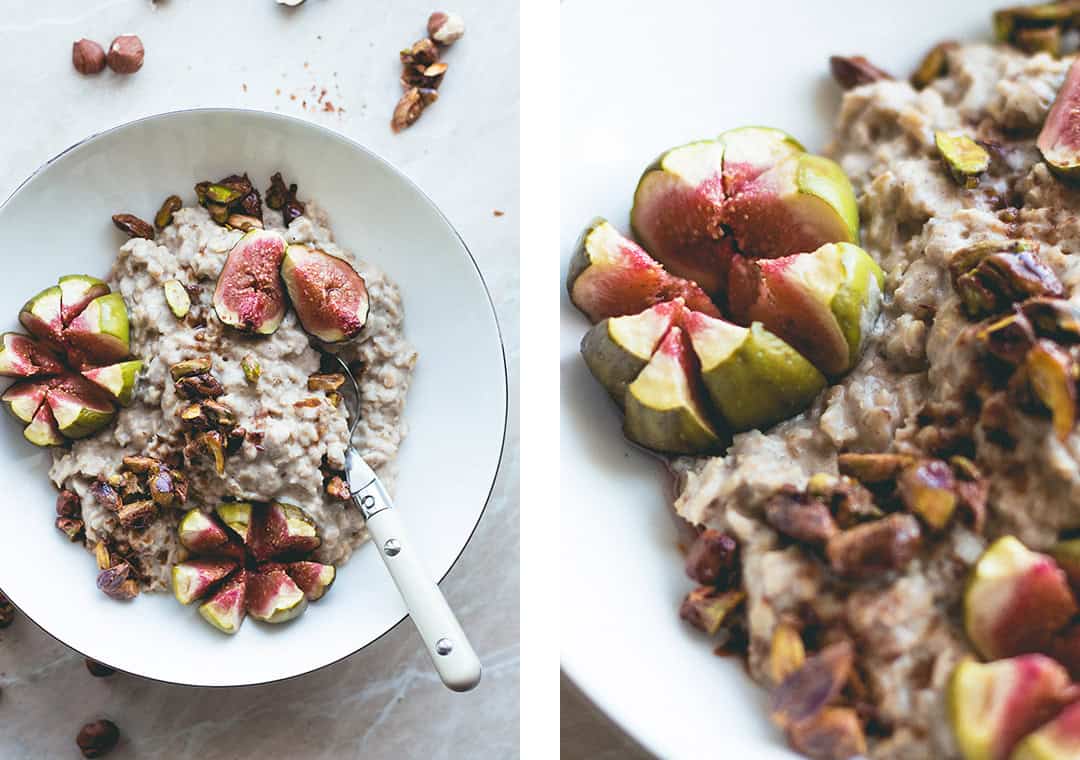 Print
📖 Recipe Hazelnut Oatmeal with Caramelized Pistachios and Figs
---
½ cup

raw pistachios +

2 tbsp

maple syrup

1 cup

hazelnut milk

½ cup

rolled oats

¼ tsp

vanilla powder

½ tsp

cinnamon

2

-

3

figs + 1 tablespoon maple syrup or honey (roast at 200°C for

10

mins)
---
Instructions
Start by making the caramelized pistachios. (You can make this ahead of time)
Preheat your oven to 170°C (325°F). Mix the pistachios with the maple syrup and spread them on a baking sheet lined with baking paper (don't skip the paper, the syrup caramelizes and hardens and you'd never get it off).
Bake for 10 minutes. Let them cool down completely before handling.
To bake the figs, up the temperature of your oven to 200°C (400°F). Either cut them up into quarters or just cut into them about half way and drizzle with the maple syrup.
Put them on a baking sheet lined with baking paper and bake for about 10 minutes.
Meanwhile, cook the oatmeal.
Bring your milk to almost a boil, stir in the oats, lower the heat and cook for about 10 minutes (depends on how soft the oats are). Add water or more milk if necessary.
When they're done, stir in the vanilla and cinnamon.
Serve immediately topped with the figs and pistachios.
---