The day has finally come! I'm publishing my first ever monthly favorites! If this were a youtube video, you'd hear the famous "YAAAY!!" cheering right now. But seriously, I've been wanting to start doing monthly favorites probably ever since I started blogging last year! I even took pictures of my favorite books which never made it to the blog.
But that's not the only exciting thing I have to share with you!
My blog will be celebrating its first birthday exactly a month from now! Can you believe it? I've been blogging for almost a year now and I still feel like I'm just getting started. I blame it partly on my absence here over the summer holidays last year and the better part of autumn when I was experiencing a major blogging block and didn't feel like doing anything blog related. I wasn't sure if I wanted to continue, I didn't know if I'd be able to create new recipes every week and so on. With blogging, you learn something new every day and to be honest, after just 4 months of blogging, I still had no idea what I was doing. And if you're a blogger too, you know exactly what I'm talking about. You're constantly trying to match your abilities to your expectations and if you're a perfectionist like me, it's a struggle at times. You probably have an idea what you want your blog to look like, what it should be about, how the pictures should look, you want to do this and that, but can't seem to reach your goals simply because you aren't experienced enough yet. And how do you gain experience? Through hard work. Keep writing posts, keep taking pictures, keep doing whatever it is you want to do to get better at it. Your hundredth post is never the same as your first one. Now, I'm nowhere near 100 posts, but I'm seeing small improvements in everything I do and I can't wait to continue blogging because it has really grown on me and I genuinely enjoy doing it.
The writing part of blogging is probably where I struggle the most, yet at the same time, I really enjoy it because I've always loved writing. I'd say I blame the struggling part on the fact that English isn't my first language but I think it really is just about the practice and improving a little bit with each post. That's another reason why I want to start doing monthly favorites — so that I can write about something else than just recipes and make it more personal.
Now that I've finished my rant about blogging, which btw I wasn't planning I just always tend to leave the main topic and talk and talk, it's time to share my favorites with you!
I've included the expected like my favorite movies, music, books, food (of course, how could I not), and recipes, but also other things such as blogs I enjoyed reading or something exciting I experienced last month, as well as some of my goals for March. Don't forget to share some of your February favorites with me in the comments section, I'd love to read your recommendations! :)
One more thing: I created a new logo for the blog! It's a really simple one but I was getting tired of the bright orange one I had before so I thought I'd change it and make it lighter and more elegant. What do you think? I even changed the color scheme of the blog to match the logo. So far I really like it, I wanted to have a logo created for me by someone who knows what they're doing but I can't decide who to go to so for now I'm keeping this one.
---
Something exciting
I started my piano lessons!! If you follow me on snapchat (@healthfulideas) you know how excited I was when I first started playing random chords on my digital piano. I got it delivered and literally dragged the giant box up the stairs before anyone came home because I was just too excited to wait for anyone to help me. Needless to say, I searched for song tutorials on Youtube as soon as I plugged the piano in. A month later I'm able to play My Heart Will Go On by Celine Dion and I couldn't be happier about it! Okay, I feel like this needs a little bit of a backstory.
I've wanted to learn to play piano since I was about 10. I remember as a small kid, visiting my neighbors' who had keys (not an actually piano but good enough) and I was so jealous! The keys had thousands of sounds and songs to choose from and I wanted to play them all. I especially loved My Heart Will Go On and wanted to learn to play it ever since. That's why I'm excited about being able to play it — it's been a long time coming haha! I'd contemplated buying a piano many times before I actually made the purchase. I was at the store in the beginning of 2015 trying to decide whether to buy it or not. It was either a piano or a camera. The camera and my urgent need to take pictures won but I never stopped dreaming of being able to play piano. So here we are, a year later, with a piano in my room.
---
Food I couldn't stop eating
The first two things that pop into my head are oatmeal and chocolate, I'm not even gonna deny it. I created this category so that I could share my favorite superfoods, and healthy snacks I enjoyed in February but literally all I can think about is oatmeal and chocolate. Speaking of oatmeal, I've been loving topping it with either almond or hazelnut butter (store bought because I'm a lazy human being but also because my food processor broke and I had to take it back to the store). It really doesn't matter what brand you choose, as long as it's 100% nuts (preferably organic) without any additives, sugar, "natural" flavors, or bad oils. Generally, it's better to choose raw nut butter as roasted nuts can go rancid. That being said I'm a rebel and buy the roasted nut butters anyways because I still feel like raw nuts sometimes trigger my allergies though I shouldn't be allergic to nuts anymore. Also, the taste of nut butter made from roasted nuts is completely different from a nut butter made from raw nuts and I personally prefer the roasted version.
I've become a big fan of acai over the past few months and it's safe to say I eat acai almost every single day. Or at least those days I make myself a bowl of oatmeal for breakfast, so yeah, almost every single day.
---
Favorite recipe of mine from last month
Although I loved all the recipes I posted last month, and I'm really tempted to say Mini Chai Muffins, the Pink Raspberry Acai Oatmeal I posted in the beginning of the month stands out to me the most. I posted it for Valentine's Day, hence the color and heart-shaped chocolate on top, but I've made it for breakfast so many times during January and February it deserves to be shared as the highlight from last month.
---
Someone else's recipe I tried and loved
This one has to go to Sarah from My New Roots. It was my mom's birthday last month and I baked her the Blood Orange Chocolate Cake with Dark Chocolate Date Frosting from Sarah's cookbook which was absolutely divine. I added sliced of banana between each layer which made the cake even taller and that's always a good thing, right? If I had to recommend only one cookbook out of the millions out there, it'd be My New Roots. Seriously! I've already tried so many recipes from the book and they all turned out amazing. Everything seems so thought out and perfectly measured, not mentioning how delicious all the recipes are. It's so hard to find a cookbook that fits perfectly with your style and taste. The book is full of ingredients I use and flavors I love. You can get the book on Amazon. If you don't have the book, I found a similar cake recipe on Sarah's blog which looks equally delicious!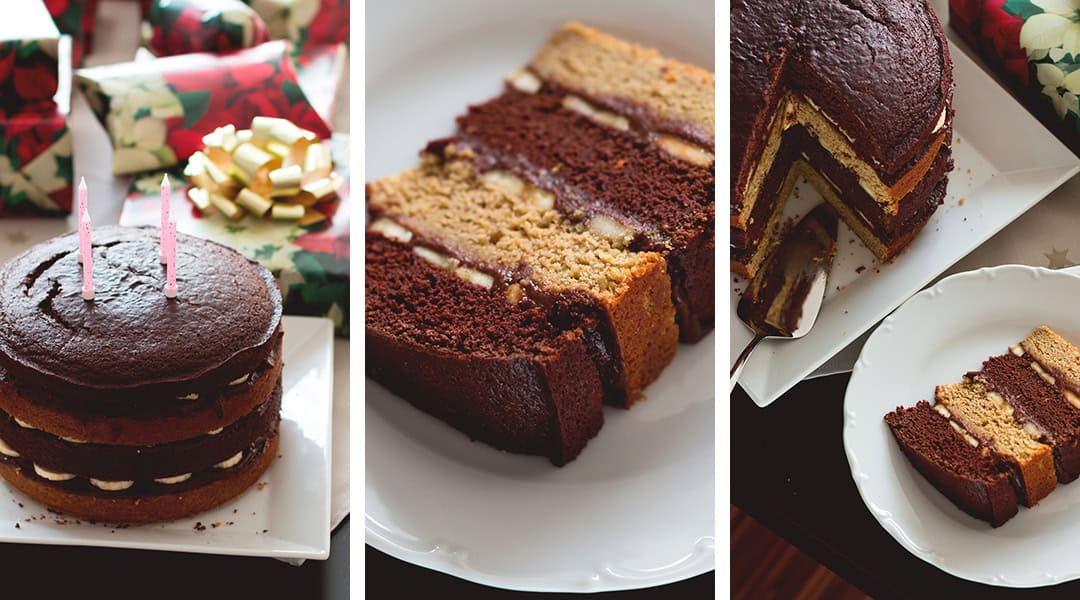 ---
Blogs I couldn't stop reading
My all time favorite, Pinch of Yum. I honestly love everything Lindsay and Bjork do. If reading Lindsay's blog was a hobby, it'd definitely be on my list! And of course, I also need to mention beautiful Sage, their beloved dog! I was never much of a dog person (I have a thing for cats, always had) but Sage is so cute you just can't not like her. Apart from their blog, I love their Food Blogger Pro website, it's helped me tremendously with everything blog related. Keep up the great work guys, you're awesome! :)
---
Books I really enjoyed
Apart from not being able to take my eyes off the My New Roots cookbook, I also loved reading through Humans of New York: Stories by Brandon Stanton. I bought it when I was in New York in December but haven't had the chance to properly go through it until the middle of February. I was probably too busy watching Netflix. I've been following Humans of New York on Instagram for ages and I really wanted to buy the book for a while but since I knew I was going to New York, I waited so that I could actually go through the book in the shop and decide whether I really wanted to buy it or not. I spotted it in the Public Library in Manhattan and, excited to finally open it, I reached for it, only to find it was wrapped in plastic. Needless to say, I ended up buying it anyways. I'm glad I did because it's such a great book. I love reading all the stories people have to tell, each person is different and everyone's story is unique. Some of them are really inspiring, touching, and eye-opening. Highly recommended!
The 52 Lists Projects: A Year of Weekly Journaling Inspiration is another book I discovered last month. I think I saw it on Instagram or someone else's blog, I can't remember exactly but I was immediately intrigued. I'm such a lists freak — I list my goals, my dreams; I live for to do lists, and I generally like to write stuff down with an actual pen so this book was like a dream come true. The book is divided into four seasons and you have a certain list for each week of the year that tells you to list all kinds of things. Things you want to do, the playlist of your life, people that make you laugh, favorite quotes, things that motivate you. You don't have to start in January (I didn't), it's totally up to you where you start and what lists you fill in. The idea is that you write a list a week and then there's a small note about what to do with it, what to think about, etc. Later on in the year, you can look back at the lists to see if any of your opinions changed, if you reached your goals, and generally to reflect on the time you were writing it. I personally really believe in writing stuff down, especially your goals and dreams. A lot of people set goals and when they write them down, they actually come true! I've had this experience too and I can't wait to look back at all the lists I've made in December.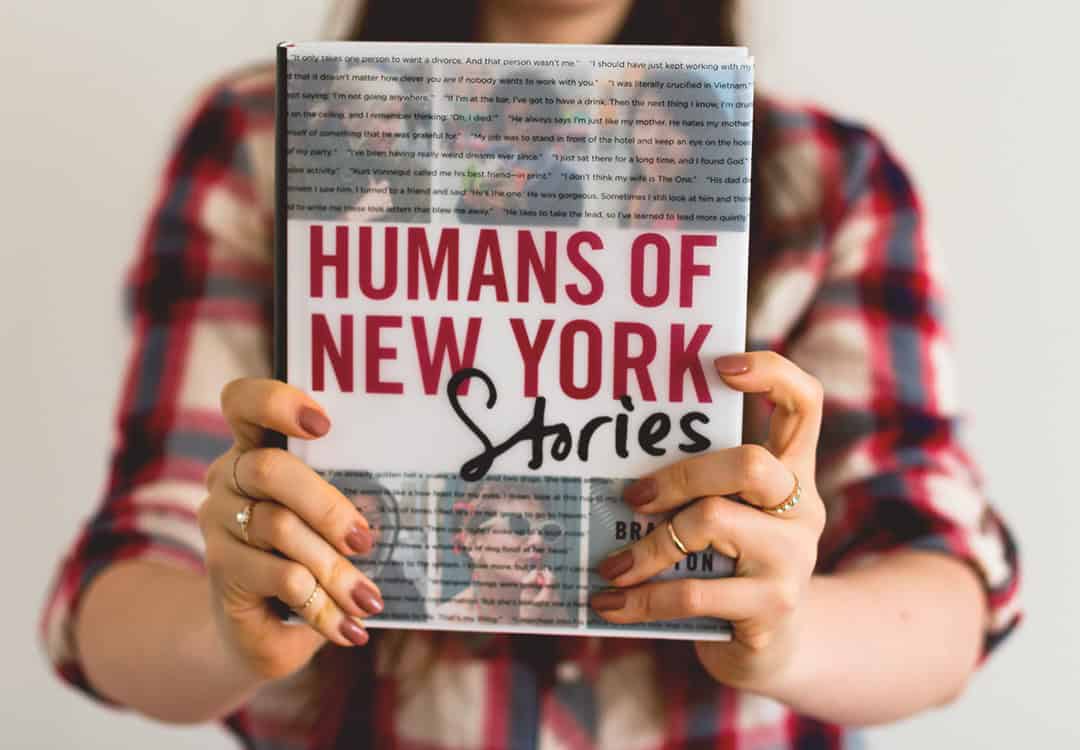 ---
Songs I couldn't get out of my head
Ever since I got the Apple Music Membership, I've discovered so many great songs I'd otherwise never come across. I remember telling myself I'd cancel it after the three-month free trial, but who was I kidding. Of course I kept it. This way I can listen to anything anytime and it's wonderful. I went through a period of time about two years ago where the only new songs I listened to on my phone were the ones I bought on iTunes because I couldn't sync my phone with my computer for a year. Yes, A YEAR. Why? Because I updated to a new iOS with a glitch and no matter how many updates I installed after that, it still didn't work. Luckily that's in the past and now I can listen to all the songs again. What songs were on my February playlist?
7 years by Lukas Graham
I Took a Pill in Ibiza by Mike Posner (SeeB Remix)
Bloodstream by Rudimental & Ed Sheeran
The Sound by The 1975
Home by Topic feat. Nico Santos
Lush Life by Zara Larsson
Never Forget You by Zara Larsson & MNEK
Riptide by Vance Joy
Never Be Like You by Flume feat. Kai
Fast Car by Jonas Blue feat. Dakota
Wolves by Coasts
Faded by Alan Walker
Pillowtalk by Zayn
Bang My Head by David Guetta feat. Sia & Fetty Wap
Light It Up by Major Lazer feat. Nyla & Fuse ODG (Remix)
---
TV shows I couldn't stop watching
With Netflix now available worldwide, I couldn't take my eyes off it for the better part of February. I managed to watch Jessica Jones, How to Get Away with Murder, and Netflix's new tv show Love. (I'm linking you to IMDB because I know how annoying googling it yourself is.)
I still don't know how I feel about Love though I managed to watch whole season so I'm guessing I liked it at least a little bit. On the other hand, Jessica Jones and HTGAWM was phenomenal! I can't wait for season 2 of JJ though I have no idea when that's coming. I already started watching season 2 of HTGAWM and I love it to bits. Such a great show, if I weren't writing this, I'd probably be watching it.
Another show that's still my top favorite is The Originals (linking to it probably isn't necessary but still). I LOVE The Originals! That being said, I didn't really like the ending of the last episode (season 3 episode 15). No spoilers or anything, but it did not go the way I wanted it to. WHY. Anyways, I'm not so excited about The Vampire Diaries anymore, though I do keep up with it out of pure curiosity because now that I've watched 7 seasons of it, it'd be almost rude to stop. Plus, I just can't help myself, I need to know how it all ends.
---
Movie recommendations
Last month, I went to see three movies. The Danish Girl, The Revenant, and Zoolander 2. Zoolander was definitely fun but it's not my no.1 favorite. The Revenant was amazing — the acting was incredible, the directing was amazing, and the scenery was breathtaking. I'm so happy for Leo, I'd give him all the Oscars if I could, I think he did an amazing job (let's be real, he always does) but this movie isn't my no.1 pick either simply because it isn't the type of movie I'd normally watch. Frankly, I'd probably never even go see it if it weren't for Leo. The Danish Girl is the movie from last month I'd recommend everyone to watch. I absolutely loved it. It's very touching and the fact that it's inspired by a true story only enhances your feelings. I think it's a movie everyone should watch not only because the acting, screenplay, and cinematography were great, but also because it deals with an important topic and I think it gives you a good insight into the problem.
Speaking of going to the cinema, you should make my healthy Cheesy Vegan Popcorn instead of buying the nasty stuff next time you go to the movies! Just sayin'.
---
Favorite beauty products
Keeping these favorites New York themed, all the things I'm about to mention are from New York. I went crazy in Urban Outfitters and felt the need to try everything. I mean, can you blame me? They have such a big selection of all kinds of different mists, oils, serums, bath salts, perfumes, etc. After using all the products for solid two months, I'm finally able to determine what's good and what isn't.
One thing I'm glad I bought two of, is this Herbivore Botanicals Mini Rose Hibiscus Face Mist. It has nothing but good ingredients, it contains coconut water, it smells great and I really feel like it keeps my skin hydrated. I've been having fewer blemishes since I started using it, but I can't say it's thanks to this mist alone since it's not the only thing I started using.
I also use the Herbivore Botanicals Skin Toning Elixir, though I don't use it every single day, only when my skin gets red and I see blemishes appear. It's meant for oily to combination skin, and my skin is pretty dry so I don't want to push it and have dry patches all over my nose. I do believe it works on the blemishes, though.
Another product I've been loving is the Klurskin Hyaluronic + Vitamin C Serum. I feel like this one helps my skin the most as far as blemishes, hydration, and overall "glowiness" go. Everyone has bad skin days, but I do think my skin has been looking clearer and more radiant after I'd been using it for a few weeks. Plus it smells really nice!
Last but not least, I need to mention Uncle Harry's Hemp Blemish Salve which does literally wonders for my skin. Whenever I see a painful blemish trying to break out on my face, I put a little bit of this on it and it takes care of it overnight. I like to put it on any red spots or blemishes I have as it's supposed to be also good at healing scars and rashes. I hate big painful zits, but this helps to calm them down every time! Either they disappear completely or they shrink. Just keep applying it on the spot for a day or two and it will disappear.
Having all this available is one of the many reasons why I want to live in New York so badly.
---
The best smelling candle
This category is kind of random but I have to mention it. The award for the best candle goes to Brooklyn Candle Studio soy candle. I love their Fern + Moss soy candle which I bought, again, in Urban Outfitters while in New York. I bought a smaller travel size but it still lasted quite some time. I literally can't wait to go back to NY and repurchase it! And since I'm not so good at describing scents, you'll have to go there too and smell it for yourself. And in case you do, send a few candles my way please, that'd be greatly appreciated. Haha kidding! No, I'm not, give me aaaaall the soy candles!
---
Hopes and goals for next month
One of my goals for next month is to get better at playing piano and to be able to actually read notes. I've been learning without them so far and can't wait to move on! :)
I still hope I get a job at this designer shop I've always wanted to work at though I still haven't heard back from them. Fingers crossed!
My plans for next month also include starting my driving lessons so that I can finally get a drivers license! I honestly wish I had done this during high school so that I wouldn't have to deal with it now.
And my goals for the blog? I really wanna get into writing more personal posts like this one, it's so much fun! I have so much planned and my biggest goal is to be able to keep up with it. One thing about the blog I want to keep consistent is posting a recipe every single Thursday which was actually my New Year's resolution and so far I've been keeping my promise.
Speaking of New Year's resolutions, I need to work out more. I did go to the gym a couple times last month and I'm planning to continue doing so until the weather is better outside. The only reason I go to the gym is the treadmill because I hate running outside when it's freezing. Partly because I don't have any running clothes for cold weather and every outdoor jacket I own is ten sizes bigger than me, but also because my lungs always freeze after only a few minutes of running and I just can't take it. I'm convinced I should move to California if I'm being honest.
I actually really enjoy working out at home but I always need to warm up first and that's hard to do when I can't go for a run outside. On the other side, I despise working out at the gym (meaning on the floor without any equipment) because I always feel like everyone's staring at me. I know they aren't, but I also know you know exactly what I'm talking about. The struggle is real you guys. The struggle is real but we'll make it through! *starts doing lunges*
That's it for today; if you made it through all that text to the very end of the post I congratulate you and I wish I could give you a cookie for it because it was a long one! I hope you're having a great day don't forget to share something you enjoyed last month below! :)
Lastly, as I mentioned New York a couple times, I thought I'd end with a picture of the Brooklyn Bridge I took last December while visiting New York. x
---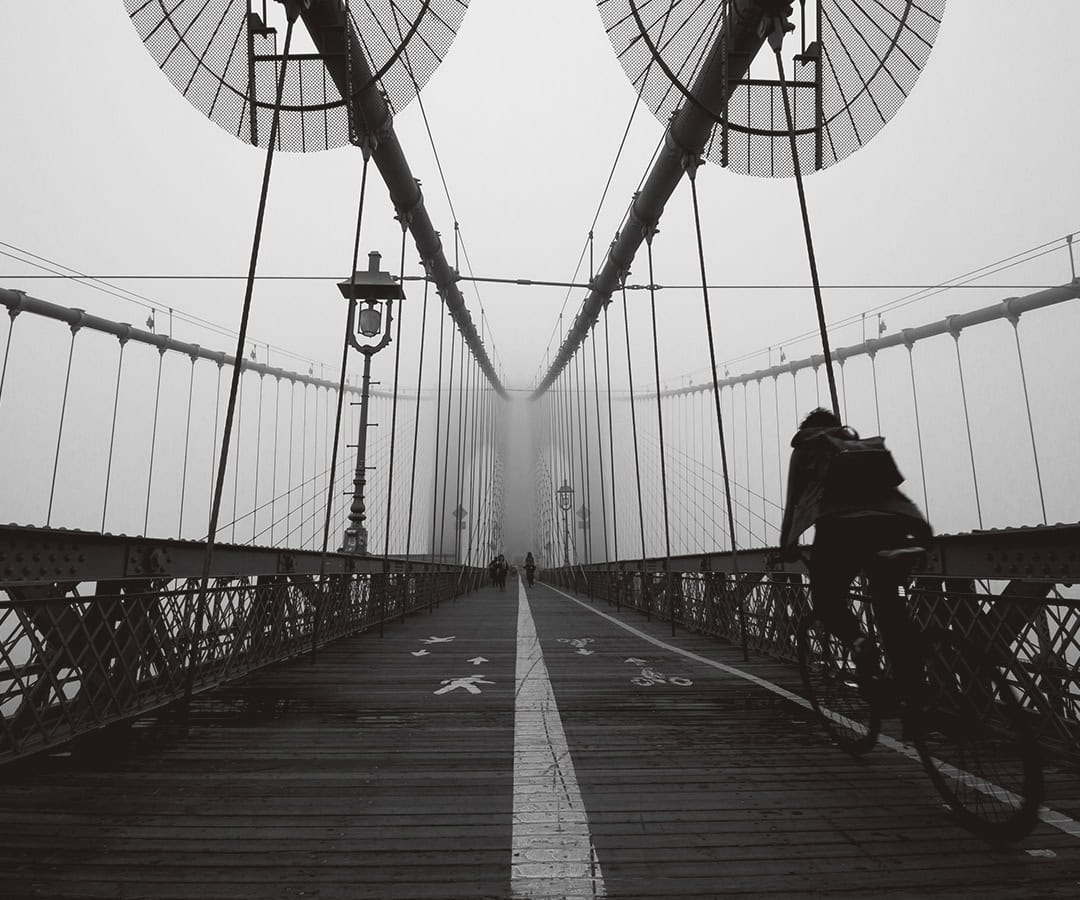 Disclaimer: Some of the links in this post are affiliate links. It just means that I get a small commission when you buy something through that link. Thanks for your support! This post isn't sponsored in any way, everything mentioned was purchased by me and all opinions are my own.