2020 has been a crazy year, to say the least. Covid-19 came at us out of nowhere and came to stay - for at least a couple months apparently. But hey, I have some good news! You can help stop it by staying home and taking the right precautions when going out to buy necessities. It's important to keep a balanced diet during this pandemic because we all know that you are what you eat. That's why I'm sharing these 8 immunity-boosting tinctures with you today!
Whether you're sick, getting sick, or completely healthy, it's good to have these on hand and occasionally take them, especially at a time like this.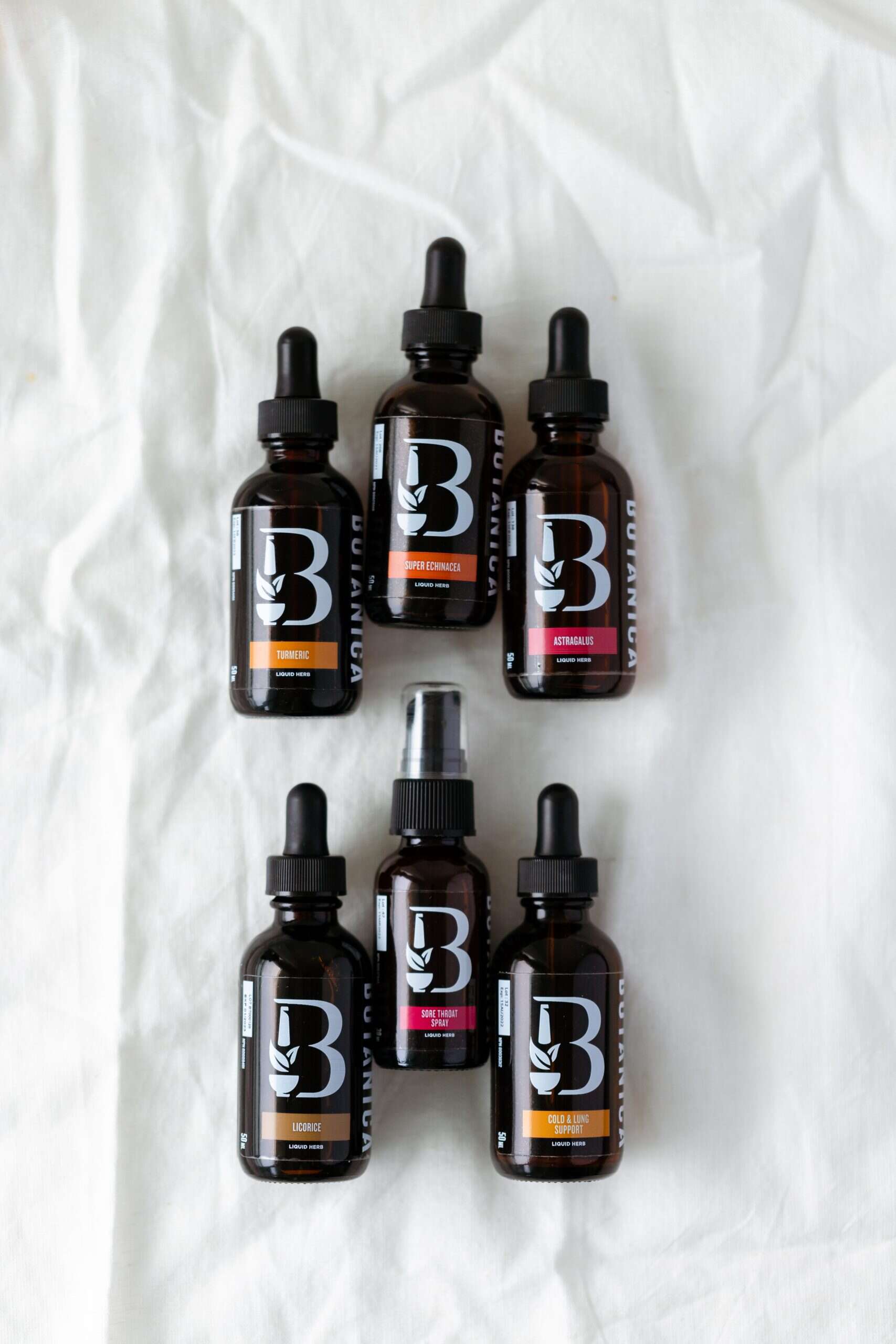 Whenever I'm feeling under the weather, I always go to Green House juice here in Toronto (not sponsored) and get their "flu shots". It's a mix of Echinacea, Licorice root, Astragulus, Eleuthero, and Reishi, and lemon juice.
It always helps me when I feel a cold coming or just a sore throat. The earlier you catch it the better. One or two shots a day for a few days always seem to miraculously cure me. (not saying this is going to work every time but if it's a common cold, it usually helps)
Now that almost everything is closed, these shots are harder to come by so I bought all the tinctures they're made with and started putting them in water whenever I remember. I switch between these and other tinctures so I don't take these every single day but I try to take them often to support my immune system now that Covid-19 is flying around. Especially working at a grocery store.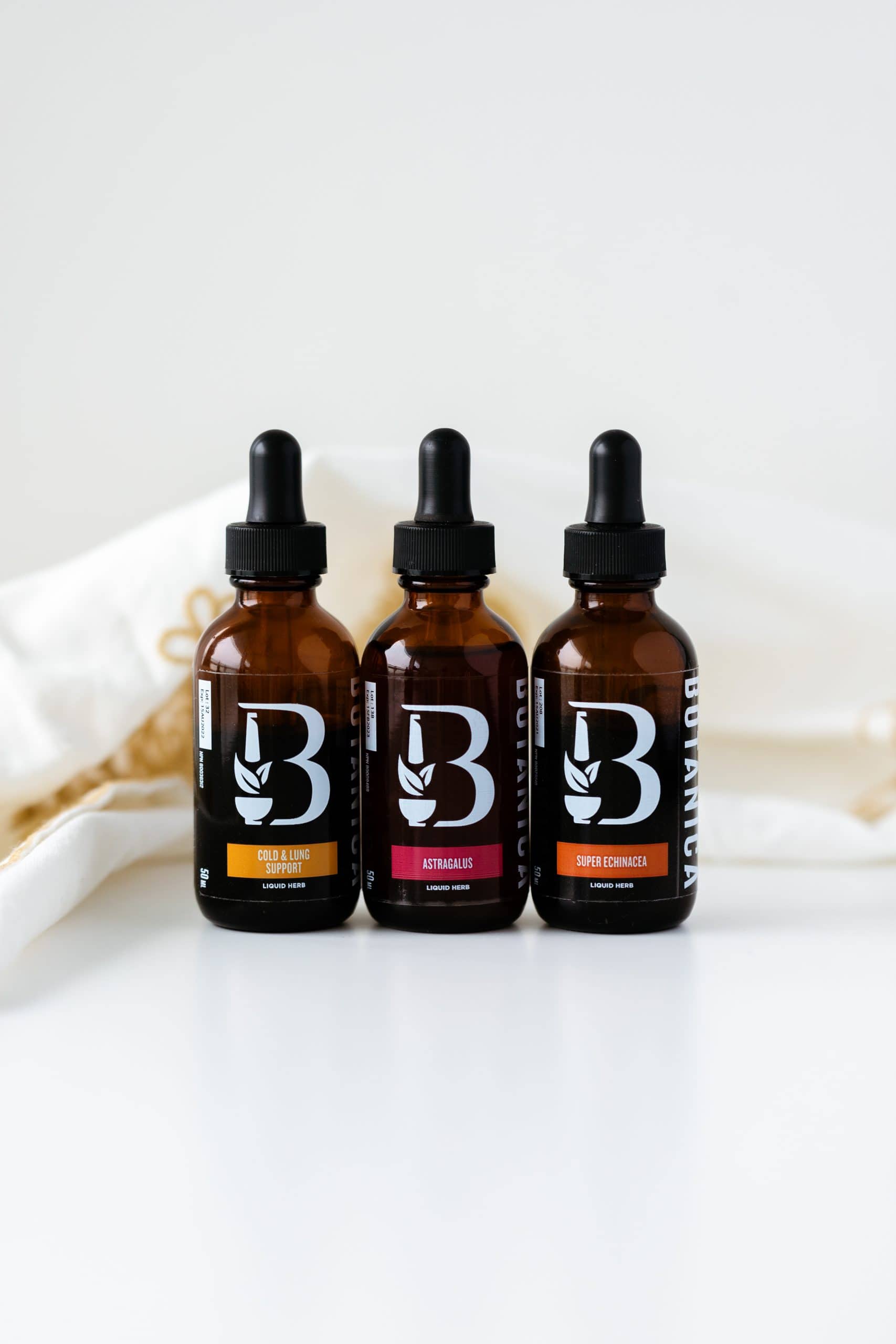 Cold & Lung Support
This is a herbal tincture mix of Thyme, Yerba Salta leaf, Orange Peel, Ginger rhizome, and Osha root.
This is an important one right now for whenever you feel under the weather and start coughing. The thyme is the main ingredient here, it has antiseptic, anti-fungal, and antibacterial properties. It enhances your immunity and can help your body fight off with infections, colds, cough, flu, or sore throat.
Astragulus
Astragulus is an adaptogen that helps fight off stress and diseases. I don't necessarily take this to support my immune system during Covid-19 but as a general support for my health. We're all stressed out for most of the day, whether you realize it or not. Especially at work. This is just a nice addition to my tincture collection.
Siberian Ginseng (Eleuthero)
Siberian Ginseng is another great adaptogen. It's been used by the Chinese for thousands of years to prevent colds, flus, and respiratory infections.
Echinacea
Echinacea is used to treat infections like the common cold, coughs, fever, urinary tract infections, to generally boost immunity, and even to treat wounds and burns.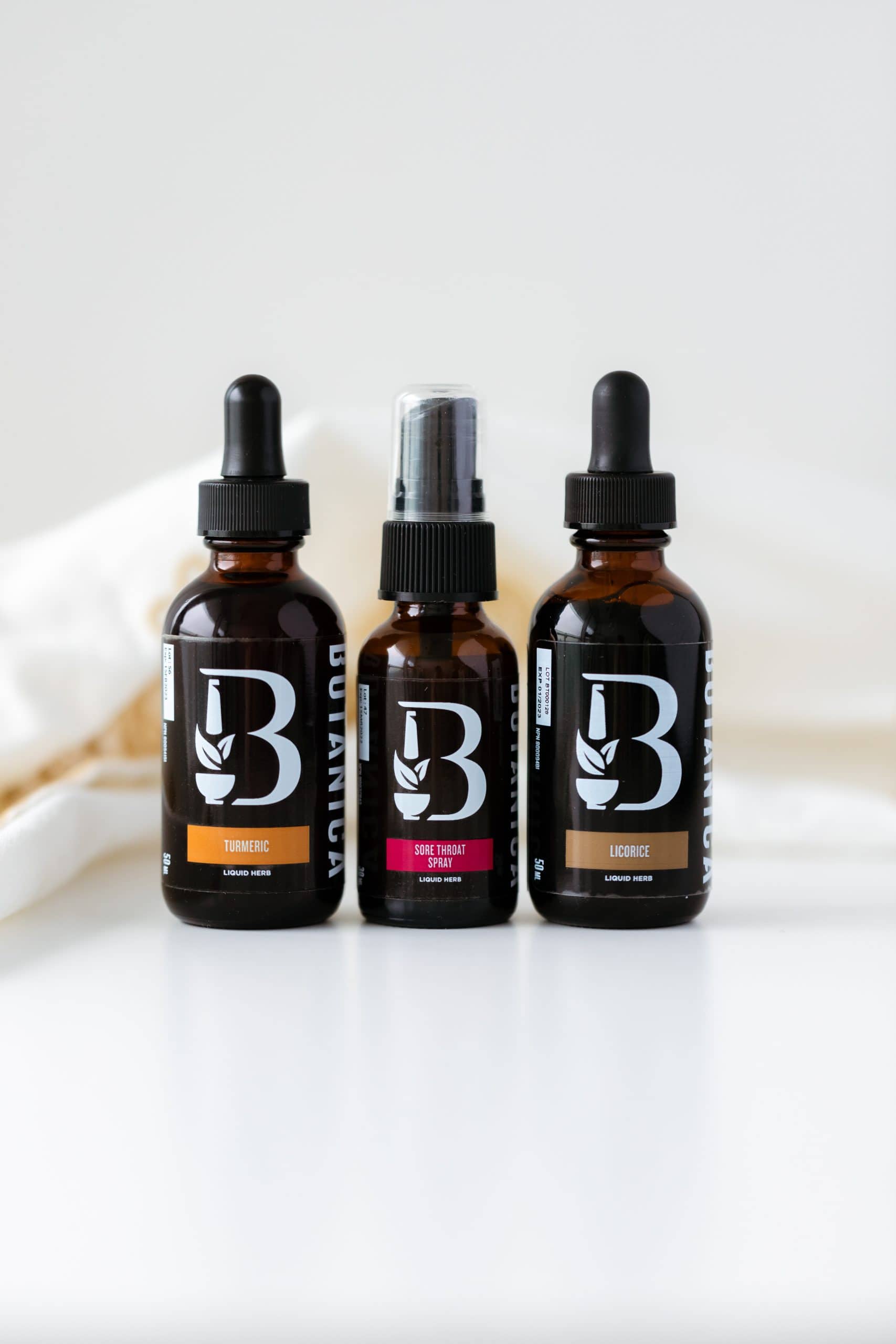 Turmeric
Turmeric is my favorite tool for fighting inflammation. It's been valued in Ayurveda for thousands of years for it's properties. It reduces inflammation as well as modulate inflammatory pathways that affect the joints, liver, heart, and cellular health. It also heals wounds and various skin conditions.
I take this turmeric tincture in water pretty much every single day. It helps your body overall, and we all need help fighting off hidden inflammation.
Sore Throat Spray
This a herbal tincture mix of Echinacea root, Collinsonia, Chinese Coptis root, Licorice root, Cinnamon bark, Myrrh gum resin, Osha root, Propolis.
Again, this is used to treat the common cold, sore throat, cough, fever, and inflammation of the mouth.
Licorice
Licorice root is an adaptogen which means it helps your adrenals to respond better to stress. Which even without worrying about viruses is a necessity in this day and time. It strengthens your endocrine function to help you relieve chest congestion. It also supports your digestive, lung and respiratory function, and acts as an anti-viral agent agains colds and flus.
As I said in the beginning, I like mixing Licorice root with Echiancea, Astragulus, Eleuthero, and Reishi. It always helps me whenever I'm getting sick.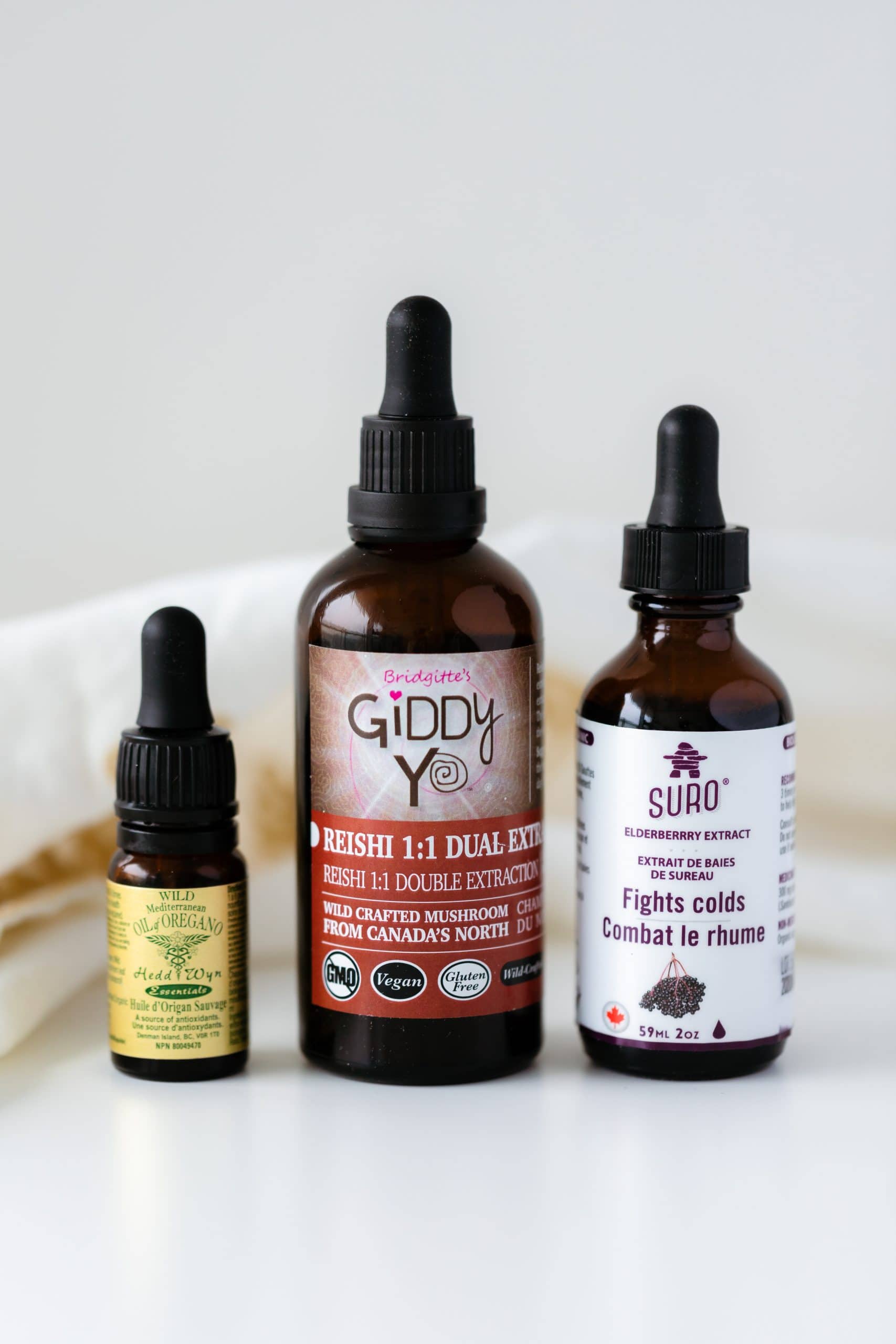 Oregano Oil
Oregano is said to be a natural antibiotic so I take it whenever I feel like I'm getting sick to stop it before it starts. I just put about 5 drops in a small amount of water. I usually follow it with more water because it's really strong and spicy.
This one is a must for flu season and one of my all time favorites on this list!
Reishi Dual Extract
I love Reishi! All medicinal mushroom, really. Chaga is also awesome
Reishi is referred to as the immortality mushroom and has high antioxidant value. It's been used in Chinese medicine for over 2000 years and it's safe to use for most people. Start slow as you might experience some mind detox symptoms (this is individual and depends on your health and diet).
Dual extract means it's 50% alcohol extract, and 50% hot water extract to maximize the potency of the tincture.
I like adding this to my smoothies especially ones with cacao as the two go really well together. I even add it to my oatmeal in the morning, just before transferring it into a bowl. You can also simply put it into your water or under your tongue!
Elderberry Extract
Elderberry is a powerful antioxidant and gives your immunity the support it needs when it's under attack by viruses and bacteria. It's said to relieve respiratory tract infections, like the common cold or nasal congestion. It's also great for seasonal allergies when! Just take a small dose a day before the general pollen allergy season and it should help to relieve the symptoms.