I've made coconut milk so many times before and always threw the leftover pulp out afterwards. Such a waste! These chocolate truffles are so easy to make and it helps you to use up all of the pulp so you don't waste anything at all!
It's super simple—the recipe asks only for 5 main ingredients! 
These are great to have on hand when you're craving something sweet. It's always a good idea to have healthy snacks around so you don't reach for the bad stuff.
These truffles are super sweet and chocolatey with NO sugar added! They're vegan, gluten-free, dairy-free, sugar-free, all that jazz. Oh and almost raw if that's what you're going for.
I really wish I had some left. I feel like from now on, I'm making coconut milk only as an excuse to have coconut pulp for these, but shhh.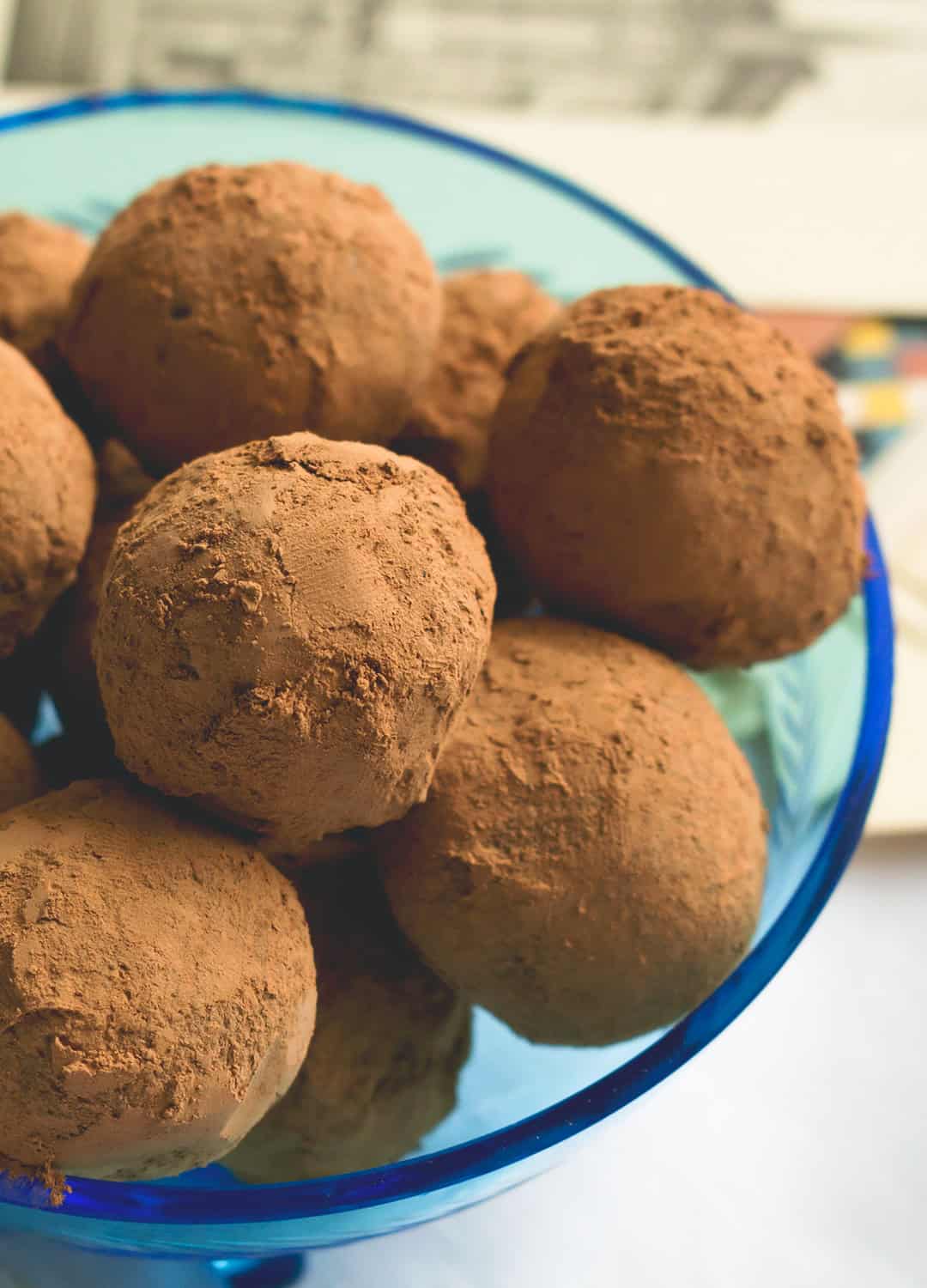 I could have called these Chocolate Energy Balls or something like that because that's basically what they are. Chocolate Truffles just sounds fancier and more delicious. I know real truffles are made with melted chocolate, cream, and sugar (or I think so—I've never made actual chocolate truffles) but I put my own healthy twist on these and I think they turned out pretty good.
The main ingredient in this recipe is Medjool dates. They basically bind everything together and make it chewy and sweet. If you don't have Medjool dates, you could probably use regular dates, but I haven't tried that so I don't know how that'd work. The reason why I use Medjool dates is because they're really mushy and sticky. Regular dates seem too dry for this, but you could try soaking them in boiling water for 30 minutes to soften them prior to making these.
Medjool dates are more pricey that the drier kind, but it's really worth it. In my opinion, they're incomparable. They're sweeter, softer, and they give everything a perfect caramel-like flavor.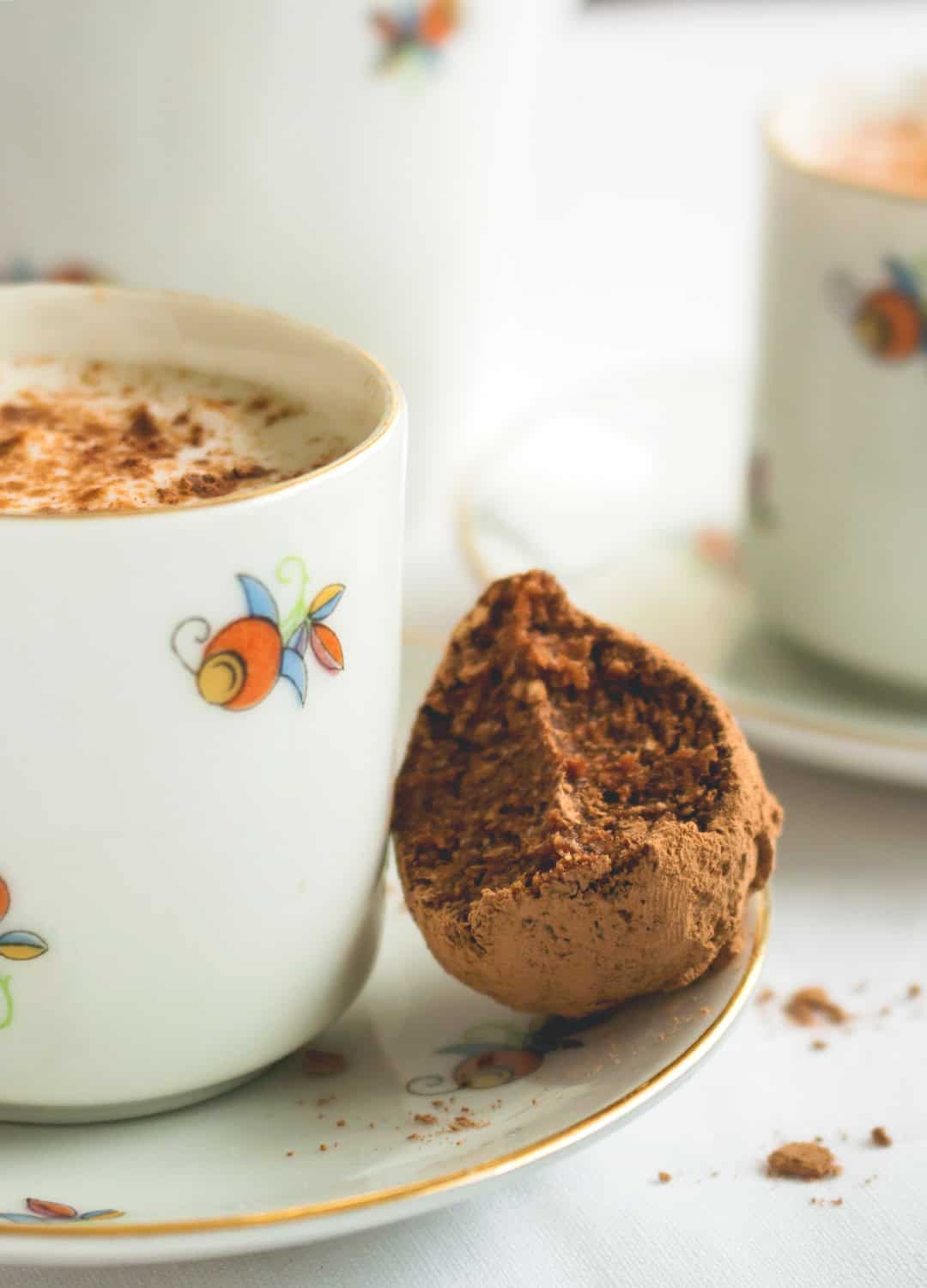 The whole process of this is really simple. First, I make the coconut milk with 2 cups of shredded coconut. You can find the recipe for that here. Then I spread the coconut pulp onto a parchment paper on a baking tray and place it into the oven at 80C/176F and let it dehydrate for 1-2 hours. Every 10 minutes or so I stir it with a wooden spoon to make sure it dries evenly and there aren't any big lumps. When it's dry, I let it sit on the counter for a bit to let it cool. What you should be left with is about 1 ½ cup of dried coconut pulp.
After that, you basically dump everything into a food processor and blend on high until it all binds together and forms a thick dough. Take it out of the food processor and roll it into small bite-sized balls (about 25).
Add some raw cacao powder into a small bowl and roll the truffles in the cacao to cover them completely. And voila! You're done! You can store these in the fridge for up to two weeks but I doubt they'll last you that long!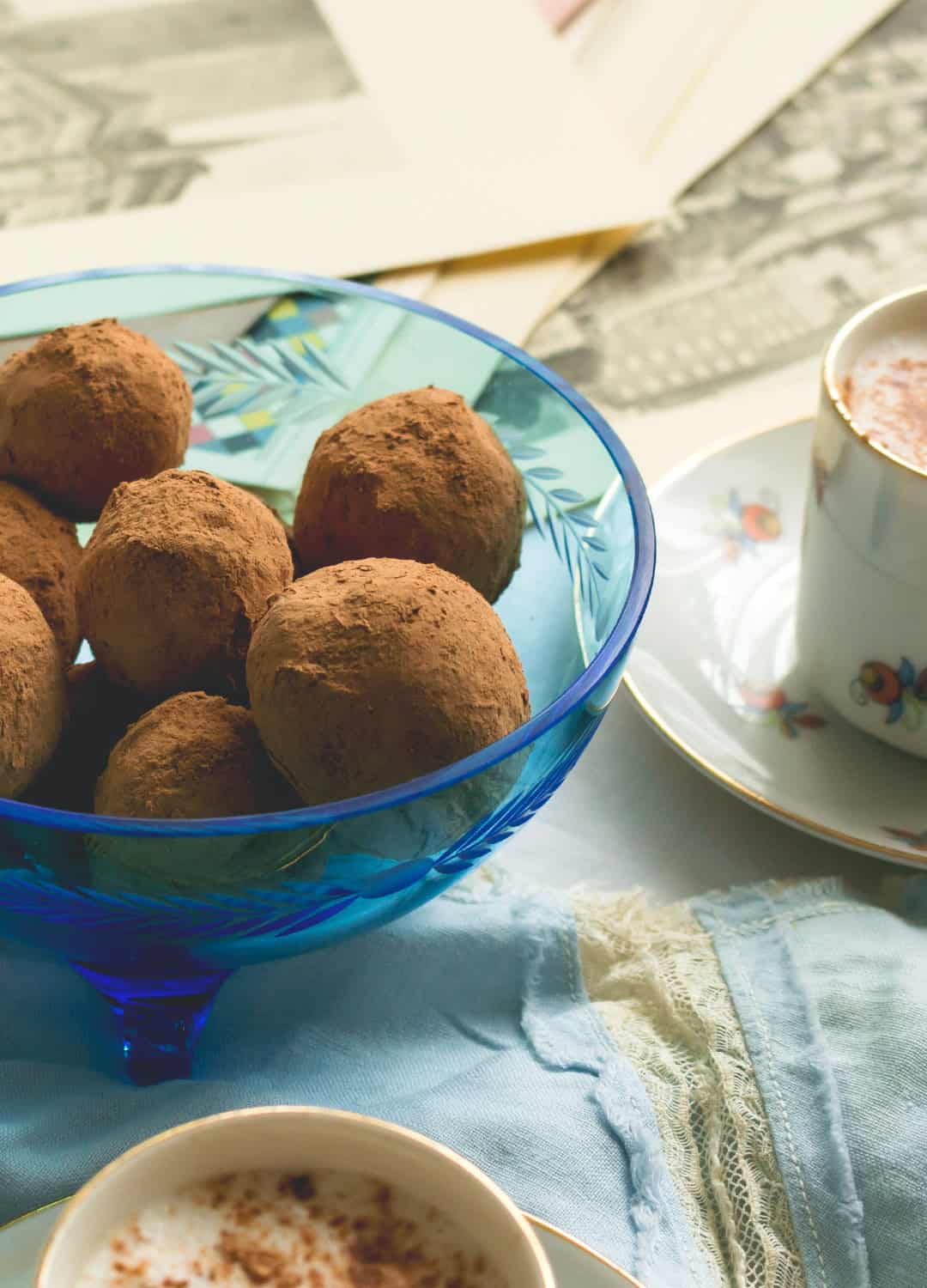 Print
📖 Recipe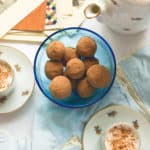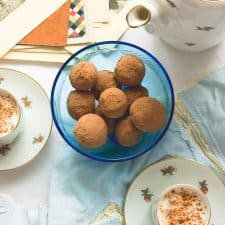 ---
Description
Easy & Quick way to use leftover coconut pulp when making milk. Delicious chocolate truffles with minimum ingredients. (GF, Vegan, Raw) You could get creative with these and add Lucuma powder, Maca, Mesquite, or Carob.
---
1 ½ cups

dried coconut pulp (leftovers from making coconut milk with

2 cups

of shredded coconut)

13

Medjool dates, pitted

1 tbsp

sunflower seed butter (or other nut/seed butter)

2

heaping tablespoon cacao +

2tbsp

for coating

1 tsp

cinnamon

¼ tsp

sea salt

2 tsp

vanilla extract (optional)

2 tbsp

maple syrup (optional, depending on the texture)
---
Instructions
Add the dried coconut pulp into your food processor and pulse a few times just to get rid of any big lumps that might have formed during the dehydration.
Add the dates and a nut butter of choice and start blending.
When there aren't any big chunks of dates left, add the cacao, cinnamon, sea salt, and vanilla extract and blend for 1-2 minutes, or longer depending on the strength of your food processor.
For me, it needed a little bit of extra moisture so I added 2 tablespoon of maple syrup but try to keep blending first and if it really seems too dry, add the maple syrup. A little goes a long way, you don¨t want it to be too soft.
When the dough forms a ball, take it out of the food processor and roll it into small bite-sized balls.
When done, add 2 tablespoon of raw cacao powder into a small bowl and roll each truffle in it to cover it completely with cacao.
Store in the fridge in an airtight container for up to 2 weeks.
---