Merry Christmas everyone! I decided to pop in even today to share with you my Christmas chocolate smoothie. This is actually what I'm having for breakfast this morning! What about you? What's your ultimate Christmas breakfast? I actually also have a pancake recipe up my sleeve, which I plan on sharing in a few days. I wanted to post all these Christmas recipes a month ago but I didn't have the time so I'm posting them all now, but I don't think it's that much of a problem. You can always make this smoothie or the pancakes during the holidays for your family. :)
Anyways, I know cherries aren't really in season right now but I still have some frozen and I love pairing them with chocolate so I thought I'd share this with you all in case you also have cherries in your freezer or can buy them. We have this big cherry tree in our garden which has tons of cherries every year so naturally, by the end of July, our freezer is full of nothing but cherries. It always seems like we froze too many, but they're usually gone by the end of November and we always wish we had more.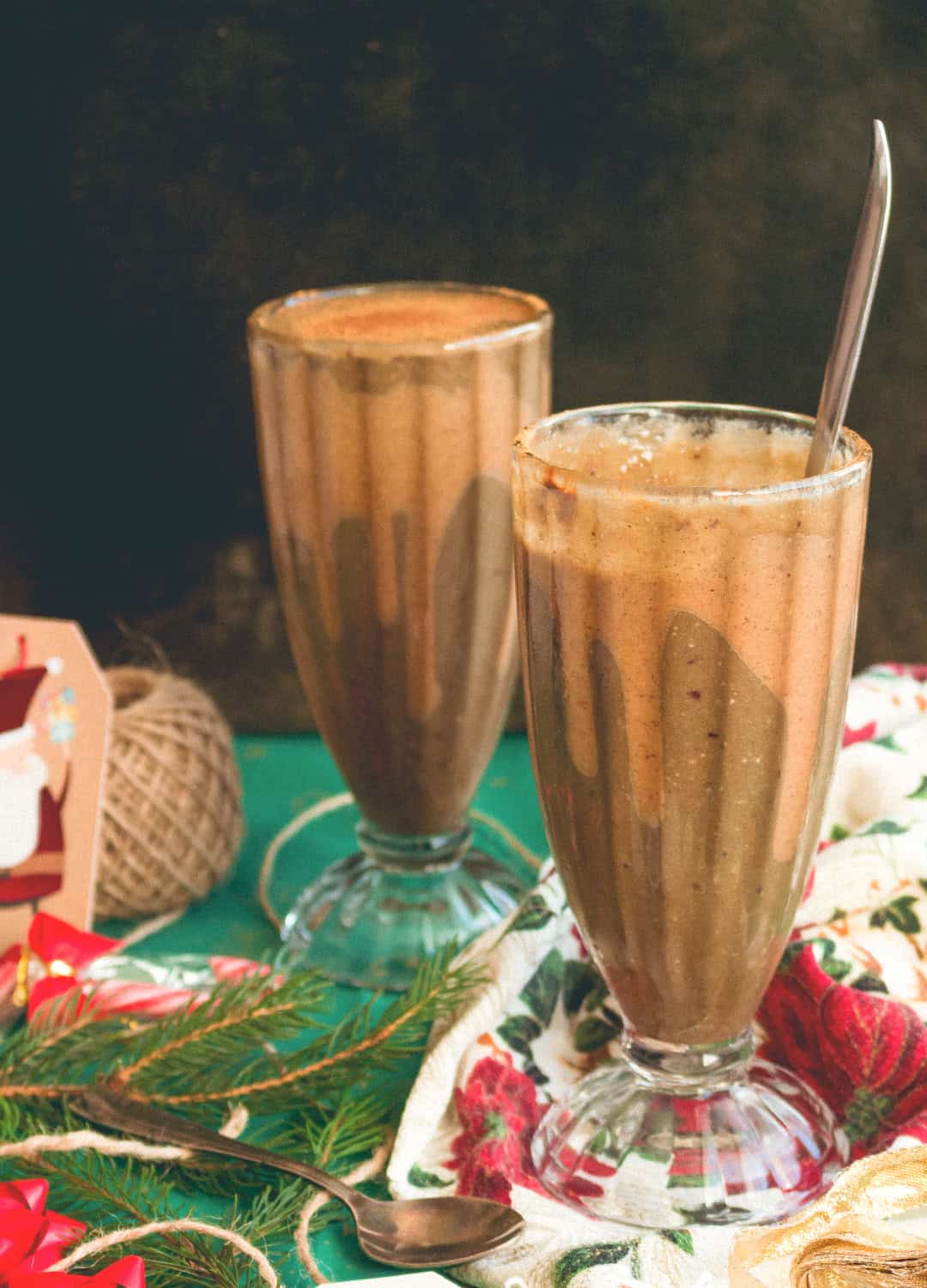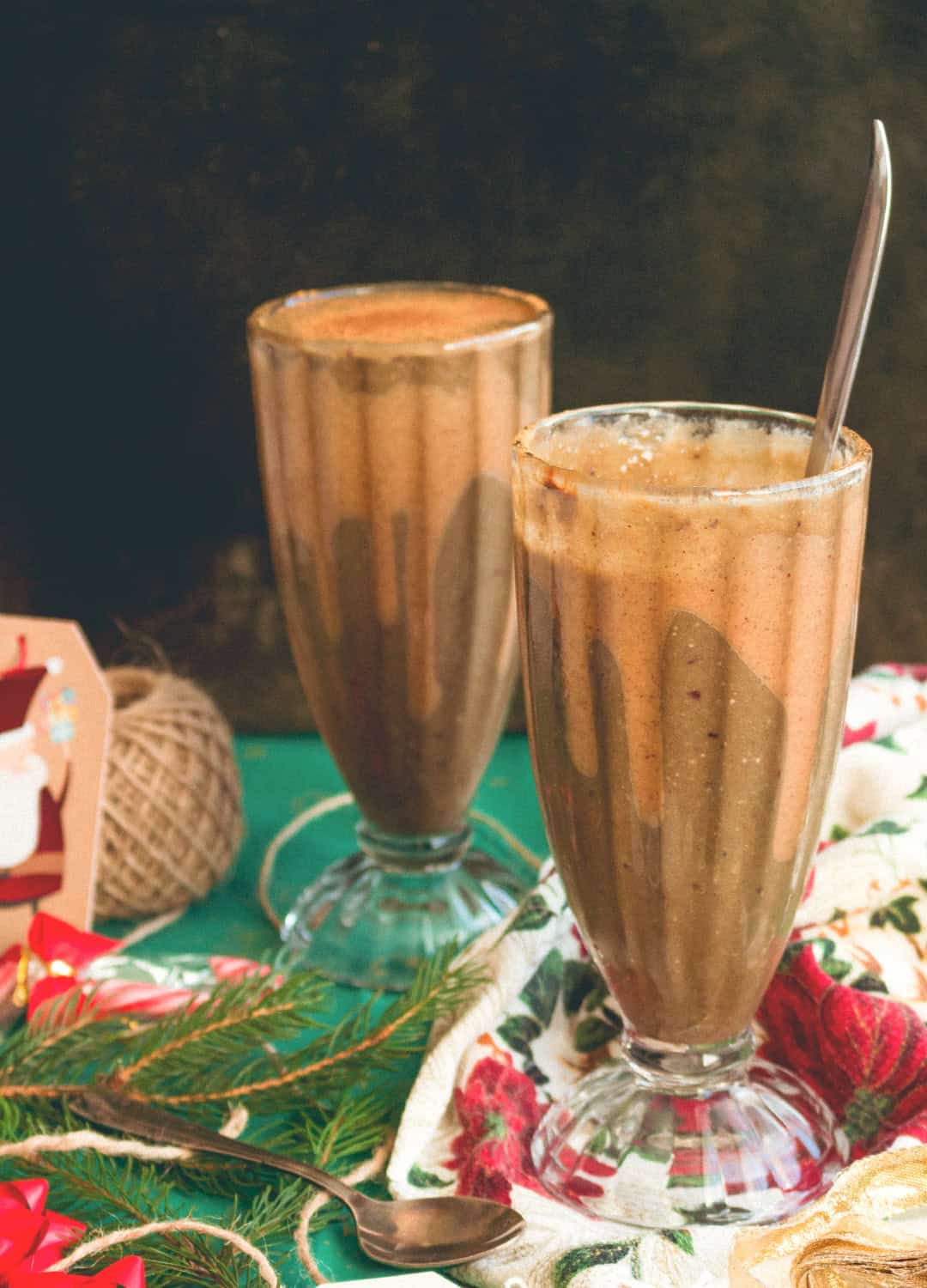 Chrismas should be a peaceful holiday when people finally have some rest, enjoy the time with their families, eat Christmas cookies, and decorate the tree while listening to Christmas music. What Christmas usually is though, is packed shopping malls, people running around the house freaking out they don't have anything done, wrapping presents with one hand and cooking Christmas dinner with the other while yelling at everyone else to give them a hand. It's like in the movie Christmas with the Kranks, except you don't wait till the last day with the Christmas preparations, no. You start early so you have time for everything, yet every year it somehow doesn't work out and you end up stressed out anyway.
If you're reading this, put some Christmas music on and sit everyone in the house down and just chill out for five minutes. You won't miss anything and the house won't burn down in a few minutes. Well, that's unless you have a candle burning in the other room, then it might. Haha just kidding, but what I'm saying is, stop and appreciate the holidays, don't just blindly run from one task to the other. If you feel like you won't have everything ready in time, just stop what you're doing, sit down and relax for a few minutes. The more stressed you are, the less you accomplish, so if you just stop for a minute, you'll regain some strength and you'll have Christmas prep done in no time!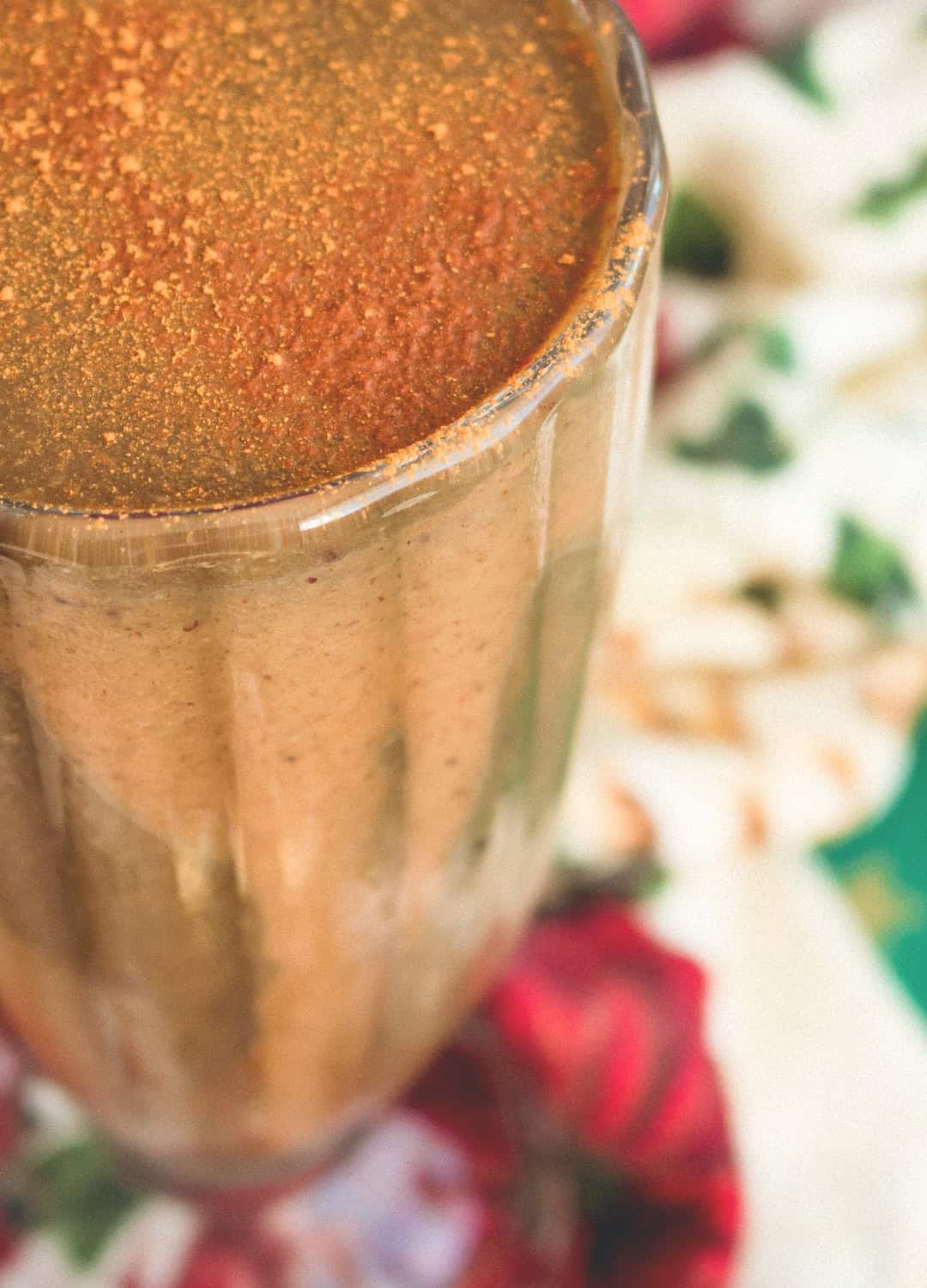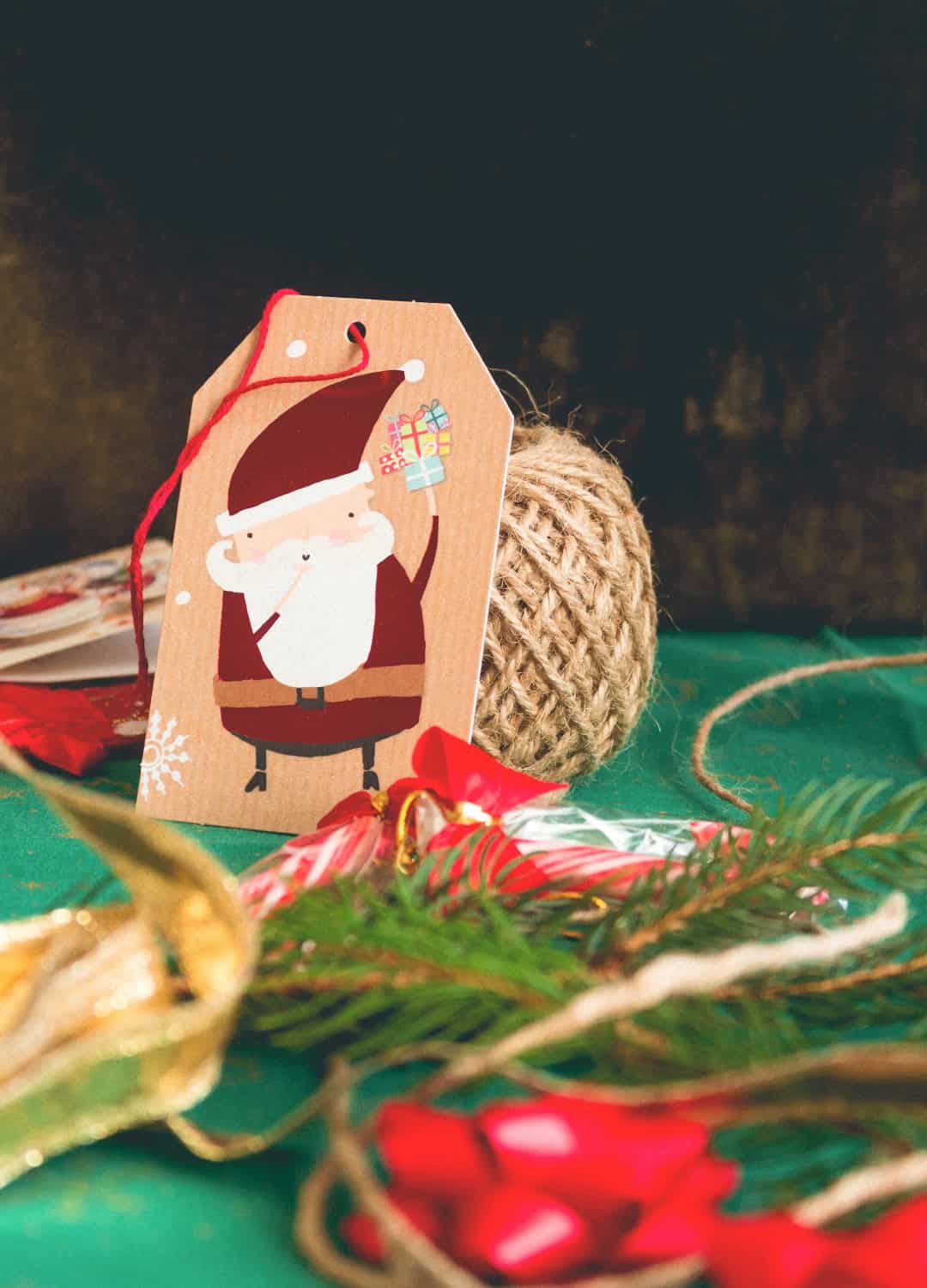 There's not much to be said about this smoothie. It's a cherry smoothie with chocolate so it's super delicious but it wouldn't be me if I didn't sneak in a superfood of some kind. This time, it's spirulina, which pairs really well with chocolate and gives this smoothie a chlorophyll boost. You could also use it as an excuse that you already had a salad for breakfast haha. I added a teaspoon of it, but you can add in as much as you want, depending on your preference. If you're starting out with spirulina, I'd say ½-1tsp so the taste isn't overwhelming. You can always add more if you want, but you can't take it out once it's too much. I like to mix in ½ tsp, taste the smoothie, and add more until I can taste the spirulina a little. I'd do max 2tsp otherwise it'd be a spirulina smoothie and we don't want that, we want a chocolate smoothie. Am I right, or am I right?
I hope you give this a try sometime during the holidays and if you don't have cherries, you can use frozen raspberries instead! It'll be just as good! :)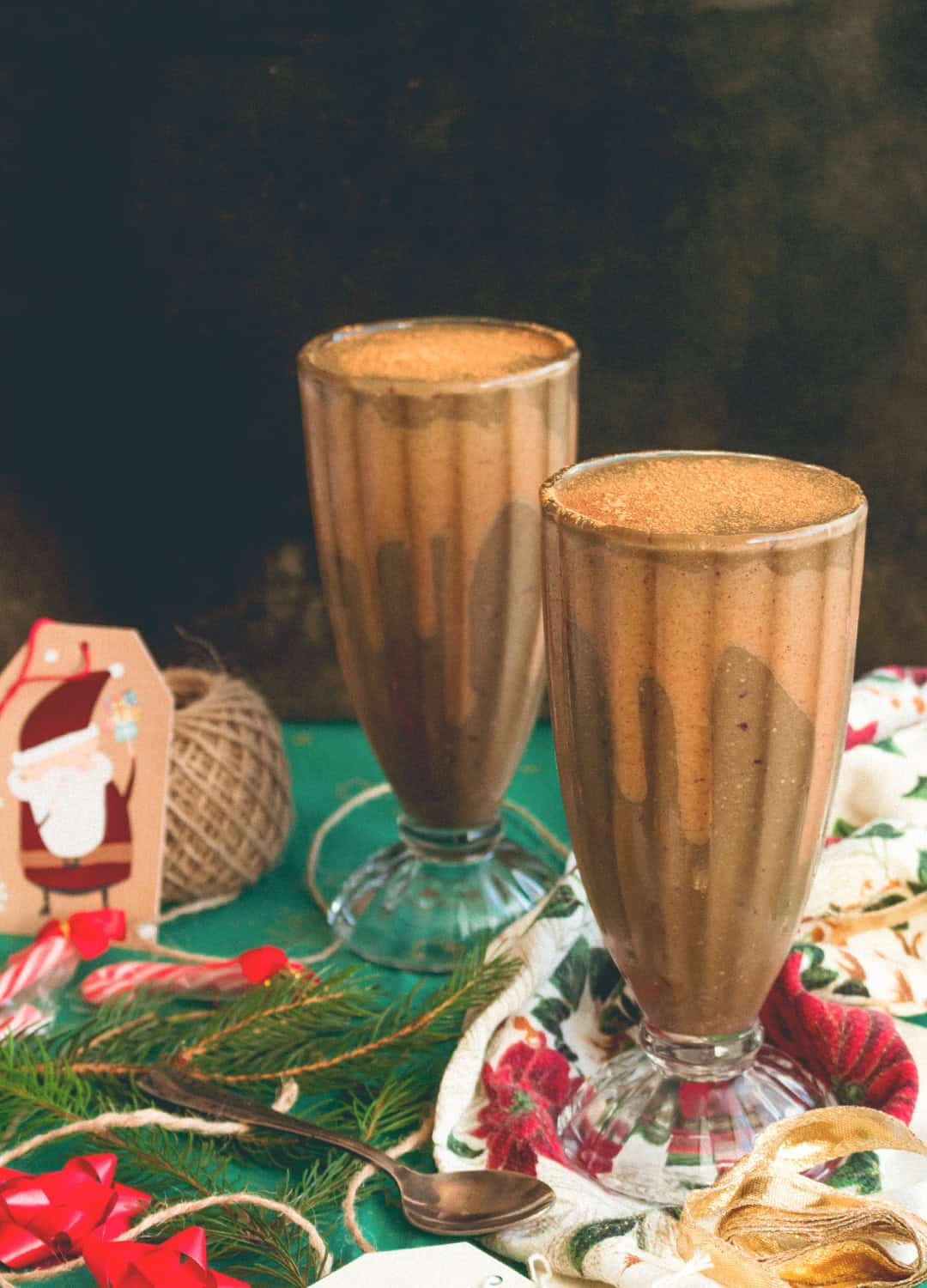 Print
📖 Recipe Chocolate Cherry Green Smoothie
---
The water and meat of 1 young coconut

2

bananas

10

frozen or fresh cherries
a handful of spinach

2 tbsp

raw cacao powder

1 tsp

lucuma powder

1 tsp

mesquite powder

½ tsp

carob powder

1

-

2

teaspoon spirulina

¼ tsp

cinnamon
pinch of sea salt
---
Instructions
Crack open the coconut, pour the water into a big bowl through a strainer and spoon out the meat. (I find it's better when you pour it out through a strainer since there are sometimes some loose pieces of the shell floating around.)
Wash the meat and make sure there aren't any pieces of the shell sticking to it.
Add everything into a high speed blender and blend till smooth.
Enjoy either in a glass or in a bowl topped with goji or other berries.
---