To be honest with you, I was never a big fan of grapefruit as a kid. To be fair, grapefruits are pretty bitter, and when you're a kid that's not very exciting. Oranges and nectarines were the only citrus fruit I'd eat. A couple of years ago I came across roasted or broiled grapefruit with sugar and I've got to tell you, it's a total game-changer.
For this recipe, I use coconut sugar instead of regular white sugar as it has lower glycemic index than white sugar (35 compared to 65). Lower GI means that it won't spike your insulin and blood glucose as fast as white sugar would. It's still sugar, it's not a miracle food, but it's less processed, and the lower GI makes it a better choice.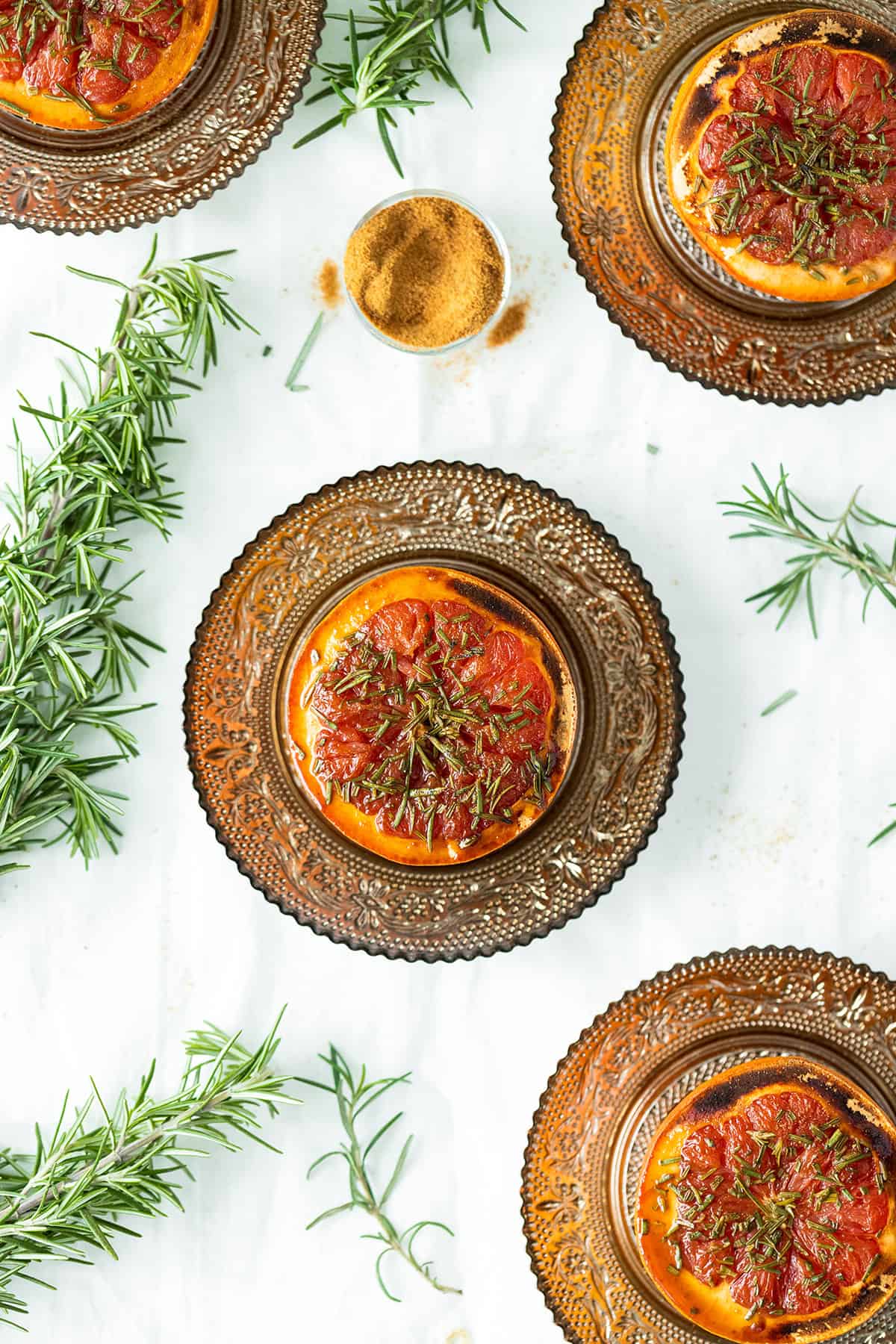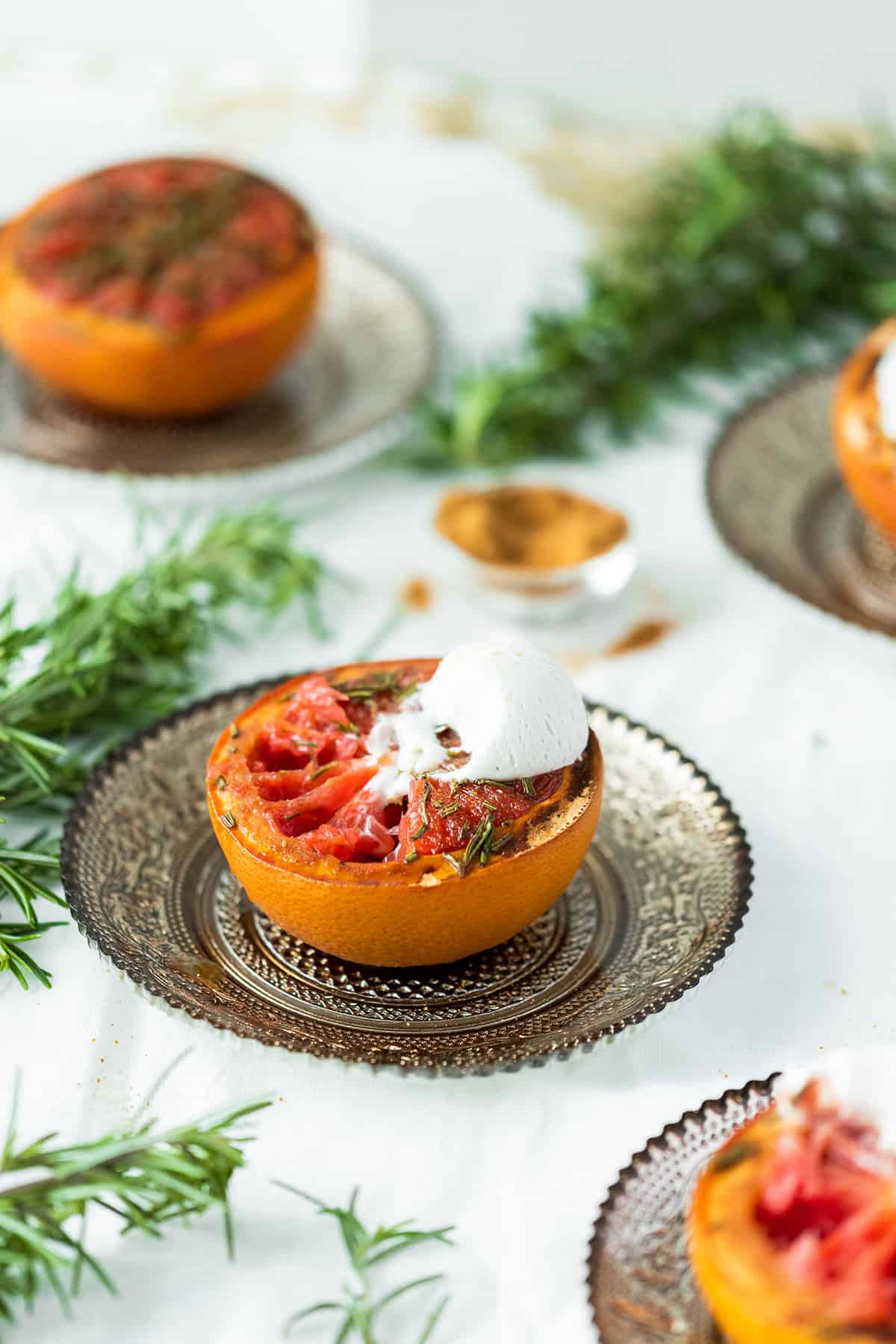 The first time I tried out this broiled grapefruit recipe was actually three years ago in 2016, while I still lived at home in Prague! I can't believe it took me so long to actually share it with you haha. Initially, I only used coconut sugar, rosemary, and a small pinch of salt. I broiled the grapefruits and served them plain. This time, I decided to add some vegan vanilla ice cream on top as it pairs well with the herbs and the caramelized coconut sugar on the broiled grapefruit.
The ice cream turns this into a full-on dessert. You can still taste the slight bitterness of the grapefruit but the caramelized coconut sugar definitely adds sweetness. I've tried this with rosemary and with thyme on separate occasions and both herbs go well with the grapefruit here. The combination of both is really tasty too! Here, I only used rosemary because it's my favorite one but both are really great!
If you don't have fresh herbs, you can use dried instead. If you're using dried herbs, use 2 teaspoon instead of 1 tablespoon fresh. Dried herbs are more concentrated, that's why I add less.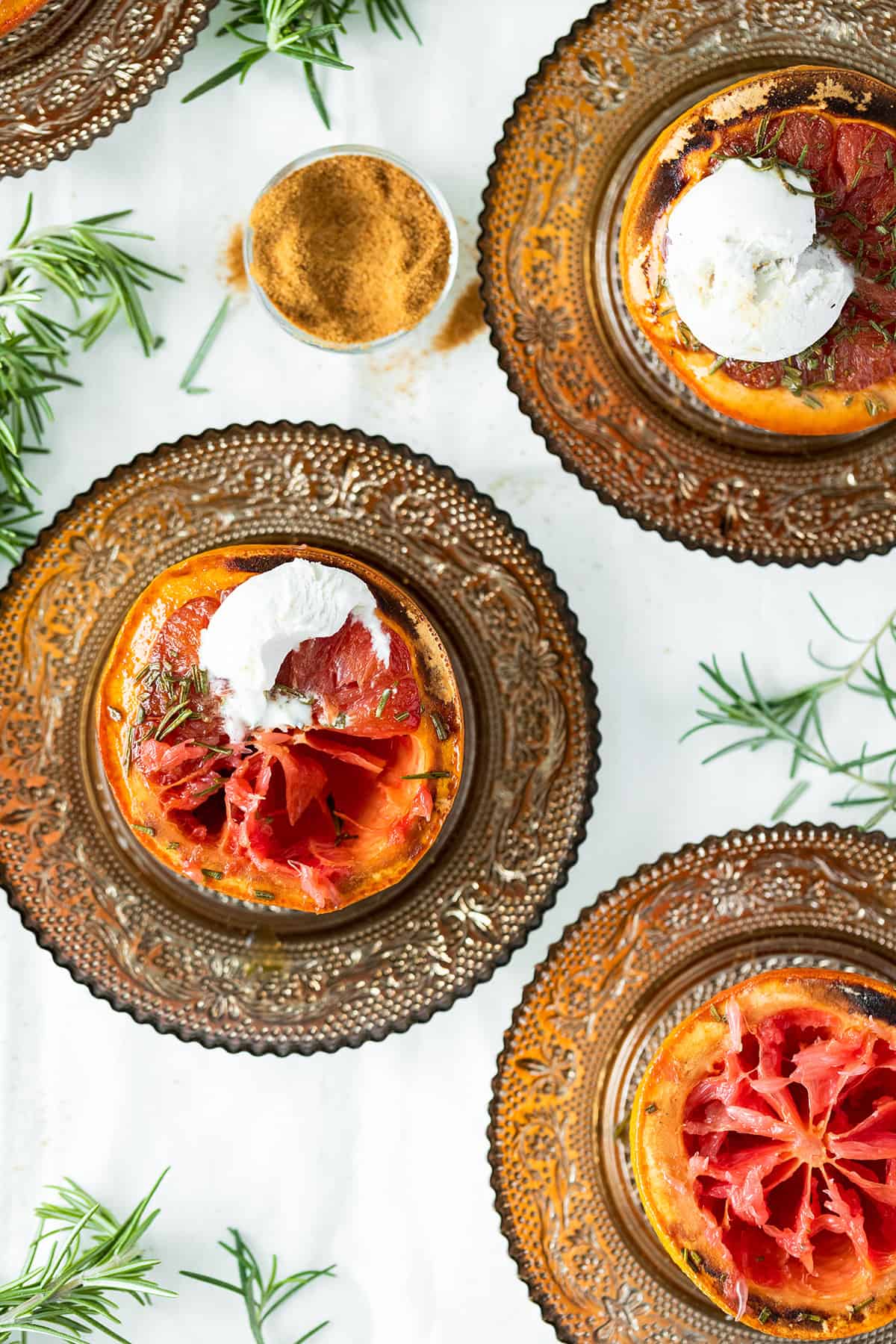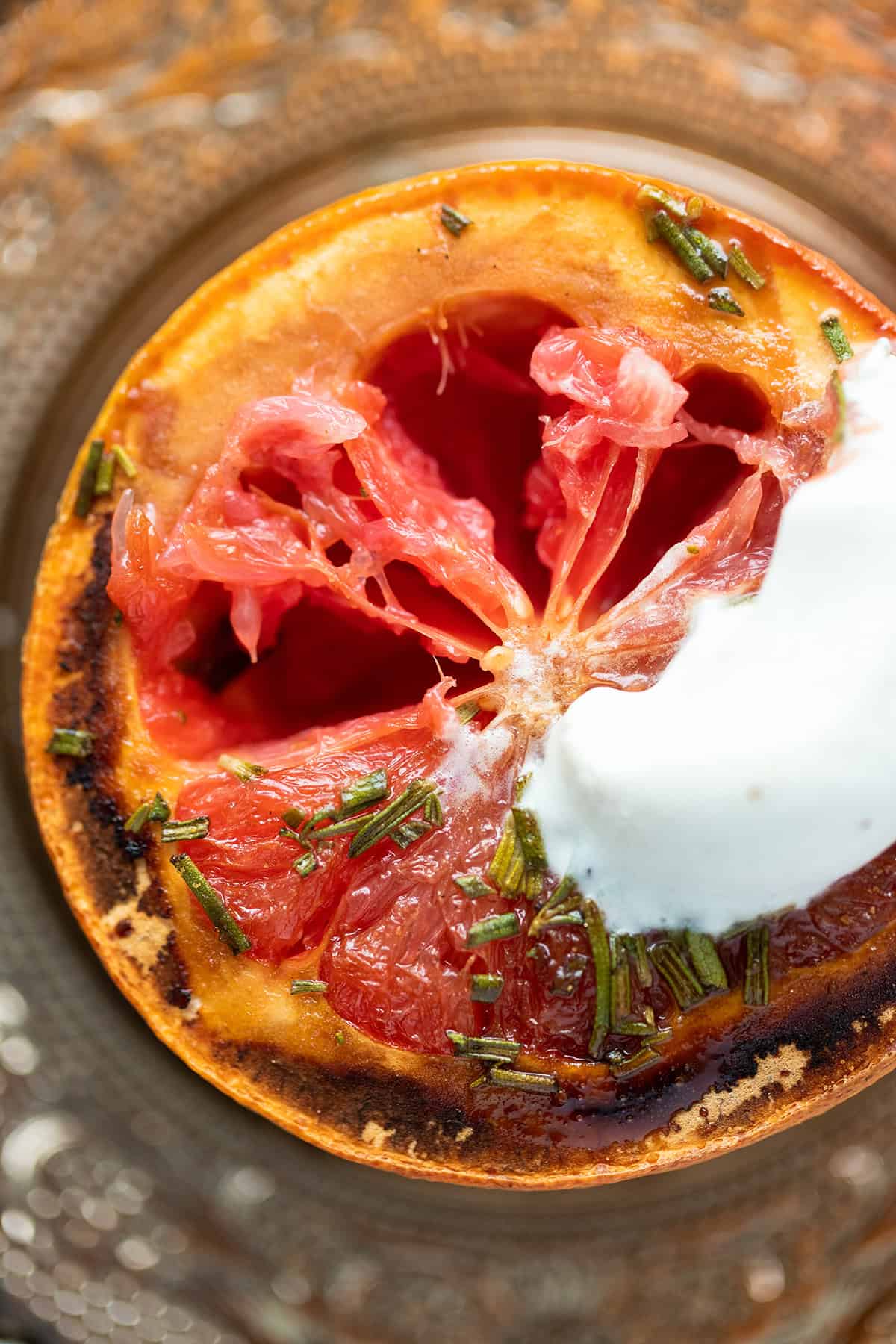 Print
📖 Recipe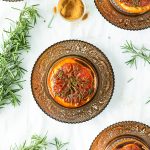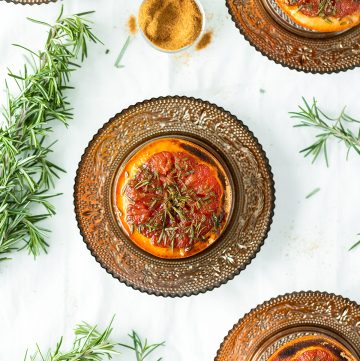 Broiled Grapefruit with Rosemary and Coconut Sugar
---
Description
Perfect addition to brunch with plant based yogurt, or my personal favorite - a dollop of thick coconut kefir. This also makes a tasty dessert when served with a scoop of vanilla ice cream.
---
2

grapefruits, cut in half

2 tbsp

coconut sugar

1 tbsp

finely chopped fresh rosemary*
small pinch sea salt
---
Instructions
Turn the broiler on in your oven.
Lay the grapefruits on a baking sheet (cut size up) and set aside.
In a small bowl, mix the coconut sugar, rosemary, and thyme, and salt.
Sprinkle the mixture evenly over the grapefruits.
Place in the oven and broil for 5-10 or until golden and slightly blackened on the edges. Keep checking the oven to make sure to not burn them!
Serve with ice cream as a dessert or yogurt for breakfast/brunch.
---
Notes
* If you don't have fresh herbs on hand, you can use 2 teaspoon of dried herbs.
Keywords: grapefruit, coconut, sugar, rosemary, thyme