What can I say? I love a good bowl of creamy oatmeal — in every flavor possible. I lost count of how many oatmeal recipes I've shared with you so far but my guess is a lot. To tell you a secret, I actually make the same flavor of oatmeal every morning which is blueberries, raspberries, acai, cacao, vanilla, cinnamon, and sometimes I also add maca, yacon, mesquite, lucuma, or even chlorella. Yep, really - chlorella, you read that right! But from time to time, I try new flavors and this one has been my favorite lately so I wanted to share it with you. I wanted to make plum poppy seed muffins with lemon zest for the longest time but in the end, I didn't want to bother with all the testing and measurements so I just make this Plum Poppy Seed Oatmeal with Lemon Zest instead and oh boy is it good. It's the perfect flavor for this time of the year when it's getting warmer (finally!!) and we're almost in Spring.
If you're looking for more oatmeal recipes, here are three of my favorites: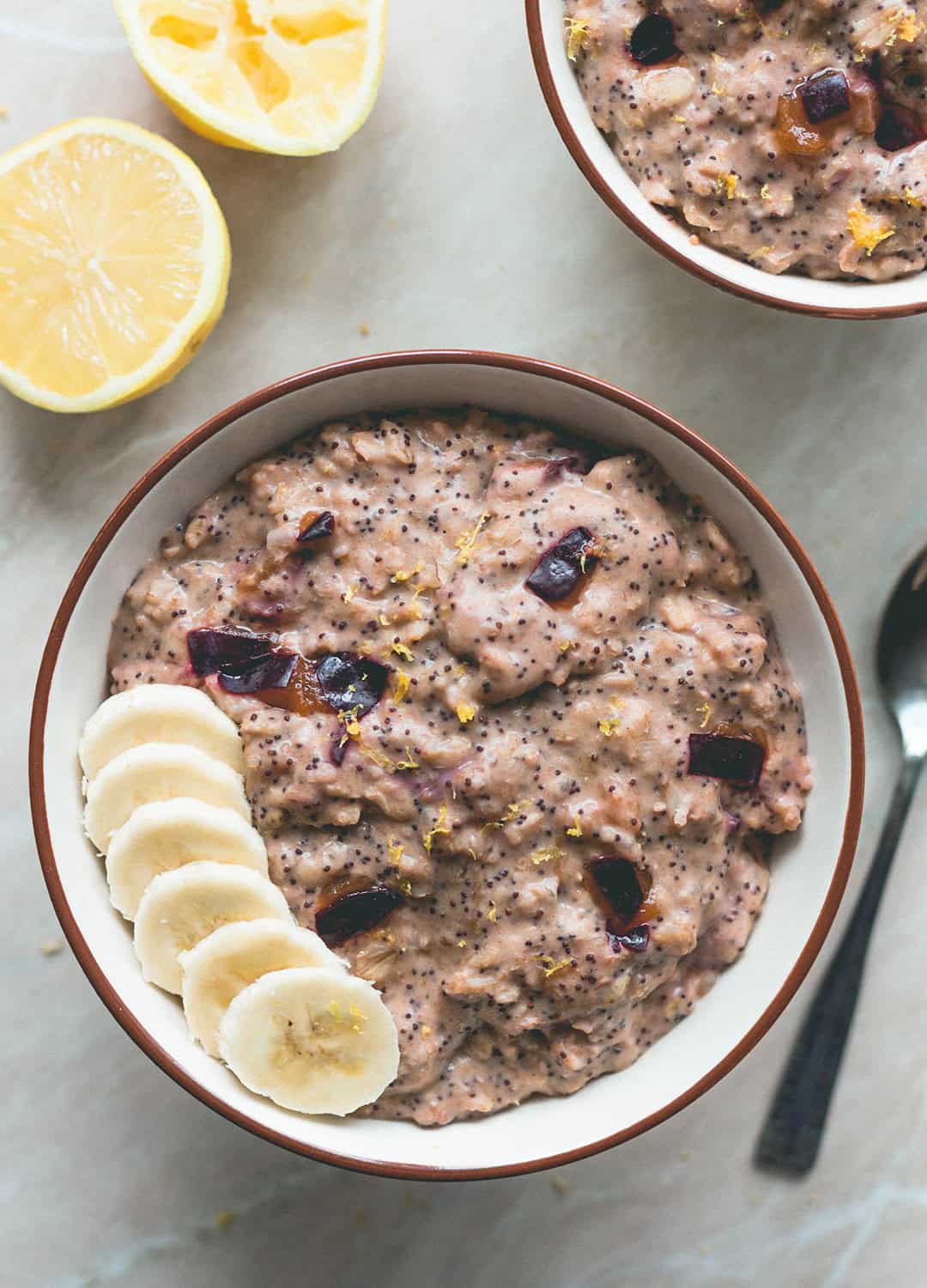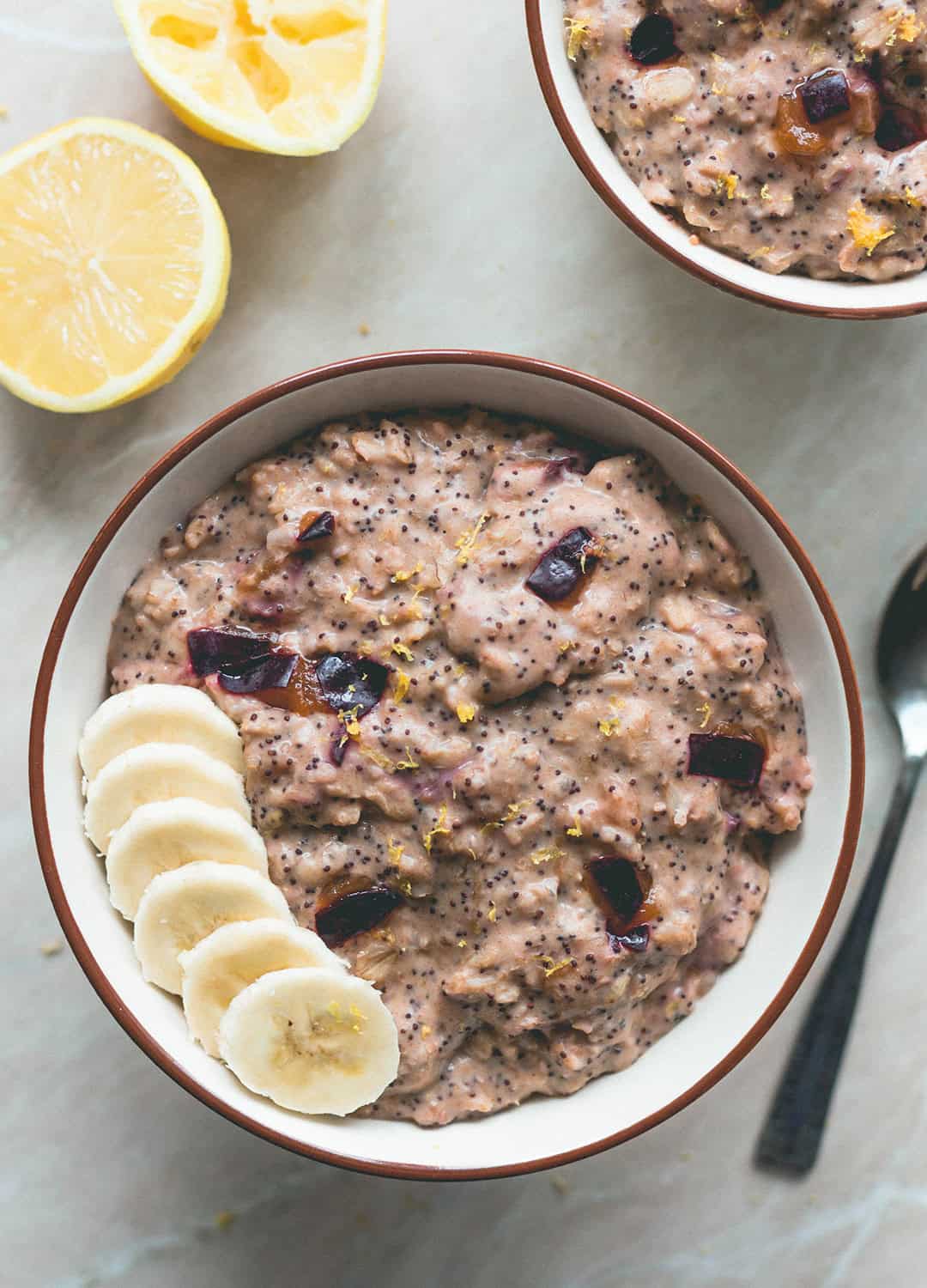 In other news, I have a new logo!! I spent hours upon hours searching for a font for my logo because basically, I was fed up with the one I had. I wanted something new, something I would love and feel happy about and proud of. Soon I realized I like handwritten fonts the most so looked for one that would most resemble my actual handwriting. Don't be fooled, my handwriting is nowhere this pretty but I still think I can preppy close with the style how each letter is written. I'm super excited about how it came out and I really hope you like it as well!<3 It's by no means a professional logo and I'll probably change it again at some point, maybe for one created by a professional, but for now it's here and it's prettyyyyy. I mean, just look at the picture below. it makes it look so elegant and clean. It also kind of looks old school, moody, and like an old photograph kind of? That's what I was going for anyway with the font and editing style. Let me know what you think :)
I also have a new favicon with the letters thi (favicon is the small icon you see in your browser's tab and when you bookmark my site) AND a new thi logo on Facebook, Pinterest, and a new header on Twitter. So exciting! It's honestly like a breath of fresh air.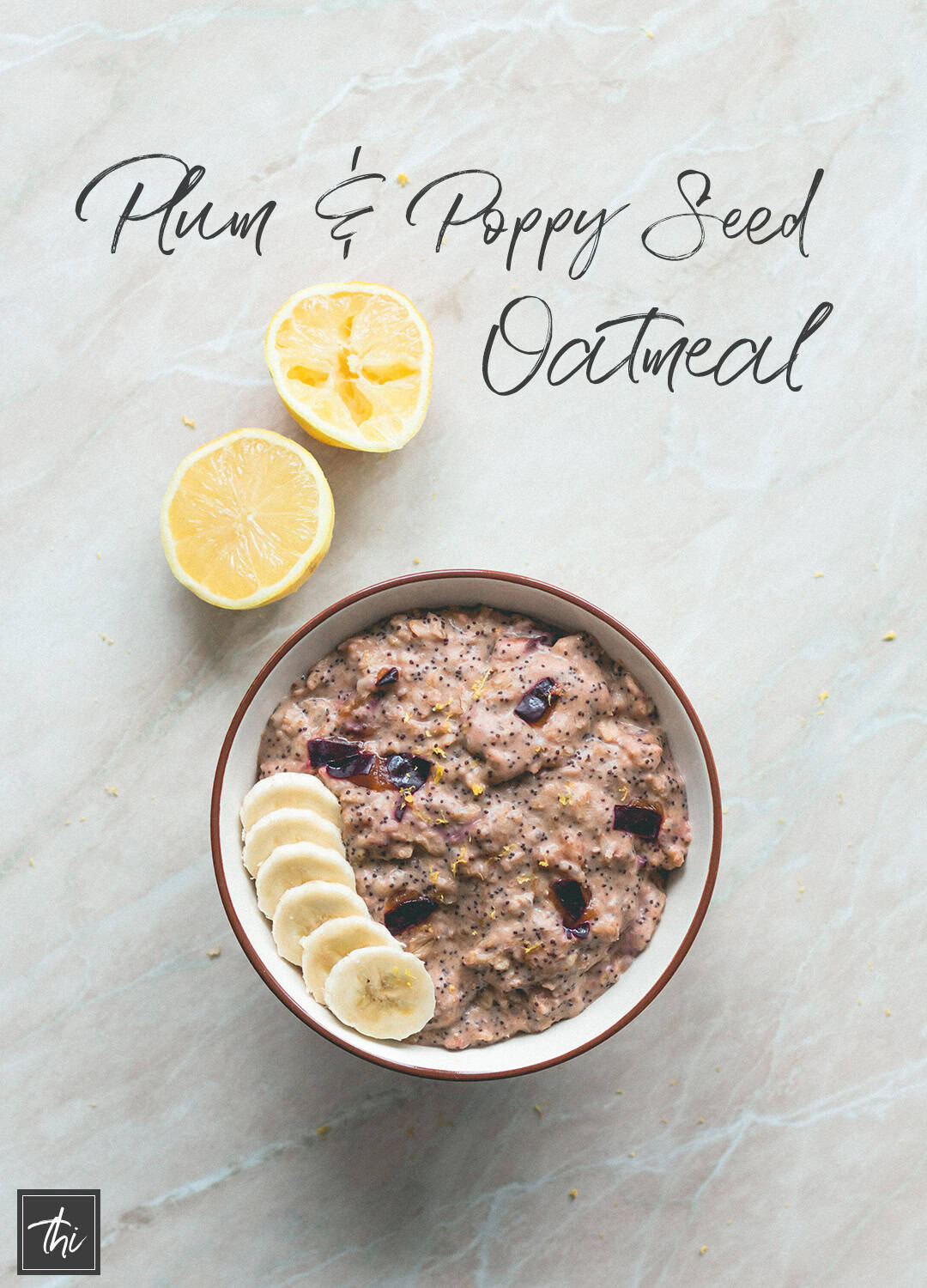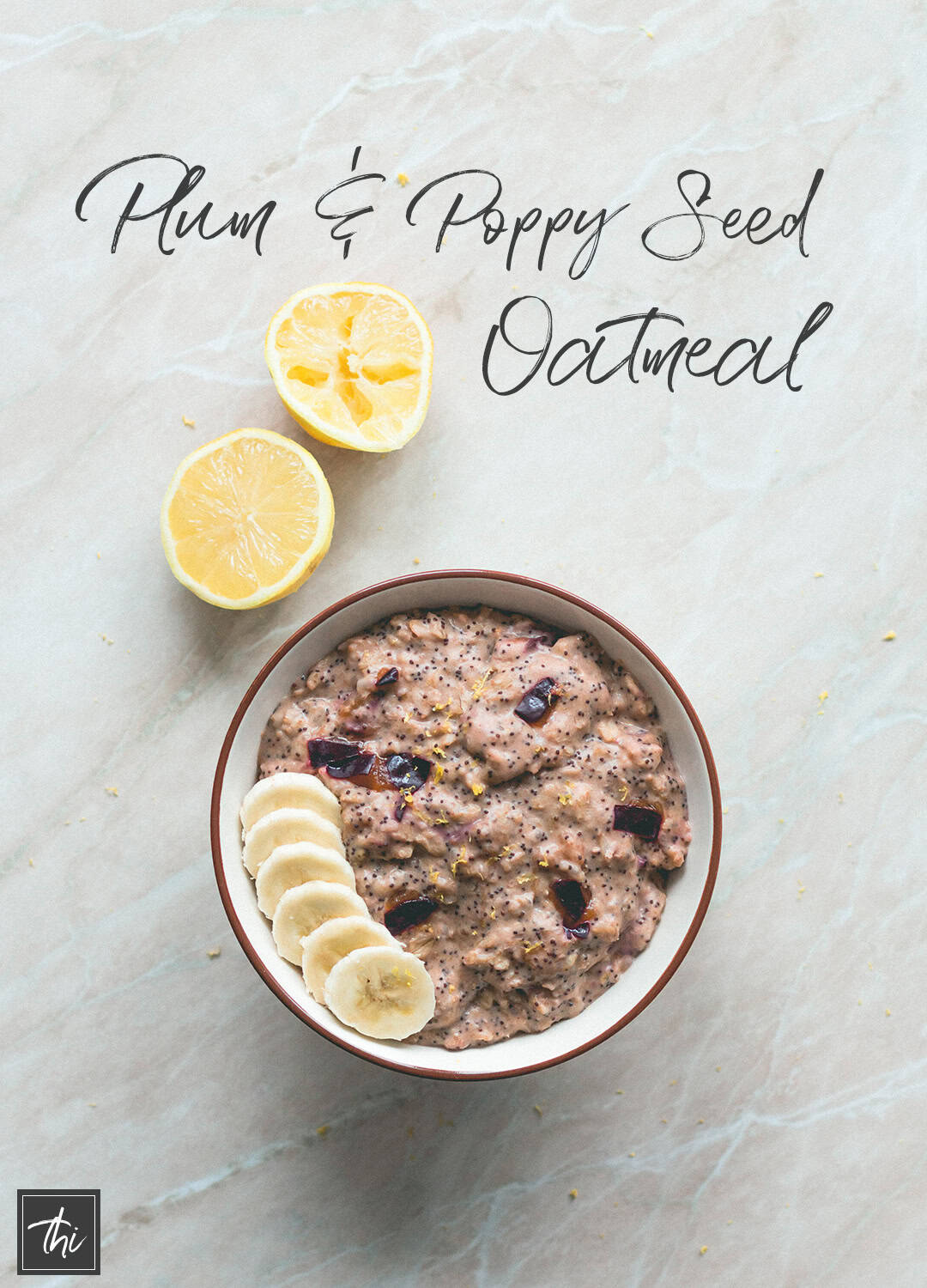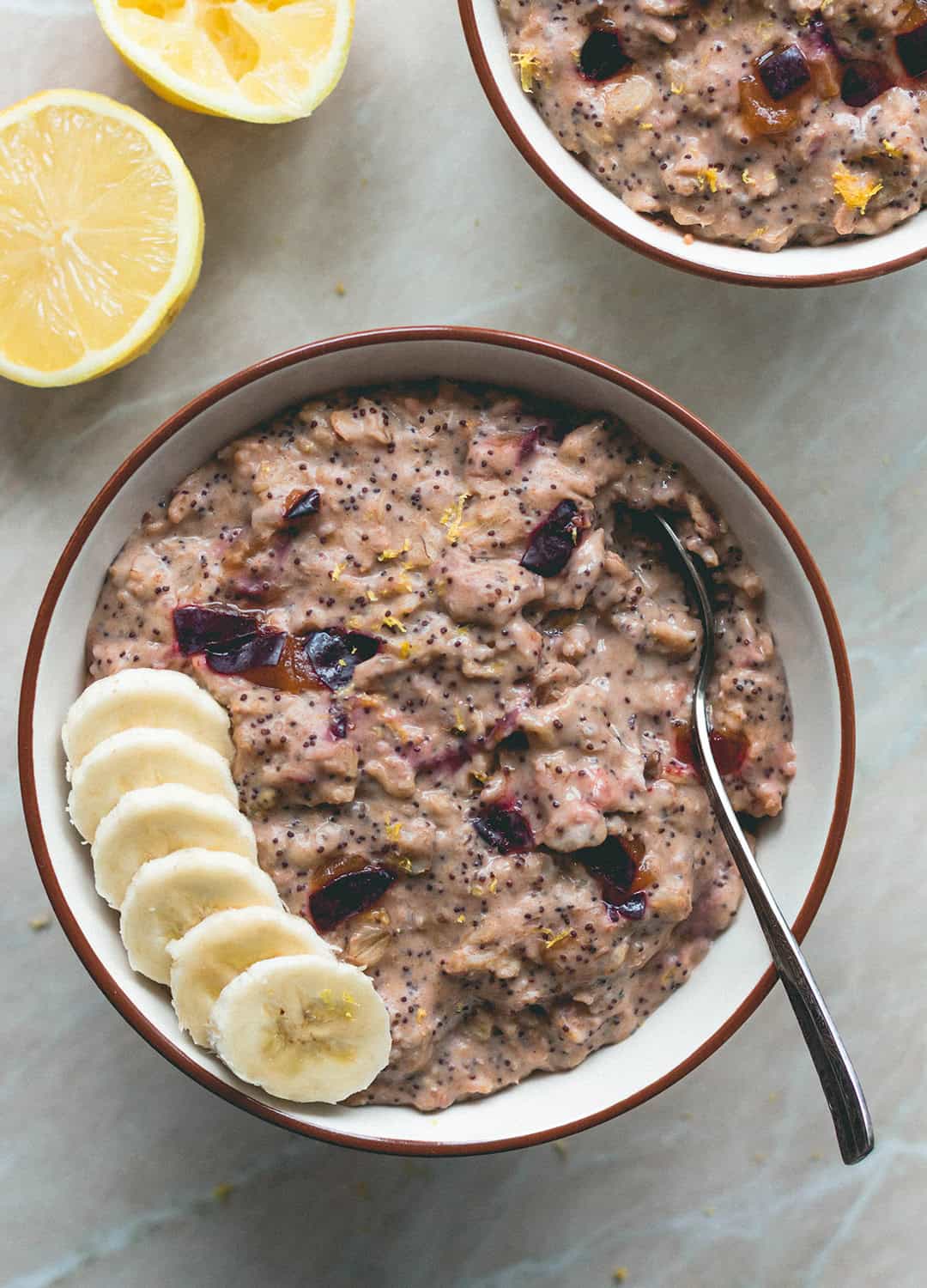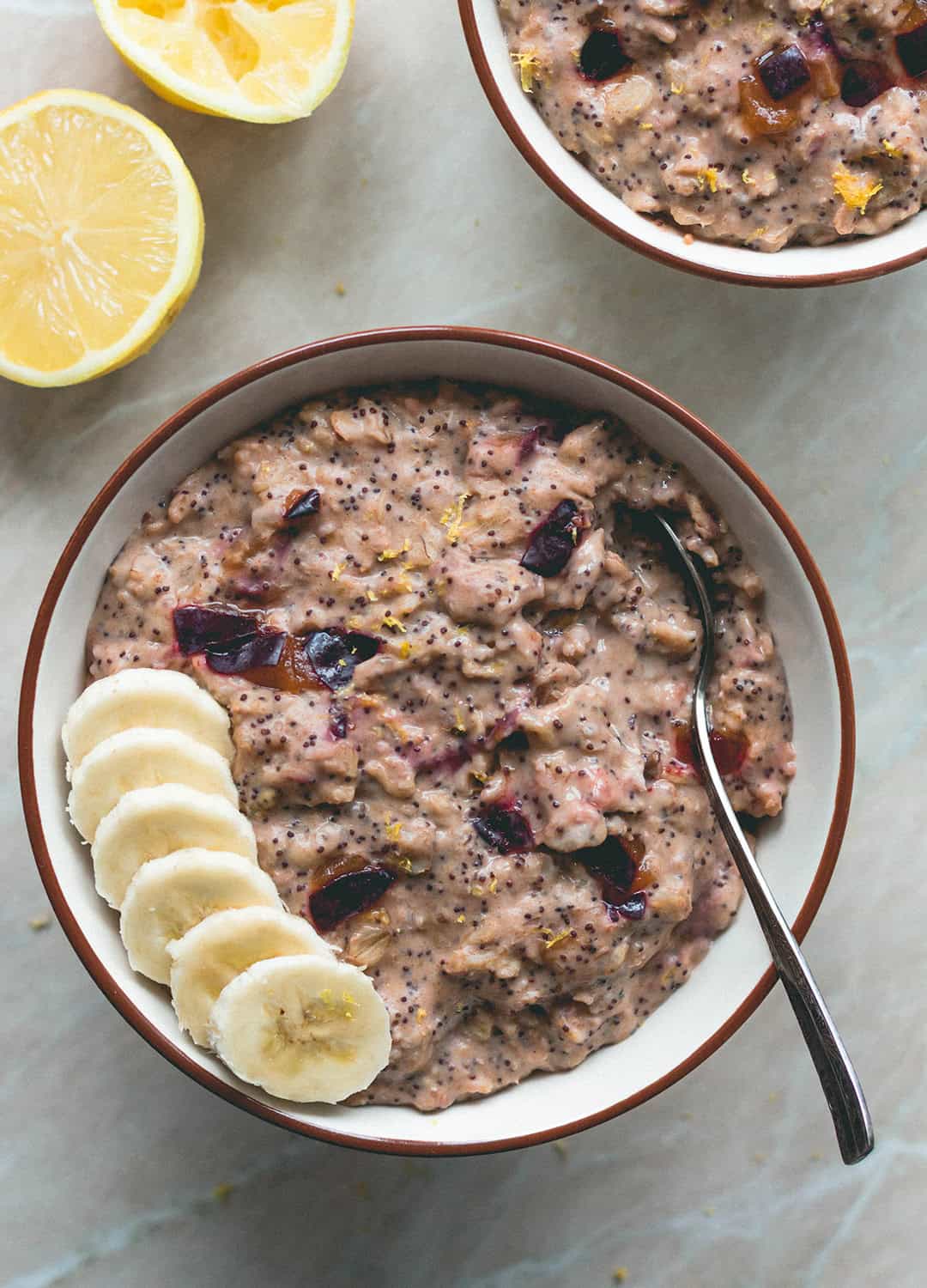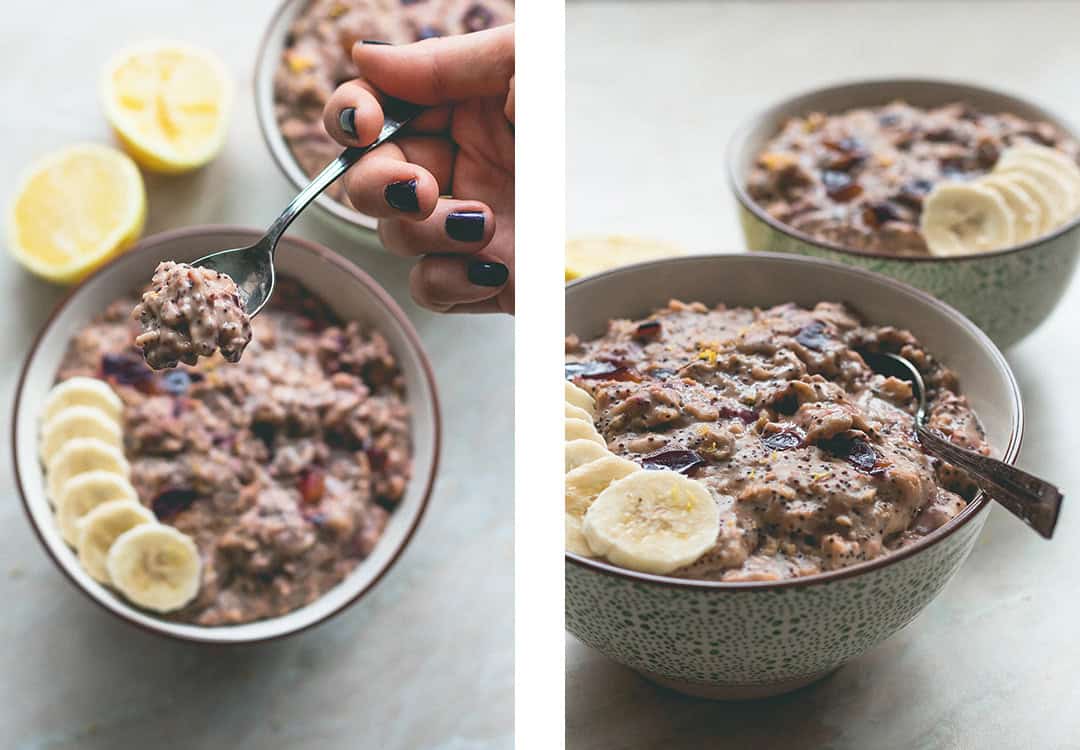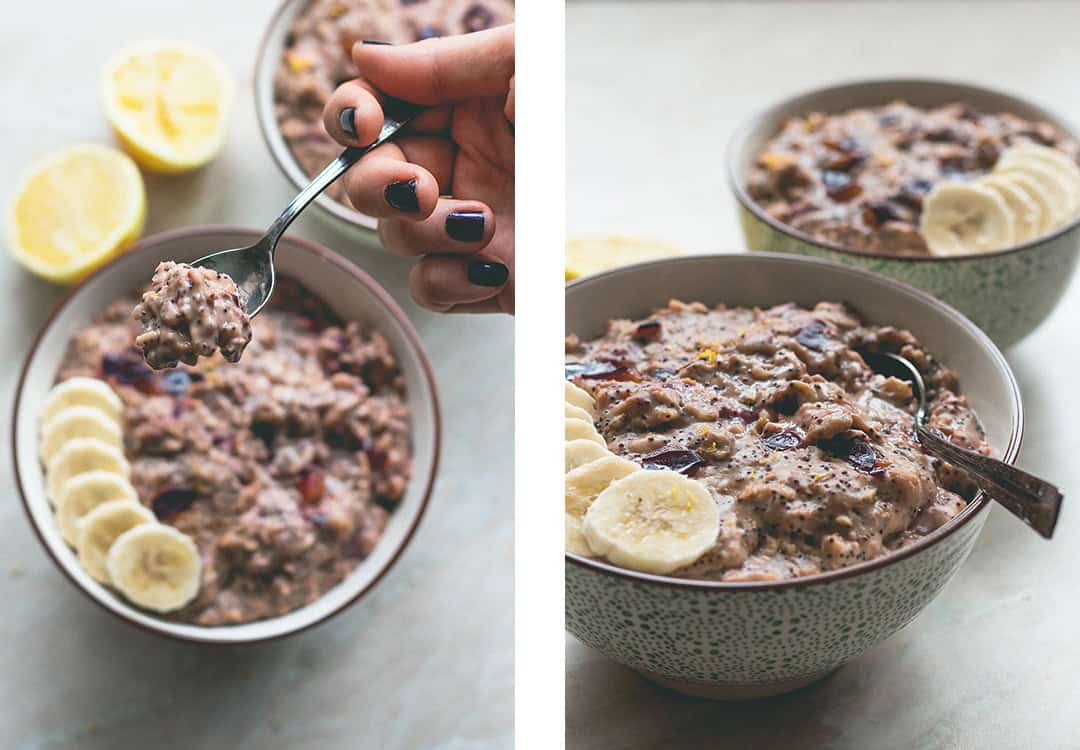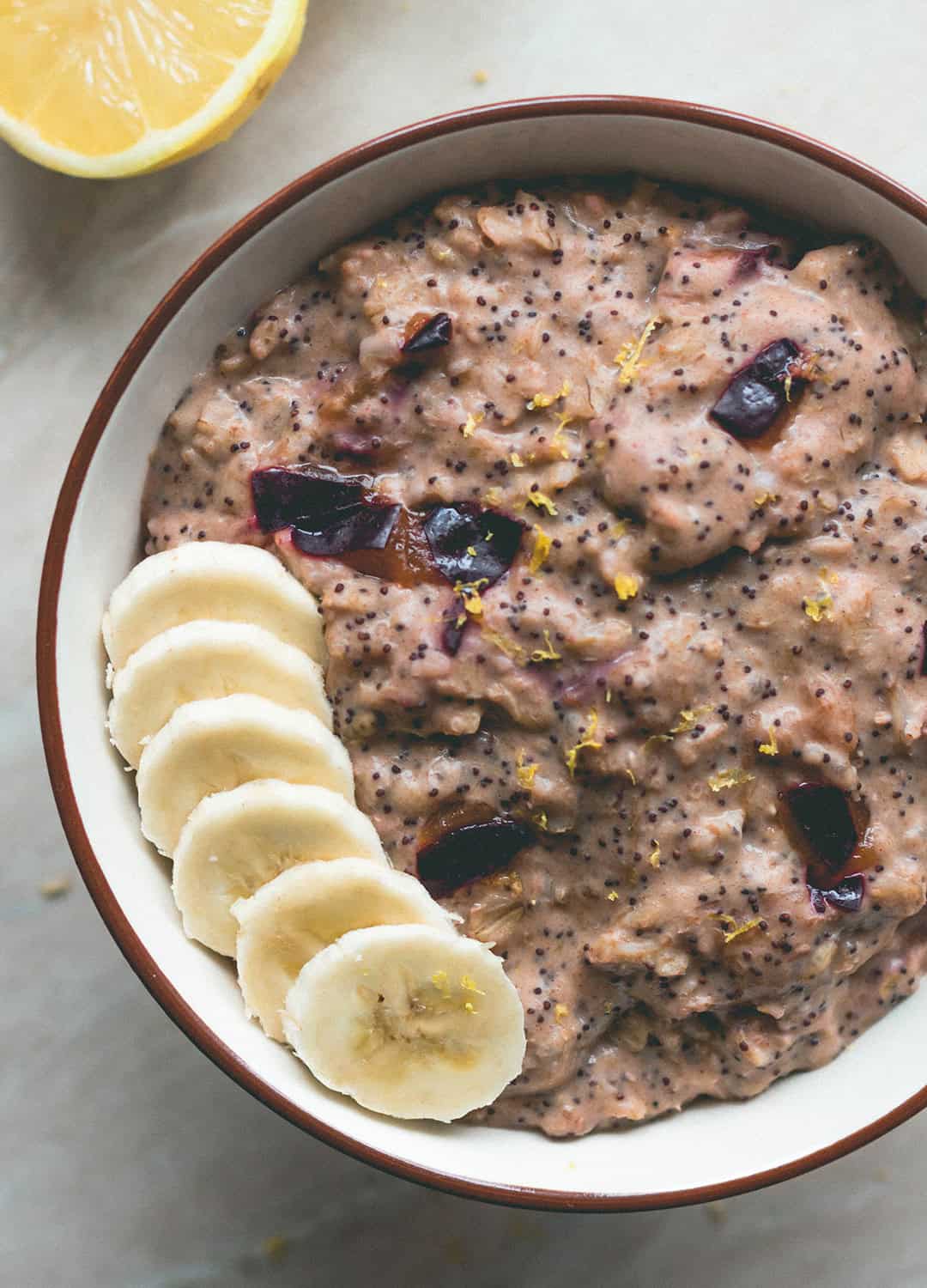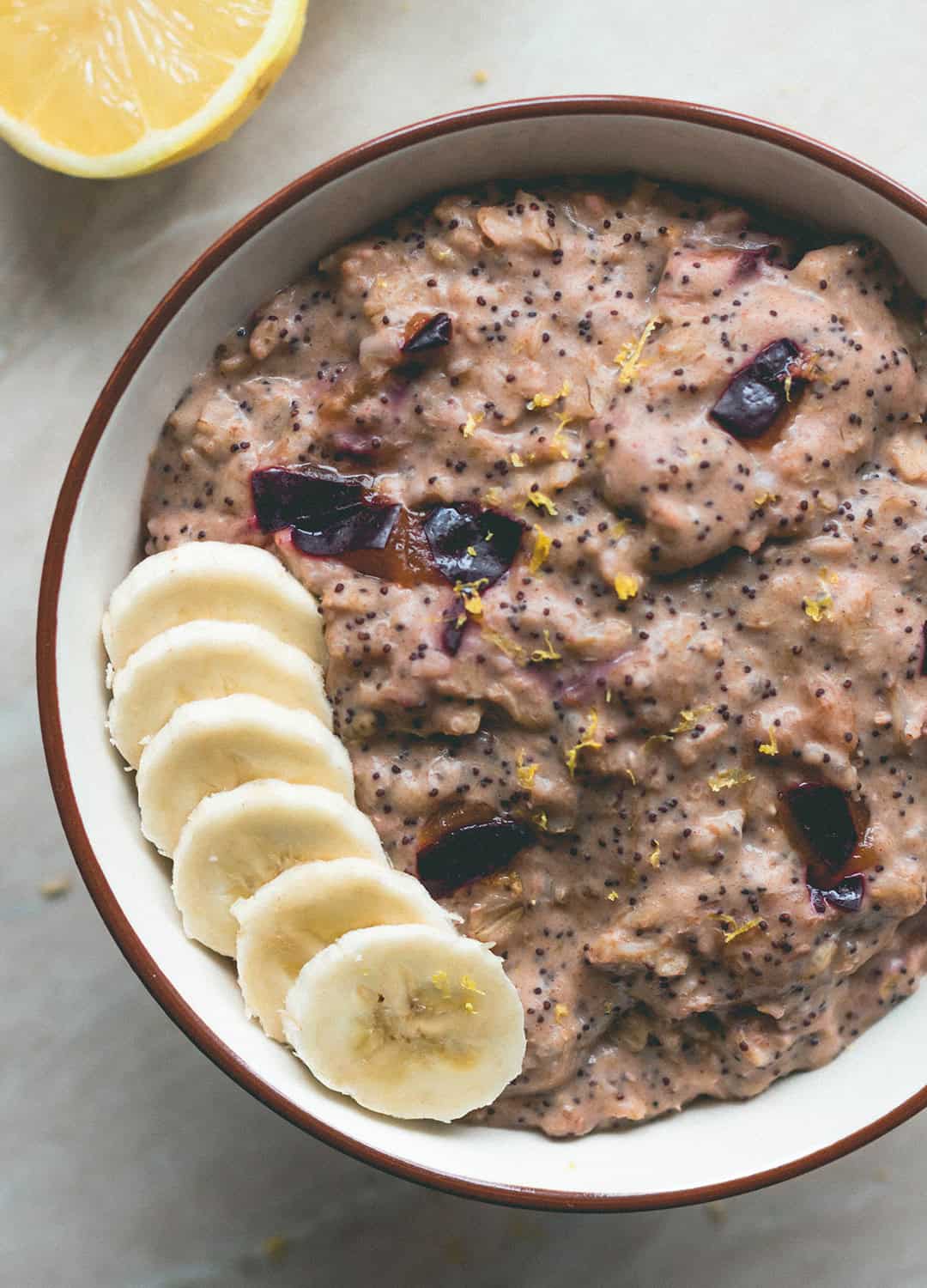 Print
📖 Recipe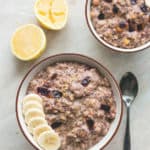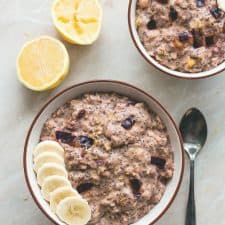 Plum Poppy Seed Oatmeal
Author:

The Healthful Ideas

Prep Time:

10 mins

Cook Time:

10 mins

Total Time:

20 mins

Yield:

1

1

x
---
1 cup

almond milk (or water)

½ cup

rolled oats

1 tbsp

poppy seeds

1 tbsp

chia seeds (optional)

3

-

4

plums, pitted and chopped (fresh or frozen)

1 tsp

coconut sugar (optional, sub for maple syrup or honey if you don't have coconut sugar)

¼ tsp

cinnamon (optional)

¼ tsp

vanilla powder (optional)
---
Instructions
In a small pot, bring the almond milk to a boil, add the oats and poppy seeds and cook until creamy for about 10 minutes, adding some water if necessary.
Stir in the chia seeds if using.
Add the plums, coconut sugar, cinnamon, vanilla and cook for a few more minutes to bring out the flavors and to heat it back up if the plums were frozen.
Serve topped with nut butter, berries, or any other toppings you like.
---