Blackberry season is finally here!! So many berries, so little time! Do you feel like summer should last twice as long just so that we could properly enjoy all the amazing produce? I can't believe it's already August. I hope you're just as excited for this months produce as I am (especially the fruit) - blackberries, blueberries, plums, figs, nectarines, peaches, watermelons, etc. The list just goes on! Let's start with my latest and greatest obsession, this Lavender Blackberry Jam!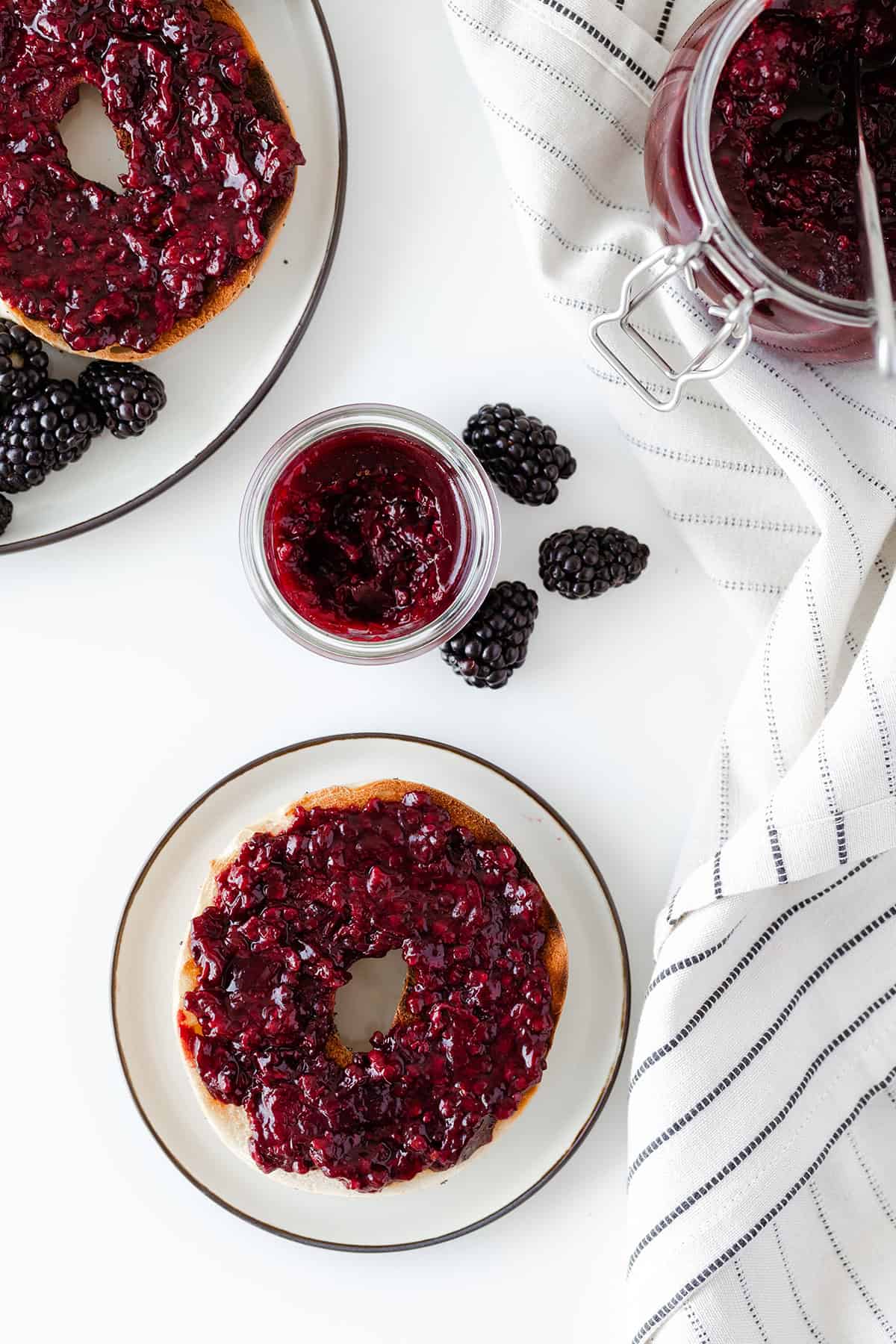 When I was a kid, I used to pick blackberries and raspberries near our cottage every summer. There was this big blackberry bush by the side of a dirt road we drove along on our way there. There were sooo many of them every year! The bush got bigger and bigger every year and it became my favorite activity to do whenever we visited our cottage house towards the end of summer. One year, they built a ranch nearby and eventually got rid of the blackberry bushes to build pasture for horses. I'll always remember running around there picking as many blackberries as I could carry.
Nowadays I just run towards the farmers market and buy as many berries as I can carry and I'm as excited about it as I was back then at our cottage.
This Lavender Blackberry Jam is incredibly easy to make and really delicious. You can use fresh or frozen berries for this and it comes together in about 20 minutes. The lavender adds a nice touch but isn't necessary if you don't have it, the blackberries will be just as delicious on their own.
Great on toasted bread, bagels, oatmeal, pancakes, muffins, cake - you name it! On Thursday I'll be sharing a gluten-free crepes recipe with you that uses this Lavender Blackberry Jam as topping and it totally wins as my #1 favorite breakfast for August!
Similar recipes you might like: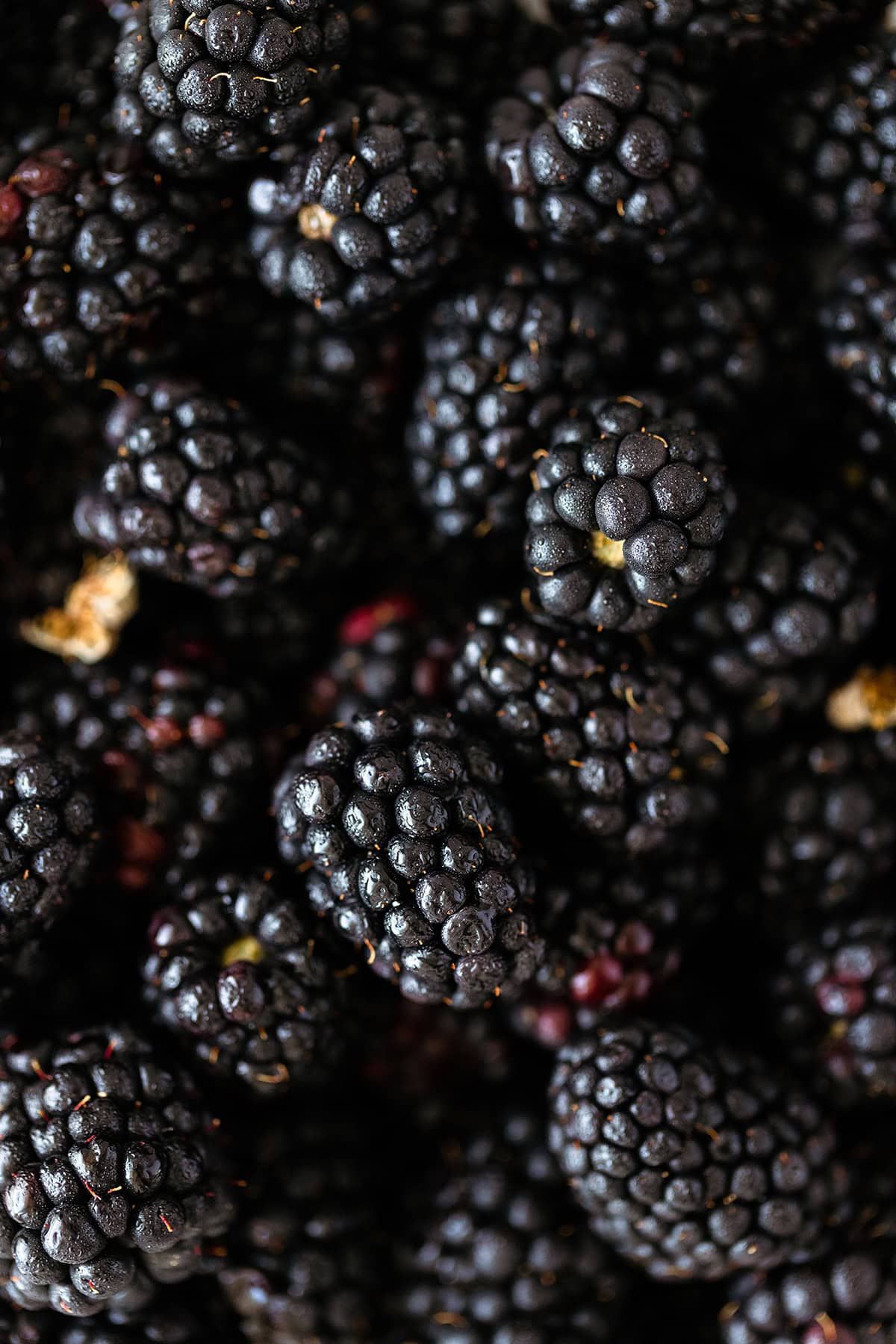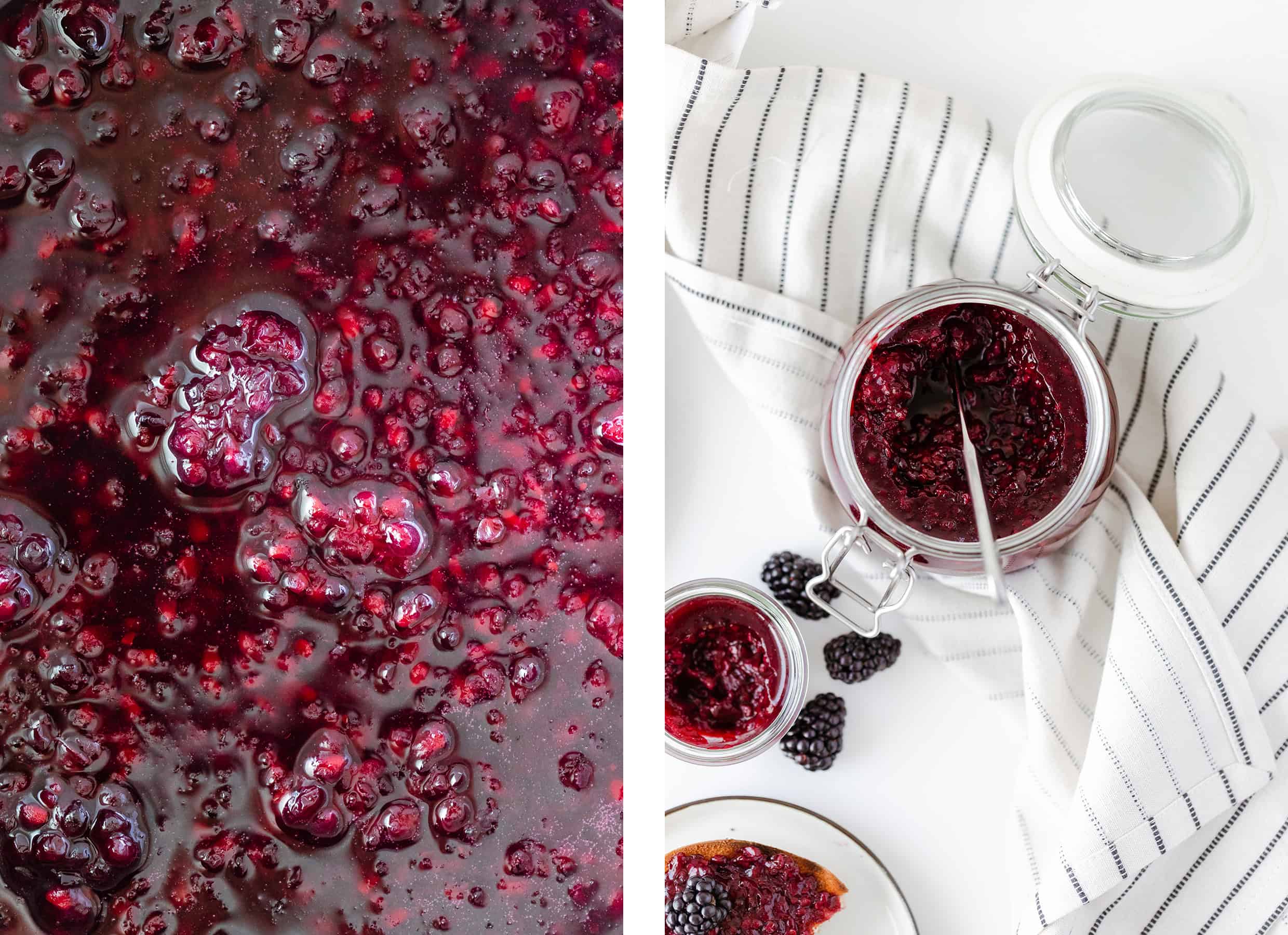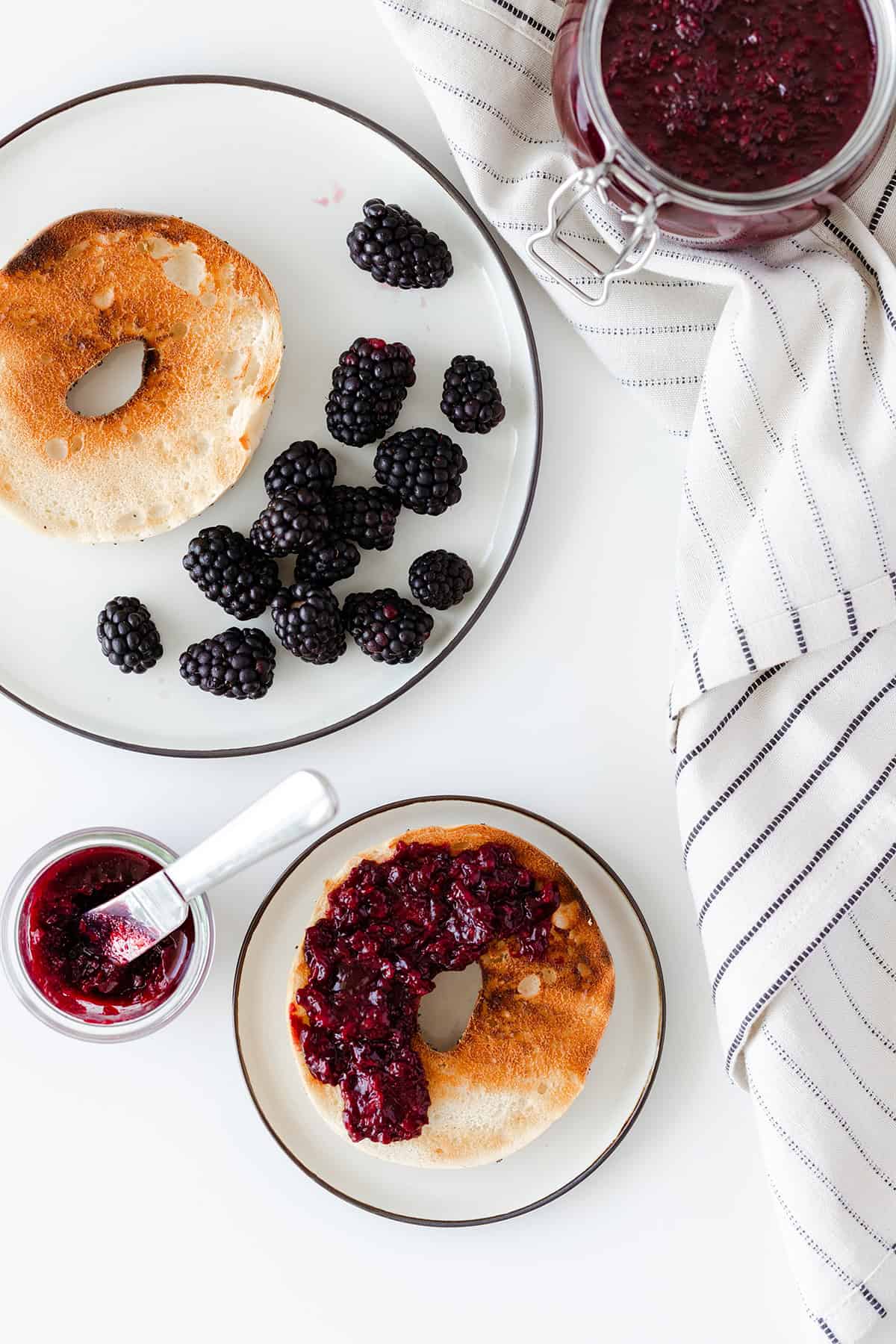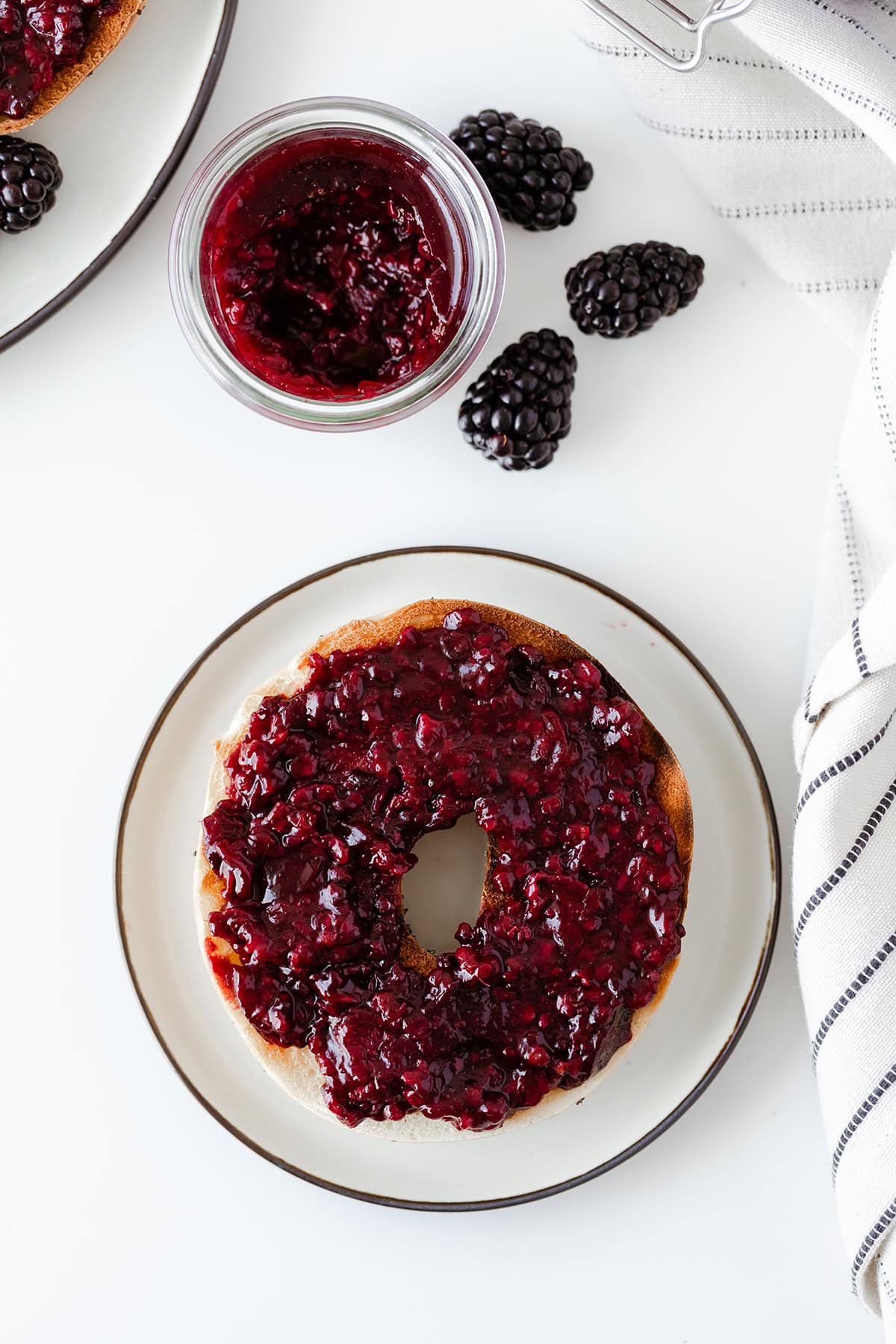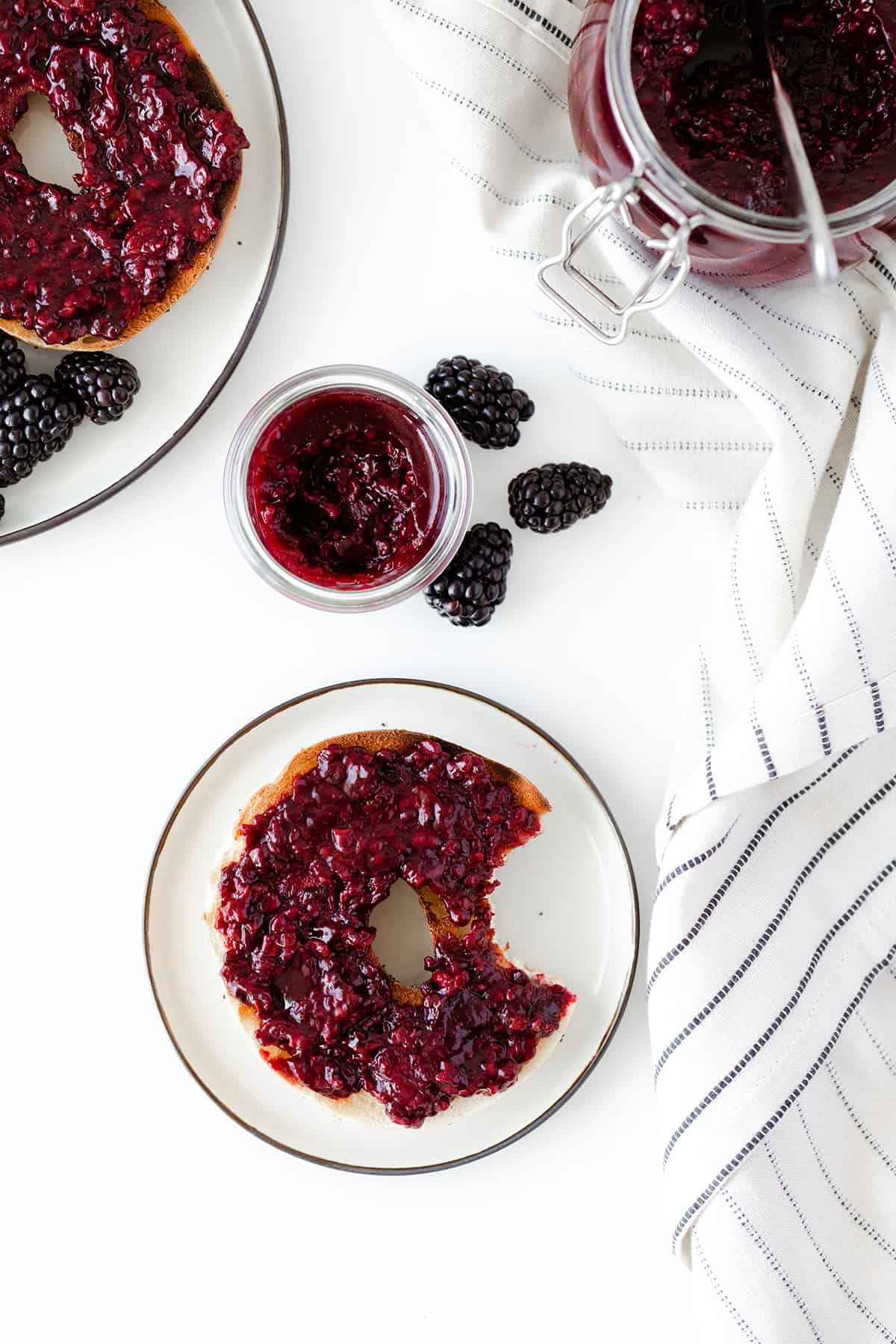 Print
📖 Recipe
---
Description
Sweet and tangy lavender blackberry jam.
---
4 cups

blackberries

¼ cup

water

3 tbsp

agave (or another sweetener of choice - maple syrup, honey, coconut sugar, xylitol)

1 tsp

lavender extract

1 tbsp

agar-agar flakes (not powder)
---
Instructions
Into a small pot add the blackberries, water, and agave and bring to a boil over medium-high heat stirring frequently so the blackberries don't stick to the bottom.
Lower to medium-low heat and let it simmer for approx. 15 mins, stir in the lavender extract and the agar-agar flakes and let the jam cook for 5 more mins so the flakes can dissolve and the jam can thicken.
Take off heat and let it cool down. Transfer to an airtight jar and store in the fridge for up to 5 days.
---
Keywords: lavender blackberry jam