Salad will always be my go to lunch. I love lettuce. Yes, really.
There are so many options with salad. There are so many vegetables you can add, so many amazing dressings you can make, and many variations of crunchy toppings you can finish your salad off with.
You can make seasonal salads with local produce that's available at that time of the year. Think outside the box and see the number of options you have with salad. I have so many ideas for salad recipes I want to share with you, starting with this basic one. It's simple but really tasty! Even though this is more of a summer salad, I do make it all year round, or a variation of it because it's really good.
It's easy to make, you don't need any fancy ingredients, and it's devine. Now let's get to it!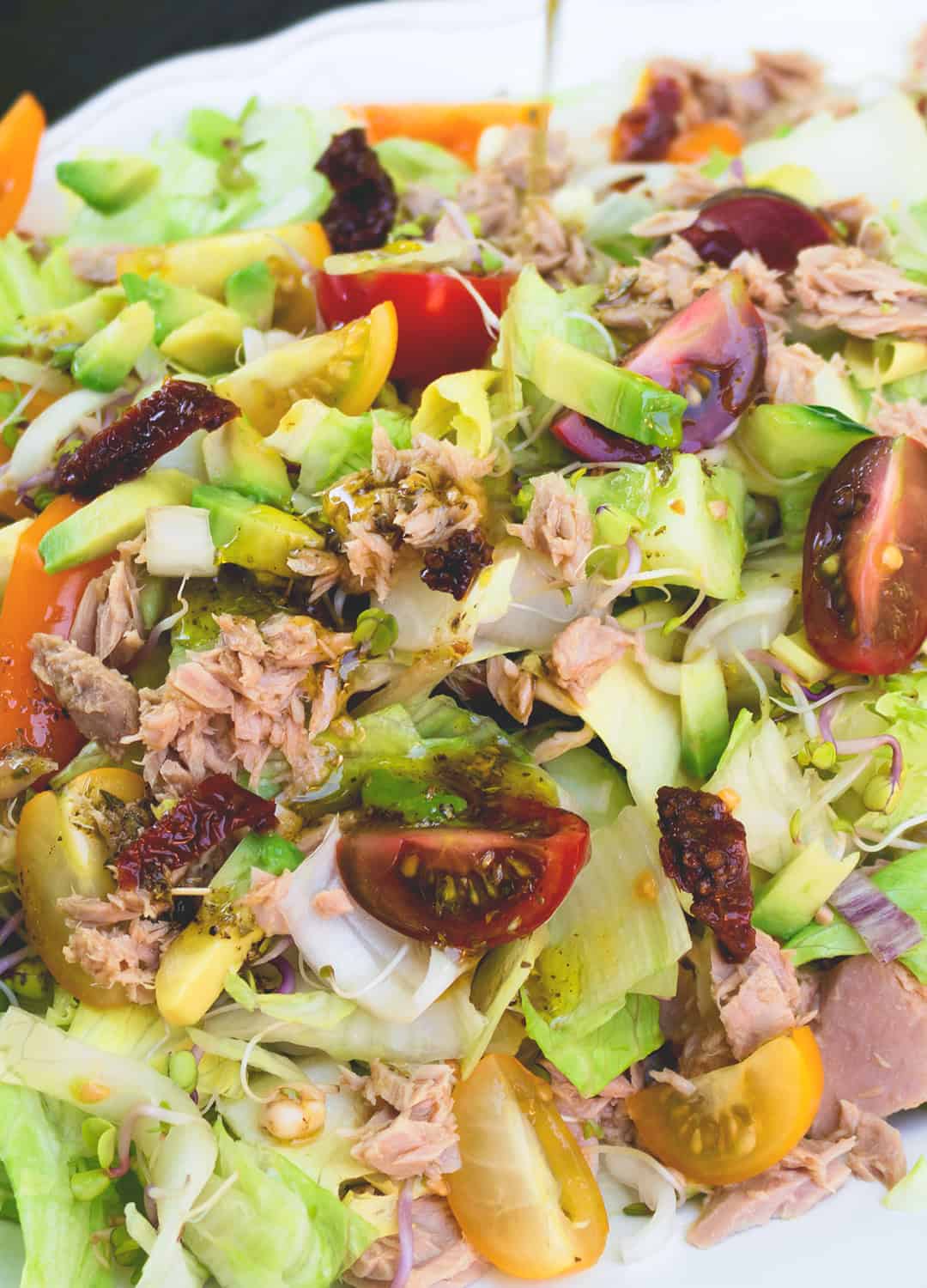 I really do love salads. The greener the better.
I was at a restaurant the other day and ordered sauteed vegetables as a main dish because it was the only thing that appealed to me there. It was supposed to be a side dish so I ordered two portions (that's how you eat in a restaurant where salads or healthy food isn't their main focus). Anyways, there were two salad leaves on the side of my plate (a decoration) which I devoured, obviously. I also ate my mom's portion of two salad leaves from her plate. The veggies were simply too spicy and oily and I needed more greens. —rabbit allert— So I asked the waitress if I could get more. By the time I almost finished my plate, she came back with a plate OVERFLOWING with various types of plain greens. YAY! I was able to finish the plate it in no time and she didn't even charge me for it!
Why do I enjoy plain vegetables so much? It's probably because I eat meals that are less processed and as close to their original form as possible. I don't overuse salt and oil, therefore, I can taste the food and I enjoy simple things like a fresh tomato or a leaf of crunchy romaine lettuce. Yes, romaine is probably my most favorite kind.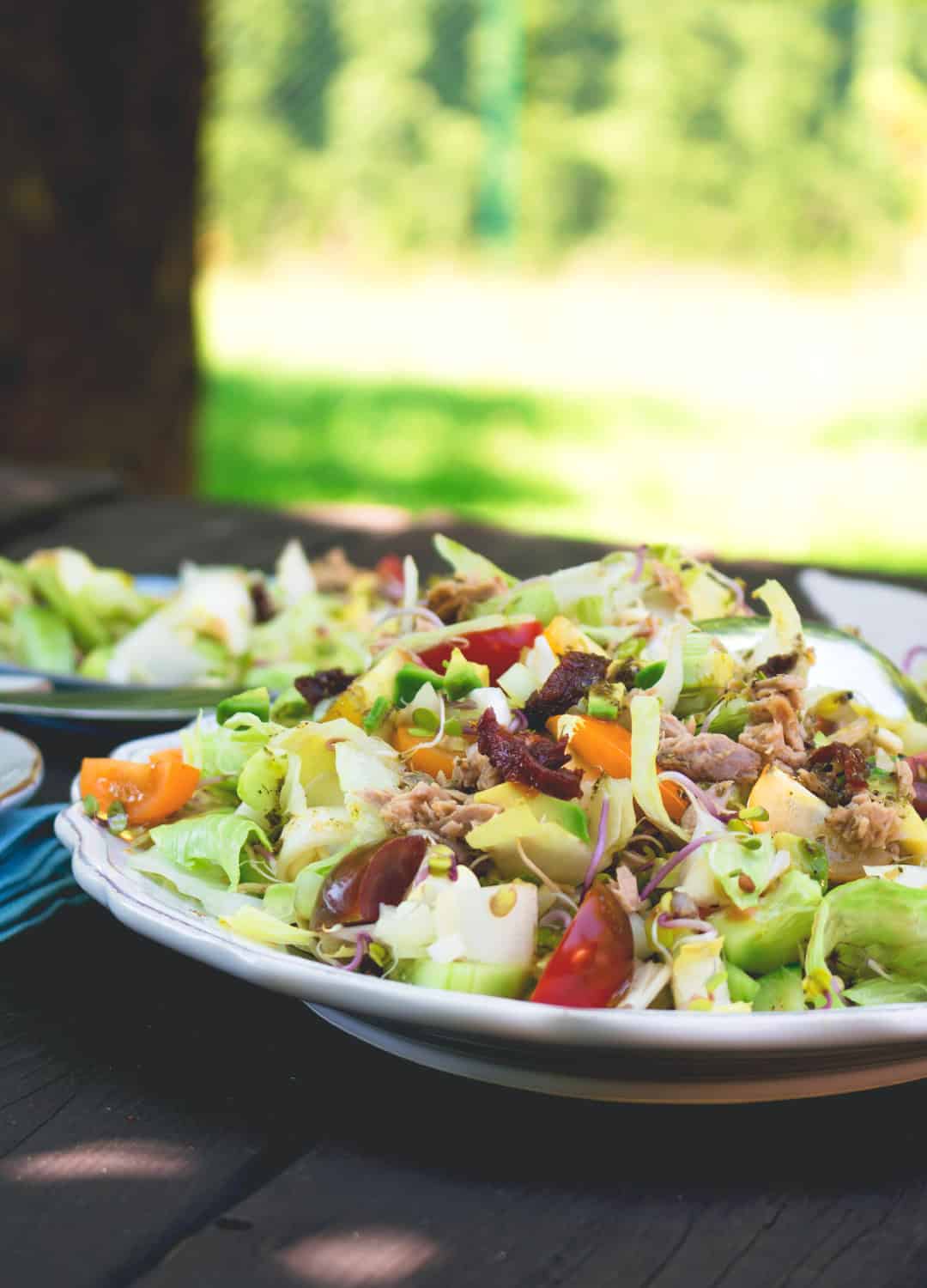 Sprouts
My go to salad combo is greens, cucumber, tomatoes, spring onion, avocado, and sprouts, when available. I love adding sprouts. Though I'm ashamed to say I've never actually grown my own, I've always bought them from a local organic online store. I do want to try and start making them regularly for my salads because they're really healthy, they're full of protein and they give a different aspect to the salad, another exciting flavor. My favorite sprouts are radish sprouts because they're spicy, which adds great flavor.
I made a post about 4 ways to make avocado toast and used radish sprouts as a topping in one of the recipes. You can check it out if you haven't yet. Here → Avocado Toast — 4 Ways
Just talking about this and looking at all these pictures makes me want to eat some salad right away.
Sundried tomatoes are one of my all time favorite toppings
I buy this one brand of organic sundried tomatoes in extra virgin olive oil and they're divine. You can also buy dry sundried tomatoes in a package and soak them in olive oil (or water) overnight or in boiling water for an hour before you want to use them in a recipe.
I put them on everything. Avocado toast, salads, pasta, roasted veggies, etc. They're so versatile! You can even bake something with them! Imagine a rye bread with sundried tomatoes!
If you choose to buy sundried tomatoes in oil, make sure to read the label and buy only those in extra virgin olive oil. Stay away from sunflower, soybean, palm, safflower or any other oil, because those are bad for you! Also, make sure there aren't any additives, flavors, colorings, or table salt. Buy organic when possible and when there's salt added, make sure it's sea salt. Table salt is stripped of all the minerals that are good for you, it's extremely processed and it's literally just white stuff that makes you bloat and overall feel bad.
The kind of sundried tomatoes I buy only contain the tomatoes and extra virgin olive oil. That's it—2 ingredients, that's all you need, and the flavor is phenomenal.
If you don't eat tuna, you can omit it or add something vegan if you prefer.
Now, it's time to get to the recipe and start cooking! Keep in mind that I don't really measure anything when I make a salad. I may say 2 cups of cherry tomatoes but that doesn't mean you can't add more or less. Read the recipe, print it, and make it yours. That's the beauty with salads, it can hardly go wrong! :)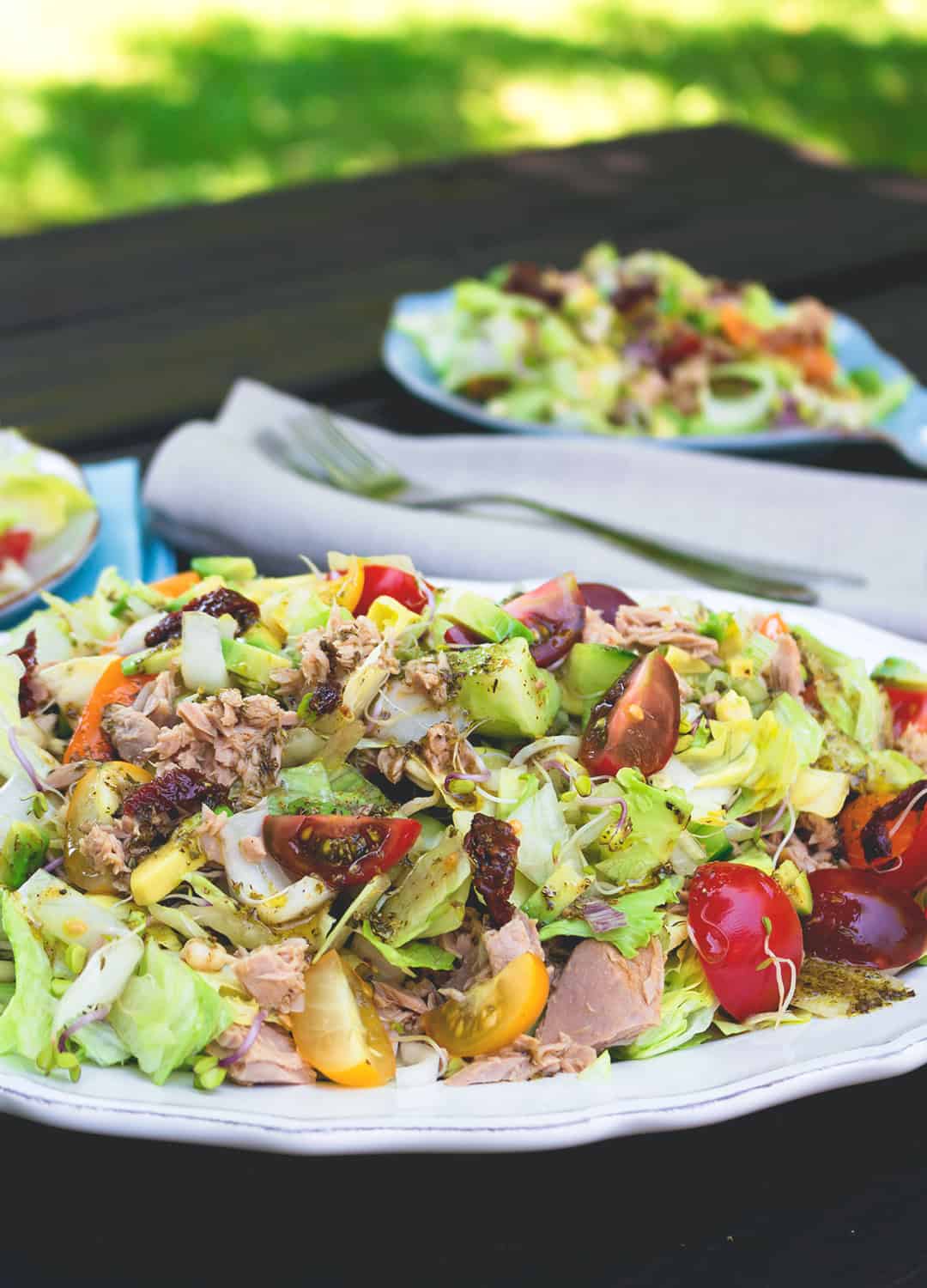 Print
📖 Recipe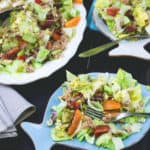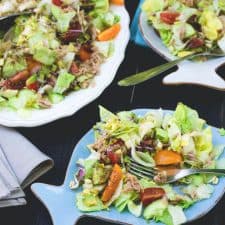 Colorful Salad with Tuna and Sundried Tomatoes
---
2

medium heads of romaine lettuce

2 cups

cherry tomatoes

1

cucumber

2

spring onions

1

handful radish sprouts

1

handful alfalfa sprouts

1

handful mungo bean sprouts

½

avocado

1

can of sustainably fished tuna in olive oil

¼ cup

sundried tomatoes
DRESSING:

3 tbsp

olive oil

1 tsp

apple cider vinegar

1 tsp

lime juice

1 tsp

italian seasoning (mixed herbs)

½ tsp

dried oregano

¼ tsp

garlic powder

¼ tsp

onion powder
sea salt and pepper to taste
---
Instructions
Wash the vegetables well and peel the cucumber if not organic.
Cut the lettuce into thin stripes and the tomatoes, cucumber, and spring onions into small pieces.
Transfer everything to a big bowl along with the sprouts.
Half the avocado and dice the flash, then scoop it out with a spoon into the bowl.
Add the tuna (without the olive oil) and the sundried tomatoes. Toss until everything is well incorporated.
Set aside and make the dressing.
Combine all the dressing ingredients in a small bowl and mix well.
Plate the salad and drizzle with the dressing before serving.
Enjoy!
---