I have to start today's post on a completely nonfood related note because I'm simply too excited to keep quiet about it!! What's the great news? Well, it started with me absentmindedly browsing the internet for Purpose tour tickets, as you do, because I just couldn't help it even though I was sure the tickets for the Prague concert in November this year is sold out. You probably already know where I'm going with this.. I FOUND TICKETS!! And really good ones! They're like right next to the stage, in fact in the middle of the stage!! You probably don't care about Justin or me going to his concert but I'm so happy I had to share my excitement with you. When the Purpose tour was first announced, I didn't think he'd come to Prague because he's never been here so I tried to buy tickets for his MSG concert in New York because I love NY and it'd double as a great holiday (I can't stop wanting to go to NY over and over again to save my life) but that was just a big mess. The page wasn't loading and when it finally did, the tickets were sold out. Eventually, I started looking for Toronto tickets out of frustration and because I thought I'd be already in Canada at the time of the concert (I applied for the one-year working holiday program in Canada, it's a long story). Long story short, turns out I'm not in Canada yet but I do have tickets for a Toronto concert so next month, I'm going to Toronto for about 10 days! I know it's insane but hey, I'm really excited and you live only once, right?
This also makes me really nostalgic about my time on Tumblr before the world knew about its existence and before everyone and their mother were sharing gifs everywhere. God, such fun times, I wish I could go back for one day. Anyone can relate? Remember how protective we used to be about our blogs, never telling anyone from real life the URL? Ahhh childhood.
Fun fact: during Justin's Believe tour, I actually went to two concerts too, none of which were in my country haha. Both were in France, one in Paris and the other one in Strasbourg.  Experience of a lifetime, honestly. And now I'm going to two concerts again. Gotta hold the tradition, right?
I'm expecting complimentary backstage tickets for next tour, Justin. Okay? Okay, glad we sorted that out. lol. Now let's get to the recipe!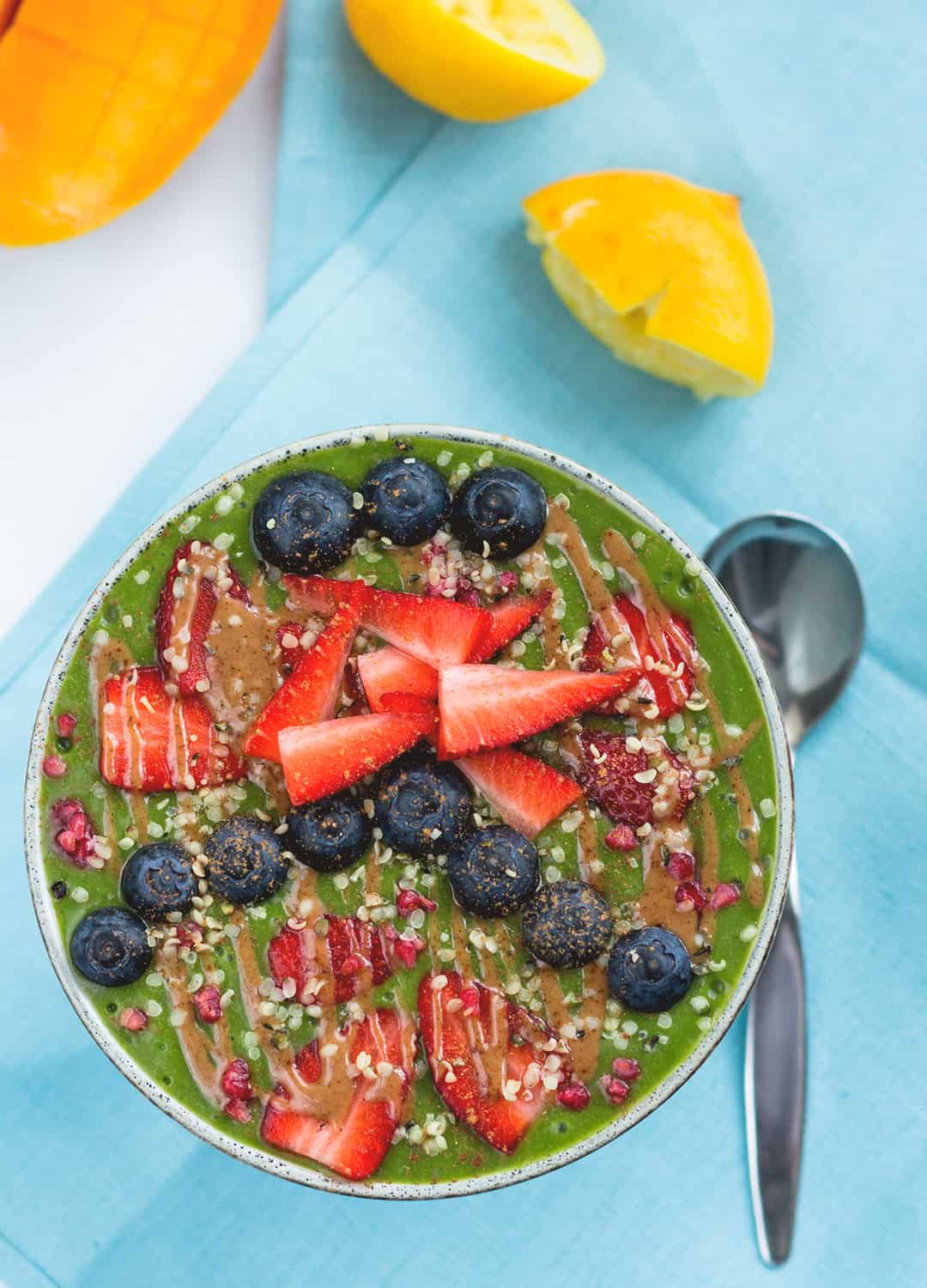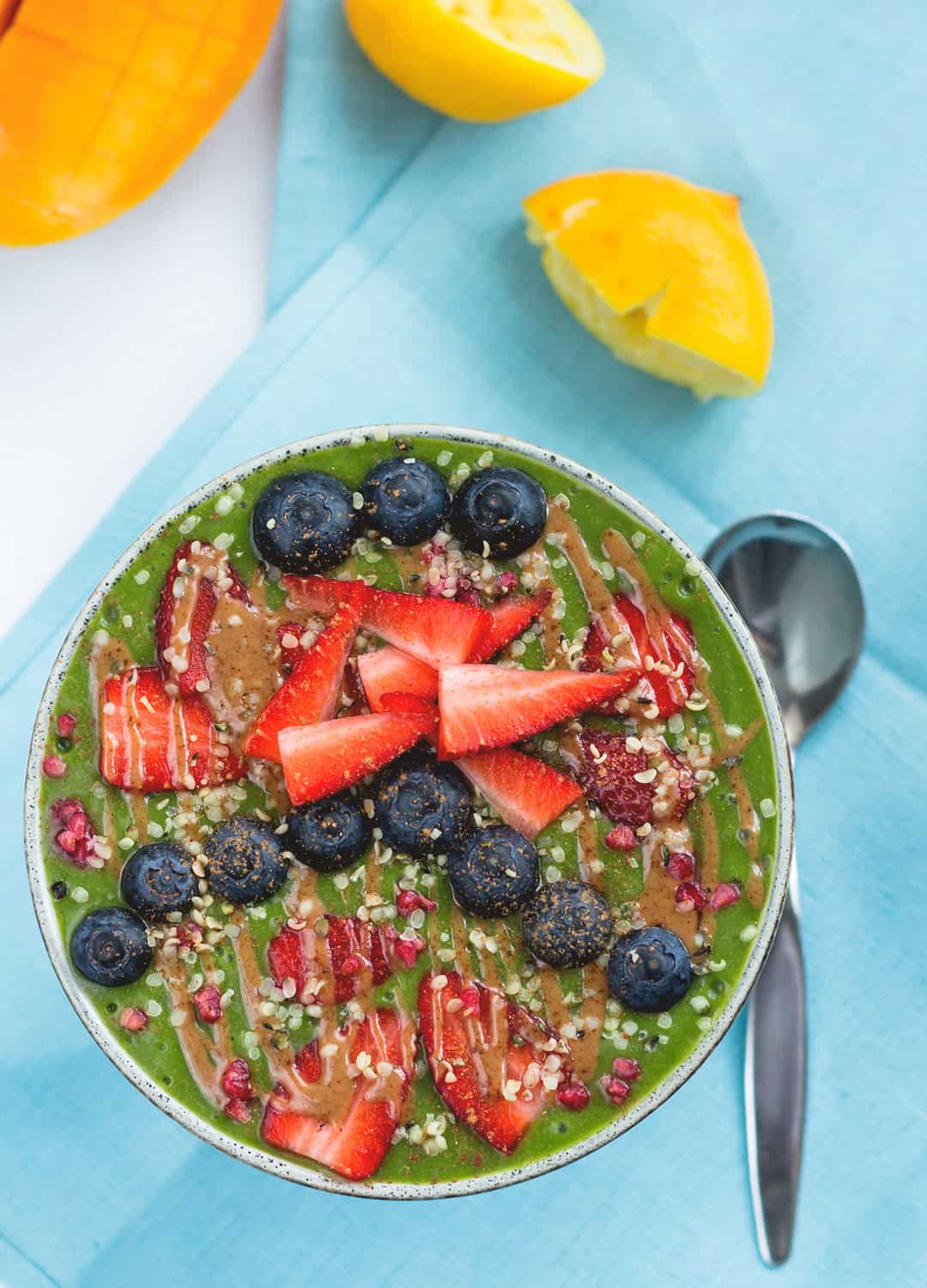 Baobab
Baobab is such a fun word, right? Baobab powder is raw dehydrated baobab fruit from the Baobab tree. It's packed with vitamin C and antioxidants, full of minerals such as calcium, magnesium, potassium, and zinc. It's such an awesome superfood to add to your diet because it has so many great benefits. It has kind of a tangy citrusy flavor and is best in combination with tropical fruits. This smoothie has mango, banana, and tangy pomegranate powder. You can also add passion fruit to enhance the tropical tangy flavor if you want. Then there's the spinach which makes the delicious fruity smoothie green but spinach isn't the only green food I added. I also added spirulina because for me spinach isn't enough, my smoothies are sort of go big or go home as far as amount of superfoods added goes.
Aside from pomegranate powder, baobab, and spirulina, I also like to add camu camu berry powder which is PACKED with vitamin C (highest amount of vitamin C on the planet I believe), or sometimes I make it even greener with chlorella if I feel like I need some extra greens in my life. Chlorella is 10% chlorophyll which makes it the best source of chlorophyll. Spirulina is 3% chlorophyll which is also amazing. Apart from chlorophyll, spirulina is also a great source of plant-based protein.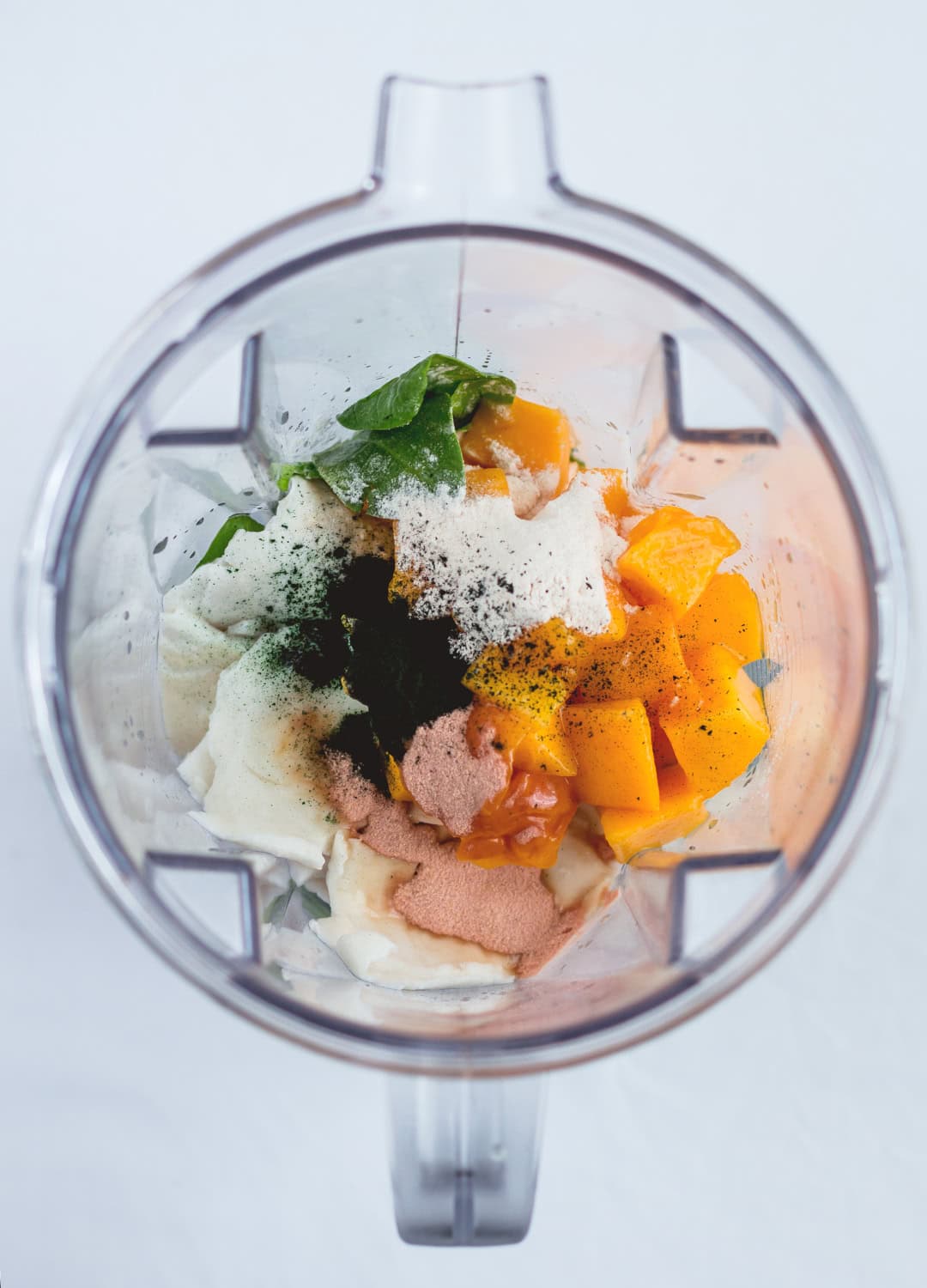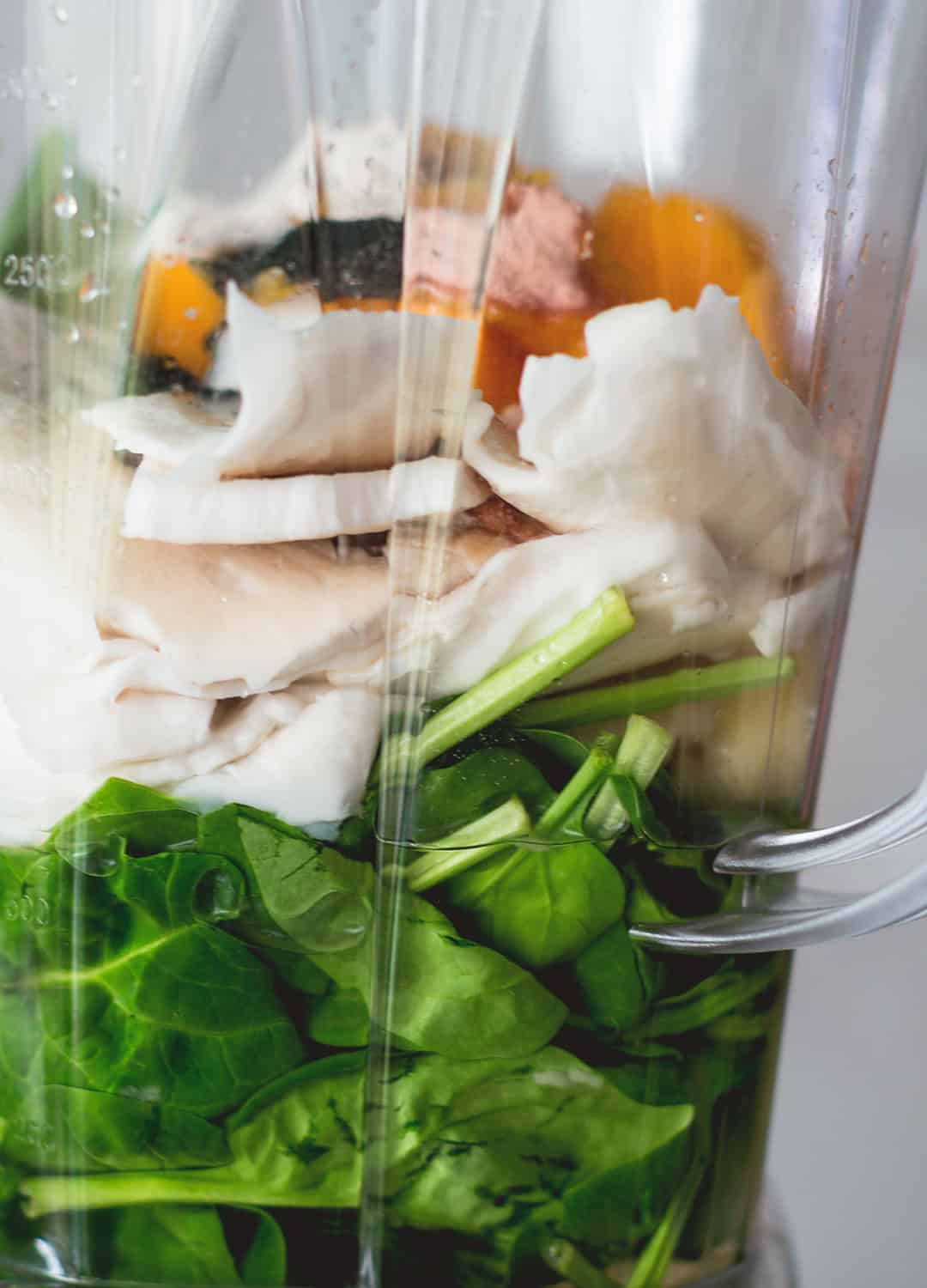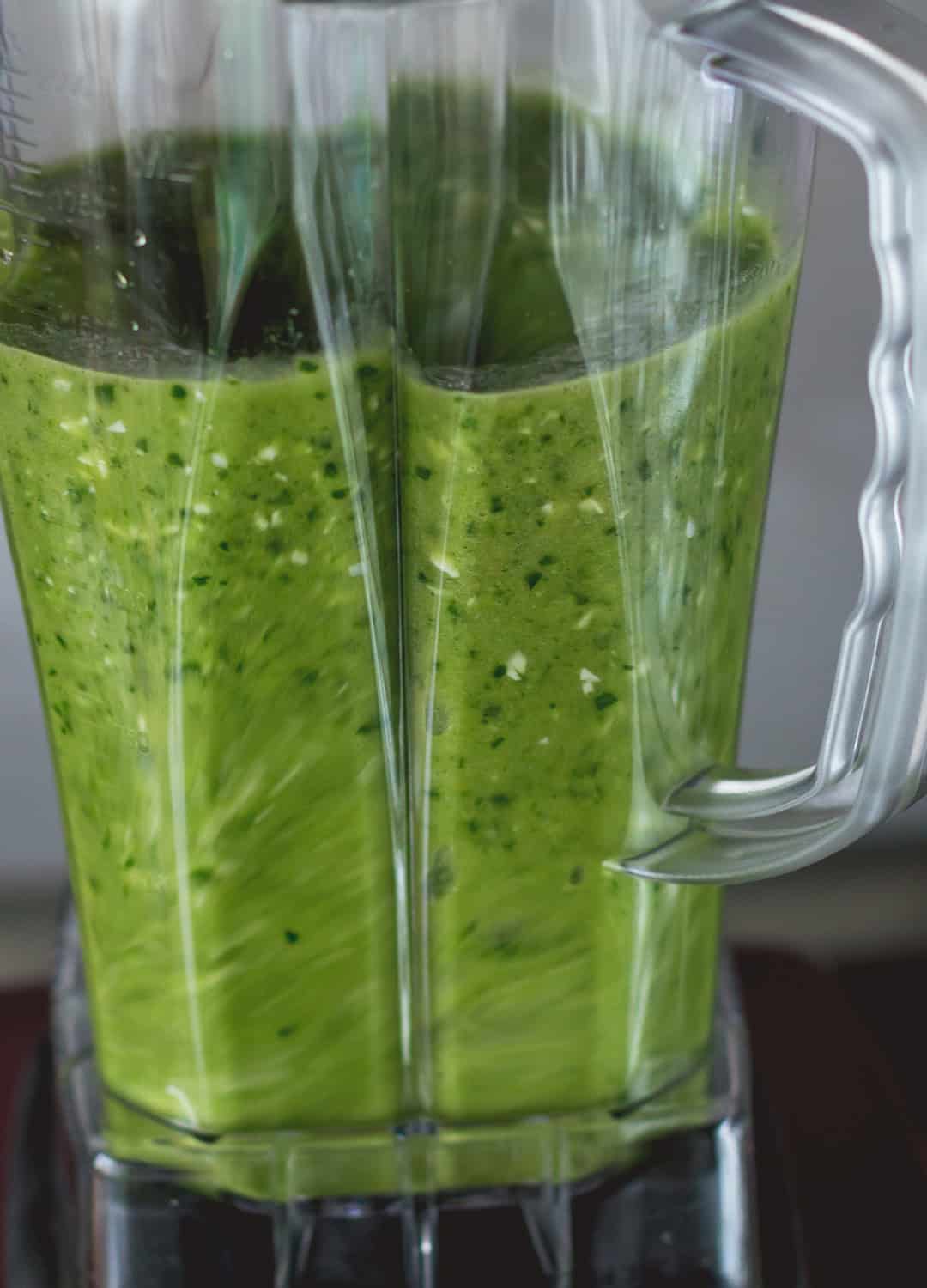 I love smoothies, especially in the summer because they're really refreshing and super easy to make. Enjoy! :)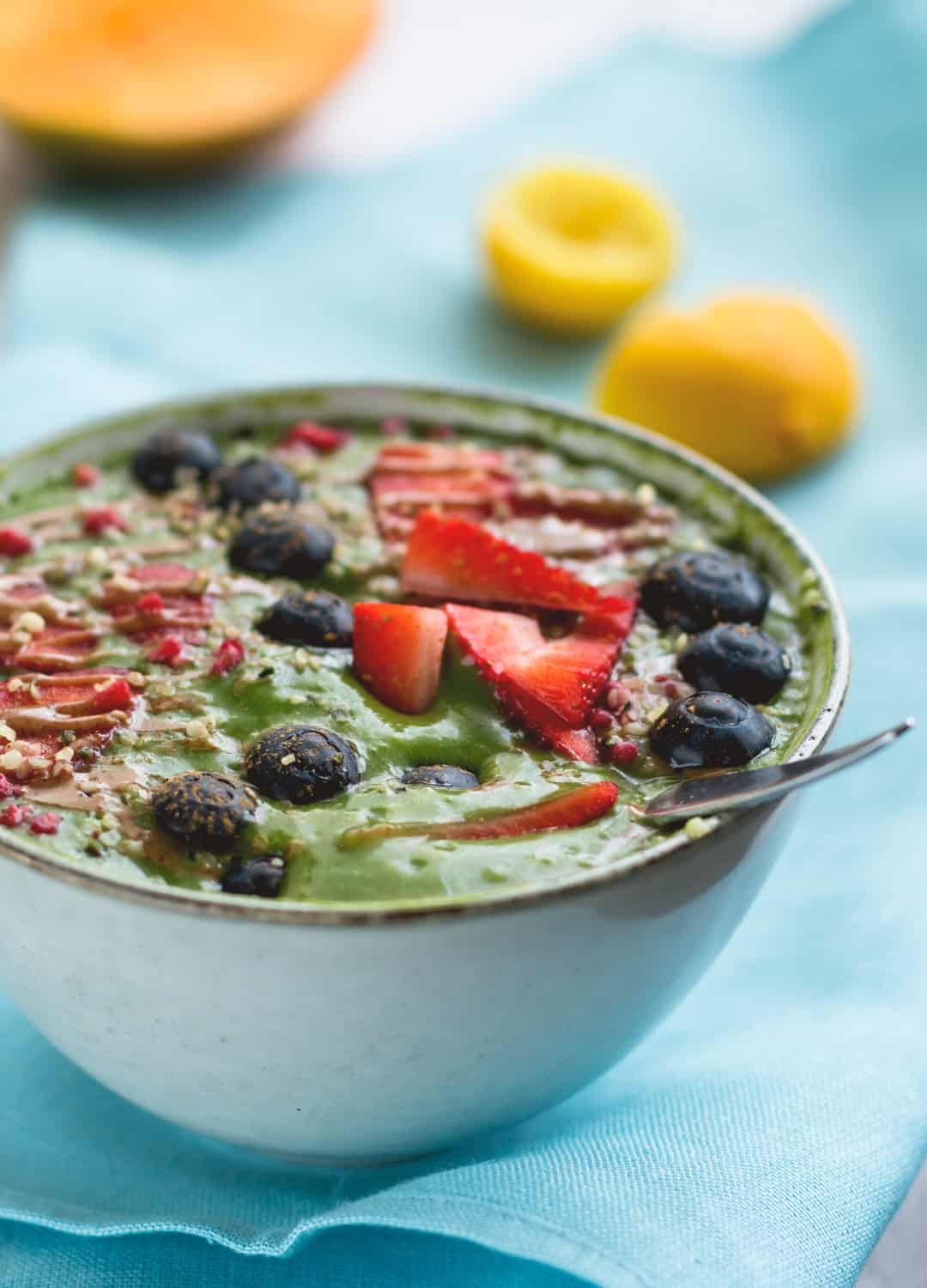 Print
📖 Recipe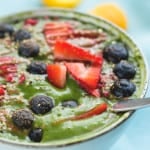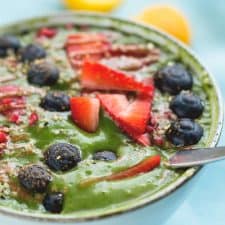 Baobab Green Smoothie
Author:

The Healthful Ideas

Prep Time:

10 mins

Cook Time:

2 mins

Total Time:

12 mins

Yield:

1

1

x

Category:

Breakfast
---
the water and meat from 1 Thai coconut (or 1 ½ cup water)

1

banana, frozen

1 cup

mango, frozen

2 cups

baby spinach

1

passion fruit (optional)

1 tsp

baobab powder

1 tbsp

pomegranate powder

½ tsp

spirulina (optional)

½ tsp

camu camu powder (optional)
---
Instructions
Simply place all ingredients into a high-speed blender and blend on high until smooth.
Serve immediately.
---