I'm so excited for summer I'm literally counting down the days. Well, probably not literally, but I honestly can't wait for summer. It's been pretty gloomy outside lately so I decided to create my own sunshine in the form of a smoothie bowl. This baobab smoothie is heavenly and I'm excited to finally share the recipe with you! :)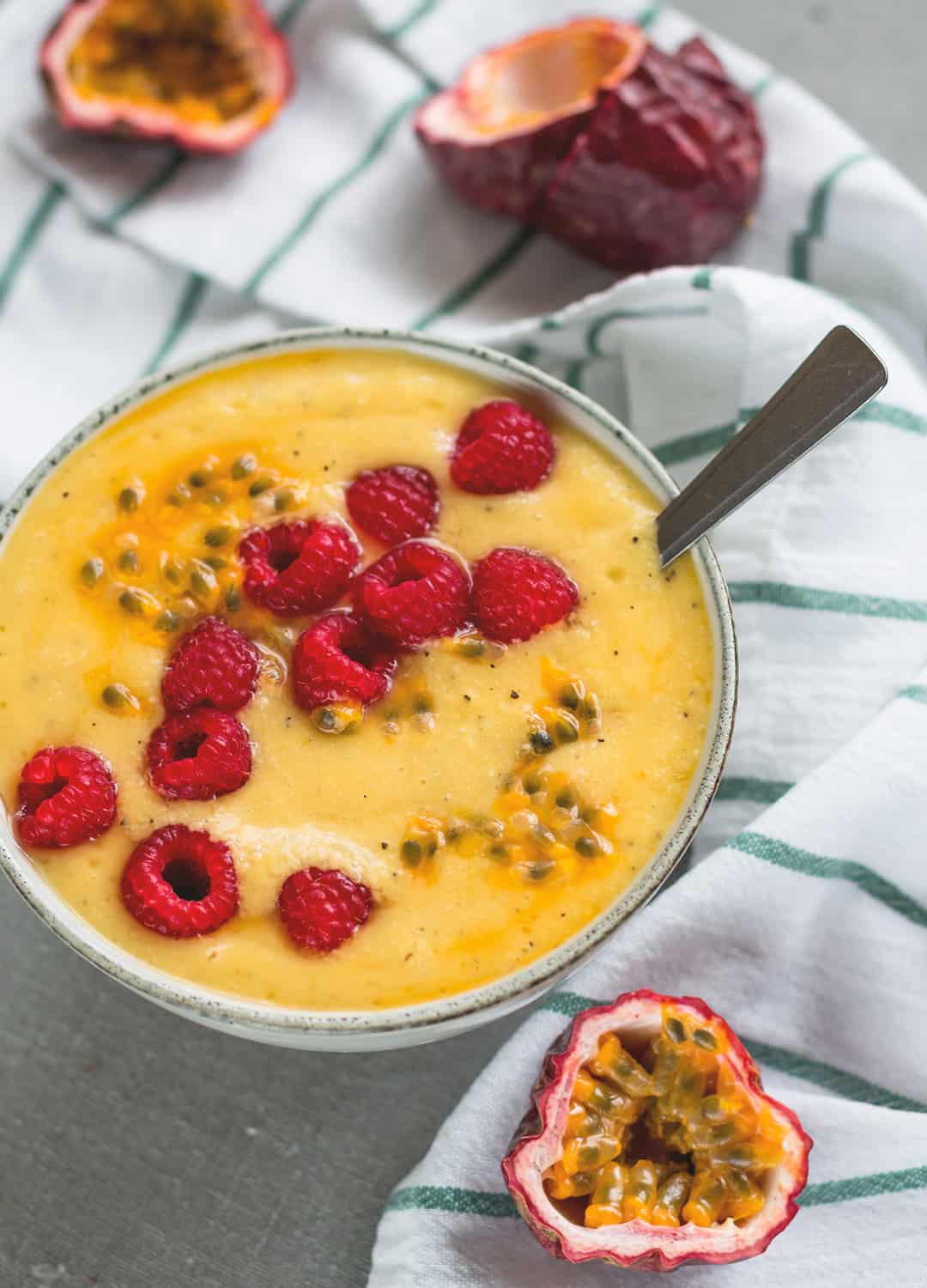 Tangy Baobab Sunshine Smoothie necessities:
Pineapple
Mango
Banana
Passion Fruit
Baobab
Turmeric
This smoothie is bursting with vitamins, minerals, antioxidants, and good summer vibes. For me, nothing says more summer than a pineapple. I've been eating loads of pineapple lately and I only recently learned how to know if a pineapple is ripe or not. I found somewhere on Instagram that if you're able to pull out the middle leaf on the pineapple easily (any leaf, really, but choose one closest to the middle), it's ripe and ready to eat. I gotta say though that I haven't perfected this method as I couldn't pull out the middle leaf one day, and then when I tried the next day, it pulled out easily but the pineapple was overripe. I guess it also depends on the overall look and smell of the pineapple. Ideally, the pineapple should be yellow on the outside so you should buy the most yellow one that also smells sweet but not too sweet so it's not overripe. I feel like choosing a good pineapple is like choosing a good avocado — you can try hard to pick the best one but in the end it's mostly about luck.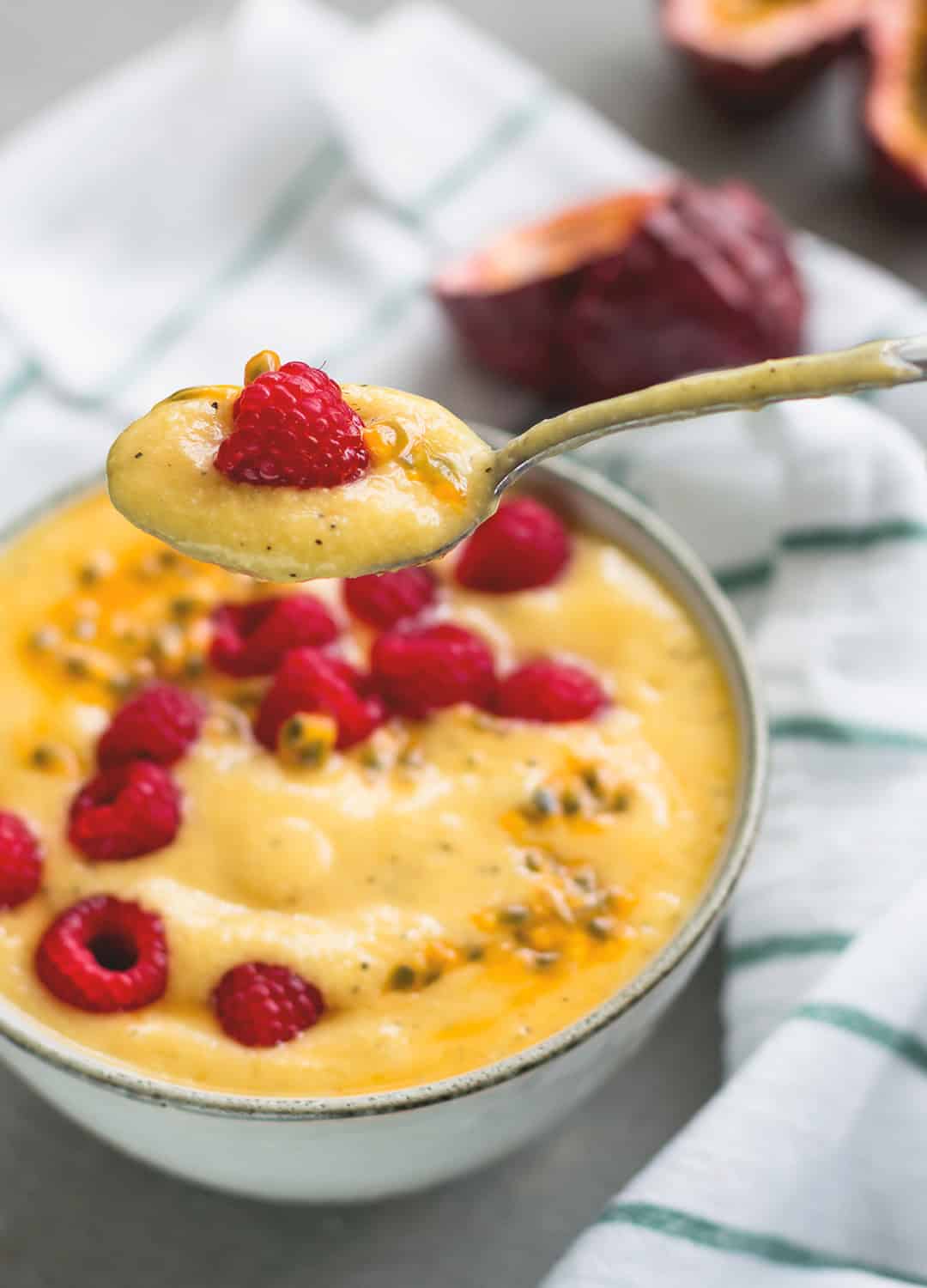 Then there is mango, banana, and passion fruit which are also tropical fruits (surprise surprise - as if you didn't know that, right?) and they give the smoothie sweet tangy taste and the great yellow color. I also added a pinch of turmeric mostly to only enhance the color. I didn't want to add more than a pinch because I don't necessarily like the taste of turmeric but I like to sneak it in whenever I can. Turmeric is a great antioxidant and you can basically add it to anything and everything (as I usually do) as long as you don't add too much, unless you want the turmeric taste to come through of course. I've actually never tried the turmeric latte, everyone raving about. I should get on that because I'm really interested if I like it or not. Have you tried it? How was it?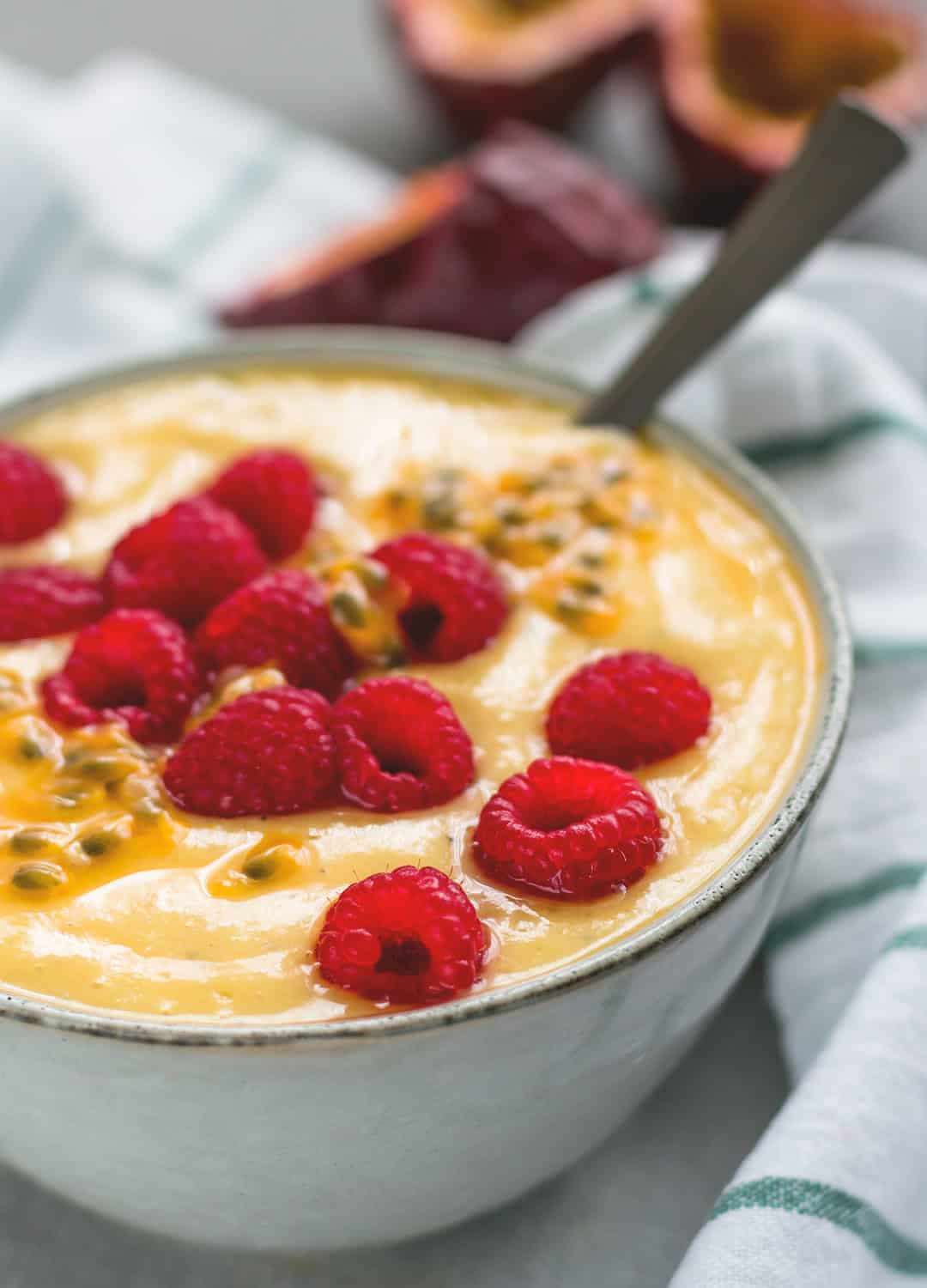 And last but not least there's the Baobab. What is Baobab powder? Baobab powder comes from the fruit that grows on the Baobab tree. The fruit the tree produces are basically these big pods the size of young coconut with white pieces of fruit inside. It has sort of a tangy tart citrusy taste and goes great with tropical fruits. It's full of vitamins, minerals, and antioxidants.
You can read more about Baobab as well as where to buy it and how to use it in my Top 10 Superfoods to Add to your Diet post
Check out the Baobab Mango Green Smoothie I posted two weeks ago if you want even more Baobab in your life. ;)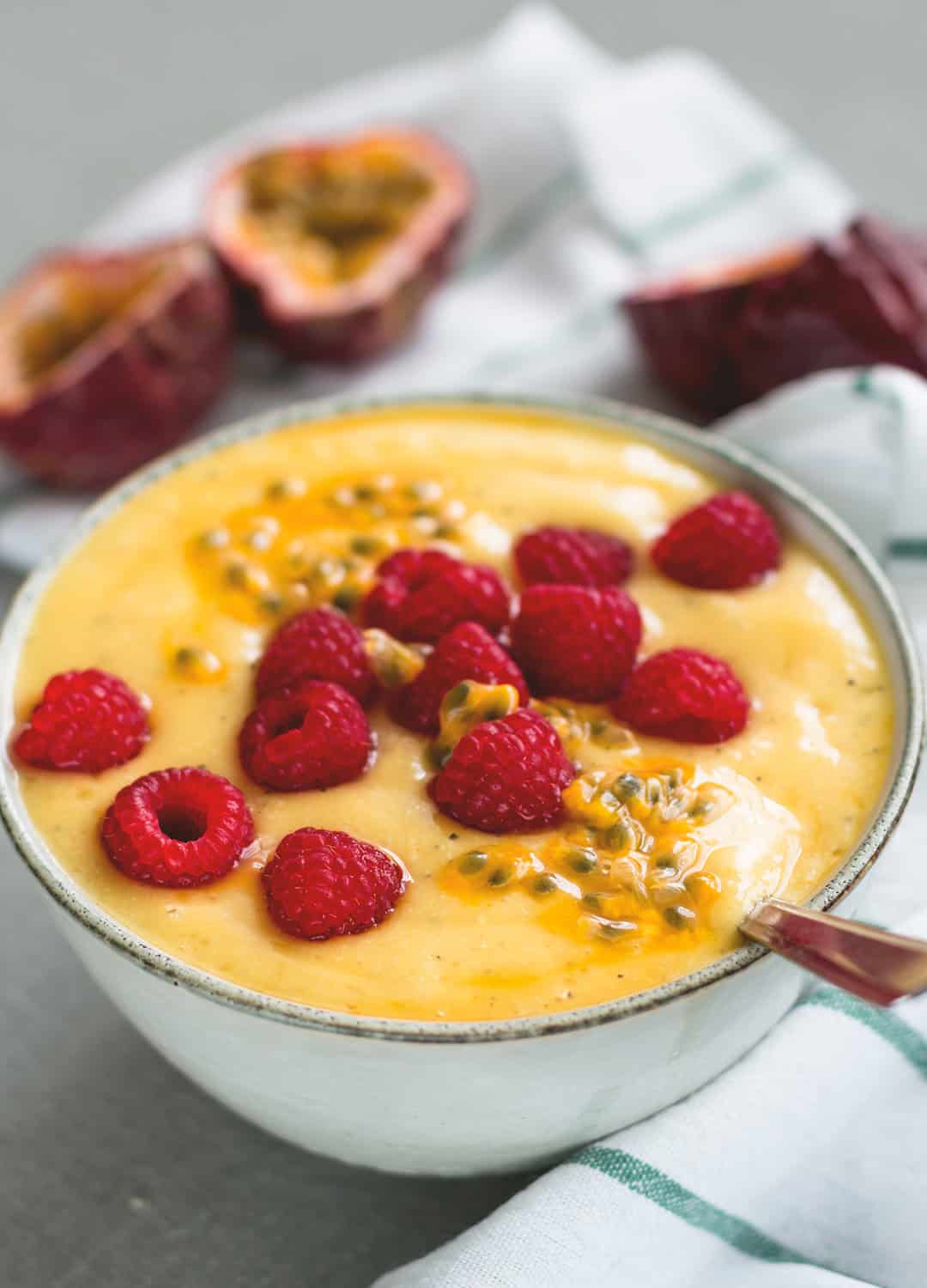 Print
📖 Recipe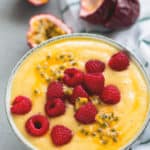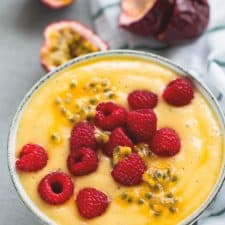 Tangy Baobab Sunshine Smoothie
Author:

The Healthful Ideas

Prep Time:

10 mins

Cook Time:

1 min

Total Time:

11 mins

Yield:

1

1

x

Category:

Breakfast
---
the water and meat from 1 Thai coconut (or 1 ½ cup water)

1

banana, frozen

1 cup

pineapple, frozen

1 cup

mango, frozen

1

passion fruit

1 tsp

baobab powder

½ tsp

camu camu powder (optional)
pinch turmeric powder (optional)
---
Instructions
Simply place all ingredients into a high-speed blender and blend on high until smooth.
Serve immediately.
---