Looking at these photos, one might think I'm in LA, walking around the beach, and soaking up the sunshine. Oh no, don't let the words "refreshing smoothie" in the title fool you. I'm not in LA, I'm not even in the US. I'm all the way in Europe, in the Czech Republic to be exact, freezing my ass off because it's currently almost 0°C and I'm drinking this smoothie wishing I was lying on a beach in Bali.
I love drinking smoothies in the summer when it's boiling hot and you actually need something to cool you down. That being said, a bad weather's never stopped me from making cold smoothies. I'll gladly eat spoonfuls of my favorite chocolate berry banana ice cream while it's it's snowing outside. Granted, it usually feels like it's snowing in my throat too afterward but believe me — banana ice cream is always worth it.
This smoothie is far less intense on the brain-freeze scale than banana ice cream so you can happily sip on it wherever you are in the world. Unless you're somewhere really cold - think North Pole cold (say hi to Santa for me pls) - in that case, you should make this bowl of oatmeal instead.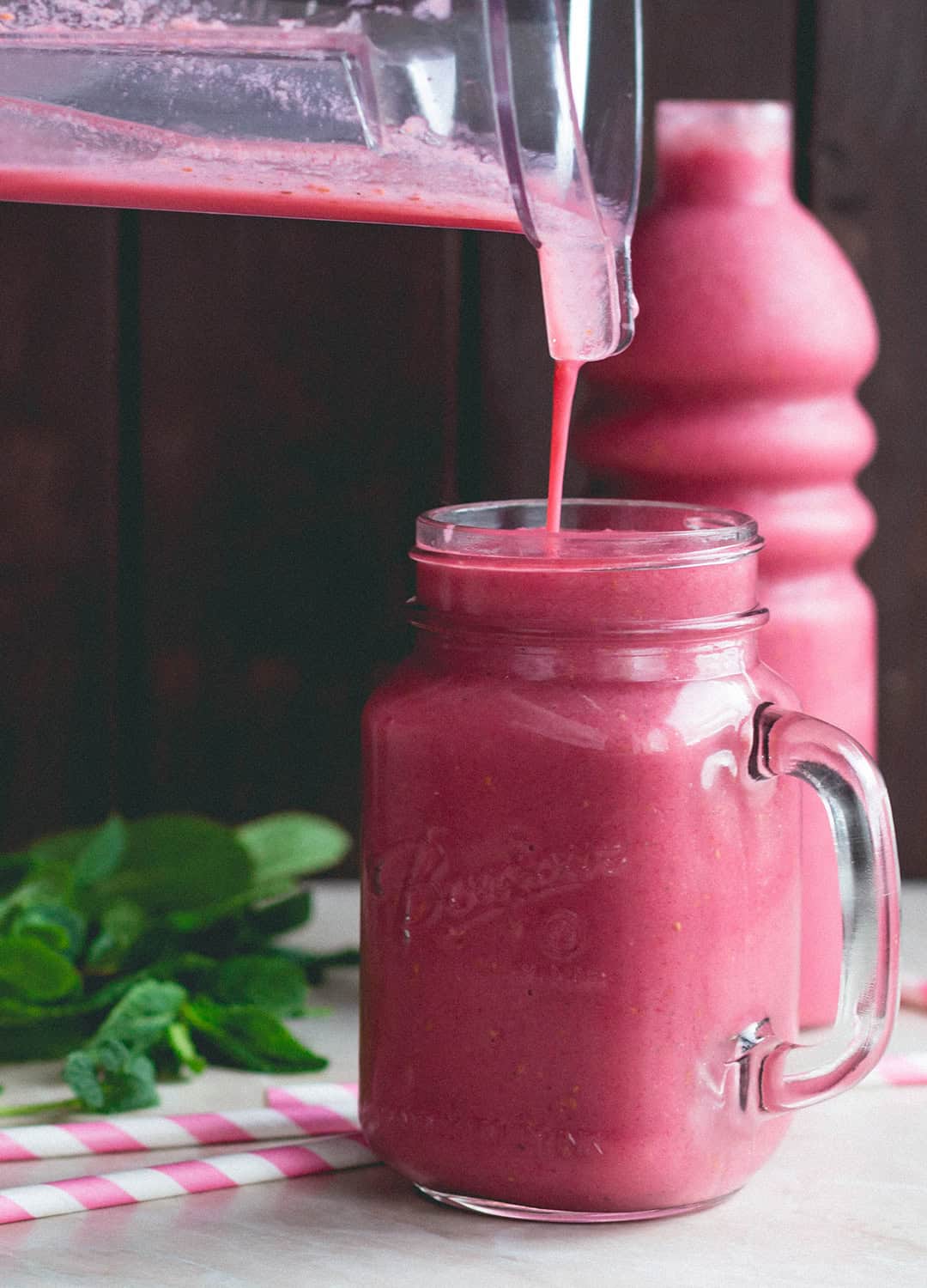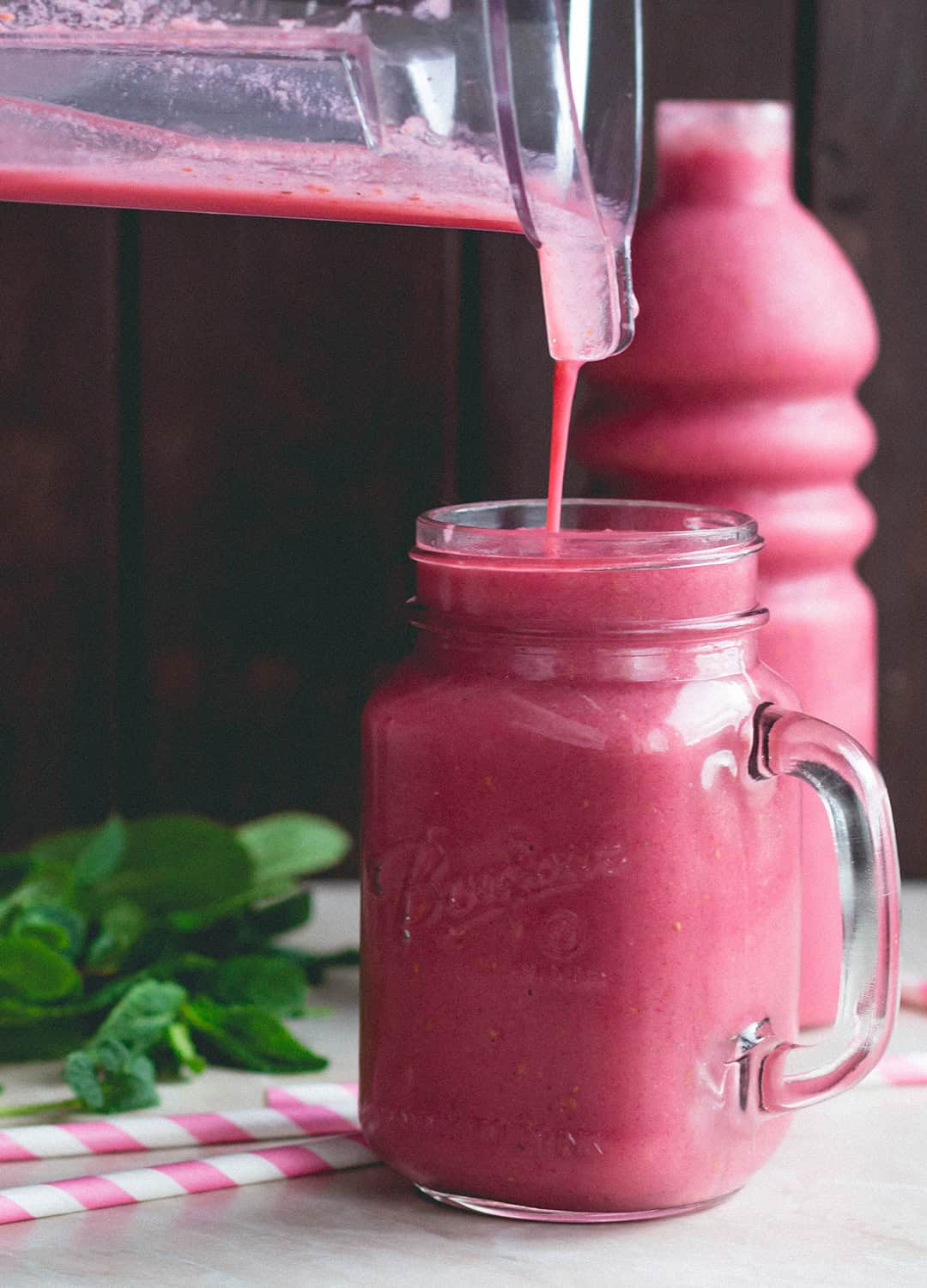 Do you want to know a secret? Okay, it's more of a random fact than a secret. This wasn't supposed to be today's post. I planned to post my wild peanut butter post today but since I'm procrastinating with that one, Refreshing Raspberry Mint Smoothie it is today. I'm excited about that peanut butter post, though! I took too many pictures (again) so it's taking ages to get through them. I'm planning to share with you everything you need to know about wild peanuts and the difference between them and the regular ones. Did I mention they're super delicious? Oh boy! Stay tuned for that one. ;) Also, I might write a post on procrastination one day — if I ever stop procrastinating that is.
What I'm definitely going to do right now, though, is brainstorm some recipe ideas. Yay!! It hit me today that there are so many easy quick meals I eat that I never actually posted on here. I'm thinking salads, spreads, snacks, appetizers, smoothies, and more. So much good stuff.
Or maybe I'll just end up watching Love on Netflix again (ops). That show is so weirdly good. I wasn't sure if I really liked it until recently but the fact that I'm already almost done with season 2 says a lot.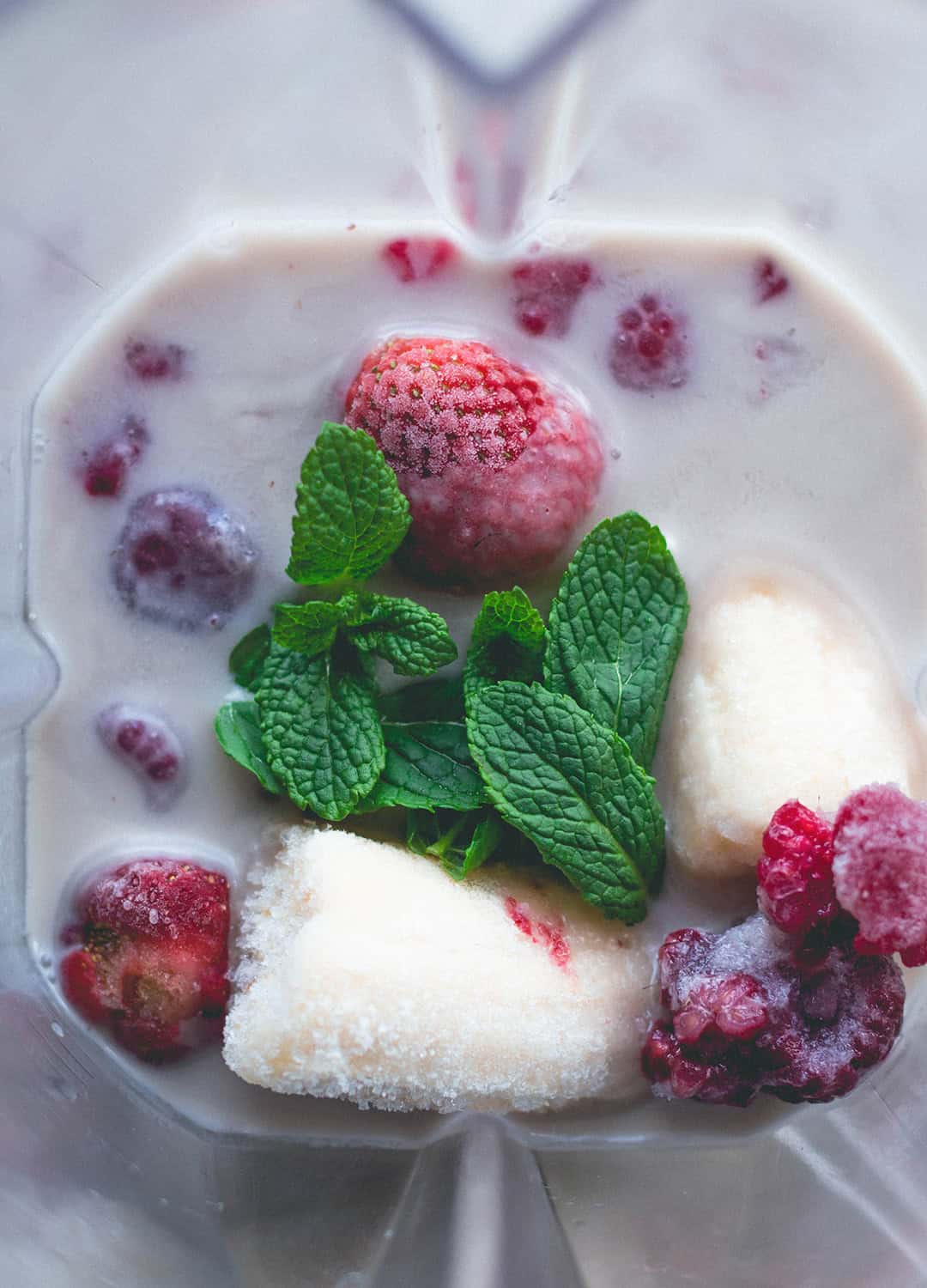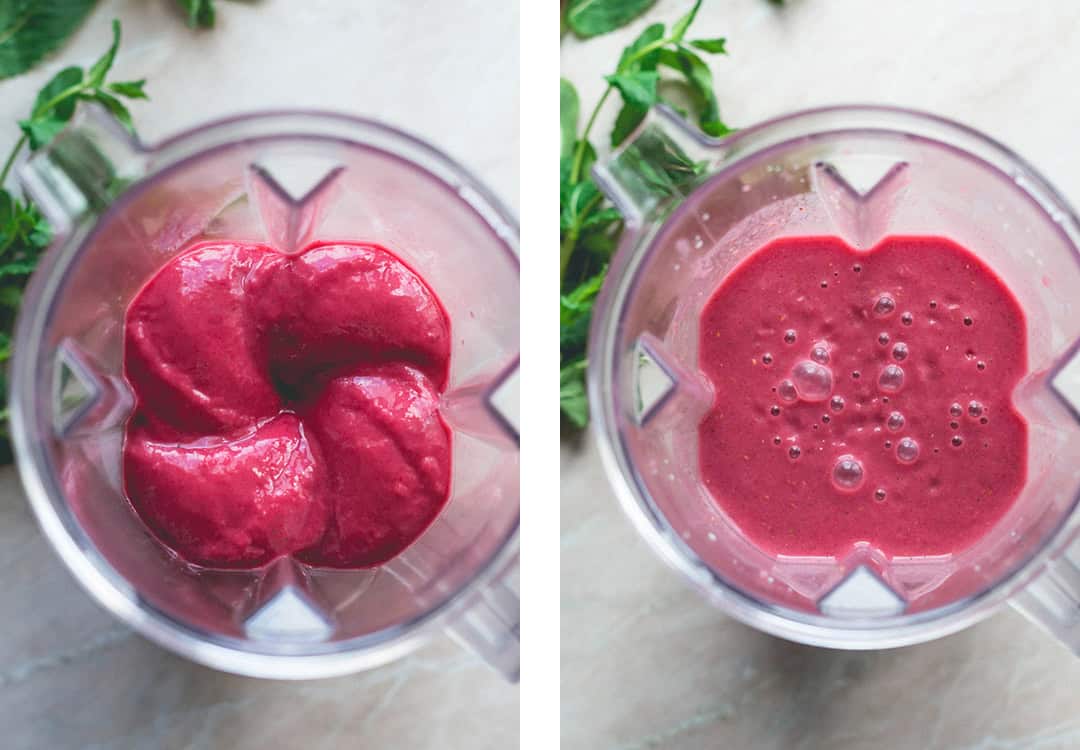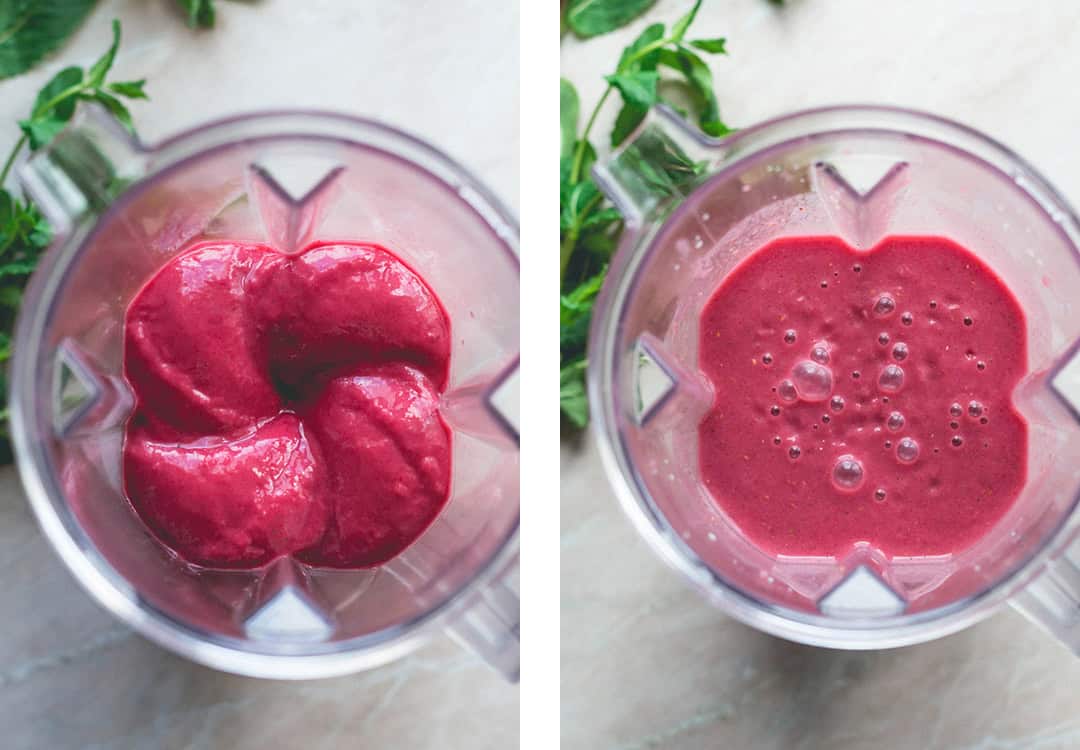 Before I go, I have to take a moment to appreciate those pouring shots below. The frozen banana and the almond milk makes the smoothie super creamy and the frozen fruit thickens it up. Scrumptious! ;)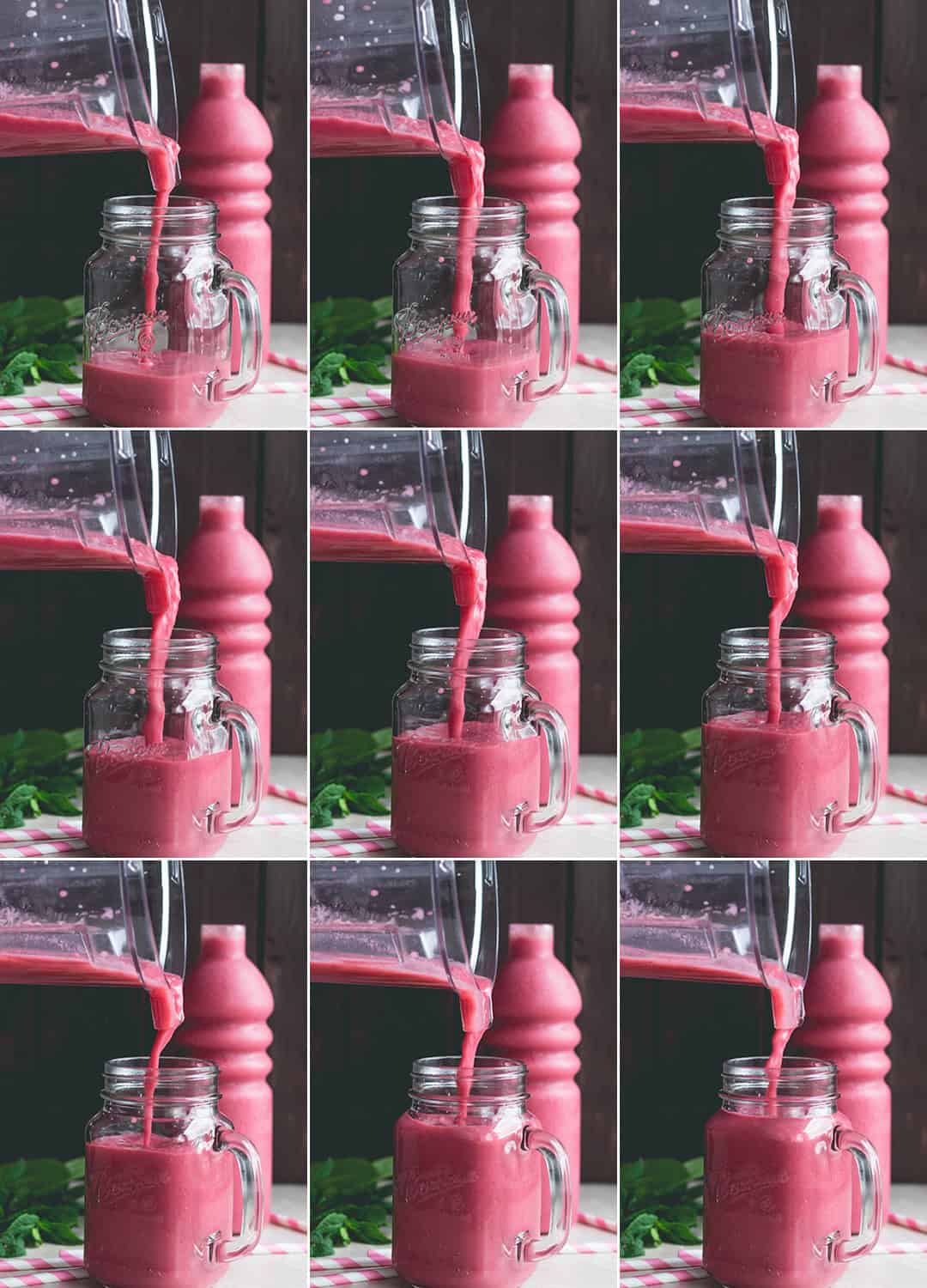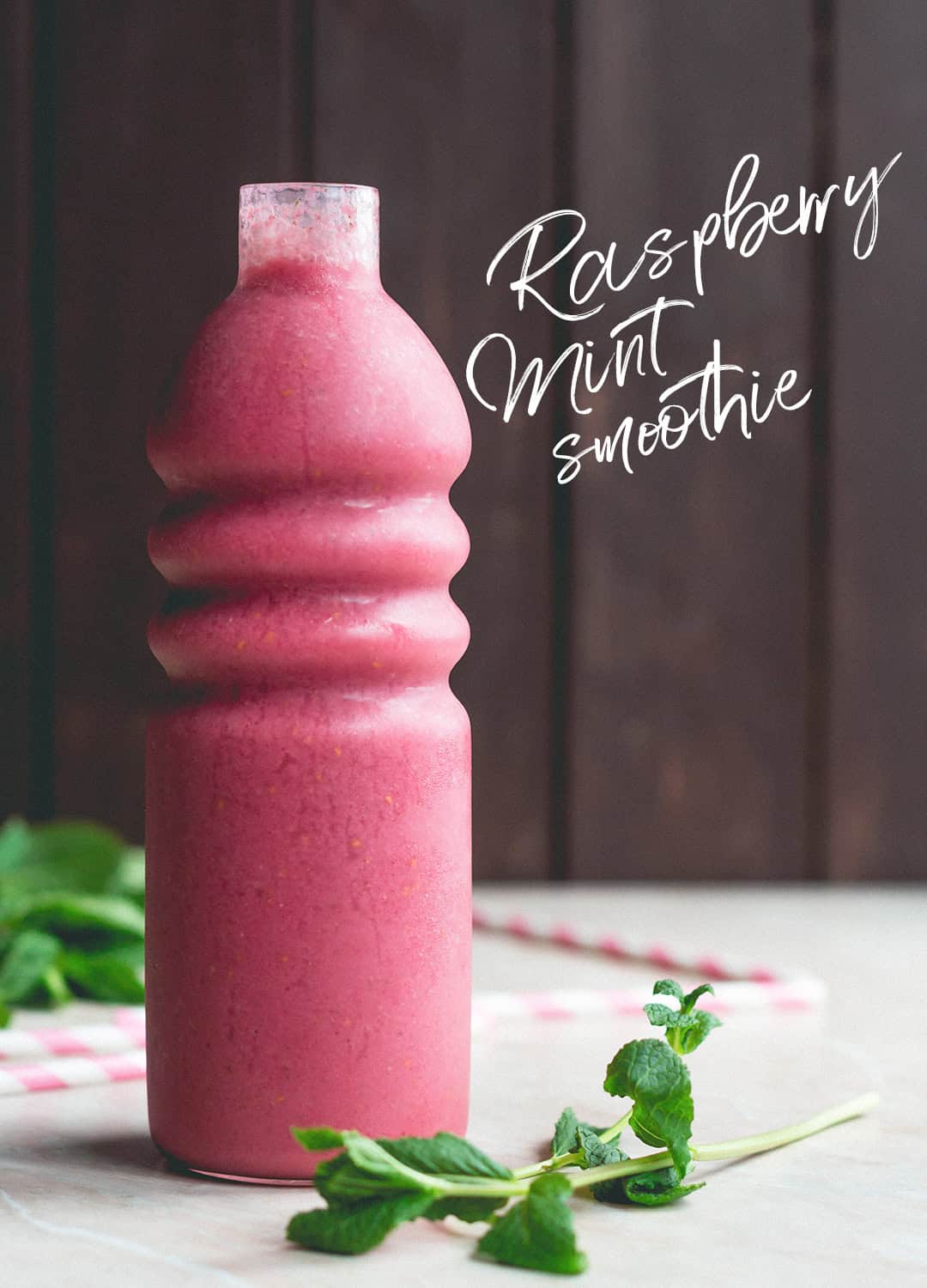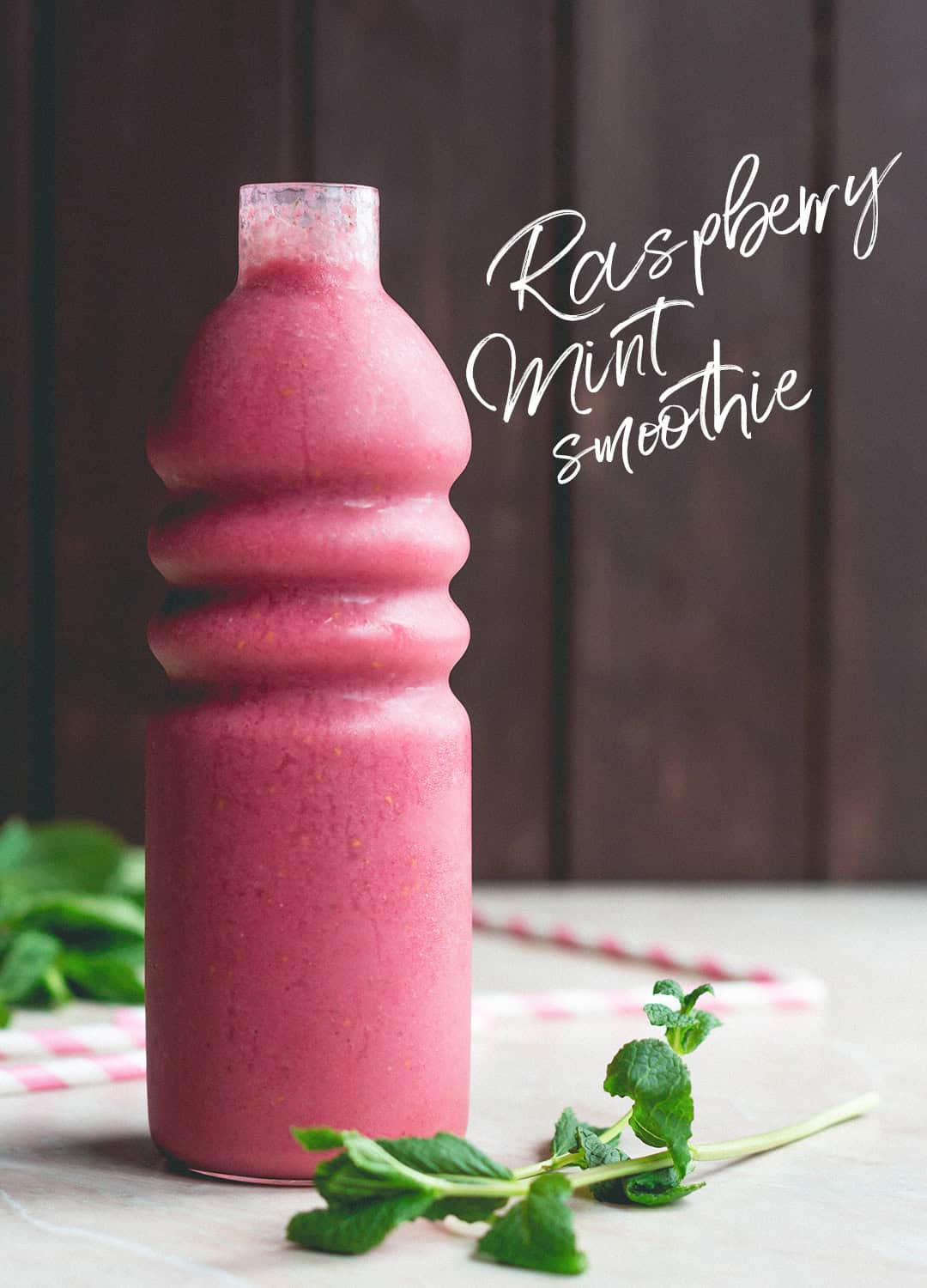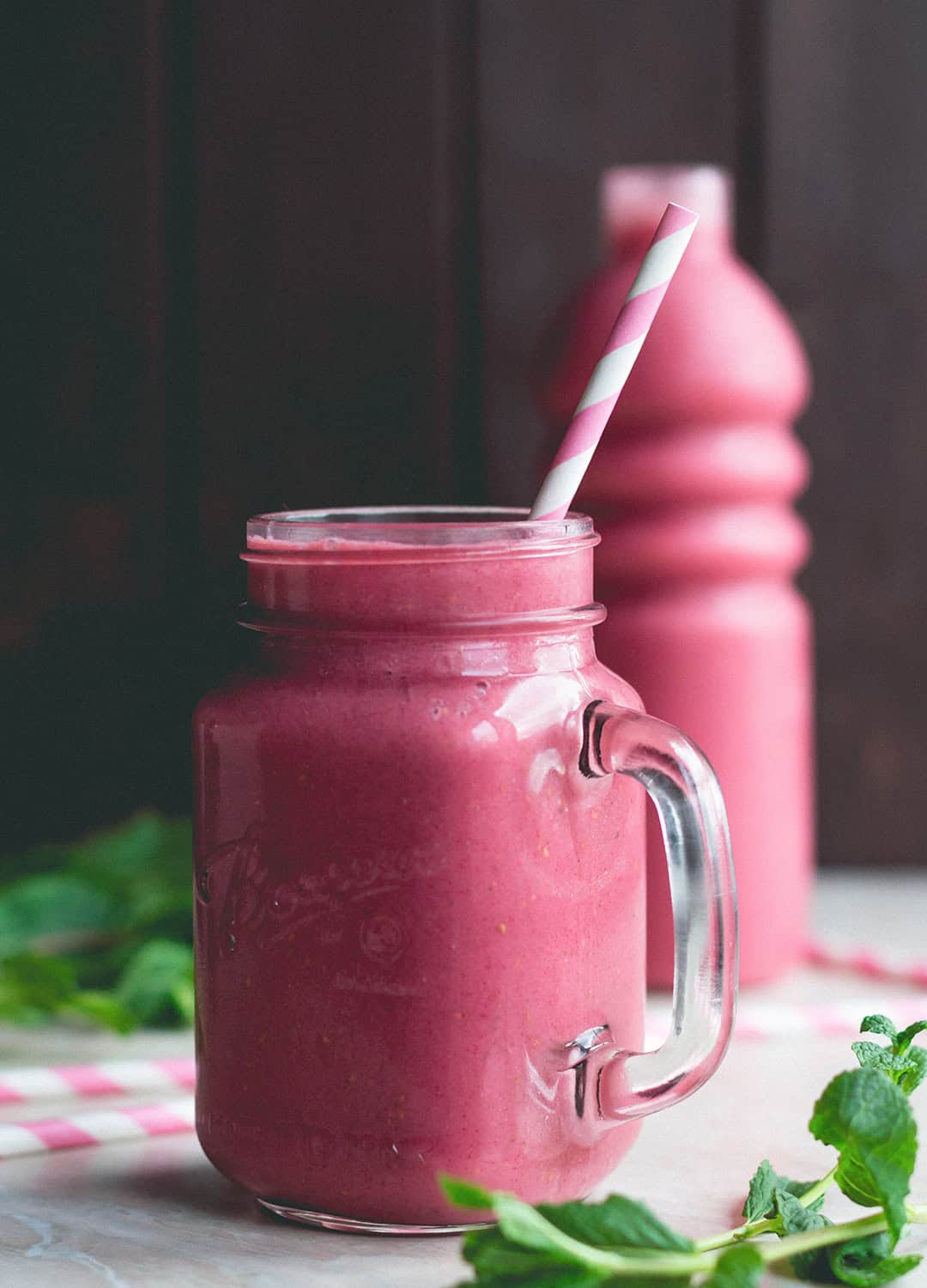 Print
📖 Recipe Refreshing Raspberry Mint Smoothie
---
2 cups

coconut water

½ cup

almond milk (this makes it creamier and not as watery but it's optional, add water instead if the smoothie is too thick without it)

1 ½ cup

frozen raspberries

1

frozen banana
handful frozen strawberries (optional)

5

-

7

fresh mint leaves (start with less and add more depending on how minty you want it)

1

medjool date (optional - sometimes the raspberries make it too sour, sub coconut sugar or maple syrup if you don't have dates)
---
Instructions
Put everything into a high-speed blender and blend until smooth.
Serve immediately or store in the fridge in a glass jar for 1-2 days. I usually like to consume my smoothies as soon as I make them but you can store them in the fridge for a day or two (the less air you leave in the jar the longer the smoothie keeps).
---