Granola time!
I wish I had Anita's coconut yogurt right now which I bought a few times while I was in New York and completely fell in love with. Can you believe there is no coconut yogurt being sold in the Czech Republic? Granted, there is one brand but it has xantham gum, tapioca starch, and it tastes more like a weird pudding than like yogurt.
I tend to always make a big batch of granola when I'm leaving for a holiday for some reason. I mean, in December, I made my Gingerbread Granola and then left for New York for two weeks and last month, I made a big batch of this granola and flew to Toronto for 9 days. See the patern? I can never enjoy my granola after I make it. First world problems if you ask me.
This is the simplest granola you can make and it's super versatile, too! You can add basically any buts/seeds you like (or skip them and add more oats instead) it's really up to you. I really liked the cashews in this. Next time I'll probably skip the almonds and pecans and instead add more cashews and hazelnuts because they're delicious so why not! You know what would be a great addition to this granola? Cacao. Why? Because chocolate makes everything better, duh.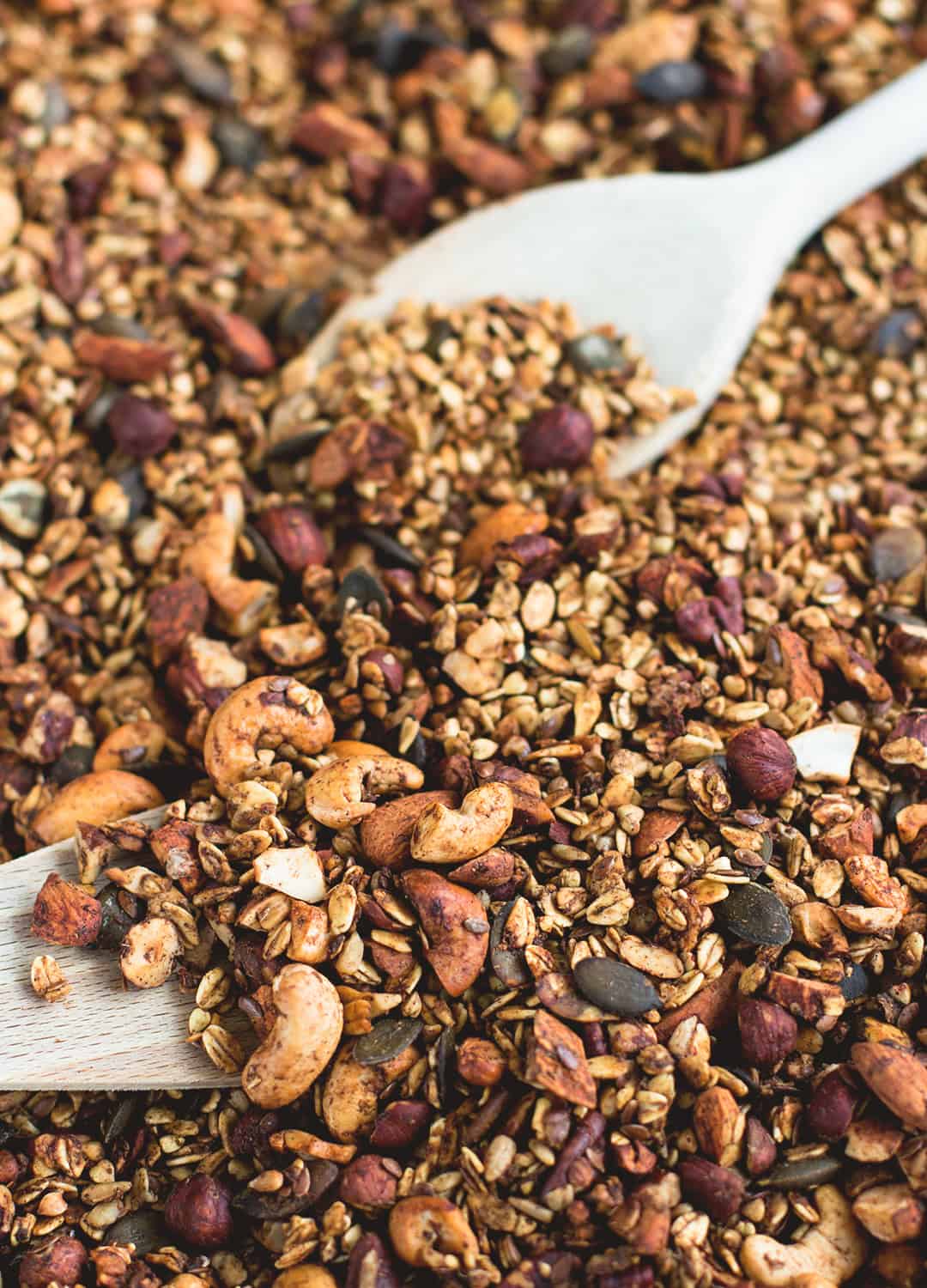 I first featured the maple Banana Granola in my Raw Sour Cherry Chocolate Buckwheat Porridge (such a mouthful) and it was delicious. The flavors go really well together, you should try it — you'll love it!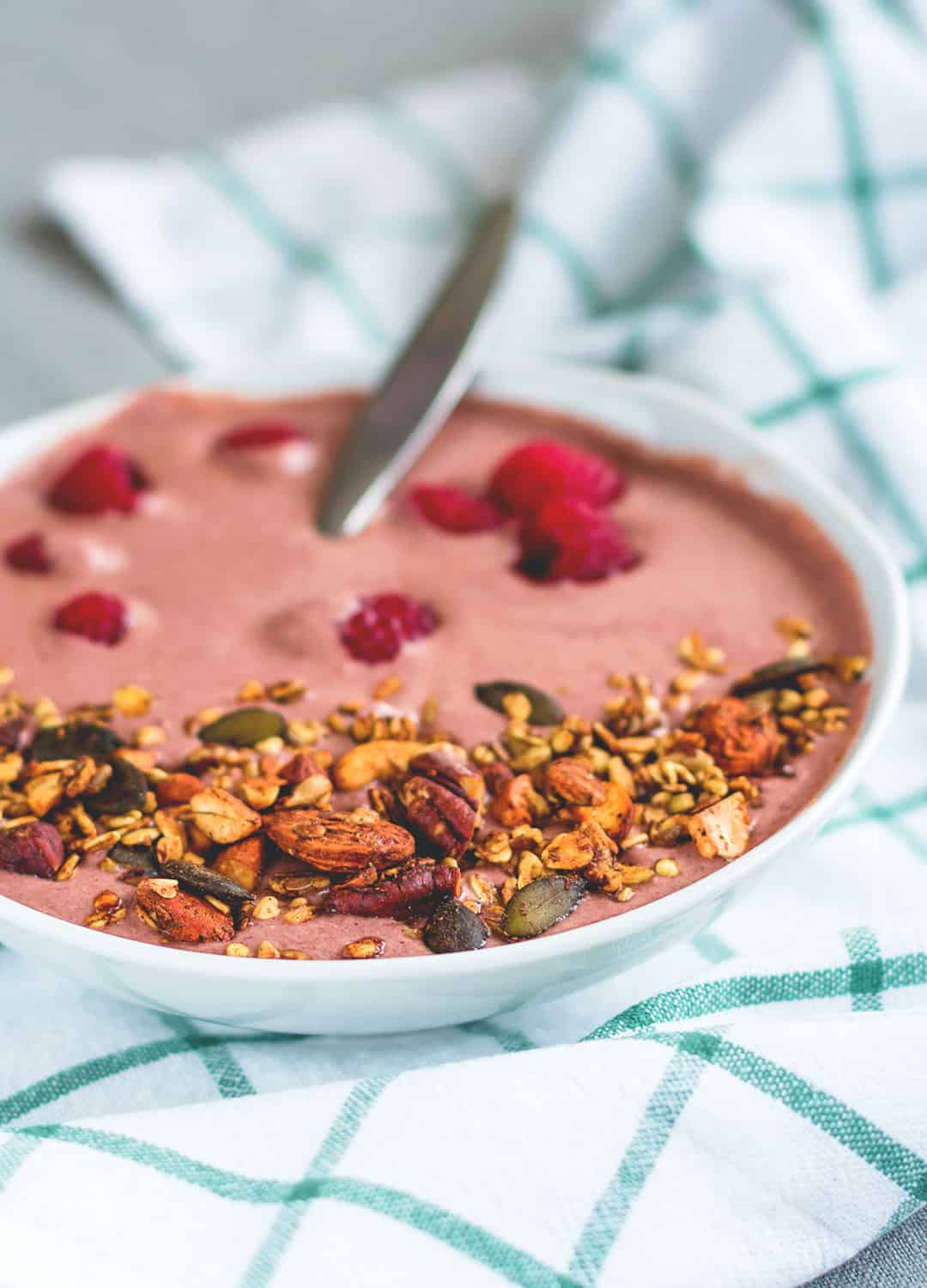 And then I topped my Raw Maqui Berry Buckwheat Porridge with this granola because apparently I can't get enough of buckwheat porridge. I have no regrets, though. Raw blended buckwheat porridge is the perfect cross between a smoothie and oatmeal. It's not steaming hot, yet it's not freezing cold either. It's somewhere in between which I'm all about in the beginning of summer when it's not super hot yet in the morning.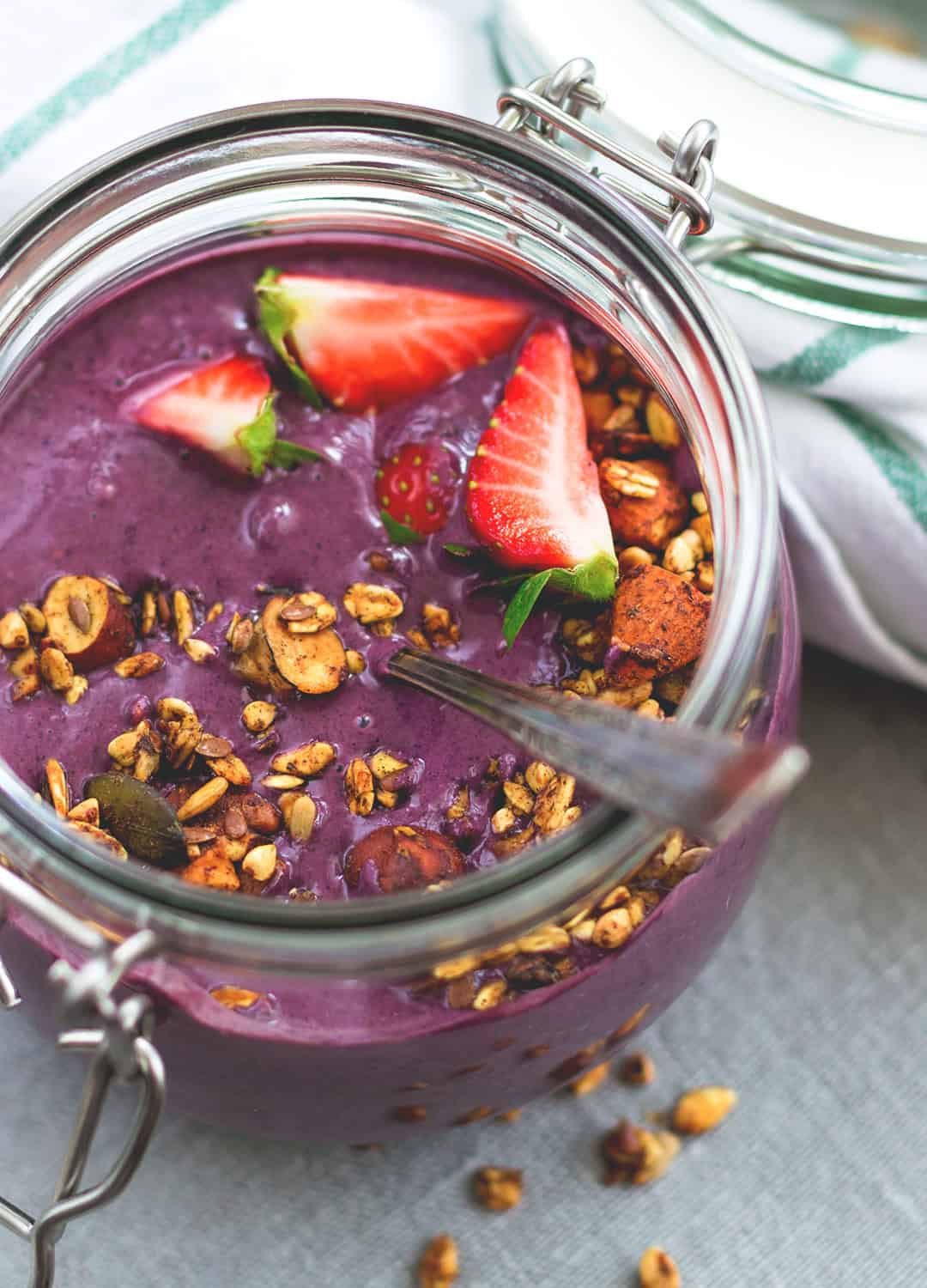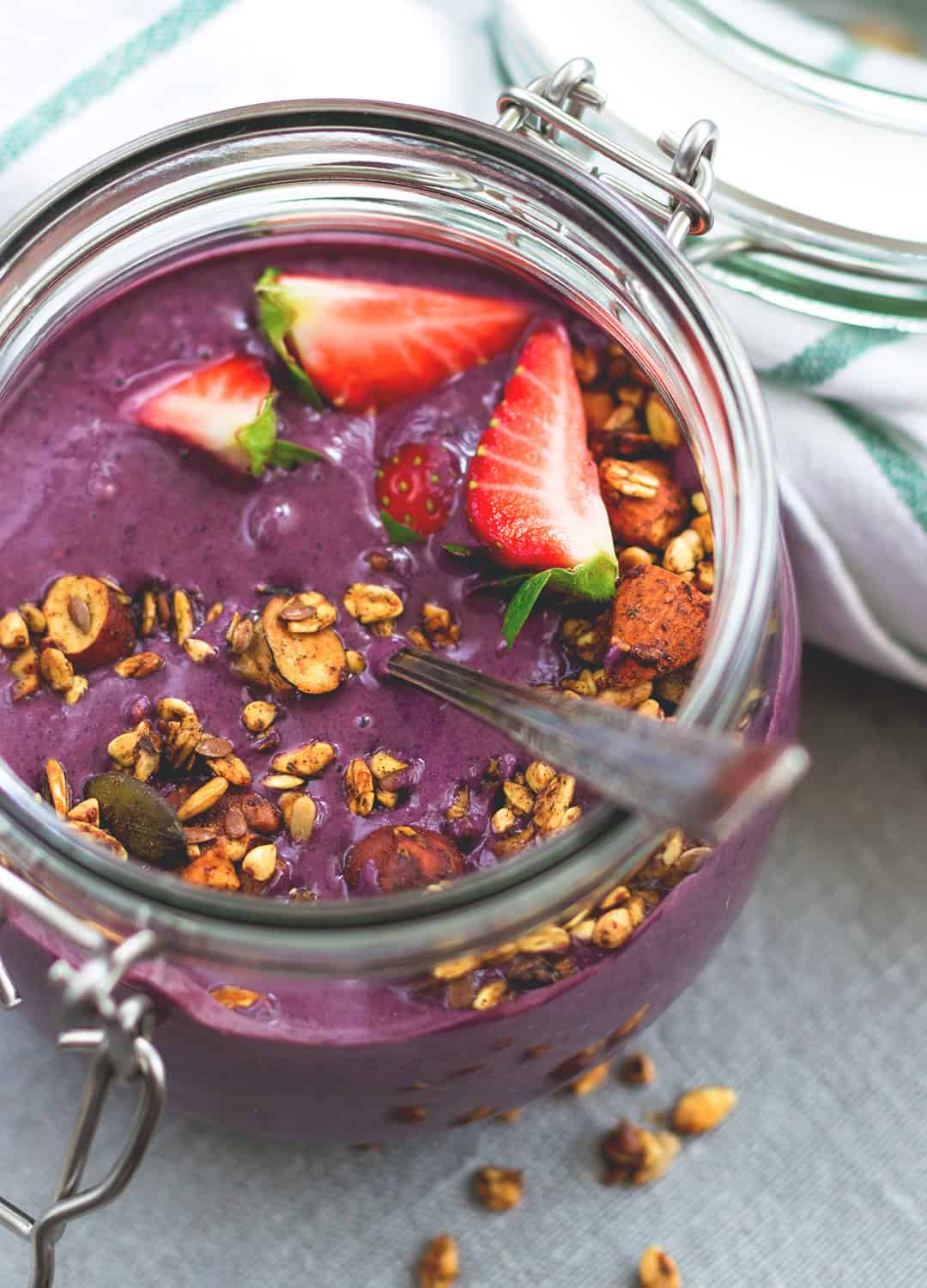 I hope you enjoy this recipe and if you give it a try, please let me know how you liked it! Don't forget to snap a picture and share it on Instagram with the hashtag #thehealthfulideas. :)
Print
📖 Recipe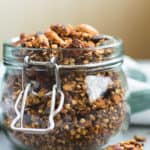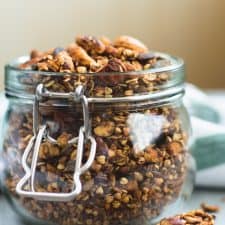 Maple Banana Granola
Author:

The Healthful Ideas

Prep Time:

10 mins

Cook Time:

30 mins

Total Time:

40 mins

Yield:

9 cups

1

x

Category:

Breakfast
---
1 cup

cashews, roughly chopped

1 cup

pecans, roughly chopped

1 cup

almonds, roughly chopped

1 cup

hazelnuts, roughly chopped

1 cup

buckwheat

½ cup

pumpkin seeds

½

sunflower seeds

¼ cup

flax seeds

2 cups

oats

1 tbsp

vanilla powder

1 tbsp

cinnamon

2

bananas, mashed

⅓ cup

maple syrup

¼ tsp

sea salt
---
Instructions
Preheat your oven to 160C(320F).
In a big bowl, mix together all the nuts, buckwheat, oats, vanilla, and cinnamon until everything is well incorporated.
In a separate bowl mix the mashed banana, maple syrup, and sea salt.
Pour the liquid mixture over the dry ingredients and mix well so that everything is well coated.
Spread on a baking sheet lined with parchment paper.
Bake for about 50-60 minutes, tossing with wooden spoons every 10 minutes or so. Keep checking it so it doesn't burn. If it's still wet after 60 minutes, lower the heat to 140C (284F) and keep it in the oven until crispy.
Cool completely before transferring to any container.
---