It's safe to say that I've been pretty much obsessed with the Cajun spice lately. I put it on almost everything. On salads, roasted veggies, on avocado toast, in dressings, dips, and even pasta. It's that good! If you haven't tried it before, you're seriously mising out. After you're done reading this post go buy a cajun spice mix and make this Cajun Roasted Cauliflower. It's spicy, it's savory, it's bursting with flavor and amazing with tahini dressing.
Cajun spice is a mix of paprika, onion, garlic, marjoram, thyme, fennel seeds, cumin, and cayenne. I'm telling you, you'll love it! And if one of your New Year's resolutions is to eat more salad, this one will become your best friend because it's so flavorful you won't believe it's actually good for you!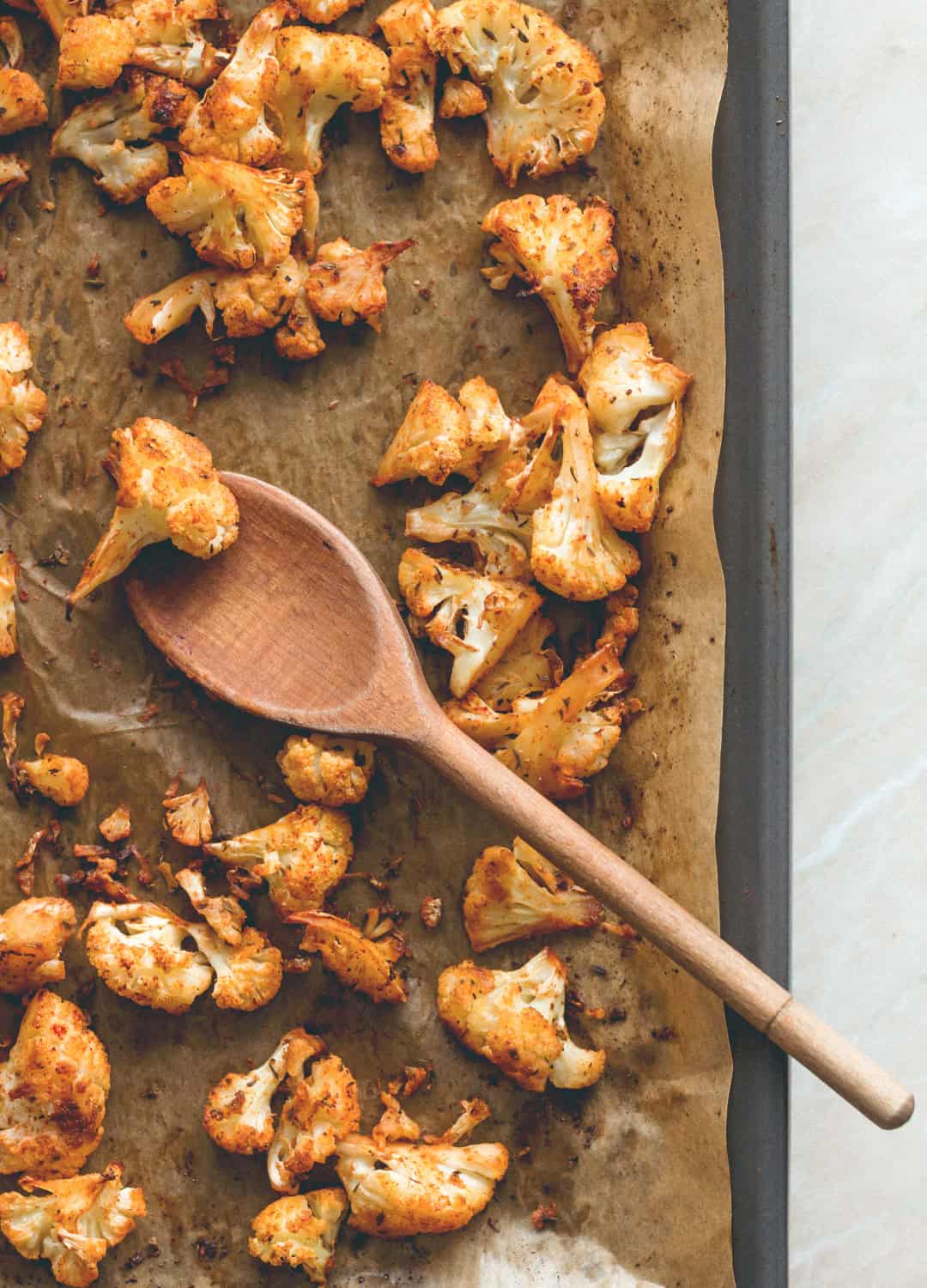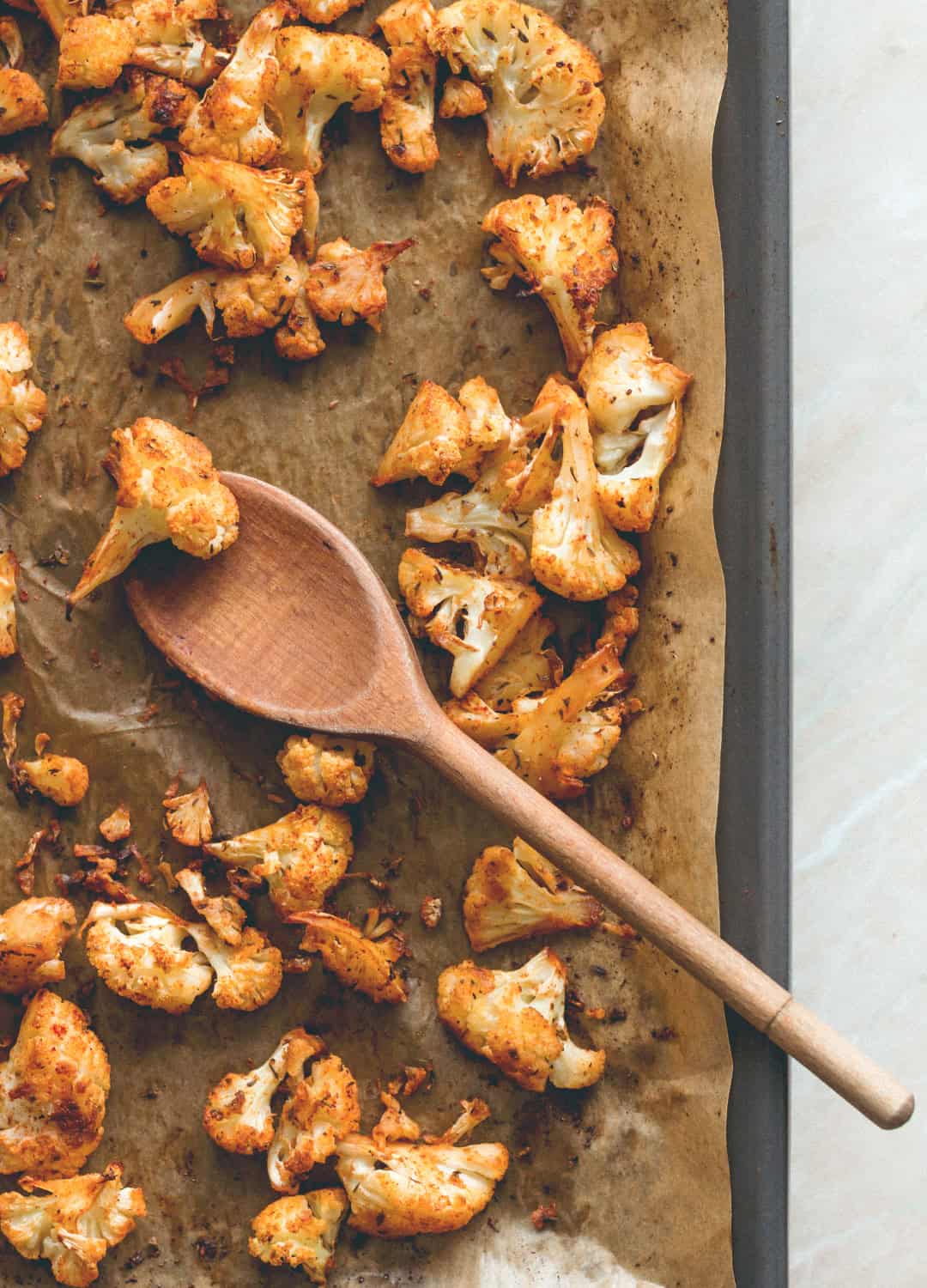 Speaking of New Year!s resolutions, what's yours? I decided to ditch the ''My New Year's resolution is...'' this year and instead, I'm setting goals I want to achieve next year in all areas fo my life. I haven't done it yet but I want to sit down and make a list of things I want to achieve in 2017 in both personal life and career. Then I'll work backward from those and set smaller and smaller goals until I reach daily tasks — that's the plan, anyway. Or is that the same thing as New Year's resolution? The thing is, setting goals or making New Year's resolutions is great but unless you start doing something about it right away, you'll most likely never get to your goal. If you want to lose 10 kg, you won't lose it tomorrow but if you choose to eat at that organic salad bar you go past every day instead of Mc'Donald's you're a step closer to your goal. If I want to create 100 recipes in 2017, I have to go and develop one and then the next one and the next one, etc.
There's this saying I really like that goes something like this, "If you had started doing something a month ago, you'd have been one month better at it by now.". It's so true! What if you'd started learning French a year ago? You'd be fluent by now! Just start. In one week, you'll be one week closer to your goal! I actually bought this 2017 planner called The Dear Diary which I'm really excited about because it helps you set goals for each month & week and, well, also because I've always been a sucker for all things stationary.
2016 has been a rollercoaster and even though it was a year of crazy, I'm still grateful for all its ups & downs and all it's taught me. As this is the last post of 2016 I hope you have a great end of this year and I wish you all the best for 2017. Make it the best year yet!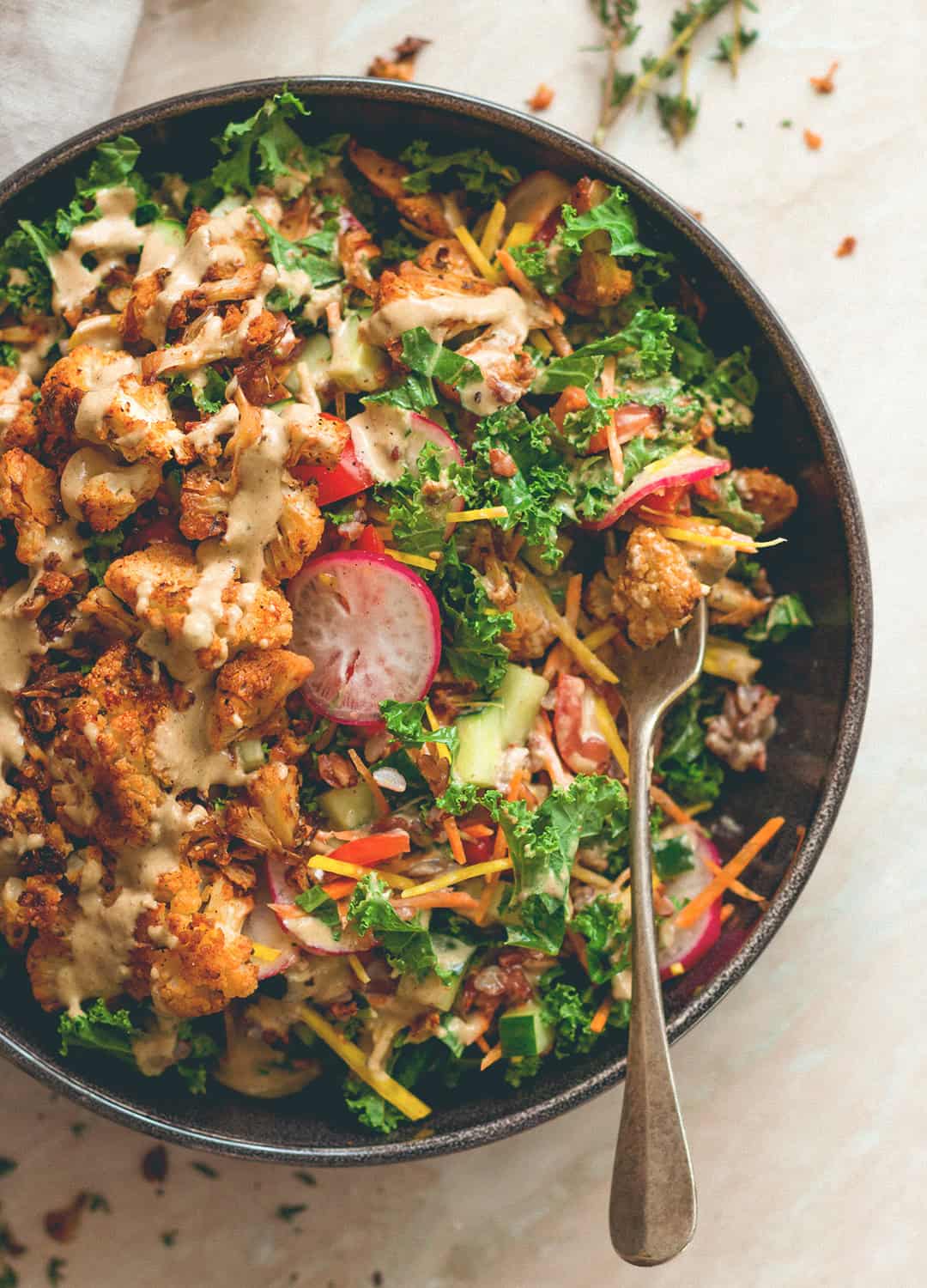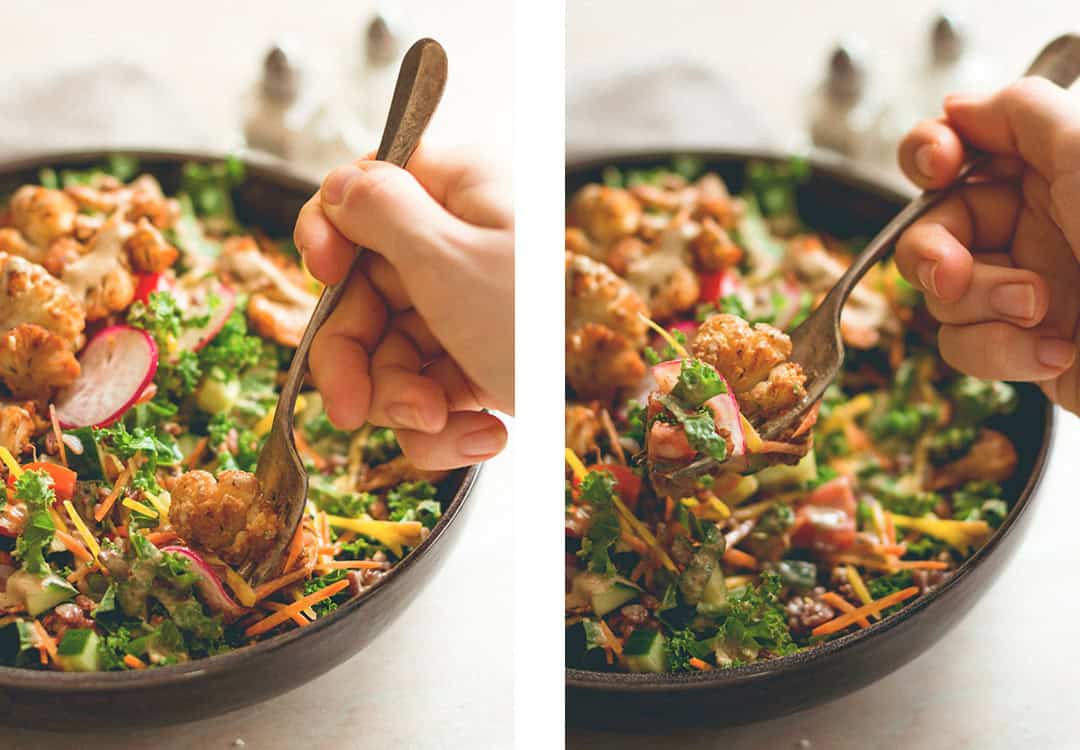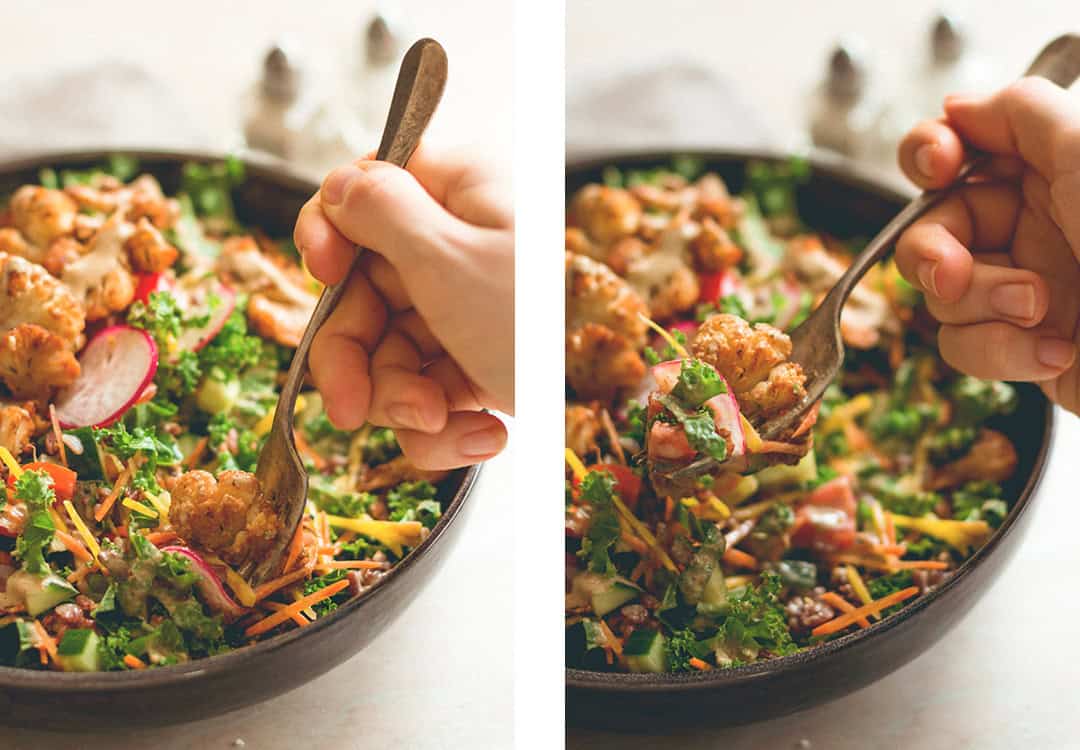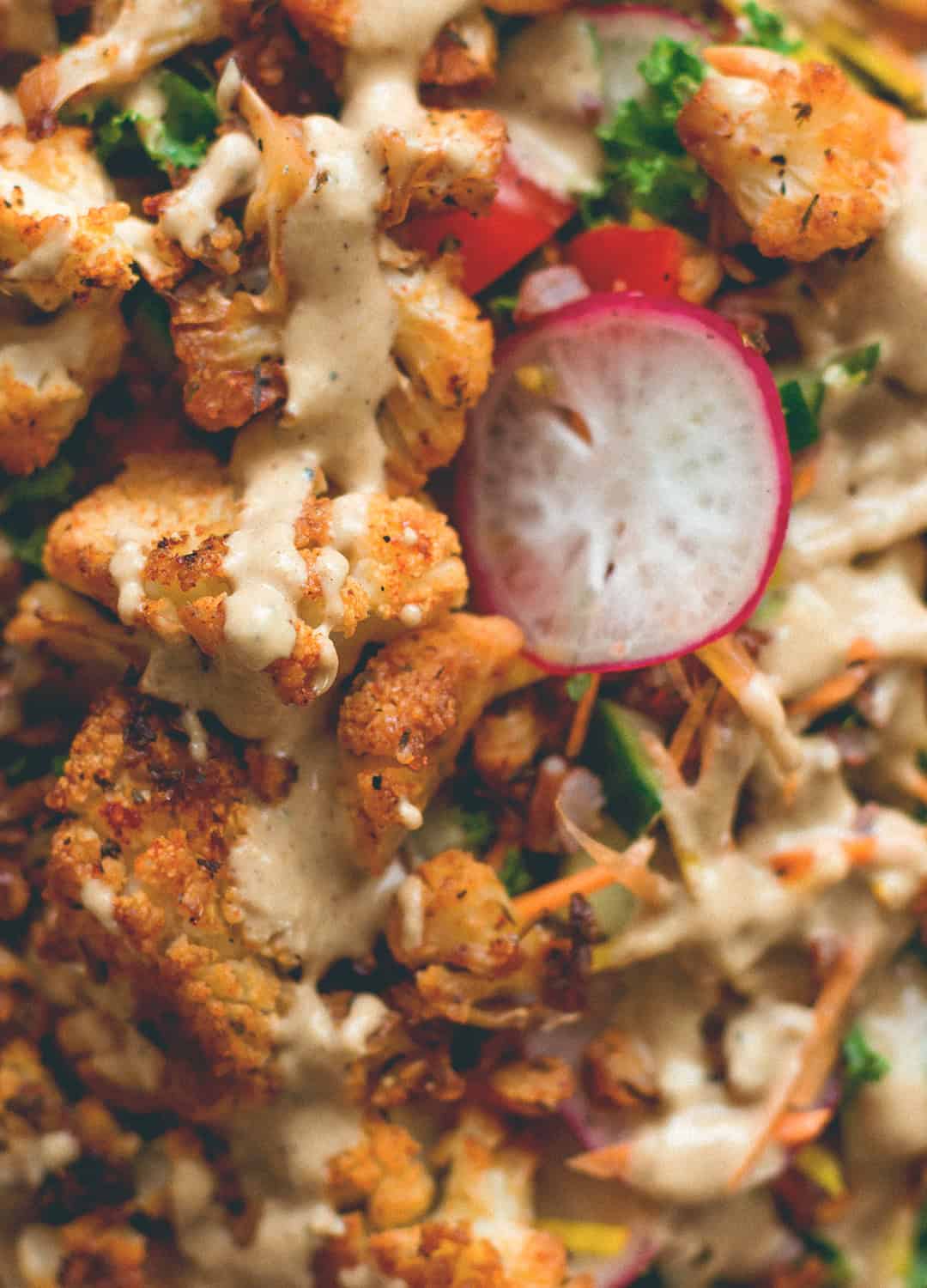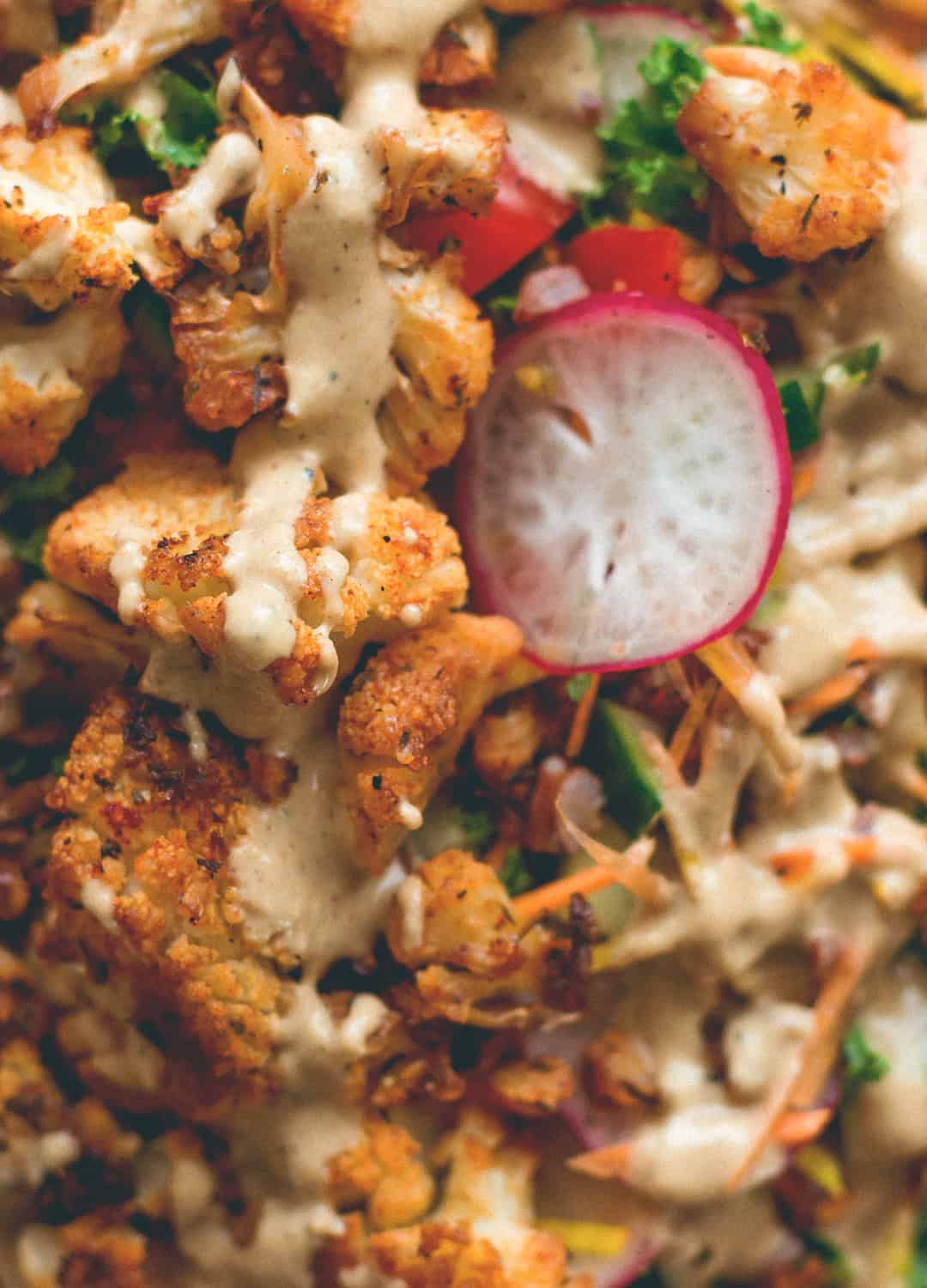 Print
📖 Recipe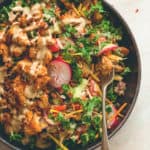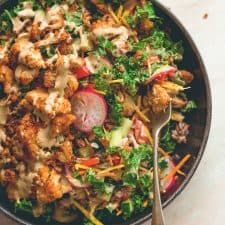 Cajun Roasted Cauliflower Salad
Author:

The Healthful Ideas

Prep Time:

15 mins

Cook Time:

30 mins

Total Time:

45 mins

Yield:

2

-3

1

x

Category:

Main Dish
---
1

cauliflower, hard stem removed and chopped into bite-sized pieces

1 tsp

coconut oil, melted

1 tbsp

maple syrup

1 ½ tsp

cajun seasoning

1 tsp

dried thyme
sea salt and pepper

4 cups

shredded kale (

5

-

6

leaves)

1 cup

cooked red rice (optional, I happened to have some leftover on hand)

1

-

2

carrots, grated

1

beet, grated (red, yellow, or pink, I chose yellow)

¾

cucumber, diced

1 cup

cherry tomatoes, halved or quartered

2

-

3

radishes, sliced (optional)
Tahini dressing:
2 tbsp

tahini
juice of

1

lemon
sea salt and pepper

1

clove garlic, minced (optional)
water
---
Instructions
Preheat your oven to 200C (392F).
Line a baking tray with parchment paper and put the chopped cauliflower on it.
Mix the coconut oil with the maple syrup and pour over the cauliflower.* Mix to evenly coat.
Sprinkle with the cajun seasoning and dried thyme and mix again to coat everything.
Roast for 30 minutes tossing once about halfway through.
While that's roasting, prepare all your veggies and the dressing. Make the dressing by mixing all the ingredients except the water in a small bowl. Then start adding water 1 tablespoon at a time until you reach desired consistency.
Mix all your veggies in a big bowl and add some of the dressing if desired. Divide into smaller bowls, top with the cauliflower and drizzle with the dressing. Enjoy!
---
Notes
*When melting the coconut oil, add the maple syrup too to warm it up because if you melt it and then add the maple syrup from the fridge, it'll harden again and won't be pourable.