It's pesto pasta time!! Well, for me it's actually bedtime right now as it's already 11 pm and I want to get up super early. I'm writing this on the night before so it's actually Wednesday for me. Big plans for the morning ⇒ GYM. Let's see how that works out, I'll report back via Instagram and/or twitter. Ohh! speaking of Instagram, I started posting on my personal account where I share travel photos so if you want to follow along on my Toronto adventures, you can follow me @veronika.sykorova ;)
I'm on my second week of Toronto and I have few things on my mind to share with you. It's mostly about photography, passion, dream jobs, and getting better.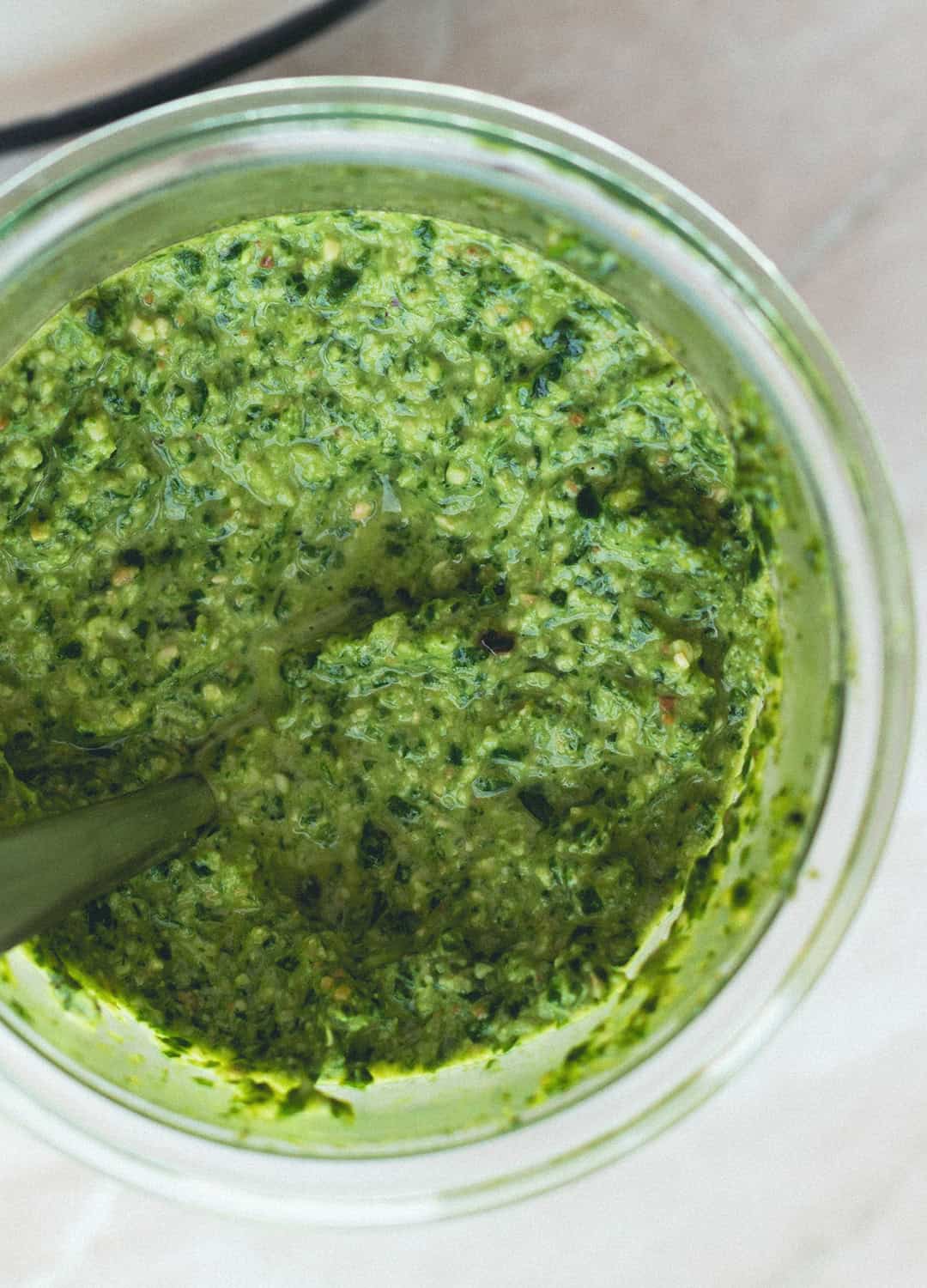 Ever since I got here, I've been obsessively watching photography related YouTube videos. I've rediscovered my passion for photography and I don't just mean food photography. I LOVE travel photography, especially landscape, nature, cityscape, and lifestyle. That's why I started posting on my second Instagram account again because I desperately want to start taking more photos of things that aren't just food. I still love food photography but I have this drive to shoot nature I just can't ignore. I visited Graffiti Alley the other day which just blew my mind. I snapped a bunch of photos which I'll be sharing on said Instagram account (@veronika.sykorova) in the following days.
They say that the best advice to get better at photography is to just go out and shoot. It seems so ridiculously easy. Just go out. But it's actually a struggle at times when you're in a big city like Toronto. You have to get better at it — just the simple walking around with a big camera part, not even the quality of the photos because, man, are people staring! I'm familiar with the whole don't care about what people think, just do your thing advice but it just takes some getting used to. Huge respect to all the vloggers out there. That's a whole other thing when you're walking around with a camera pointed at your own face. I tried taking pictures of tall skyscraper buildings in the financial district (straight looking up photos) in the middle of the street when it was okay to cross and people were just staring. I'm so sensitive, I know *eye roll*.
Despite that, I love just walking around and finding things to photograph. Finding the great angles, the light, the reflections, the cool graffiti, it's all amazing. Photography is something you have to do every day to get better at it one step at a time. It's a slow process but I'm enjoying the ride. I've been spending hours on Instagram lately and also online looking at people's portfolios staring at other people's amazing work. So many amazing photographers out there, it's crazy! (need to stop, it can be as discouraging as it is inpiring at times) I've also been searching for portfolio themes as I'd like to create a portfolio for myself. I really want to take this beyond 'just a hobby'. I'll let you know when I create the actual website, it's still in beginning stages right now.
Anyone else finds such great joy in taking photos? I think me being so obsessed with creative work right now stems in my desperate need to find a job here (otherwise I'll sleep on the streets and die of hunger sadly) but I don't know what to apply for because quite frankly, I don't want to work for anyone. I don't want another retail job (don't really know what else to apply for) but that's what I'll have to do to keep the money coming while I grow my passion into something more.
---
I really feel like sometimes this is just a personal diary instead of a blog about food. I keep talking and talking just to get the thoughts out of my mind to make better sense of them.
Thanks for listening to my struggles/updates/rant/whatever is on my mind. See you next Thursday! xo
PS: I realize I haven't talked about this arugula basil pesto pasta of mine I'm sharing today. Well, it's amazing and you should really give it a try, JS. That's all.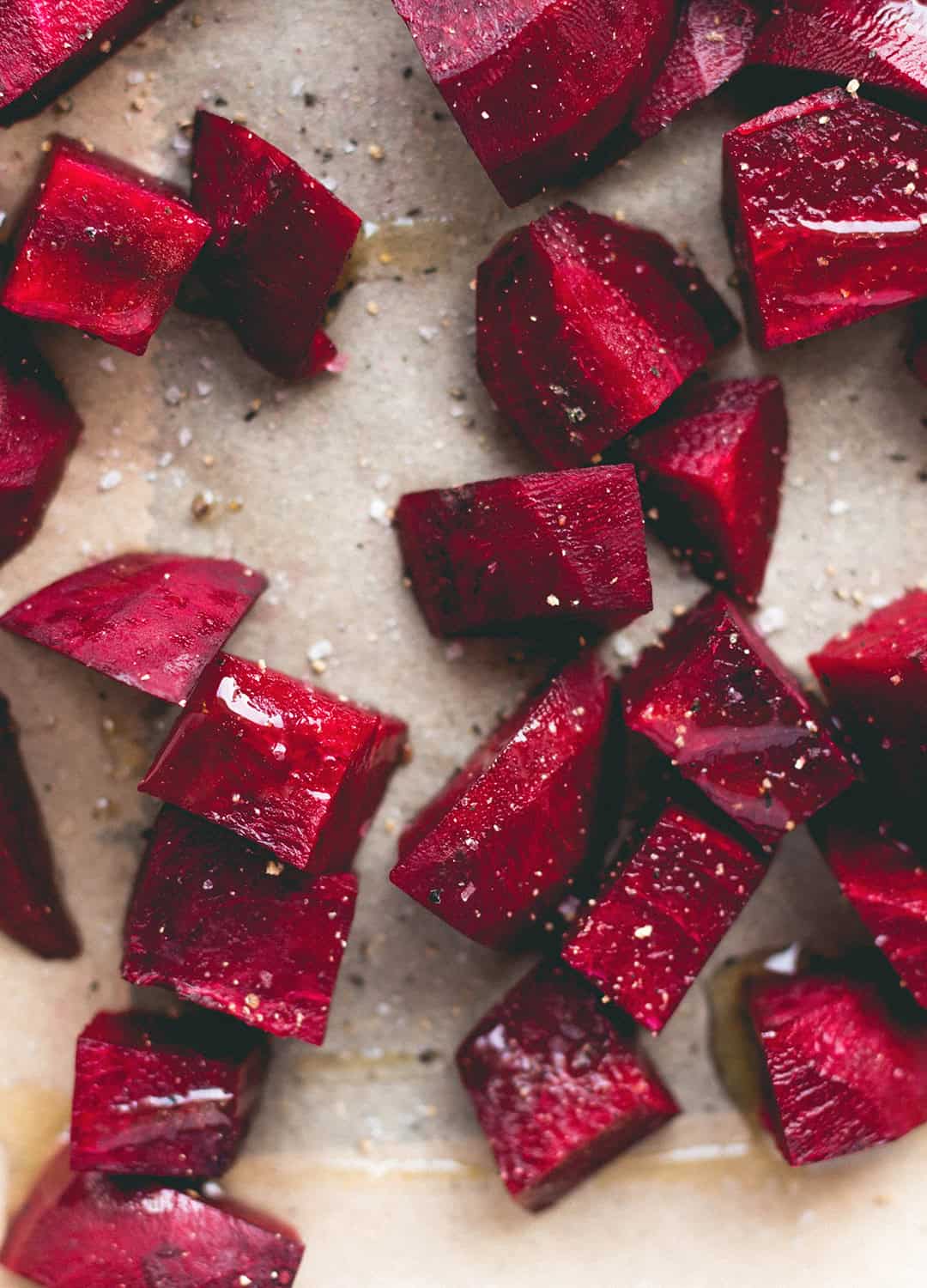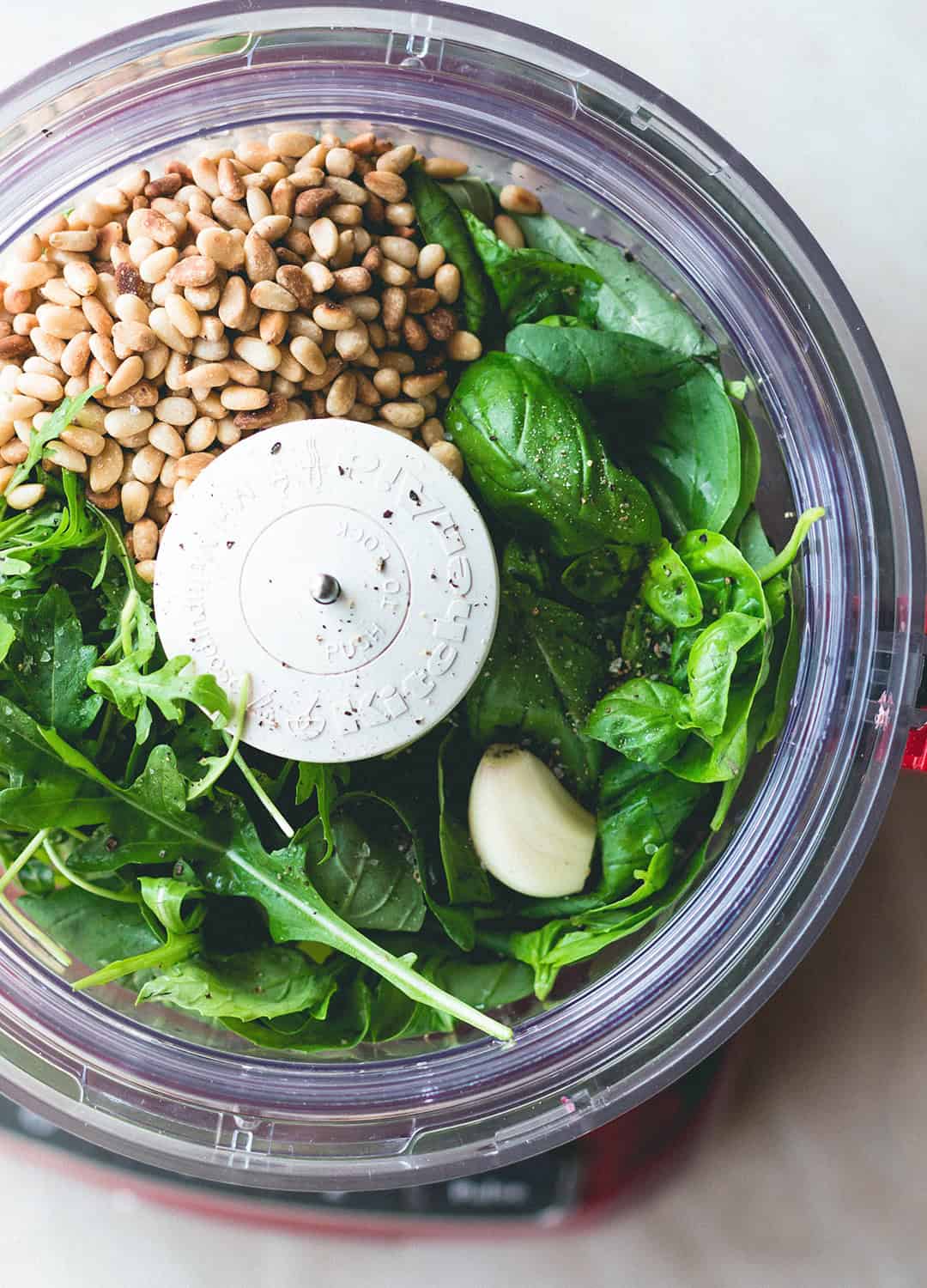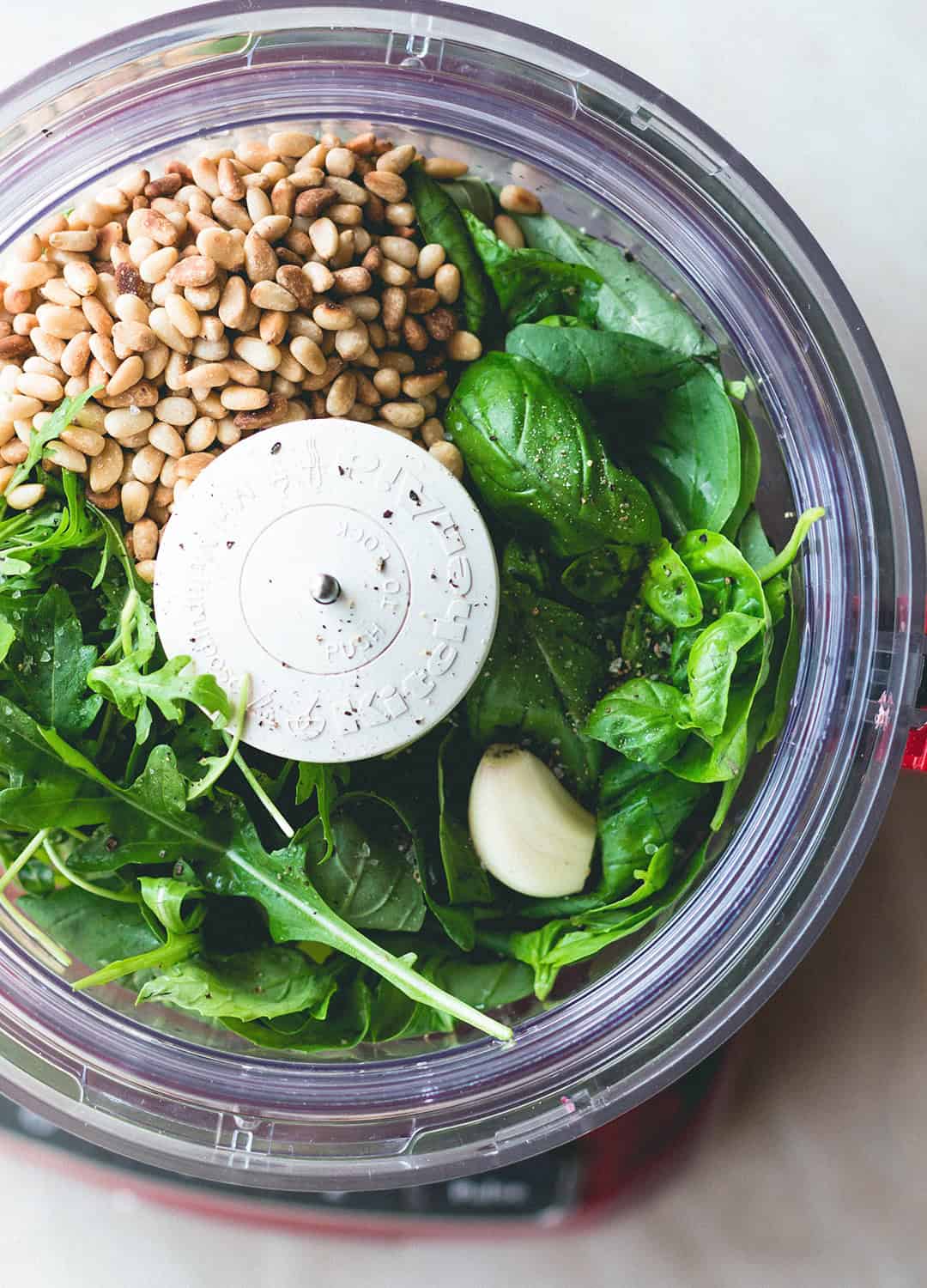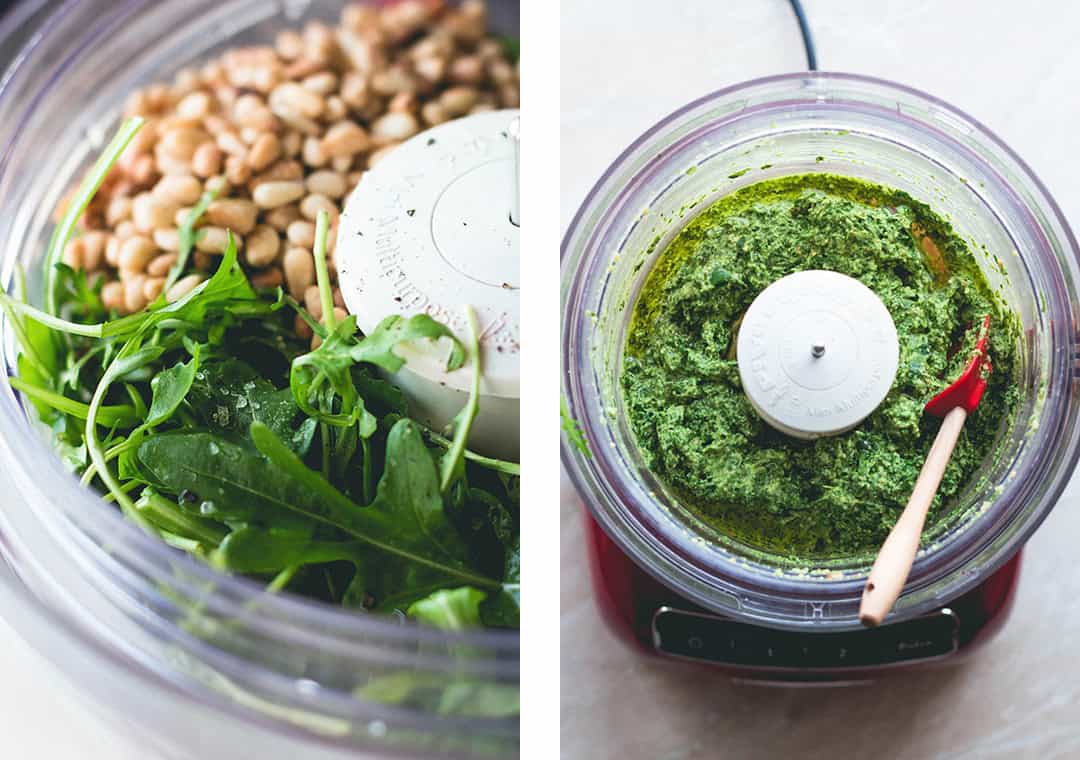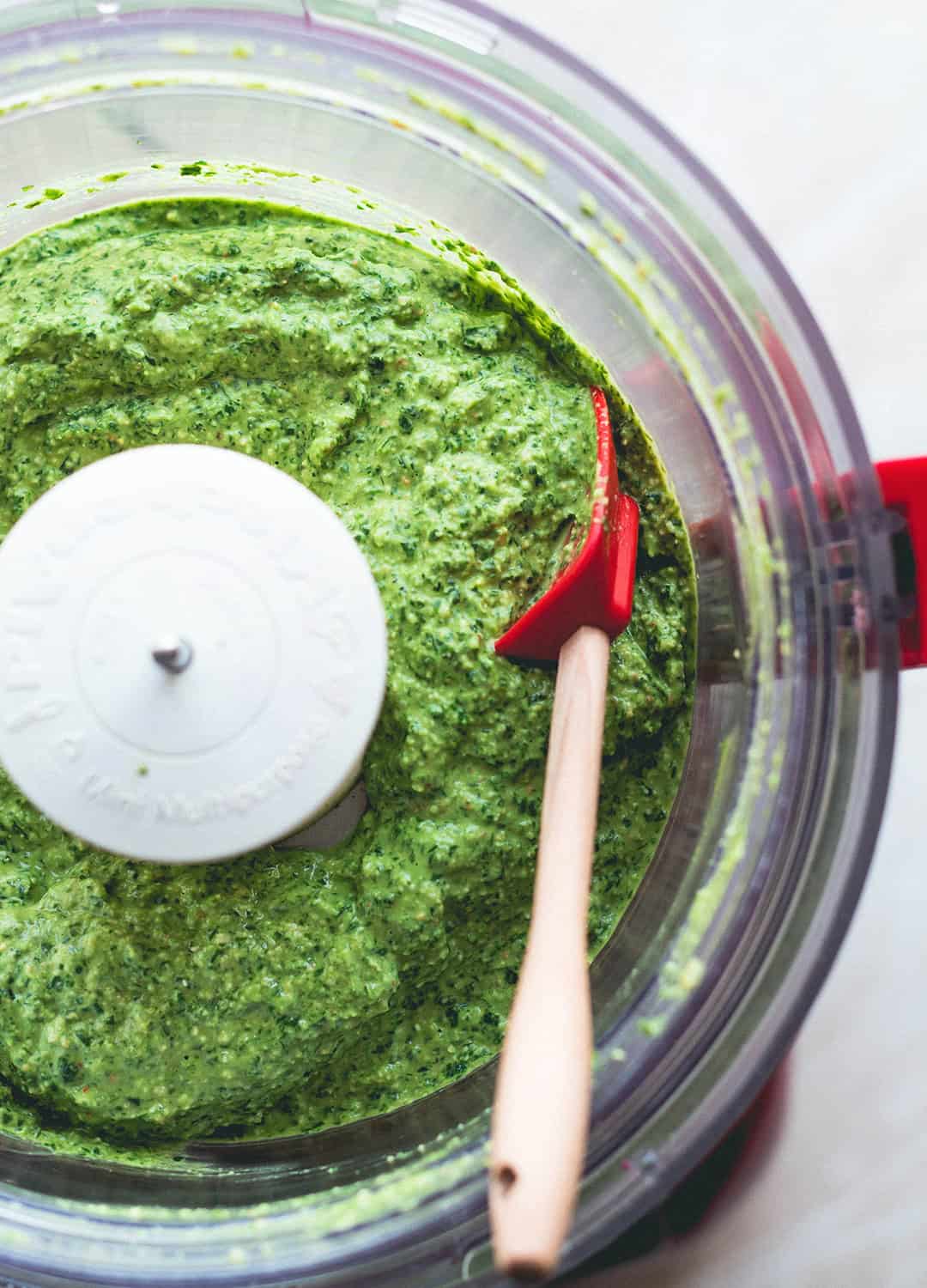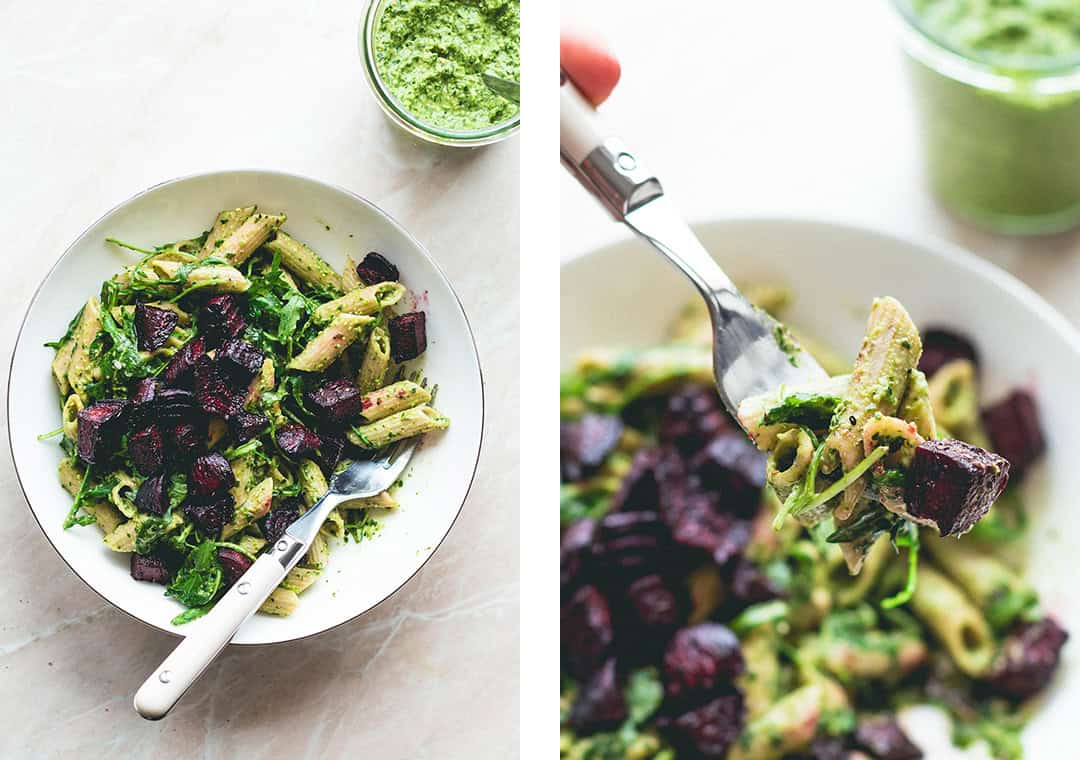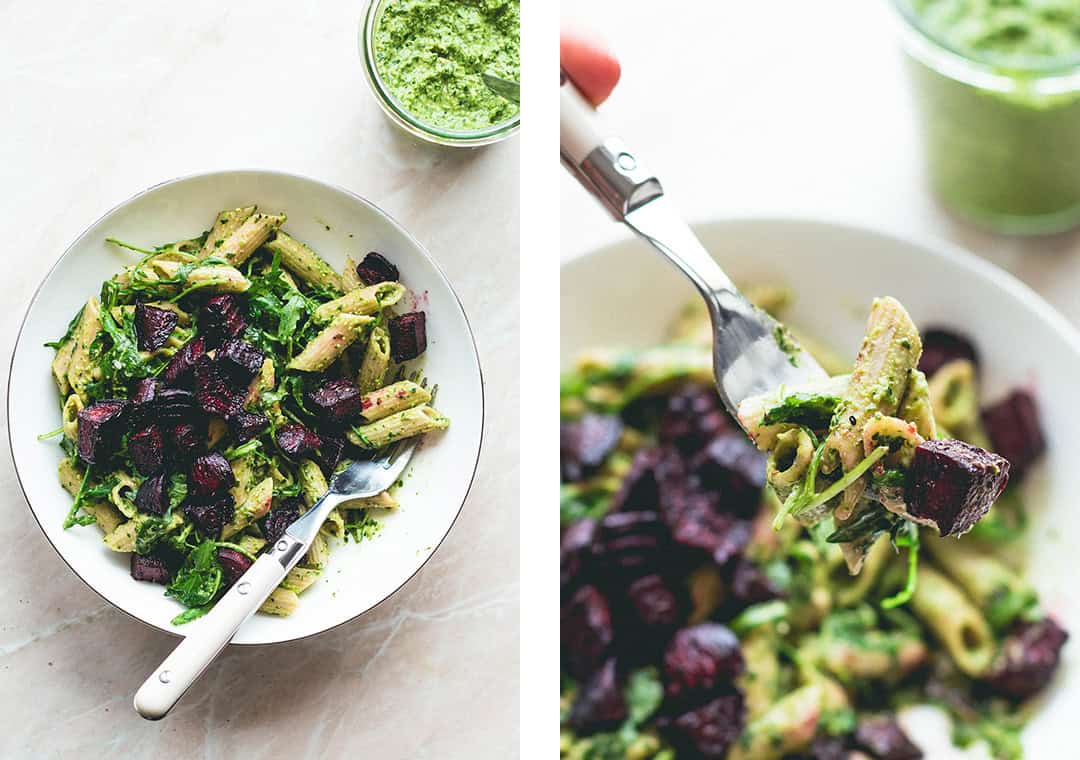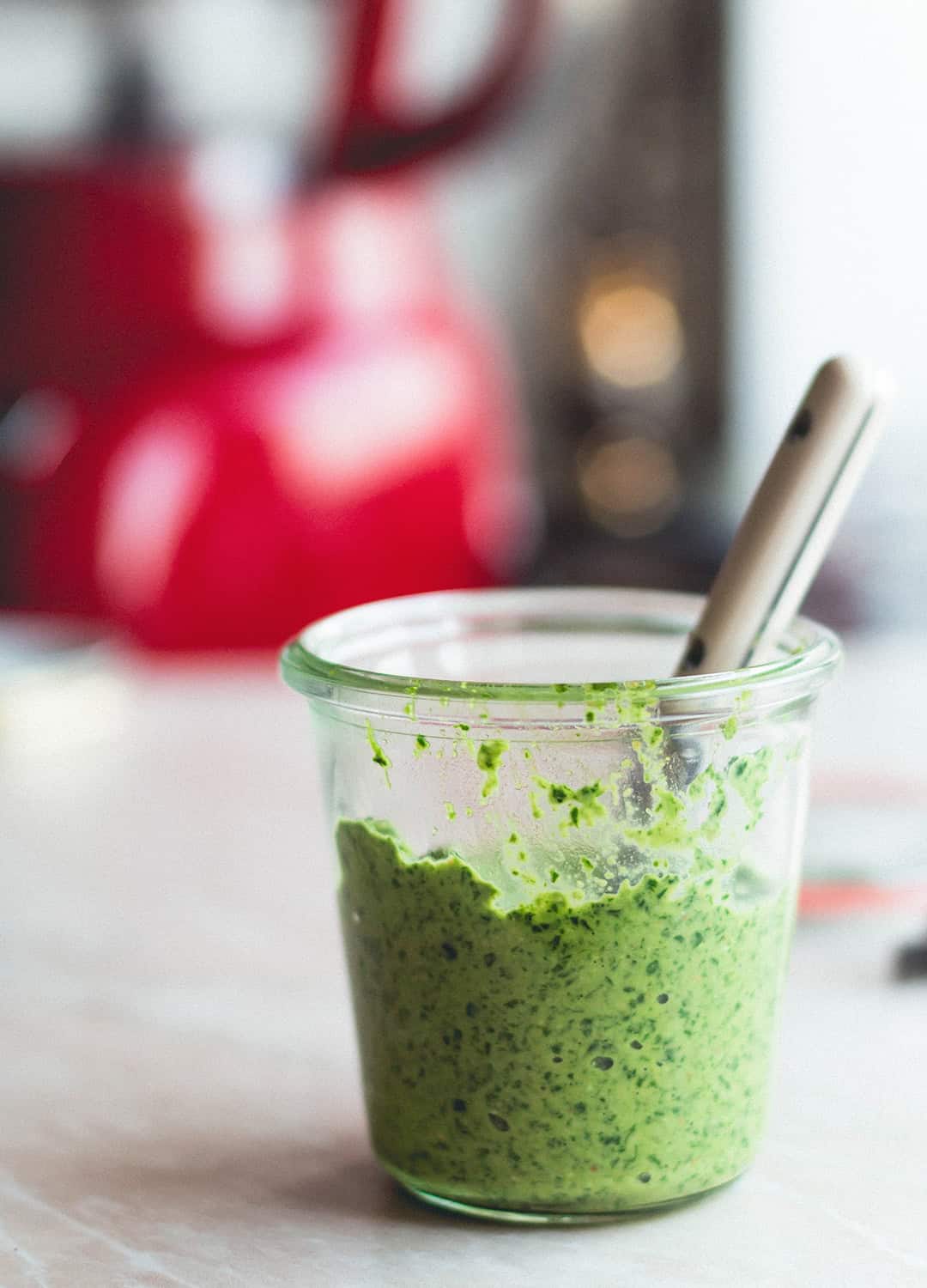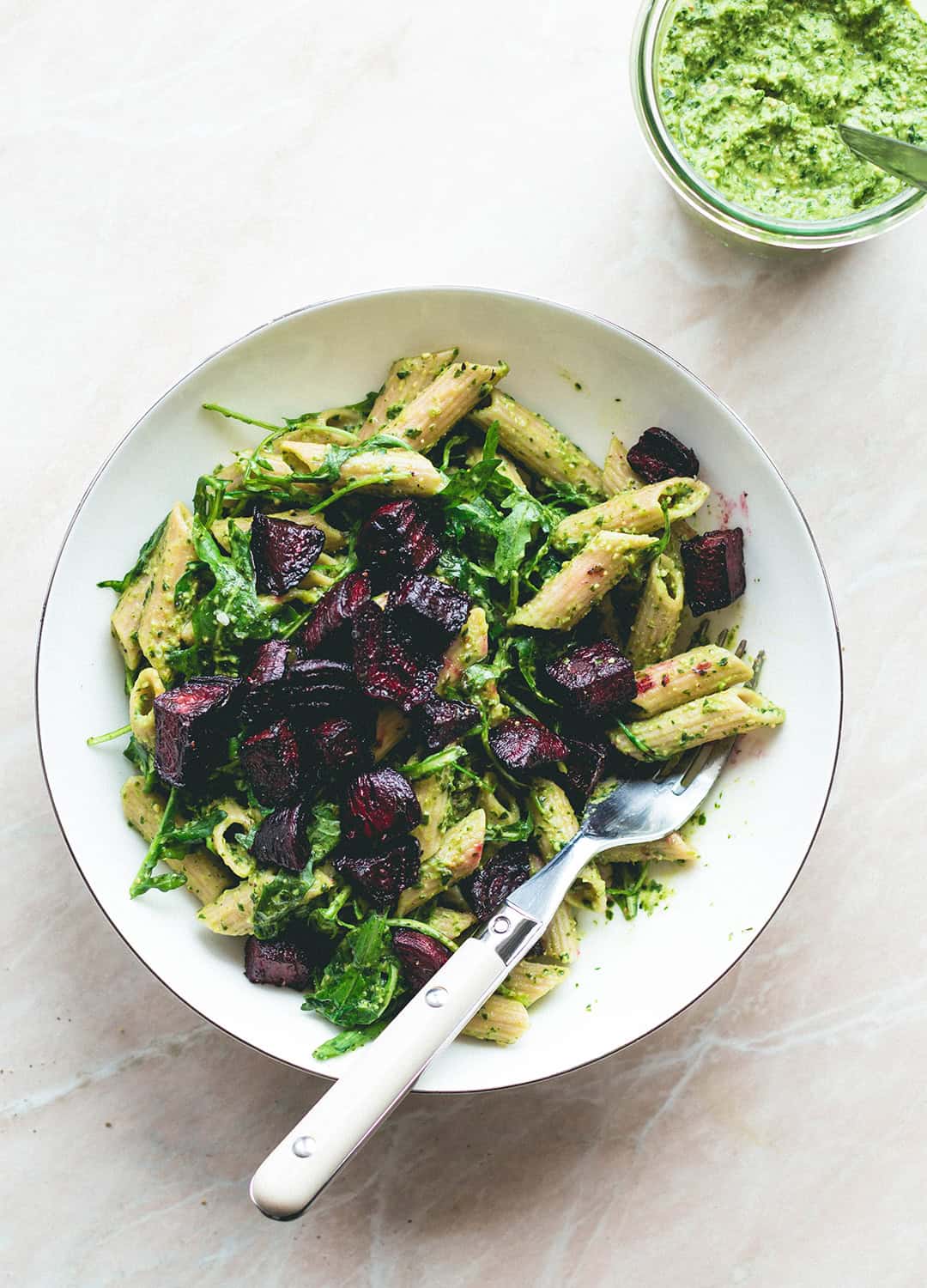 Print
📖 Recipe Arugula Basil Pesto Pasta with Roasted Beets
Author:

The Healthful Ideas

Prep Time:

15 mins

Cook Time:

50 mins

Total Time:

1 hour 5 mins

Yield:

1 ½ cup

pesto

1

x

Category:

Pasta
---
Pesto:
¾ cup

pine nuts

2 cups

arugula, tightly packed

2 cups

basil, tightly packed

½ cup

spinach, tightly packed

1

clove garlic

1 tbsp

nutritional yeast (optional)

4 tbsp

freshly lemon juice
Sea salt, pepper

¼ cup

olive oil
Roasted Beets:
3

beets, diced

1 tsp

olive or coconut oil

1 tsp

balsamic vinegar

1 tsp

maple syrup

1 tsp

dried parsley
Sea salt, pepper

2 cups

arugula (to add to pasta fresh)

4 cups

dry pasta (

2

-

4

people)
---
Instructions
Pesto:
Start by toasting the pine nuts over medium heat until they start to brown, stirring regularly.
Add them along with the rest of the ingredients (except the olive oil) into a food processor and process until smooth scraping the sides a few times. While the food processor is running, pour in the olive oil. Taste and add more salt and pepper if needed.
Roasted Beets:
Spread the beets on a baking sheet lined with baking paper. In a small bowl mix the oil, balsamic vinegar, maple syrup parsley, salt, and pepper. Pour the dressing over the beets and toss to coat.
Roast at 180°C for 40-50 mins tossing once or twice.
Cook the pasta according to package instructions. Add a few tablespoon of the pesto, fresh arugula and serve topped with the roasted beets.
---