There's no question that a good bowl of oatmeal is a staple in our house. Warm creamy oatmeal, overnight ready-in-5-minutes oatmeal, baked oatmeal, and even blended oatmeal (sounds gross but it's tasty, I'm talking about this one) — I eat one of these almost every single day, especially during the winter months. I've long given up plain oatmeal, though. I add cacao (chocolate oatmeal with orange zest), berries (cherry blueberry oatmeal), pineapple (recipe soon!), superfoods (pink raspberry acai oatmeal), nuts, seeds & dried fruit (apple pie oatmeal), or even vegetables (carrot cake oatmeal)! The options are endless! There are so many flavors you could add that I don't think I could get ever tired of oatmeal. If you for some reason do, you can always swap oats with quinoa and make yourself a delicious bowl of quinoa porridge! But today, I have a recipe for these amazing Apricot Ginger Overnight Oats you'll absolutely love! Overnight oats are so incredibly easy, you can literally throw the ingredients together in the evening and eat it straight away in the morning!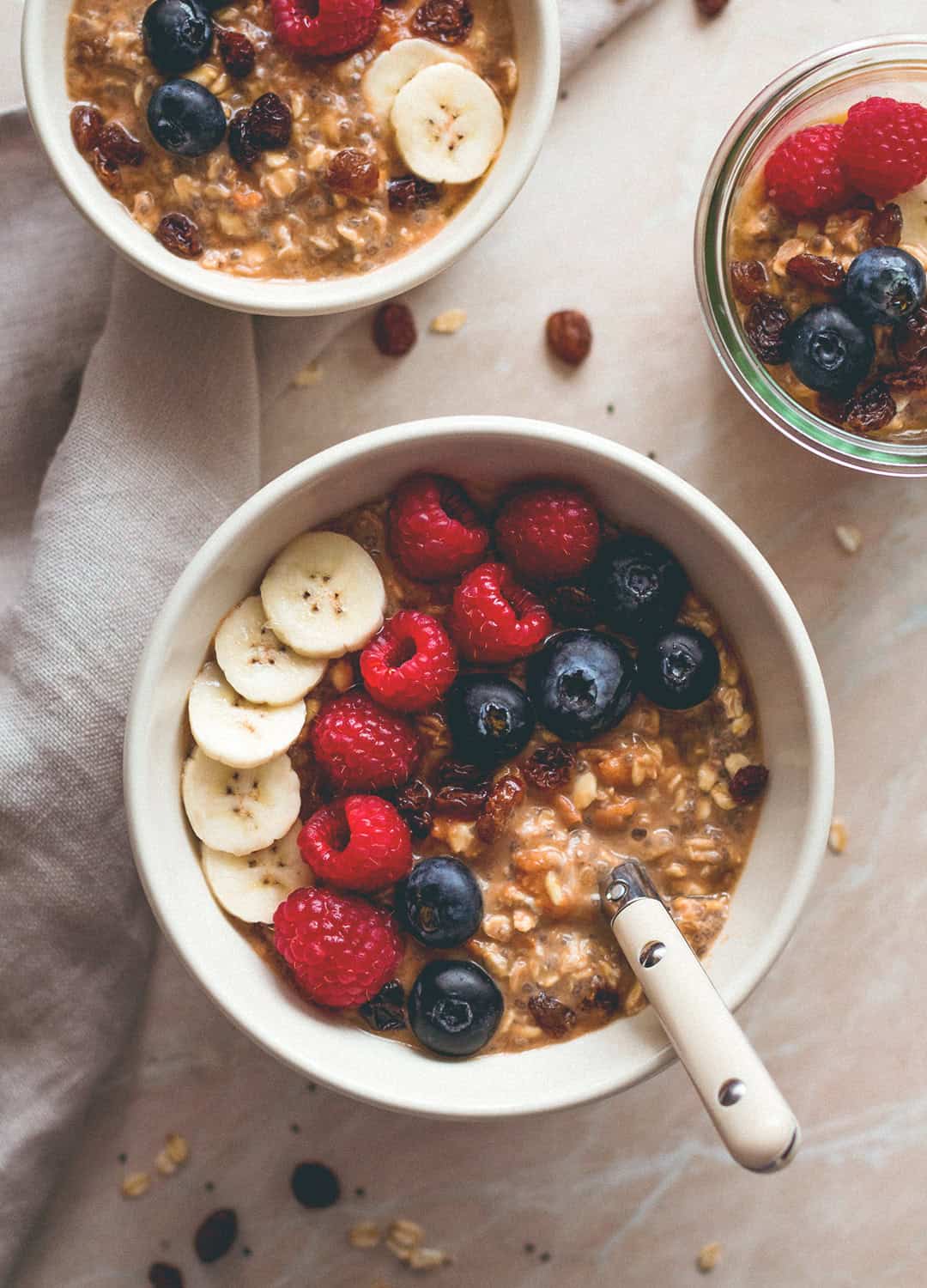 This week month has been pretty hectic, to say the least. Turns out working full time and successfully running a blog at the same time is harder than I thought. To be honest, I've been struggling quite a bit to push out posts lately and stick to my schedule of two posts a week. This post was originally planned for  January 12 but that didn't quite work out. Working a full-time job in an office is probably a whole different thing than working in busy retail. I'm too tired after work to write, then sleep late so I can't do it in the morning which leaves it to my off days when I still end up sleeping late thanks to being incredibly tired and end up not having much time for my blog anyway. I hardly ever shoot on those off days because I don't really feel inspired lately to shoot anything. And when I don't feel the inspiration, the pictures always come out horrible. Frankly, I don't have any new recipes either because I don't have the time to test them during the week. All in all, it's a disaster for my blogging life and all I can say is that I can't wait to go part time again starting February even though that means making less money with my day job. On a positive note, I'll finally have the time I need to work on my blog and hopefully, I'll stick to my posting schedule and create awesome recipes for you ;) I honestly have so much respect for those working full time but still managing to share three good posts a week. It literally blows my mind!
I kind of want to punch myself in the face when I think back to this time last year when I didn't have a day job for a full 5 months and actually wasted all that precious time doing meaningless stuff instead of working on my blog. I didn't care so much that I ended up posting Christmas recipes in January and only posted one recipe a week even though I'd probably manage three if I tried a bit more. Ahh the things I could do with that time now! But you can't change the past, can you? Everything has it's time and I needed that year to realize how much I care about this website and about shooting, cooking, and creating stuff for you. I now know that this is what I want to do every single day and I'm working really hard to get where I want to be. Seeing so many other bloggers who successfully managed to give up their day job and start working on their blog full time is all I need to keep me inspired and sure that I can do it too one day.
I love what Bjork Ostrom of FoodBlogger Pro says about the "1% infinity" which basically means you do one small thing each and every day to achieve big goals in the long run. You can't do all at once. You take one step at a time towards your goals and that's ultimately how you achieve them. Whatever is that you want to achieve, it doesn't matter if it's a personal, health, or career goal. Apply the 1% infinity and do one thing that willl get you closer to your goal each and every day and you can be sure you'll achieve anything you dream of. You just have to start.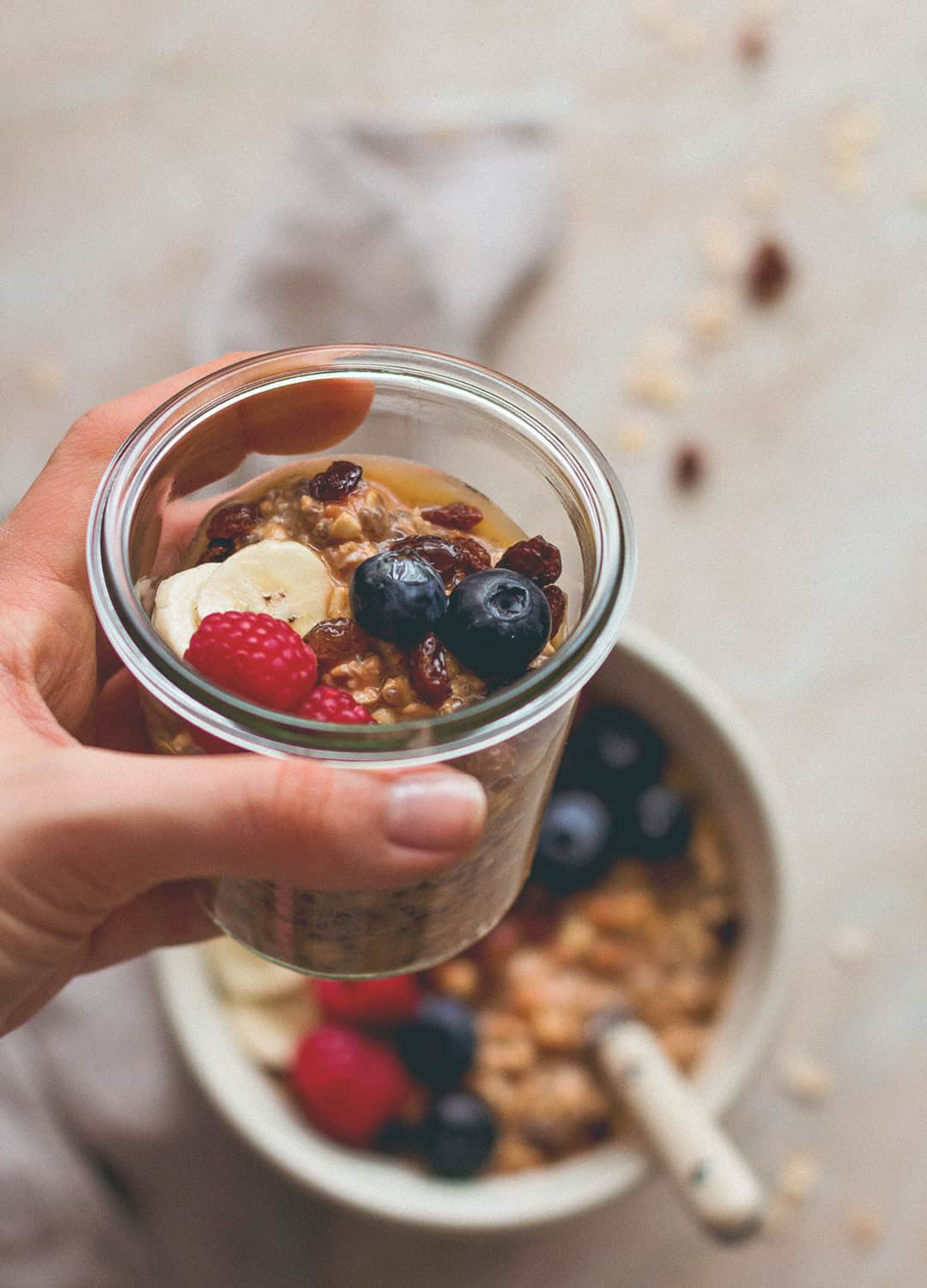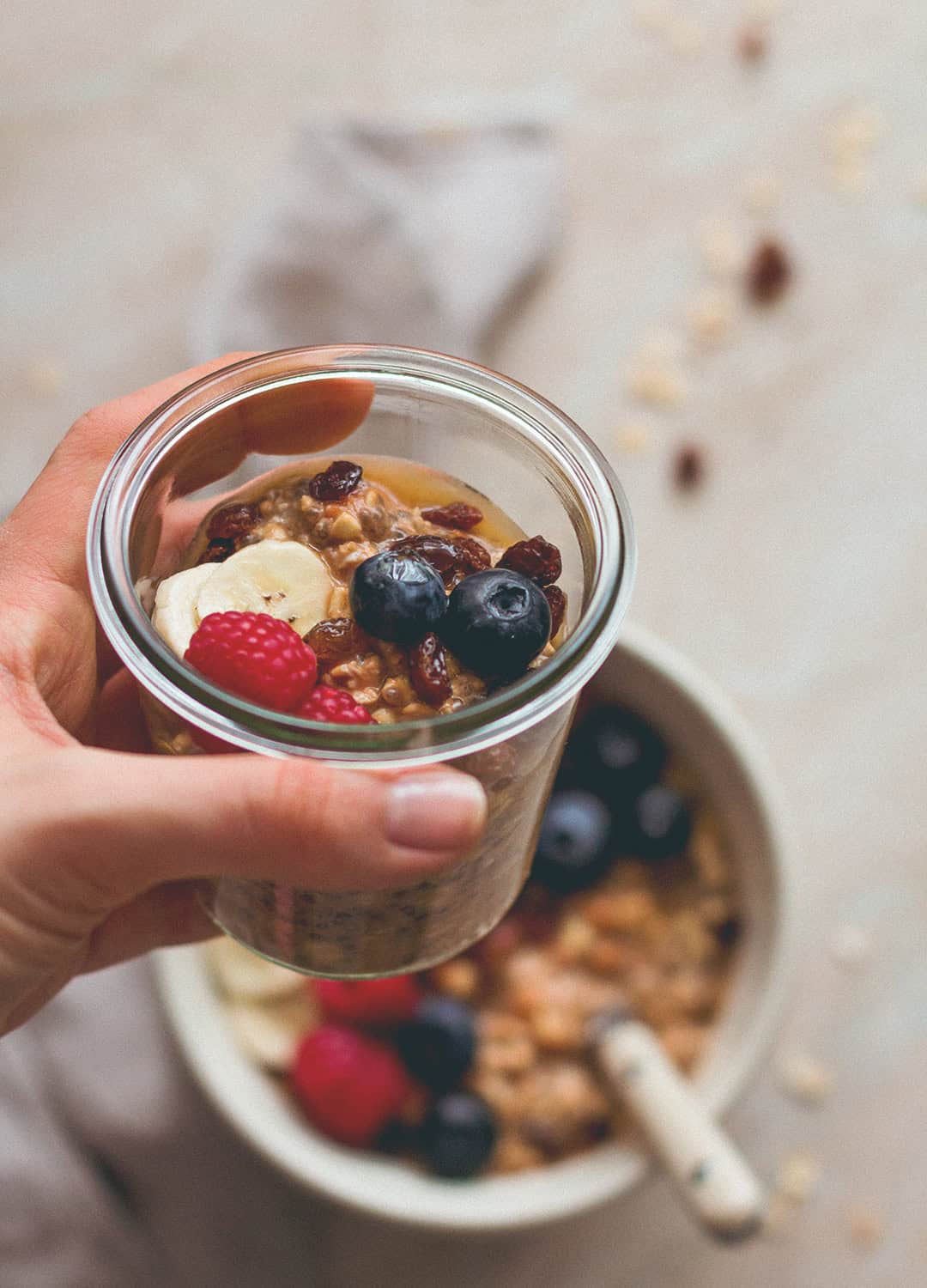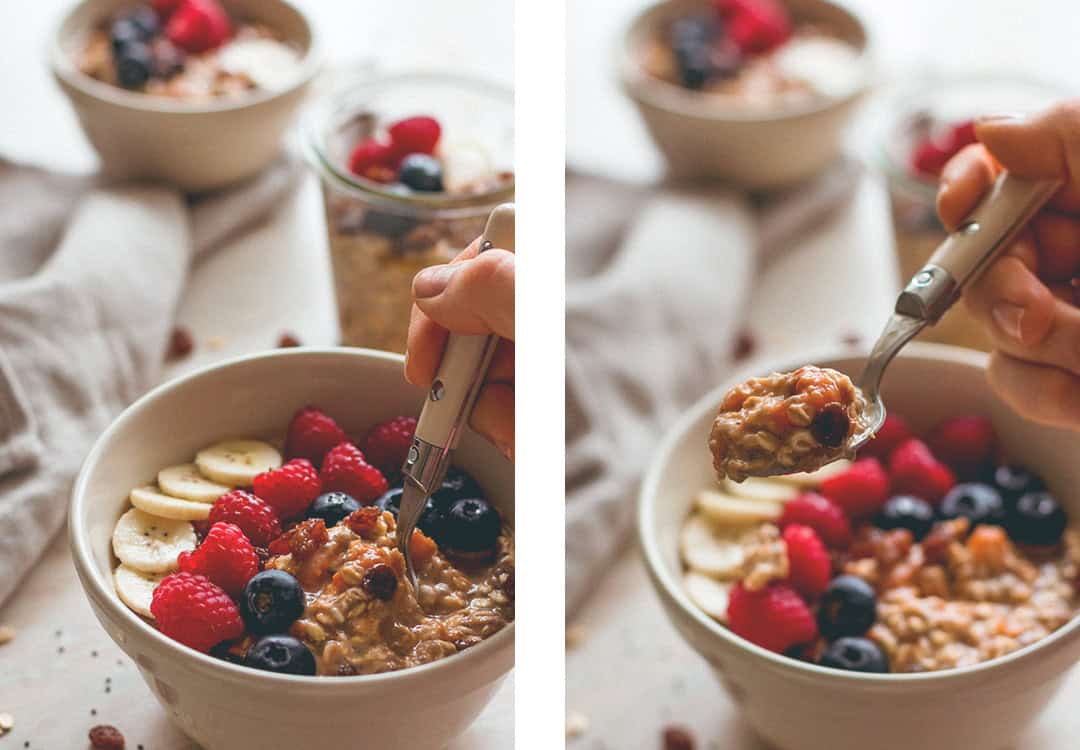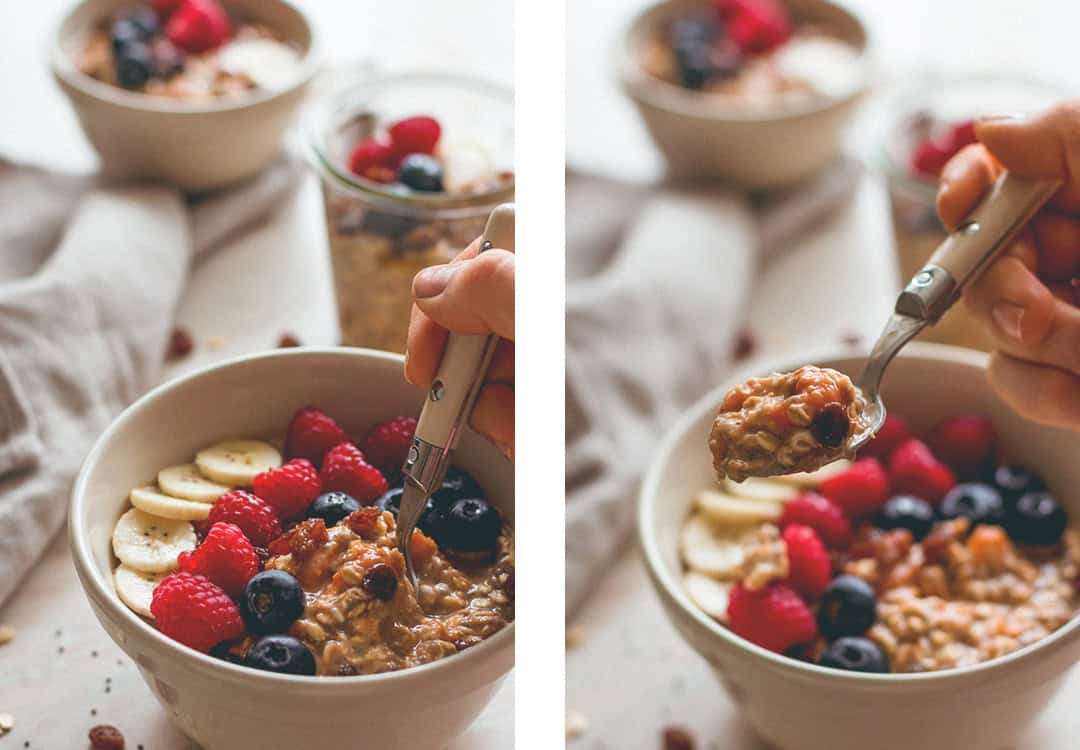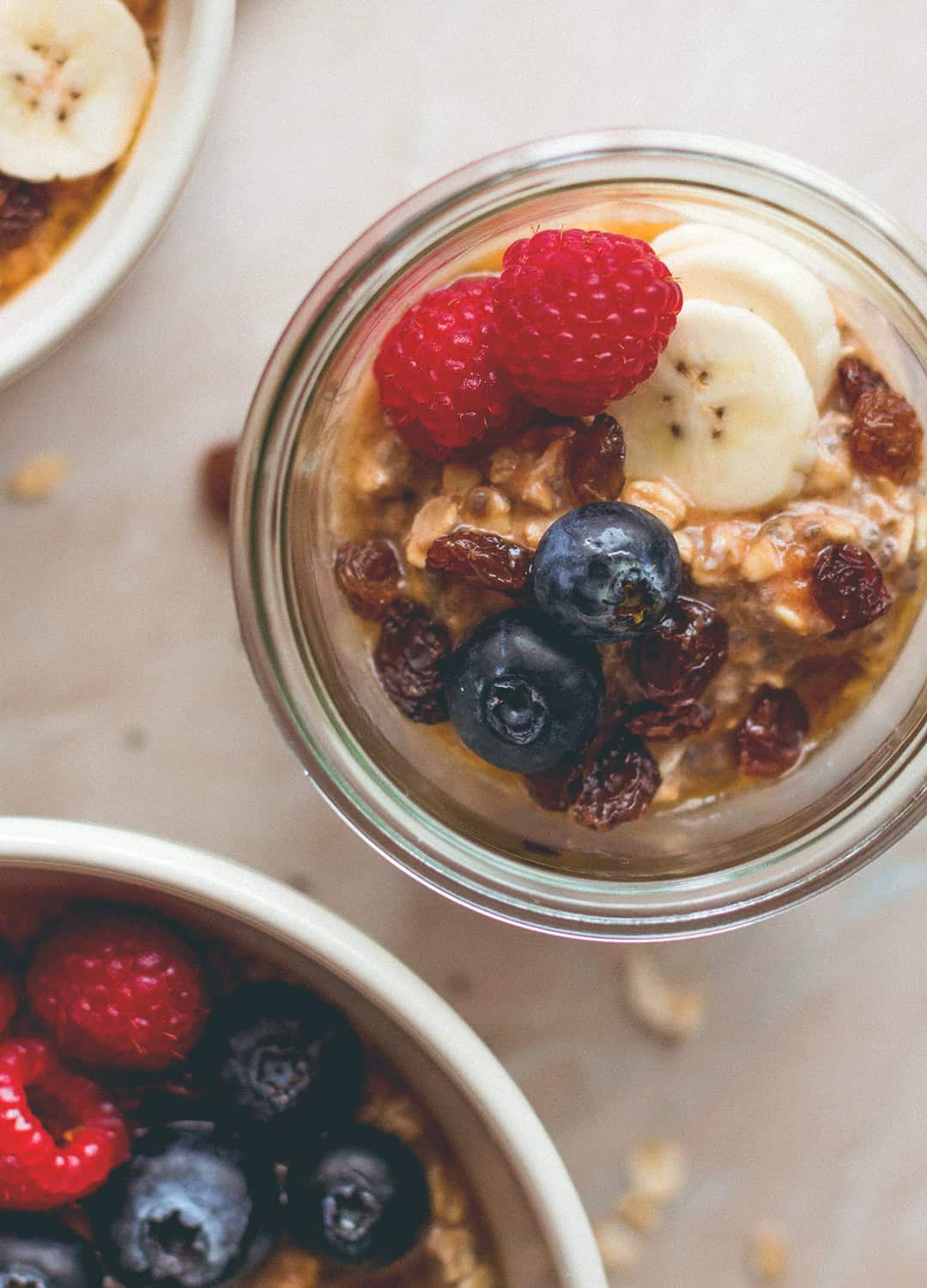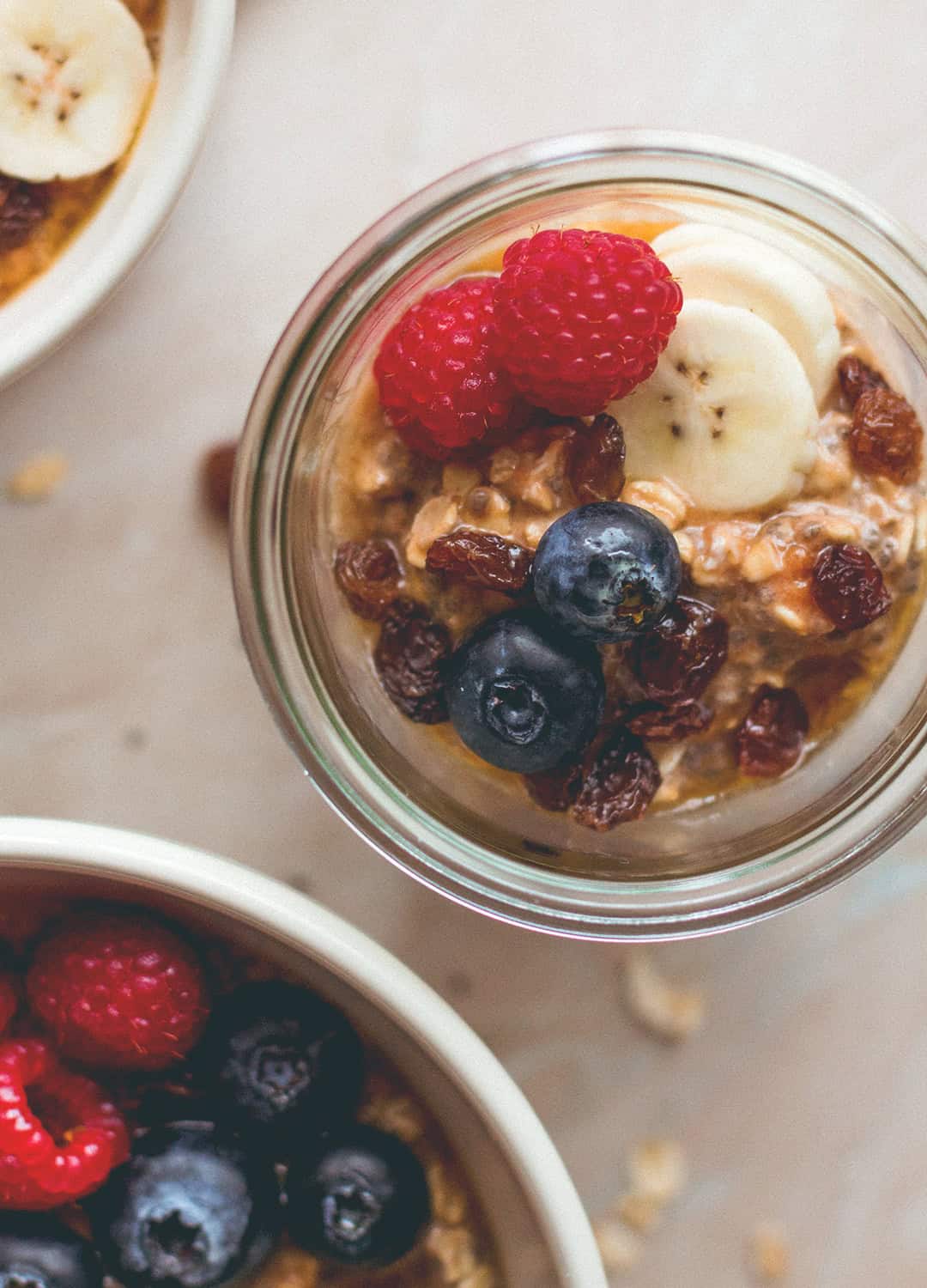 text
Print
📖 Recipe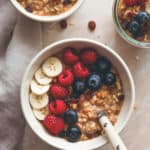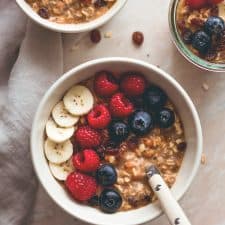 Apricot Ginger Overnight Oats
Author:

The Healthful Ideas

Prep Time:

10 mins

Total Time:

10 mins

Yield:

1

1

x

Category:

Breakfast
---
½ cup

rolled oats

½ tsp

ground ginger (add more or less, this is up to you)

½ tsp

coconut sugar (optional)

1 tbsp

chia seeds

1 cup

almond milk

1

-

2

chopped apricots, fresh or frozen (heaping

½ cup

)
optional add-ins: nut butter, goji berries, vanilla
---
Instructions
Put the oats, ginger, coconut sugar, and chia seeds into a mason jar and stir.
Pour in the milk and mix until everything is well combined.
Stir in the chopped apricots.
Refrigerate overnight or for at least 3 hours.
Keeps well in the fridge for 2-3 days.
---