It's pancake time!! Well, it will be pancake time for me when I have a day off but it can be a pancake day for you tomorrow! Today I present to you these delicious chai spiced pancakes with my new obsession aka cashew cream. I defrosted some wild blueberries and mixed them with a little bit of the cream to make that beautiful purple color. Isn't it gorgeous? Who needs food colorings, right? I made it look all cute and pretty and topped it all with kiwi because when in doubt, kiwi is always a good idea.
Oh did I mention these beautiful fluffy pancakes are vegan??!! Yep! My first ever vegan pancake recipe yaaay!
If you don't mind eggs (or if you want to try making them vegan by using flax egg) here are my other pancake recipes I've posted: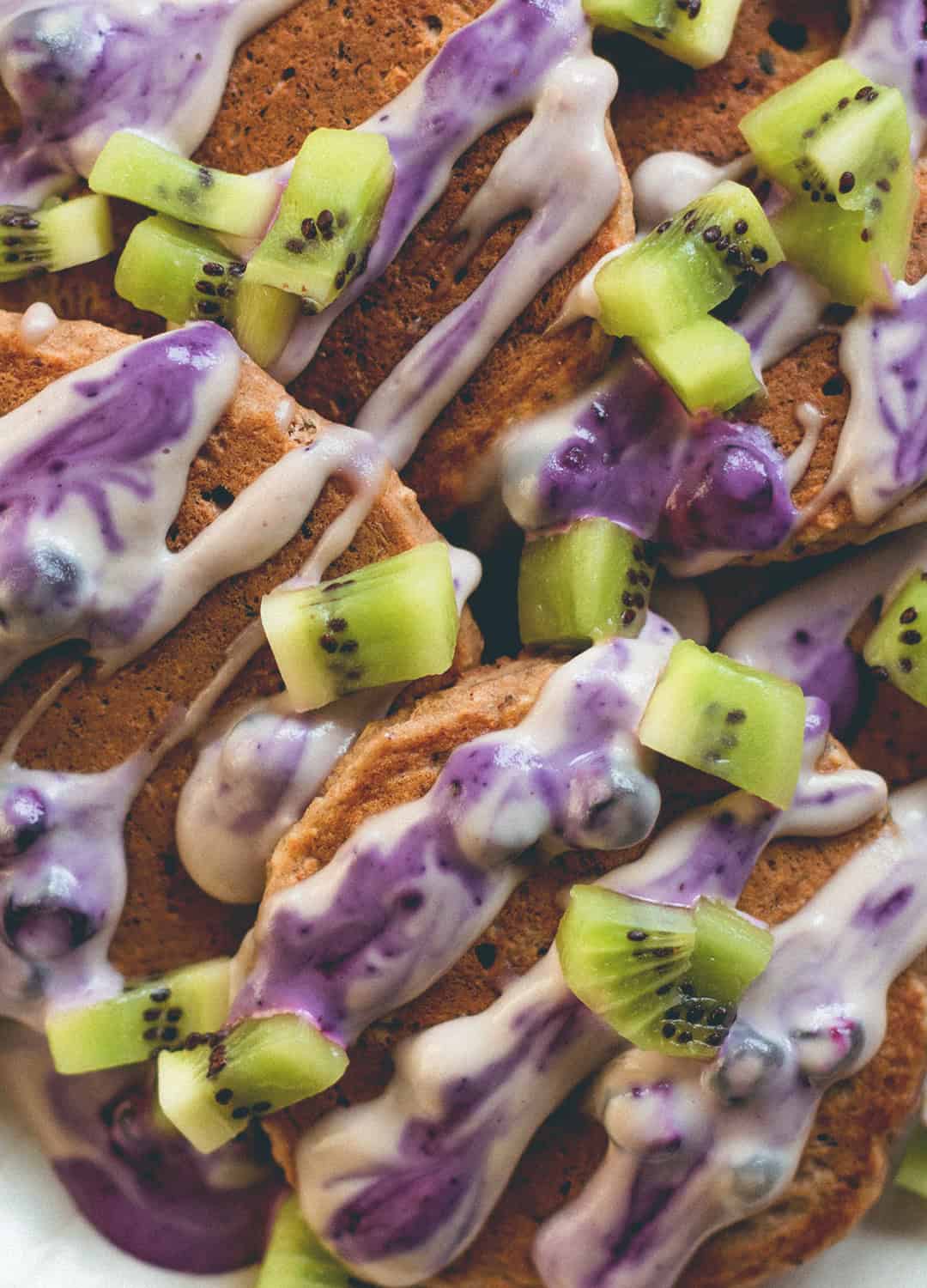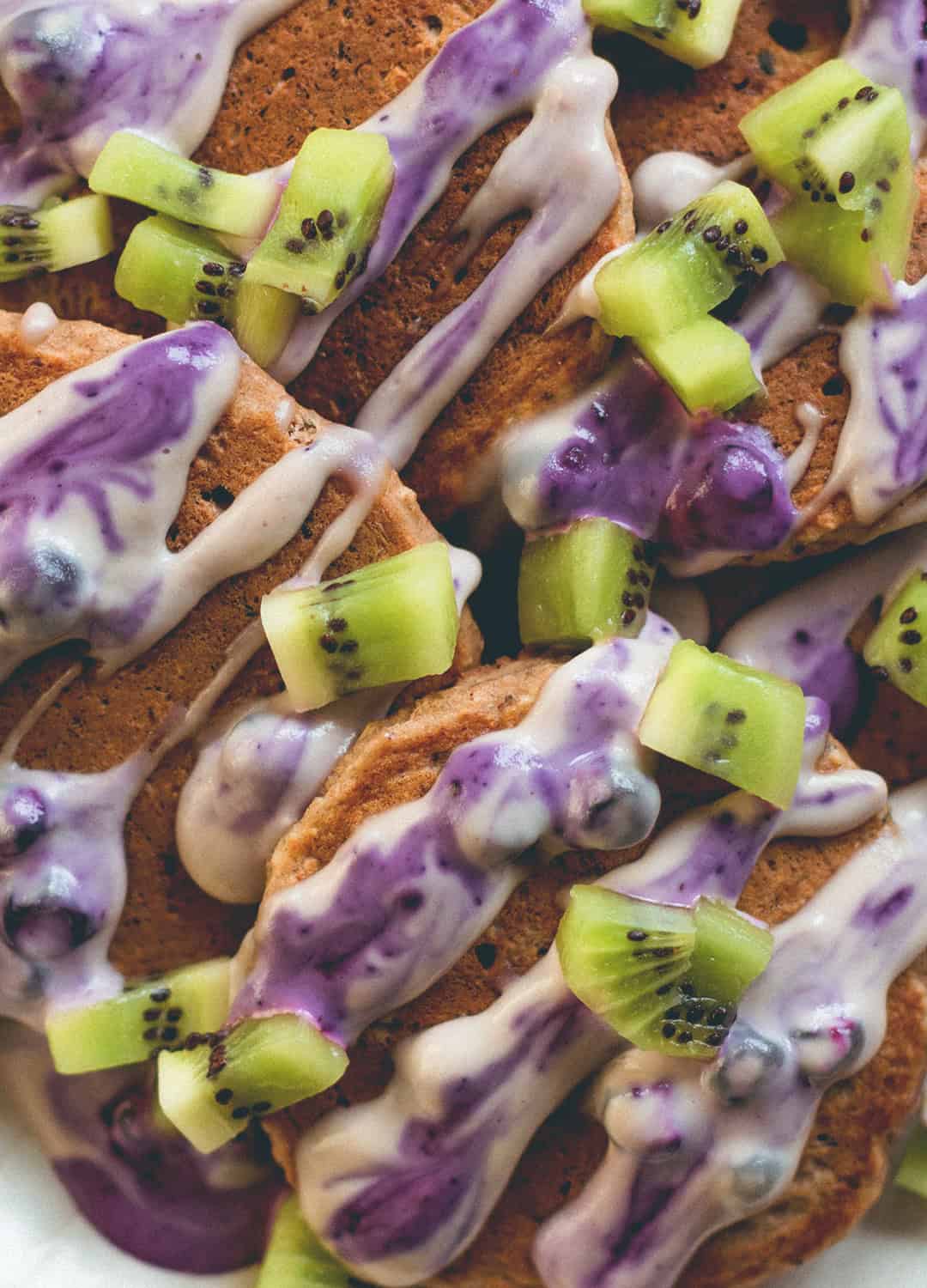 Okay, quick story time.
I'm running late with yet another post but unlike Friday's post, this one is actually going to go live today (yay!!). If you follow me on social media you probably know about my struggle to post Friday's post which was supposed to be a recipe for a delicious gingerbread banana bread. Long story short, I didn't have the pictures edited, I didn't have the post written — nothing. A completely blank page. And when I was finally like yes, okay, now I'm ready to finish it all, my monitor stopped working. OKAY. I was supposed to go somewhere that afternoon but before that, I managed to run out quickly to buy a new monitor because no monitor is not an option when you need to run something online. But I had to get it delivered because I didn't have the time to go back home and set it up so I ended up doing that at night. Aaaaand because I was starting work early the next morning, I decided it's just not worth it to force the post and just went to sleep. I'm probably posting that banana bread next week so be ready ;)
Anyway, this post is about chai spiced pancakes, so let's talk about chai spiced pancakes. They're made with oats and buckwheat flour so they're completely gluten-free and I also added hemp seeds which are pretty high in protein. Healthy pancakes! Need I say more? I'm just going to say one more thing — they are easy to flip. YES! You have no idea how many times I'd struggled with making vegan pancakes before creating this recipe. These are quick & easy to make, delicious, fluffy, comforting, and filling so basically, they're everything you need from a breakfast recipe!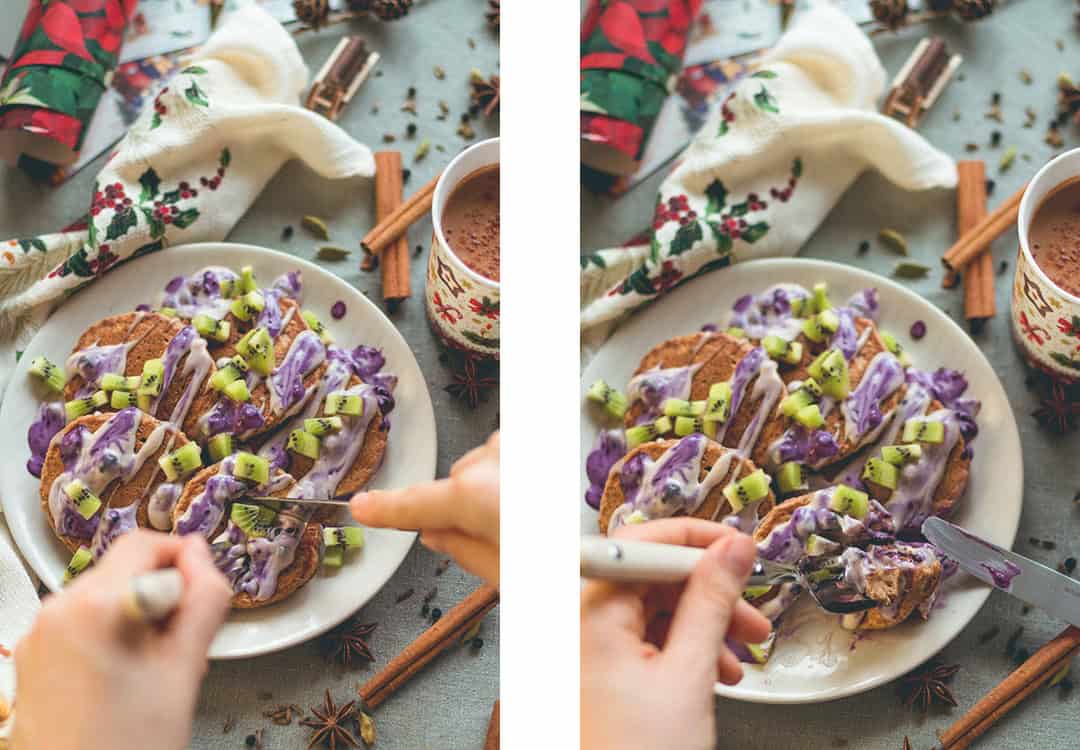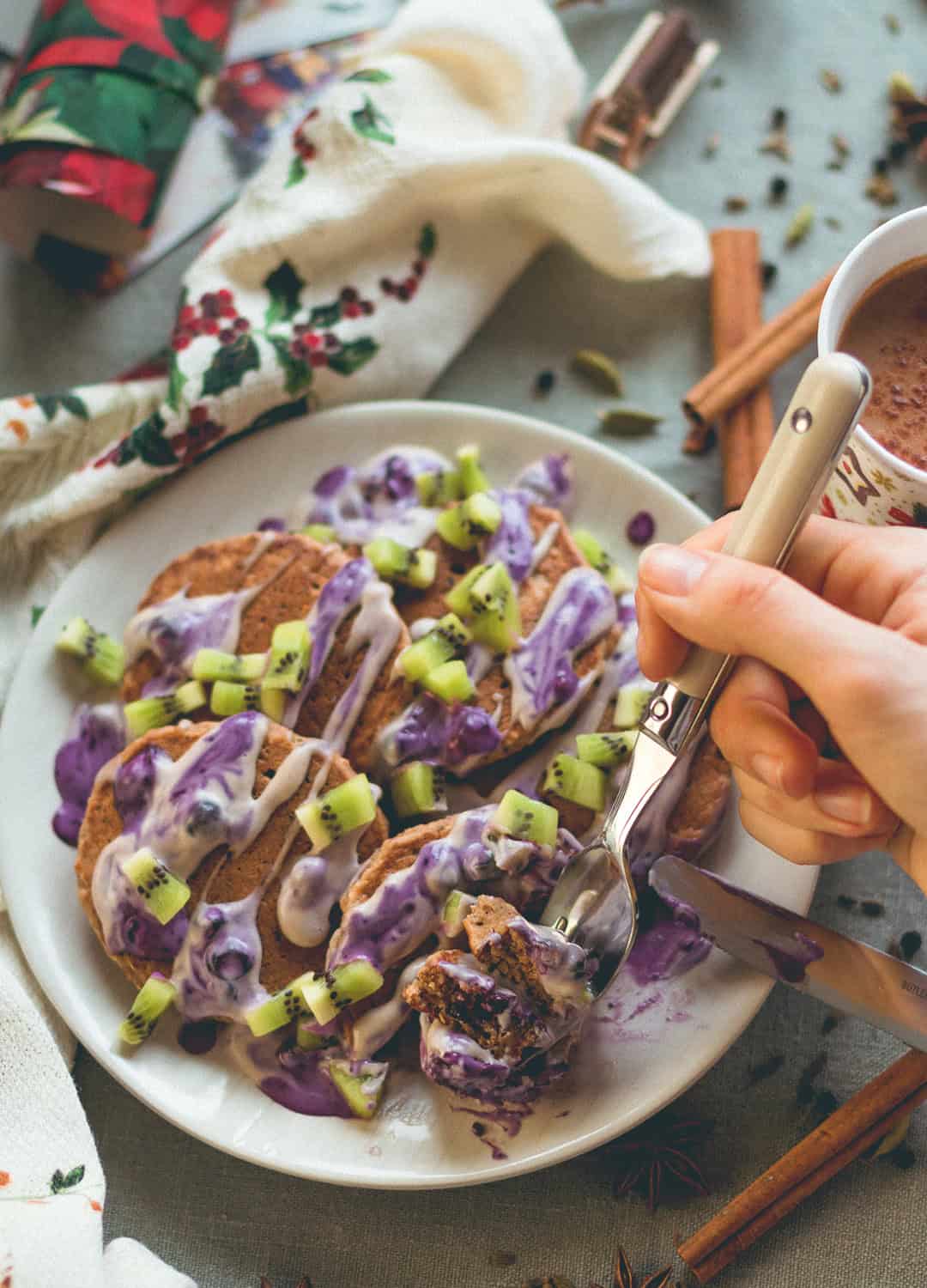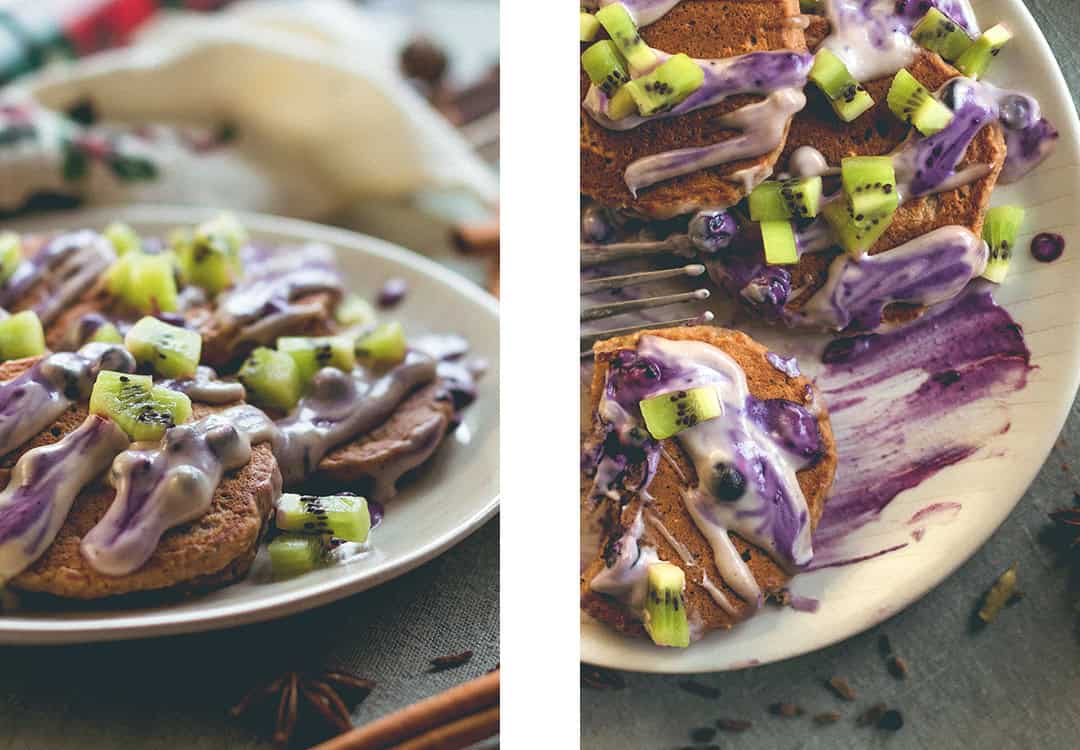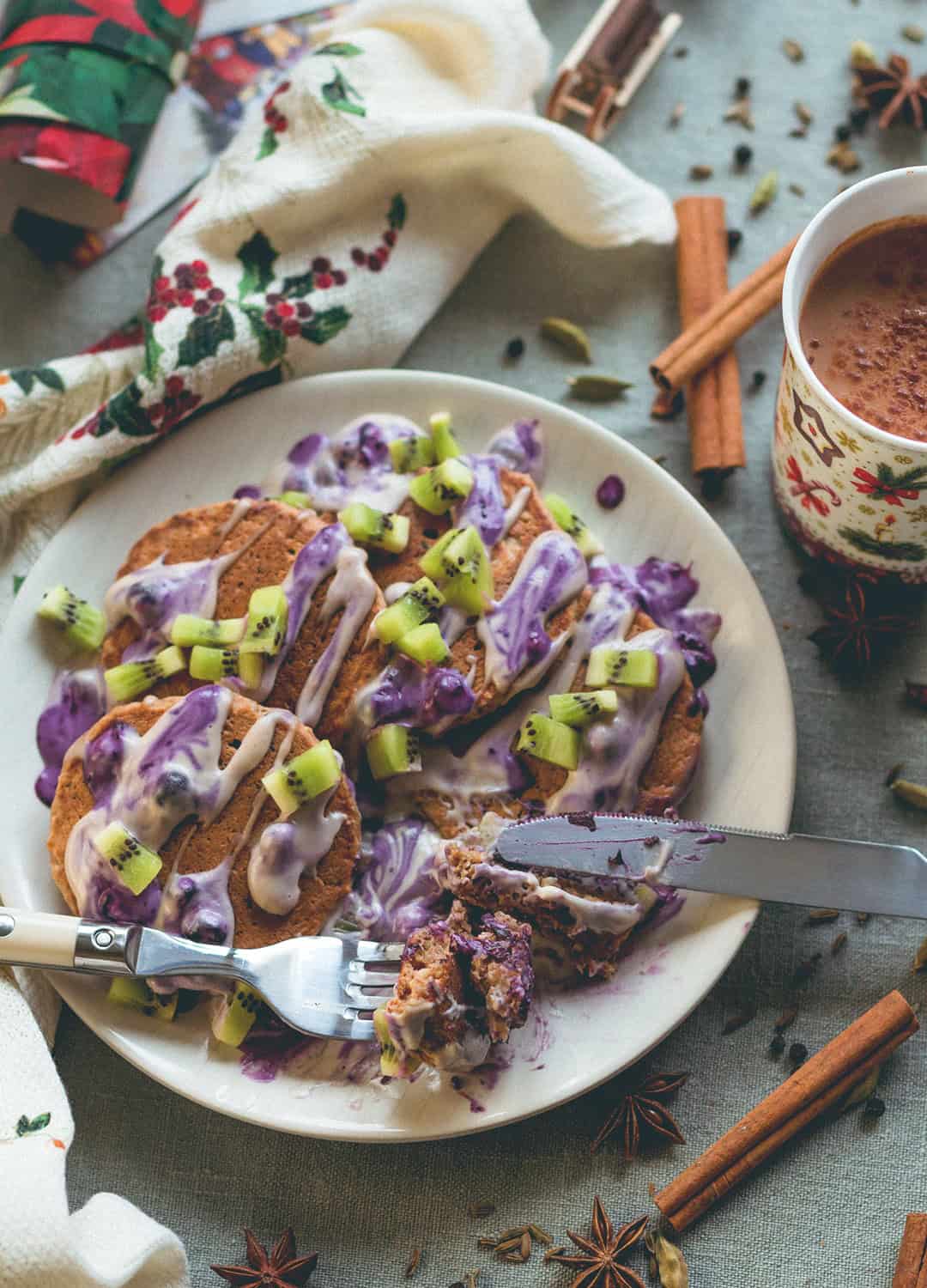 I really hope you enjoy these, they're my fav<3 I love chai spice and it goes really well with the cashew cream in this recipe. Let me know how they were if you end up making them! :)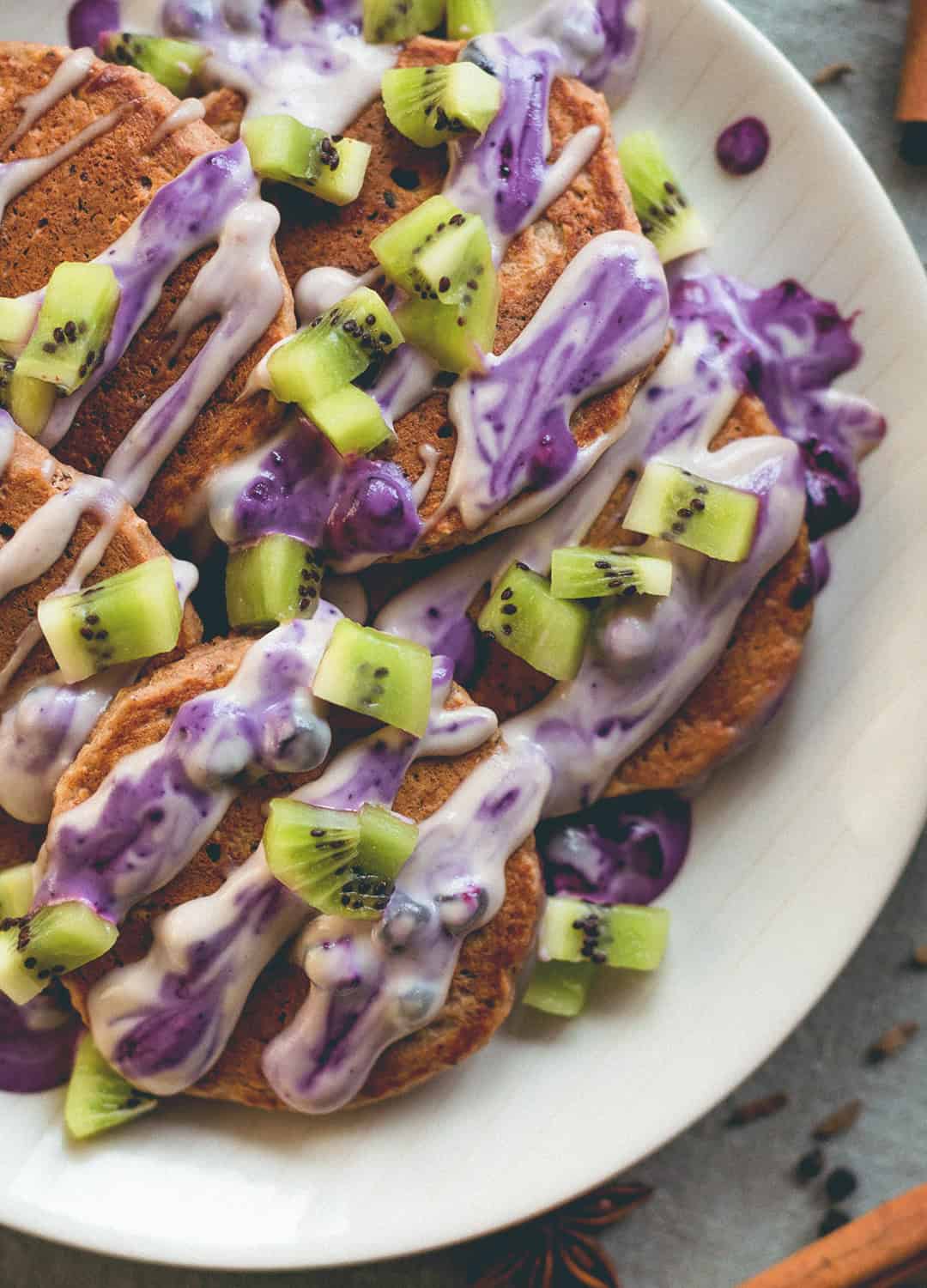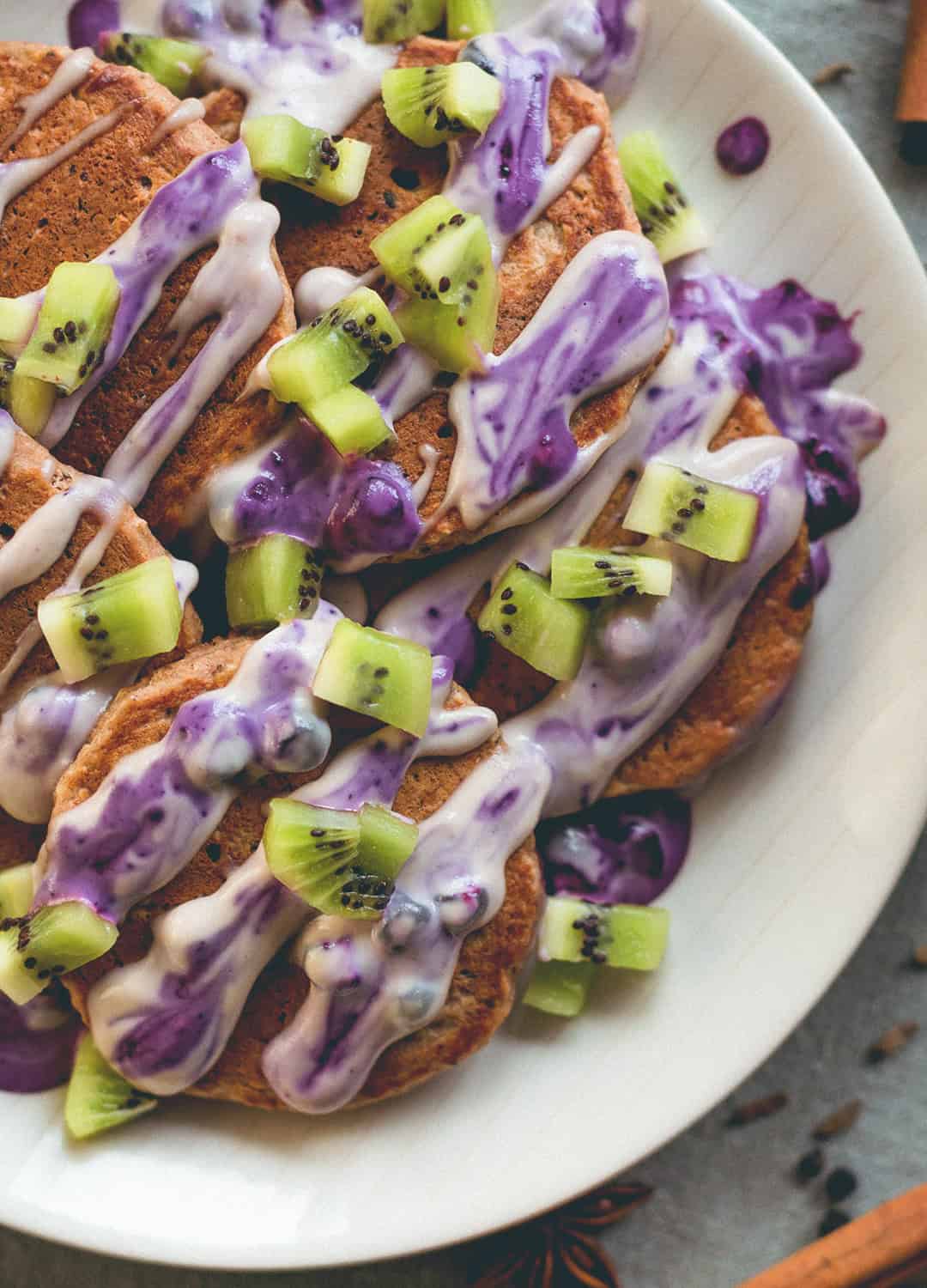 Print
📖 Recipe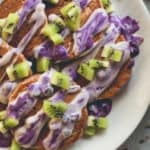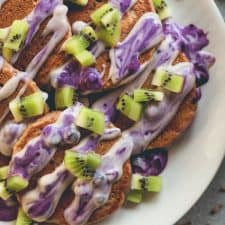 Vegan Chai Spice Pancakes with Cashew Cream
Author:

The Healthful Ideas

Prep Time:

10 mins

Cook Time:

25 mins

Total Time:

35 mins

Yield:

17

pancakes

1

x

Category:

Breakfast
---
Description
These pancakes are soft and fluffy and pretty easy to make. There are quite a few ingredients in these but it's so worth it, they're so delicious! You can sub a couple of the ingredients with as the recipe suggests with good results but I got the best pancakes with the original recipe so I didn't want to skip any ingredients.
---
½

rolled oats, pulsed a few times in a blender or food processor (see notes)

¼ cup

hemp seeds

½ cup

buckwheat flour

1 tbsp

teff flour (or sub with buckwheat flour)

2 tbsp

tapioca starch

1 tbsp

arrowroot flour (or sub with more tapioca starch)

1 tbsp

coconut or maple sugar

1 ½ tsp

baking powder

¼ tsp

baking soda

1

/ 4 teaspoon sea salt

½ tsp

cinnamon

2 tsp

chai spice (make your own)

¾ cup

+

1 tbsp

almond milk

1

flax egg (see notes on how to make it)

2 tbsp

maple syrup

¼ cup

+ 1 tablespoon mashed ripe banana (

1

banana, or sub with apple puree)

½ tsp

coconut oil (for cooking)
to serve: Cashew Cream (recipe here), berries, nut butter, raw chocolate sauce, seeds, or nuts
---
Instructions
In a big bowl, mix all the dry ingredients.
In a small bowl mix all the wet ingredients, then pour them into the dry ingredients.
Mix well with a spoon until everything is well combined.
Let the batter sit for a few minutes. Meanwhile heat your pan over medium-high heat with a little bit of the oil (about ⅛ tsp, you'll add the rest throughout cooking if needed).
Scoop about a tablespoon of the batter into the pan and form a pancake.
Cook for 2-3 minutes on each side until golden. You'll know they're ready to be flipped when bubbles form and the edges look sort of cooked. They should be easy to flip.
The pan gets hotter with time so lower the heat to low-medium to avoid burning the pancakes, they require patience.
Keep them warm in the oven and serve with cashew cream and berries.
---
Notes
You want to break up the oats a bit into a coarse flour. I used very fine oats, not regular rolled oats so I didn't have to do this but if you're using regular oats, pulse them a couple times in a blender or a food processor.
To make the flax egg, mix 1 tablespoon ground flax seeds with 2 ½ tablespoon water and set aside to soak for at least 5 minutes. It's ready when it thickens up kind of like chia pudding.