Looking at these photos, one might think I'm in LA, walking around the beach, and soaking up the sunshine. Oh no, don't let the words "refreshing smoothie" in the title fool you. I'm not in LA, I'm not even in the US. I'm all the way in Europe, in the Czech Republic to be exact, freezing my ass off because it's currently almost 0°C and I'm drinking this smoothie wishing I was lying on a beach in Bali.
I love drinking smoothies in the summer when it's boiling hot and you actually need something to cool you down. That being said, a bad weather's never stopped me from making cold smoothies. I'll gladly eat spoonfuls of my favorite chocolate berry banana ice cream while it's it's snowing outside. Granted, it usually feels like it's snowing in my throat too afterward but believe me — banana ice cream is always worth it.
This smoothie is far less intense on the brain-freeze scale than banana ice cream so you can happily sip on it wherever you are in the world. Unless you're somewhere really cold – think North Pole cold (say hi to Santa for me pls) – in that case, you should make this bowl of oatmeal instead.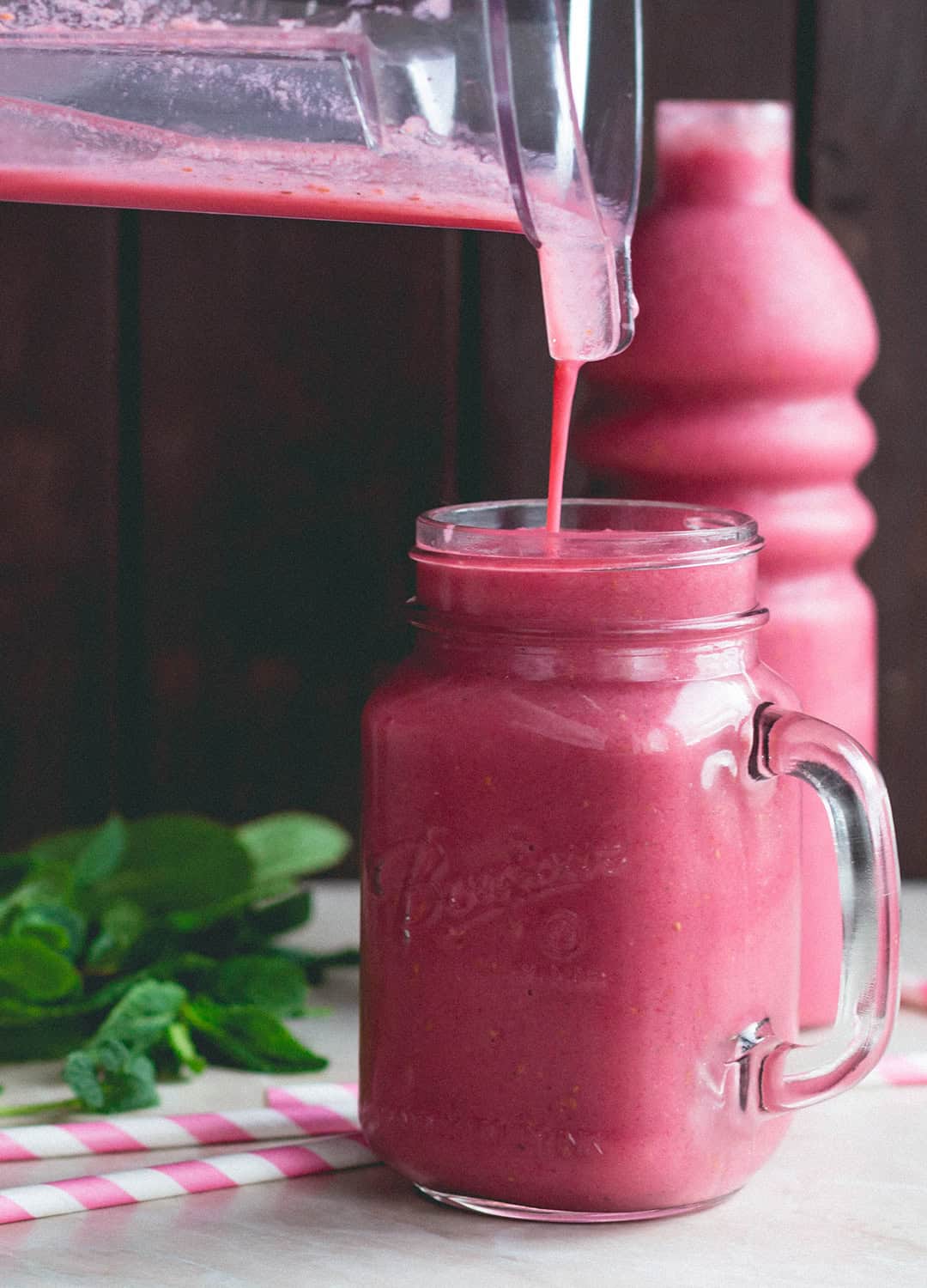 Continue Reading